Bosnia, Serbia, Croatia, Slovenia, Macedonia, Reggaeton, Montenegro
Sexy Balkan's Song Review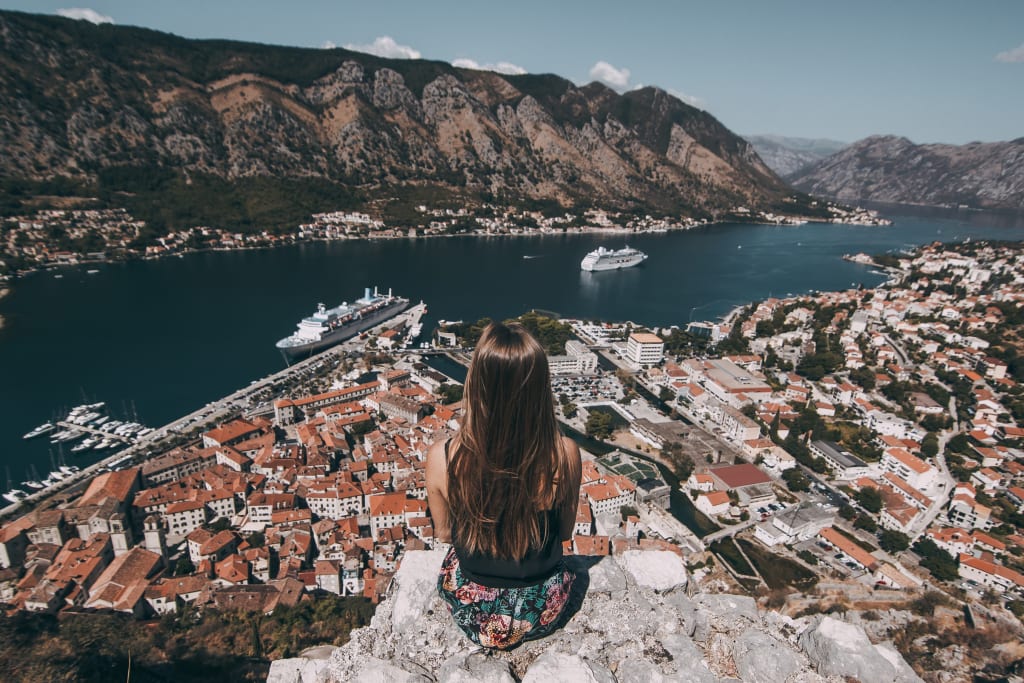 So, my Serbian friend recommended this YouTube video to me. It's called "SANDRA AFRIKA ft. COSTI - Devojka tvog druga". This is the link to it.
The name of the song can be translated as "Your friend's girlfriend." Lyrics, of course, are nothing special. That's not the point. Sandra Afrika sings that she awoke next to her boyfriend's friend, after a drunken night. And now this guys is shaking like he's on some drugs because his arms might be broken soon enough.
I would say that we are dealing with typical Balkan gangsta/adulterer story. In that part of the world doing stupid things without looking at the consequences is something quite normal, my friend claims. He says that he would always drink his monthly salary in a matter of hours, with his best buddies and after that "whatever God gives you" lol. But that's also not the point. What's actually important about this video clip, and what motivated me to write this article is the sexy singer herself.
That Serbian girl is smoking hot! And I mean really, really hot! Mother Nature has been good to her, combining all the best Slavic/Turkish genes to produce her. In the past, Ottoman Empire was ruling over big parts of the Balkan and their noblemen had the "Jus Primae Noctis" or the "Right of the First Night," if you can guess where I go with this hint. In that part of the world, you'll be able to find the hottest women out there. Also Hungary, with their extraordinary beautiful women, is very close! I'm gonna probably make a Balkan tour this summer... if this writing pays off somehow hahaha.
Sandra Prodanovic started her career as a backup dancer for another Serbian singer called Mile Kitic. In 2011 she released her debut album Afrika (which she got her stage name from) and in 2013 she released this video I'm writing about. Born on April 1st, 1988, she was 25 when she made it. At the peak of her beauty!
Video starts with her laying on the bed in her (black) underwear. It looks it's been filmed in the coast of Montenegro. As the video progresses we can see her dancing on a yacht in a swimming suit. Also she's twerking next to a red Mercedes, they must've received some sponsorship money for that scene. YouTube put an 18+ mark on it, because they deemed it to be too provocative.
I would imagine that there aren't a lot of young men (and old) who wouldn't feel tempted by this gorgeous woman's body. As an erotic stories writer, my imaginative brain is giving me such a great time. I'd probably stick to anal and titty fuck with her, and avoid her vagina. That is, only for the first couple of times until I quench my thirst for her butt and breasts. Most of all, I'd like to give her a facial all over that beautiful dark Slavic face. Who can blame me?
Her co-star in this one is the Romanian singer Costi Ionita. Not so important in this video other than saying following sentence a couple of times: "Bosnia, Serbia, Croatia, Slovenia, Macedonia, Reggaeton, Montenegro." I would guess that's just a bait for all the nations of former Yugoslavia to tune in. Even without that intro I believe this video would still have the same viewing. Obviously.
YouTube comments are basically from all over the world. The clip in this moment has over 20,524,000 views. Some of the comments say: "I feel like I'm watching porn! But the beat is aight," and "Nice to see Kim Kardashian and Pitbull singing together." Now, that's funny!
I hope you liked this review of mine, I'll try to keep up the good work for you, Vocal readers. Cheers folks!