Birthday Girl (Part Two)
Part Two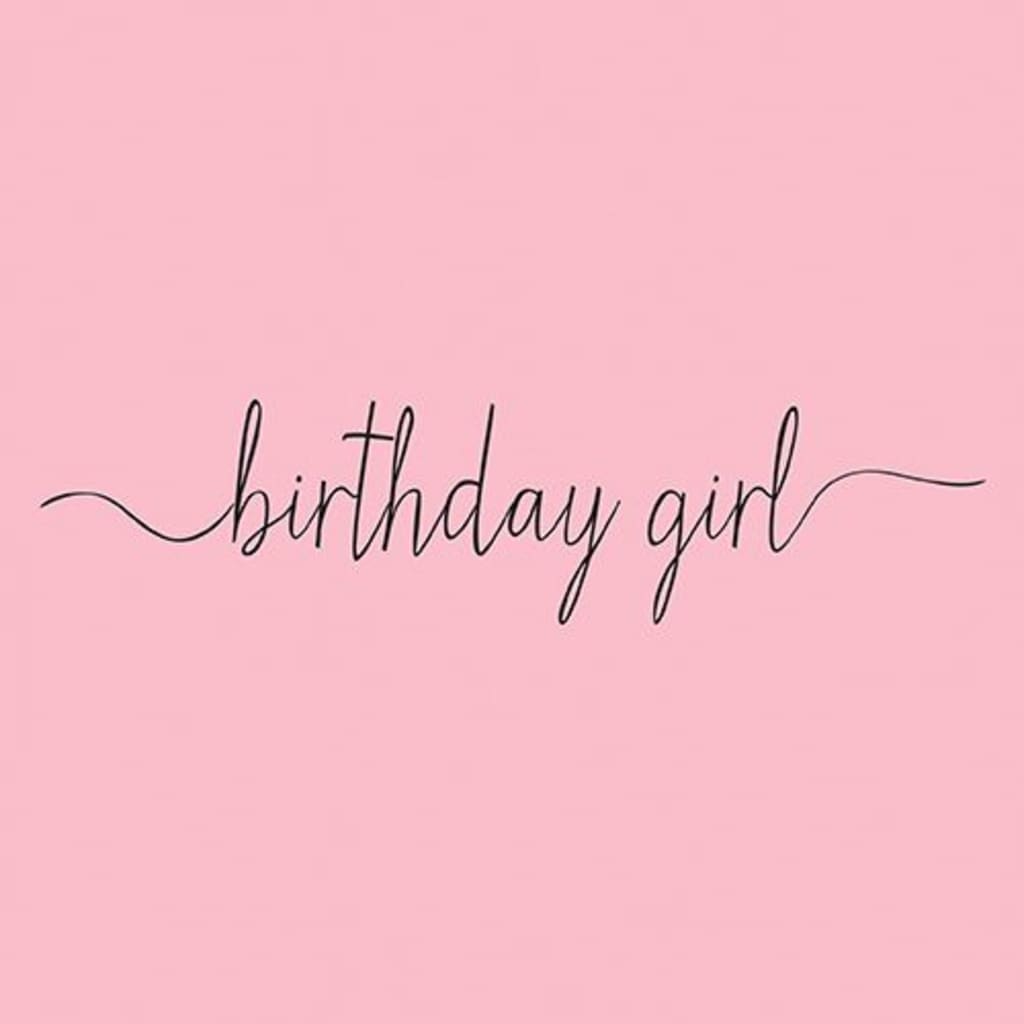 "So that message you sent me was out of the blue. It came straight out of nowhere."
"I know, I know." I looked down at my hands feeling the embarrassment of having shown my feelings.
"Don't get me wrong, I enjoyed it. It just took me by surprise."
"Yeah, I was in the dark lonely hour and was a bit in my feelings."
"The dark lonely hour? What triggered it? I know something did."
"I couldn't sleep and I was in my feelings"
"What put you in your feelings?"
I grew more uncomfortable as he continued to dig deeper. "Because it's my birthday and I cry if I want to. So I can be in my feelings."
He half laughed. "What?"
"It's my birthday so I can be in my feelings if I want."
"I can't believe you just said that to me." We both laughed at my corniness. "We have never really talked about that before so I was just surprised."
I was relieved to hear his phone ring. His friend called and asked him when he was coming over to get started on the car. I can only imagine how physically uncomfortable I looked.
"I'll go ahead and let you go." I stood up to try and make my getaway.
He walked over to the side of the bed I was standing on. "Well give me a hug, birthday girl. Miss 21-year-old. You can't even handle your liquor yet along with other things."
As we hugged he suddenly kissed me. I thought it was going to be a quick one, but he pulled me in tight by the waist. He kissed me passionately and then pushed me onto his bed. He leaned over top of me and slowly kissed from my mouth to right above the opening of my pants. He stood straight up and started to undress.
He revealed his muscular body, looked at me and said, "I hate you so much right now."
"You have no reason to hate me," I half laughed as I admired the handsome features of his face.
He gave a sexy smirk and said, "If I didn't hate you there would be no fun." He got down to his silk boxers and turned on some music as I undressed to my Victoria's Secret bra and panties.
"There would be no fun in fucking me if you didn't hate me, huh?" I asked as I looked him over.
He nodded. "Exactly"
"But you have to have some sort of reason to hate me."
He climbed on top of me, hovered right above my face, and seductively looked me over. "I hate that I can't stop with you. I can never resist you. That's why I hate you." As the music played in the background he moved his body over mine to the rhythm. He kissed me and slowly moved his mouth close to my ear. "I want you to turn over and put your face in the pillow with your ass in the air." I moaned in anticipation while he was aggressively kissing me. "Don't look at me either."
I eagerly followed his orders. I placed my face in the pillow and arched my back so my butt could sit up high. He positioned himself behind me. I could tell he took off his boxers because I could feel how hard he was. He pulled my panties down to my knees and started to tease me by rubbing the tip on my pussy. I moved my hips back in an effort to get him to enter inside me but he moved away. I continued to try but he prolonged the teasing even further. I knew he enjoyed seeing me wanting it so bad. With my face in the pillow I knew he still had that sexy smirk on his face.