Being A Sugar Baby in Niagara Falls
EivieSpeaks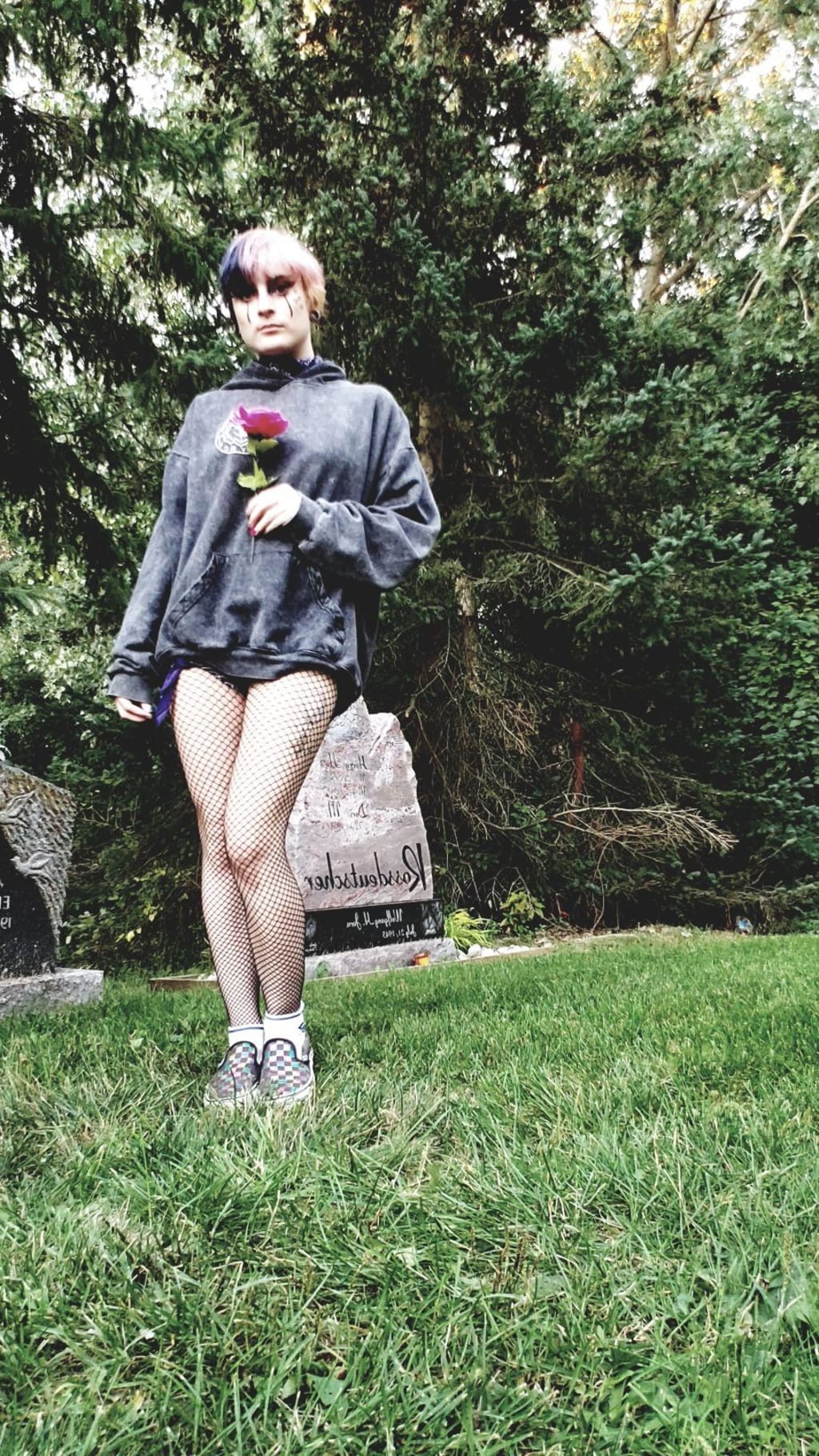 Disclaimer: As the owner of this material I reserve the right to re use other works of my own. I originally started posting on blogger.com and will continue to do so before publishing here. https://eiviespeaks.blogspot.com/
Content Warnings: mentions of drugs, alcohol, sex, sexual coercion
I started being a sugar baby the beginning of the summer of 2020. I was using this app called "Seeking Arrangements" and when I had been using it to help me find sugar daddies. I had met a few of them and things went pretty well with them. One day I started chatting with this guy and he insisted I go with him to Niagara falls tor at least one night. I was already uneasy about going, I have anxiety and didn't have my medication at the time. He spent some time trying to change my mind, he finally said he would pay for everything then made a few comments about "having thousands in cash". He lead me to believe I was going to be paid for the night. He also brought a mass amount of drugs with him for us to use. I mean, he said we but it was mostly me using it. Whenever I sobered up a bit he already had one waiting for me to take.
The car ride there, he was super nice. He was a very intelligent person, this calmed me down. I told him that I wanted time to get comfortable before trying to be intimate because I was anxious. I suggested we went out for dinner and did some activities at the fair, along with some shopping. He agreed and we went out to dinner and bought a bong at the bong shop, but we didn't really talk much. I was anxious so I was having a hard time starting conversation, and I was later going to find out he didn't ask much about me because he didn't care he just wanted to get laid.
We went back to the room, he wanted to have a shower; after he got out I asked if we could do an activity together to help me calm down. Once again he said yes, but opened a beer and wanted to wait until it was done. The last time I asked he told me if he got laid he wouldn't be such an asshole about it.
After feeling used and pressured, I gave in and had sex with him. I was having a panic attack the whole time because of how uncomfortable I was. Then he wanted to lay in bed naked. This also made me uncomfortable, especially because I wanted to go site seeing. After the second time of feeling pressured into having sex with him (ex. "I paid for all this its the least you could do") he fell asleep. With the amount of drugs in my system, there was no way in hell I could sleep. Not only was it dangerous (shallow breathing causing death by suffocation), but it wasn't possible because of the drugs in my system.
After hours of sitting around by myself, I let him sleep and snuck out to get a t shirt and an iced coffee. I even went and stared out at the falls while the sun was rising and it was beautiful. I was filled with dread to return but he was my only way home. So I headed back, and tried to have a positive attitude. We checked out at about 11am that day.
The car ride home was awkward. He kept apologizing for being an asshole or for being pushy as he said, but continued to add on that if I had just had sex with him three times in total he would've been the nicest guy ever. When he dropped me off, I was relieved; however I also realized he didn't give me any cash. I did text him and ask about this and be said he was never going to give me money, he was paying for the trip and the drugs I felt forced into taking. I let it go and sent him on his way as quickly as I could and have been dodging his messages since.
Overall, he seemed like he could have been a good guy. He seemed nice in the car and was very honest. I don't believe he's a bad person and if he reads this I hope he knows that and I wish him the best. I hope you can recognize and work on the harmful traits you have acquired over the years and I believe you can.
I get it, sex and drugs can make people crazy, but it was no excuse to act that way. Getting yourself out of situations like that as soon as possible is the best thing you could do. Even if it means taking a walk and enjoying the beautiful weather. Because all weather is beautiful when it's not pressuring you! Ill write another post on safety at some point for you so you can learn more about this.
I just want to repeat that I am not using this to slander anyone or cause any harm, I am just trying to build awareness around an issue that is usually brushed off by society.
Love always, XOX Eivie
OF: xoxeiviexox
Twitter: xxeiviexx
Email: [email protected]
relationships
About the author
20y/o from Cambridge, ON
Educating on controversial topics and living on adrenalin to get there
Reader insights
Be the first to share your insights about this piece.
Add your insights