Band Girls Are Hot
Staring into the baby blues of a goddess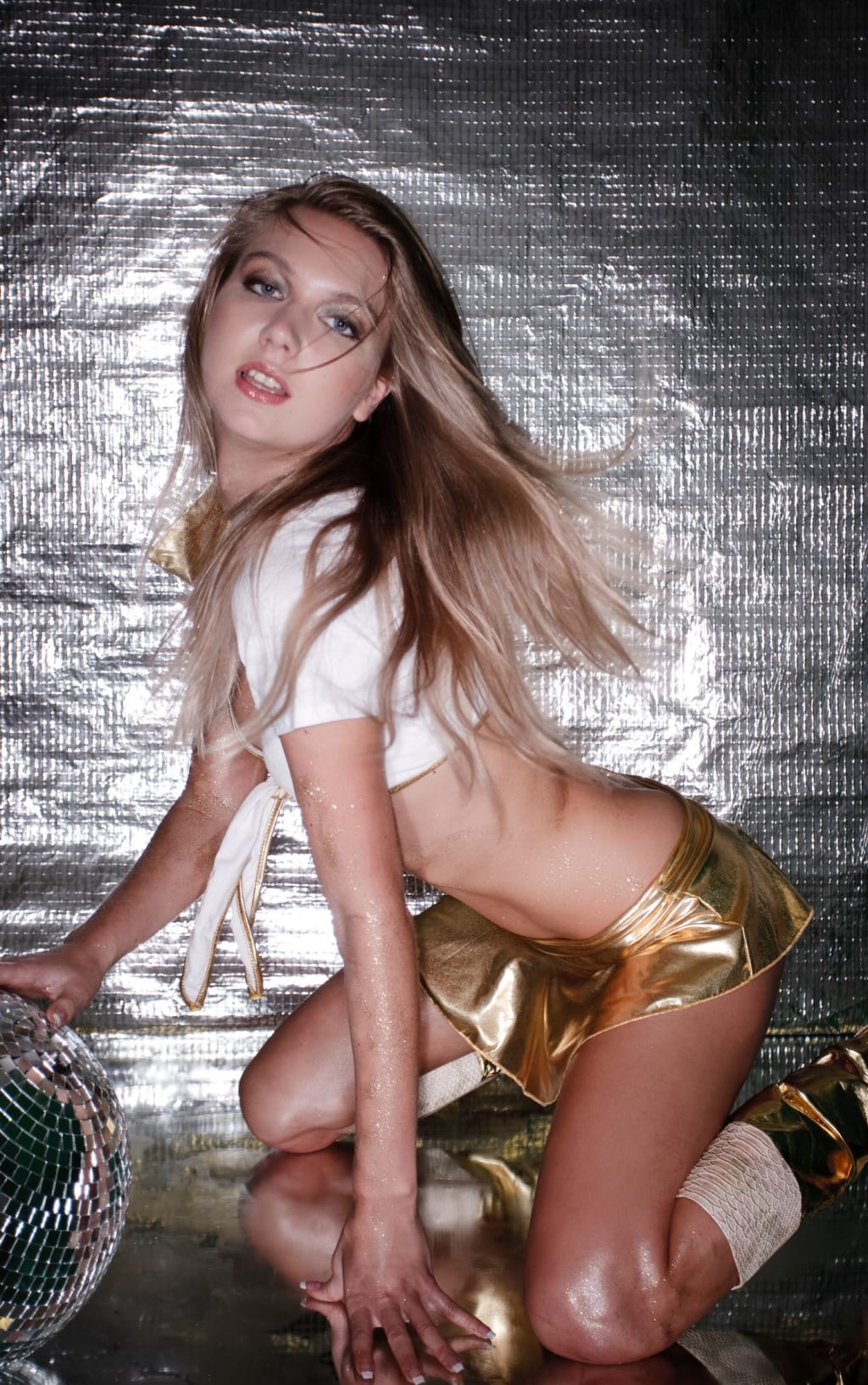 Photo by Canva Pro
I'm staring into the baby blue eyes of a goddess; my dinner date, Courtney. We are at Mr. Ghetti's, an Italian restaurant in Spartanburg, SC.
We can do what isn't possible for us in our hometown, have dinner in a public setting.
Courtney's parents couldn't phantom the idea of their sweet baby girl dating and loving a brother from the Projects.
But I digress.
The thing I love about Mr. Ghetti's, check that, two things. The unlimited pizza buffet and the $1 pitchers of draft beer. This is Court's favorite restaurant, but my first time.
"Are you nervous about the big game on Friday night?"
"No, I think if we play to our capability, we should win. It's not fair to play on the other team's home court during a playoff run. It should be a neutral site."
"Wow, I never thought about it that way. If we could play all the playoff games on our home court, it would be an immense advantage."
"Do you plan on attending?"
"Of course, silly, the National Guard couldn't keep me away from seeing you run, jump, and shoot."
She giggles.
"You bad girl."
"I know, right? Ever since we began, you know…she whispers. Having sex. I get so hot and bothered watching you play. Your arms, legs, bottom, mouth; your sweat. I could just eat you up."
"Courtney, baby, you're making me blush."
"I doubt that Mr. Kincaid. I hear what the girls say. This isn't the first time you've heard about your sexiness."
"Well Miss Court, I can easily say the same about you, beautiful. How in the world did you end up in, Band? You are by far the hottest band girl in the band's history."
"Ha Ha. There are plenty of hot girls in the band. Our outfits aren't as revealing as cheerleaders. However, we are both smart and sexy."
"Courtney, you could wear a brown paper bag and couldn't hide your shapely backside."
She giggles and turns red with embarrassment.
"So, changing the subject. What do you think about Mr. Ghetti's?"
"What is there not to like? I'm sitting at the table with the most beautiful babe in the restaurant. Hot oven, fresh pizza and cold from the tap beer. I couldn't ask for anything better."
"I thought you would like it. Hey guess what?"
"What?"
"My mom is staying at my grandmother's house on Friday and Saturday. She will not return until Sunday afternoon. I was hoping we could hang out all day Saturday and you spend the night."
"What about your dad?"
"He will be out of town for business. Say you will come. Please!!"
"Sure sweetie, but what about your neighbors? A 6 foot 3 black guy will stick out like a sore thumb in your lily white neighborhood."
"Yeah, at our house in Rutherfordton, but not the lake house on Lake Lure. It's secluded, the neighbors only come during late spring and summer. We will be alone."
"Cool sounds like fun."
"Wonderful. I promise it will be the best day ever."
"Ok beautiful, I have only one request."
"Sure honey, anything."
"I want you to model the dress you are wearing tonight. You wear it so well."
"I will gladly model it for you. I have a closet full of sexy clothes to put on and slowly strip off, bad boy."
"Baby, you're making me so hungry."
She giggles.
"Didn't the pizza fill you up?"
"Yeah, but I didn't have any Courtney pie for dessert."
"Mr. Kincaid, you are welcome to feed on me until my curfew."
I took the hot band girl up on her dessert idea. Courtney's pie is more than enough to satisfy my sweet tooth. Band Girls Are Hot.
About the Creator
A freelance writer who offers ghostwriting ebooks, FaceBook posts, article & blog writing services. He works with B2B & B2C companies providing digital marketing content designed to drive traffic, increase conversion and SEO.
Reader insights
Be the first to share your insights about this piece.
Add your insights