Ask A Porn Star: Noel Cypress
I got to ask Pixel Vixen Noel Cypress a bunch of questions—and it was awesome!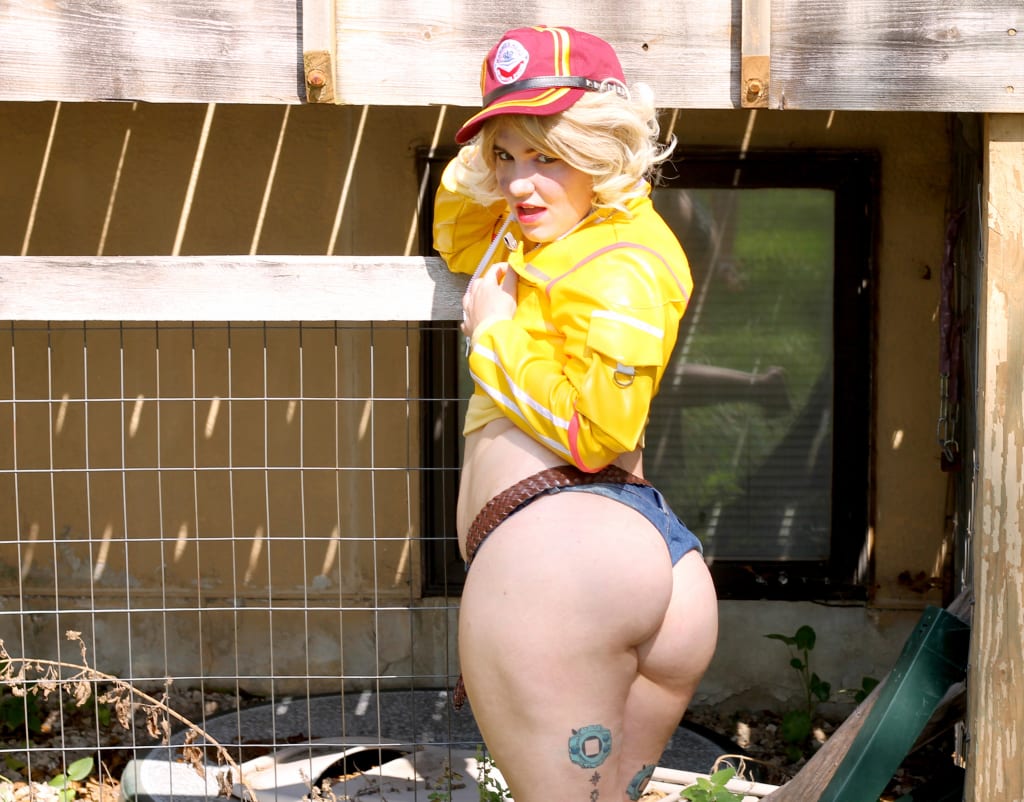 Noel Cypress has been wowing viewers with her smoking hot scenes for eight years, and this geeky lady has become the dream girl of many anime and cosplay fans as a result. I met her at Exxxotica, and got to ask her a ton of questions.
Conducting an interview with Noel was amazing, and very eye-opening into the world of feminist porn as well as what it's like backstage of a major porn shoot. What I found out will inspire, surprise, and also will make every cosplay fetish fan see her in a new light.
Check out what the original OG of Pixel Vixens has to say!
Ossiana: How long have you been in the industry?
Noel Cypress: I've been doing this for about eight years now. Almost a decade of this industry! I started getting way more into it though the last five years, so it's alright if you've never heard of me ;)
How did you get in it?
Cypress: A friend of mine wanted to join Suicide Girls together. When I looked over their contract though, I noped right out. I found another few different soft-core sites and jumped on there for a bit but something I knew was missing, so I started webcamming.
But even then I felt like I wanted more—so I got in by making my own company based around my own interests in sex and started making porn!
(Author's note: For those not in the know, Suicide Girls is known for having one of the strictest contracts in the adult industry.)
Tell me about the porn niches you've worked in. Which one is your favorite/what was your favorite scene?
Cypress: I'm mostly known for cosplay porn since I'm the founder of the new Pixel-Vixens.com, which is a cosplay-centered amateur porn site. Cosplay is just too fun to play with, because you get to pretend you're someone you're not.
And some cosplay characters are just over the top in personality, so it's especially fun to challenge myself with keeping a straight face of being 'sexy' while fucking a person but staying in character. As far as favorite scene, I've personally been a part of, I've got to say my "Gatomon fucks Tai" scene, which will be in our upcoming NYA NYA Kitty Girls! DVD produced by Pixel Vixens.
It's a spinoff from my all time favorite anime, which is Digimon. Tai is searching porn and has a hilarious beginning of 'Google for...booooobies....' and then Gatomon (me) pops out of the computer all 'WHAT ARE YOU DOING?!' so he tricks her into fucking because it will 'Help her digi-volve.'
My co-star and I both know the characters well so we both just kept stopping and laughing a lot throughout the scene. It was both hot and hilarious, which is up my alley!
Who are your favorite porn stars to work with?
Cypress: I mostly work with fellow Pixel Vixens stars to be perfectly honest. So if I could pick from them—I love working with Artemis Dawn and Frey. Artemis because she's like my porny little sister and we are immensely in sync with how we want a scene to go down. Frey because he and I have been bros for the longest time and our shoots are always full of laughs and jokes between each other. We always just have such a good time with one another.
What's it like on set? Can you tell us some surprising facts about shooting X-rated films?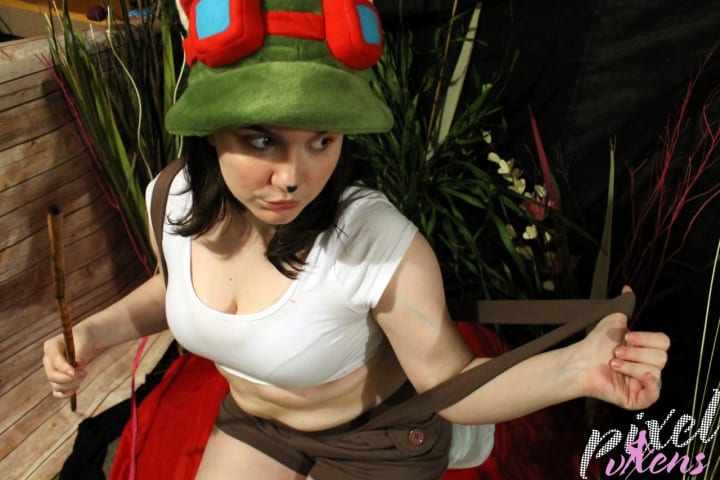 Cypress: Main surprise, it's not all sex, sex, sex. Sex is messy, sometimes awkward, but most of all - FUN. So there's loads of laughter and chatting between takes and inside jokes. People can quickly become chummy with one another (at least from my experiences).
Do you have any tips for people who want to get into the adult film industry?
Cypress: Research. Research. Research. And if you are male, don't ask a female how to get into the industry, and vice versa. The experience is SO different for each gender so we would have literally NO advice for you! The most I can say as an overall blanket-advice... treat this like a normal vanilla job. You apply and act professionally. You have to have good etiquette and have respect for your co-stars and workers.
Tell me a good sex tip for men who want to please their ladies.
Cypress: ASK. YOUR. LADY. QUESTIONS. We aren't all just one build-fits-all sort of model airplane. Some girls like clit stimulation. Some like deep, hard fucking. Some only get off by getting eaten out. EVERYONE is different. So ask. And there are plenty ways to ask in a sexy manner. When you two are making out, kiss up her cheek line and whisper huskily in her ear "What do you want me to do to you baby?" or something along the lines! Get creative! Have fun!
Got any tips for the girls?
Cypress: See above. Ask. I know many men love it when their woman occasionally acts submissive. If you're comfortable with it, try getting on your knees and paw at his jean line then ask him, "How should I serve you?" That usually gets my man going.
Also, how about makeup or diet tips you'd want to share?
Cypress: Makeup, I have no idea. Haha. I have to ask my friends constantly for makeup advice. I'm so horrible at it for a porn star! Diet tips? Allow cheat days and don't overwork yourself. Because, if you overwork yourself or never let yourself have something sweet from time to time, you'll more likely fall out of your diet.
What's your secret to looking awesome on camera?
Cypress: Practice. I practice in front of a mirror. I practice with my phone. I practice during self-shoots. I practice until I know what angles compliment my own body.
What's it like to date as an adult film performer? Are there any things that take you by surprise when guys do it?
Cypress: I've never really been surprised in my dating life. It's nice to date within the industry because we seem to have a better understanding of things. However, dating outside the industry is great too, so long as you find someone who isn't jealous of your career choice.
Who's your celebrity crush?
Cypress: Billy Boyd. I've swooned over him since I was about 13. His voice turns me to mush. For those of you who aren't nerds and have no idea who he is, go watch Lord of the Rings. That hobbit that keeps fucking up? The one with the accent? The one who literally caused the entire Moria chase scene to happen? Pippin. Yeah. Him.
What's your favorite movie?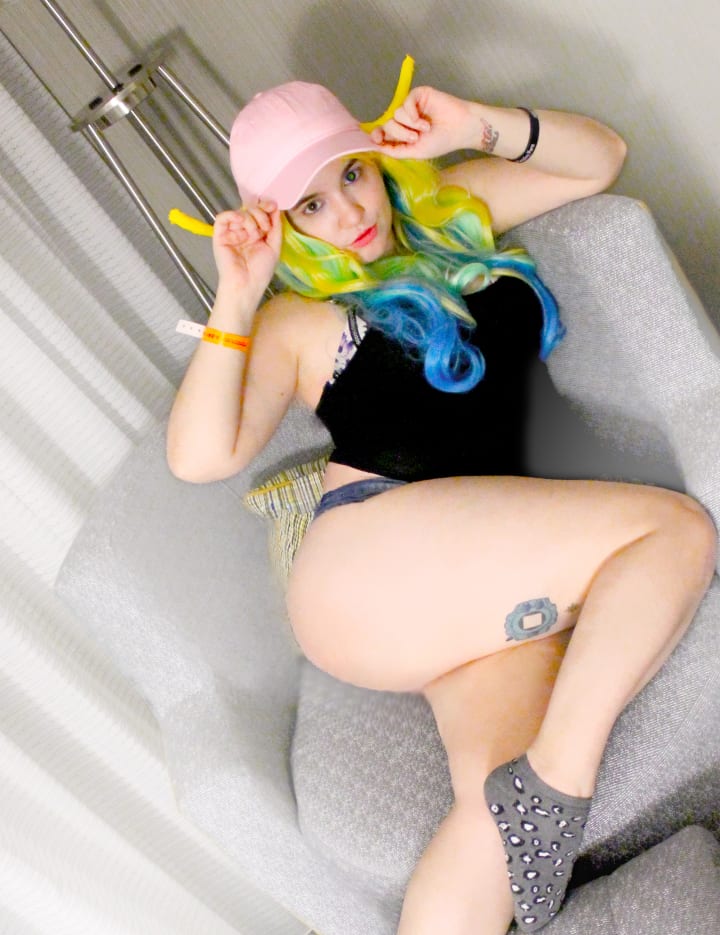 Cypress: Oh man. It fluctuates too regularly, haha! I would have to say my top three right now (because I can't make it one) is the LOTR trilogy, Enemy Mine, and Pan's Labyrinth.
Got any interesting hobbies you want to share?
Cypress: I mean, I make cosplays, clearly. Which requires a lot of sewing. I guess that's interesting. I also study languages in my free time. I find it relaxing. I'm currently fluent in both English and Spanish and I'm working on Japanese and Arabic right now.
If you could have a genie grant you one wish, what'd it be?
Cypress: The ability to jump through time at will. Let me be the next Dr. Who, baby!
What's something you feel needs to be discussed more in media?
Cypress: Feminism in porn. It's become such a prevalent thing and I cringe every time I hear someone say to me "Oh, your porn company is a feminist porn site? Must suck then."
NO. It means we take care of the safety of our models and listen when things go awry. It means we empower ALL of our talent (yes, the men too) by letting them choose how much of the scene they want to do. We give them all control and make consent the highest priority during our shoots. We release just as sexy content and all the while ARE STILL FEMINIST.
Feminist does not mean lower quality nor does it automatically mean femdom. It can be all sorts of porn. Hell, it can even be maledom porn. Stop knocking it with beliefs it can't be good when it can!
Do you do any volunteer work? Tell us about it.
Cypress: Pixel Vixens does burlesque shows at conventions that invite us down. We collect tips during the said show and always donate half of it to National Eating Disorder Association. Its really important to us as a company to push for ALL body type positivity and to show we don't want anyone to hurt themselves for the sake of "beauty."
Everyone is beautiful the way they are.
Do you feel porn is feminist? If so, tell us why.
Cypress: It can be, and it can't be. It can be when the women (or hell, even the man. Feminism doesn't mean just women. It means equality among sexes) empowers themselves via embracing their sexual desires and making it into a job that fits them.
Many friends I've made chose sex work because it empowered them as well as gave them good income where places otherwise wouldn't give them because of health issues or anything else. It can be incredibly feminist and I think in these days it is MOSTLY feminist because so many people are owning their own sexuality in this industry and letting themselves be empowered through it.
Give us the message you want to send to the world!
Cypress: Us porn peeps? We're just peeps! Just like you. We eat, drink, laugh, and cry like you. So next time when you want to judge or mock a porn maker, ask yourself, "Are they a person?"
I'll help you with that one: the answer is always yes. So don't. Just don't. And on that note, don't steal from sex workers either. Those tube sites are theft, guys. Just pay for your porn. Considering I just had to teach ya'll that porn peeps are just that—peeps—it also means we have normal peeps needs like... eating.. and paying the bills. You want porn to continue? Well for there to be a supply, there must be a demand!
Hey guys! If you love what you saw in this interview, make sure to check out Noel's hot new videos from Pixel Vixens!
Give Pixel-Vixens.com a visit, get your geek on, and support your favorite porn stars!
porn star
About the author
Ossiana Tepfenhart is a writer based out of NJ. You can message her via Twitter on @bluntandwitty or via Instagram on @ossiana.makes.content. She's always looking for freelance work and collabs!
Reader insights
Be the first to share your insights about this piece.
Add your insights