Ask a Porn Star: London River
London River is a blonde bombshell whose body would make most dancers turn green with envy—and I got to interview her.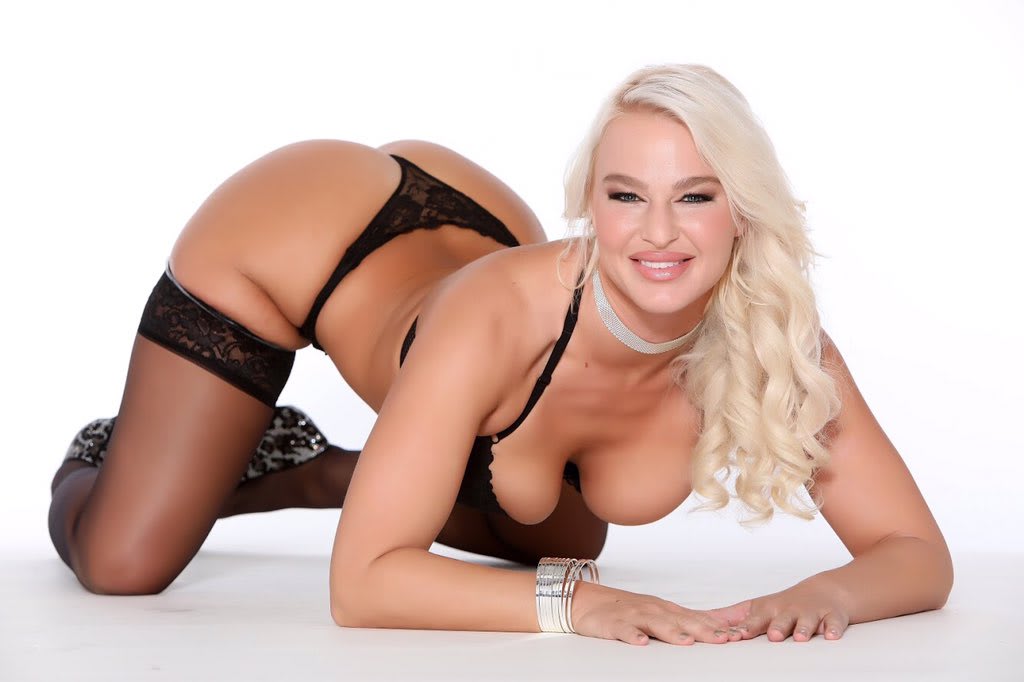 Did you ever meet a woman who you just knew could twirl any guy she wanted around her little finger? That's precisely the vibe I got when I started to talk to dancer and adult film star, London River.
London River is a blonde beauty who has curves in all the right places, a breathtaking smile, and a personality that shines through on every tweet she issues out. She's just got it all—the whole shebang, and a bag of chips.
She's witty. She's charismatic. She also has a body that can stop traffic in an amazing way. She's the kind of person I want to be. So, when I got to sit down and talk with her, I was pretty thrilled. Here's what she had to say...
Ossiana Tepfenhart: How did you get into adult films?
London River: I started with bondage porn because I wanted to experience bondage and other BDSM activities in a safe environment. I realized that I really love performing so I started doing other scenes after that.
You are an amazing stripper with serious dance skills. Where did you learn how to dance like that?
I learned on the job actually. All of my stunts, whether on the pole or picking up stacks of dollars with my butt cheeks were learned while performing. So there are a lot of people out there who have watched me make a fool of myself while trying to teach myself how to do a new trick.
Personal question I've always wanted to know. How do you survive in those heels when you work?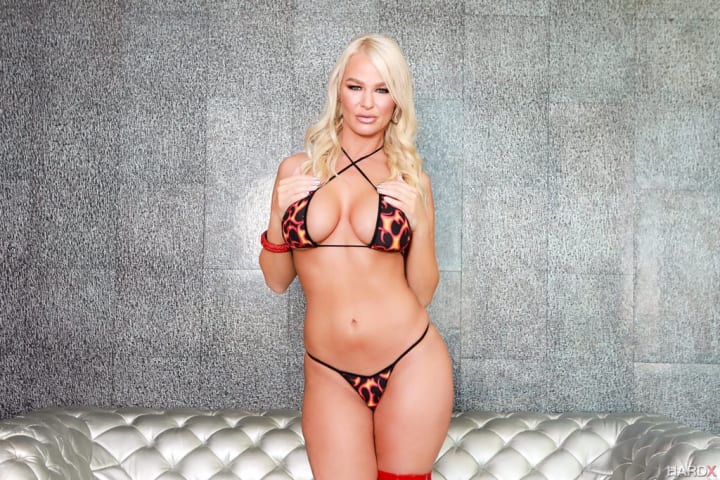 Stripper heels are actually pretty comfortable because the platform under the toes keeps our feet from being at a very extreme angle. I suppose beyond that, it's just something we have to get used to.
Tell me a couple of misconceptions people have about strippers. Which ones do you want to shut down ASAP?
There are a lot of stereotypes about dancers. That we are all on drugs, that we have abusive boyfriends, come from broken homes, are single moms or college students, or that we are all uneducated.
A lot of dancers are in college. A lot of dancers (like myself) continue dancing after they've earned their degrees. Many are not in college and have no plans to go to college and that's okay too. Some use drugs, some don't. Some have bad relationships with their families, some are very close to their parents and siblings. Some are mothers.
Many dancers are happily married. Many attend church. Basically, while all stereotypes might be true for some dancers, they are not accurate for others. We're a blend of people with varying backgrounds, just like the rest of the world.
Do you find that being a porn star helped your personal brand grow?
Kind of. I mean, I charge a little more for lap dances.
Was it a big leap from stripping to porn?
Not really. I've always liked performing.
How do you keep your youthful appearance?
Coconut oil, sunscreen on my face... and let's not forget, a little of nature's own botulismtoxin.
When you're not stripping or doing adult films, what do you like to do for fun?
I have three dogs. I like to play with them and take them hiking.
Tell me a little bit about dating as an adult performer. Do you find it difficult? Are there any pet peeves you regularly come across with guys?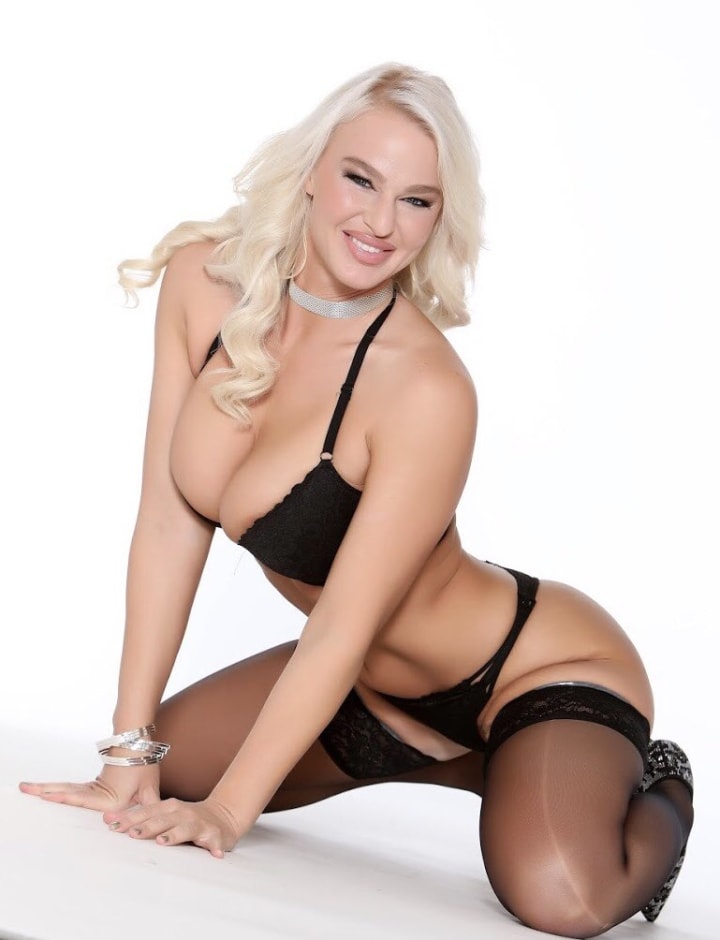 I haven't really dated a lot since starting to do porn. I suppose I've just been too busy with my own stuff to take the time to build a new relationship, but I have gone on a few dates with other people in the industry. I suppose my biggest pet peeve is that even when dating other performers, men can have a tendency to forget that I'm a different person when not performing.
I'm not always interested in talking about work, or being sexy. I don't like to go out and show off. Sometimes I'm not even interested in wearing anything other than sweatpants and ordering delivery.
I actually like quiet nights at home and sometimes just vanilla, missionary sex on a comfy bed. For some reason, nobody expects this and it always seems to disappoint partners.
What's a dating tip that you wish more girls knew?
I think women need to speak up about what they want more. We are kind of prone to trying to prove to our partners that we are accommodating and sometimes our needs don't get met because of this.
When men like women, they actually want to make us happy, so the best thing to do for us and for them is to be honest with men about our desires.
If you had $1 million and were told to spend it on relaxation, what would you do with your money?
Oh gosh. I think I would travel to Tanzania and visit Kilimanjaro, maybe climb it, if I train a bit first. Do a wildlife safari. Watch wildebeests migrating and then visit Madagascar and learn about lemurs.
What are some strip club etiquette tips you wish people would know?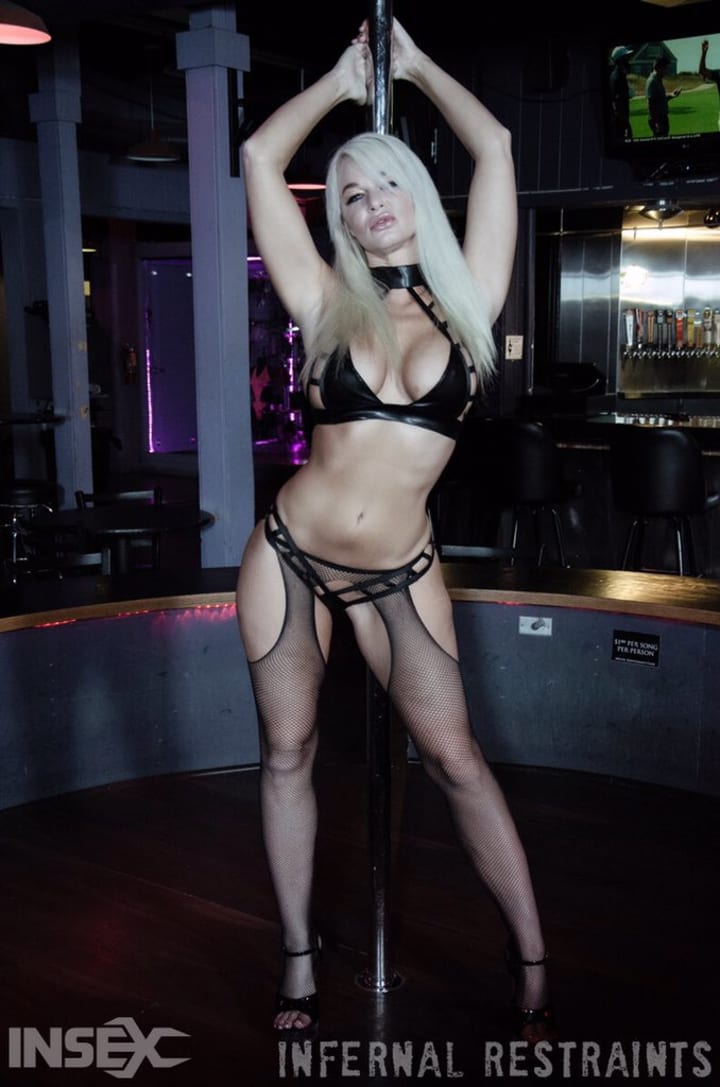 Don't wear sweatpants or gym shorts or other super thin fabric. You might think you are getting a better lap dance, but you're actually being rude.
Always ask before touching a girl. Even if a club allows you to touch butts or boobs, this doesn't mean every individual dancer allows this. We are contractors so we each make our own rules for our bodies.
Don't sit at the tip rail and not tip. If you don't like the girl on stage, move away from the stage to allow someone else to take your seat. Just because you are not interested in a dancer doesn't mean someone else wouldn't like to tip her.
What are your favorite foods to eat? Favorite drinks?
Pasta and beer. Sadly, I am not a diet and cannot consume either of these things in great quantities.
Do you have any advice for people who want to get into the adult industry?
Give it a lot of thought. Everything is online now. Your family and friends will find out. You need to come to terms with that reality.
What was your favorite video to shoot? Was there a particularly awesome moment as far as shooting goes that you remember fondly?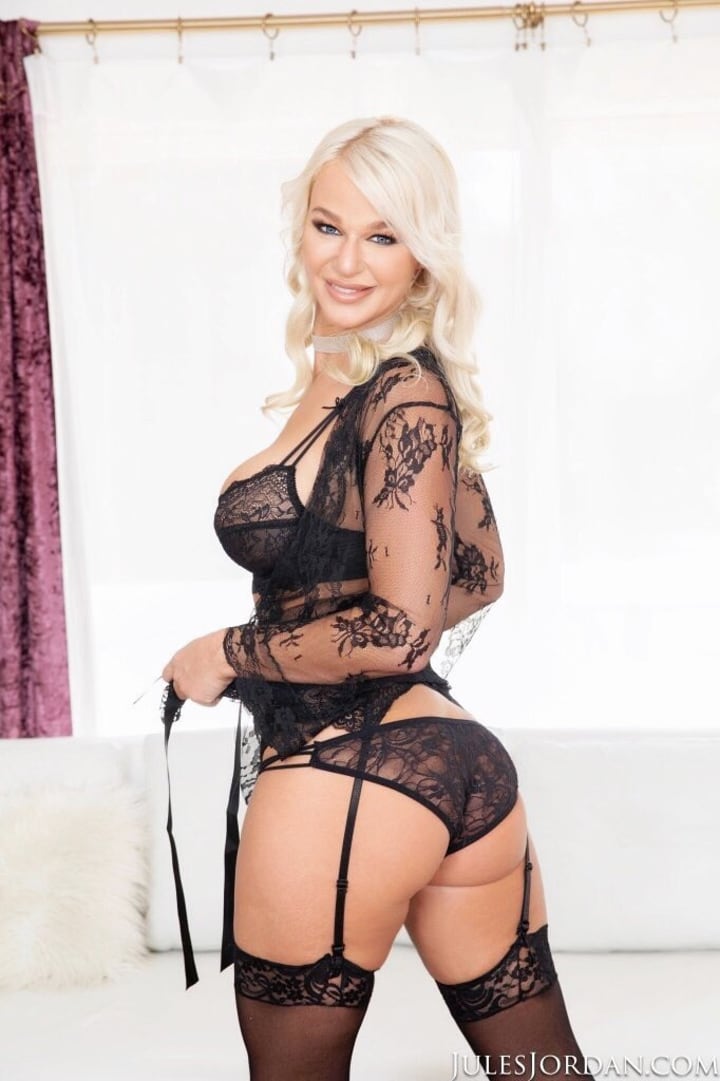 Oh gosh. I don't know! There are so many I have really loved. There are several sex scenes coming to mind. Some are not release yet. There is an upcoming scene with Markus Dupree and Mick Blue for Evil Angel that was intense and amazing for me.
Another Evil Angel scene with Markus Dupree and Dana Vespoli was awesome as well but I don't know when it will be released. And my scene for Analized.com with James Deen was so fun.
Who is your celebrity crush?
John Oliver.
What about your favorite music? Tell me some bands you love.
This is hard for me. My music taste is so diverse. I like Rage Against the Machine, Taylor Swift, Brad Paisley, Rob Zombie... See a pattern? Neither do I.
Tell me what you wish fans would know.
I really like interacting with my fans. When they ask questions on social media or send me links to funny YouTube videos, etc... I appreciate all of that very much. I'm a pretty normal person and it's really fun getting to know about the people who watch my work and support my career.
Do you feel like porn is a feminist industry? Why?
I think there are a lot of feminists working in porn. I don't think the whole industry is feminist. Just like in any other industry, we run into misogyny at work from time to time. However, porn is no more antifeminist than any other job.
Women are necessary and valuable in the porn industry. We choose what jobs we are willing to take and what we would like to do with our sexuality and our personal brands. Porn can be very empowering for women, but it's not perfect. I love this industry and I am excited to see it evolve and improve.
Did you have any particularly bad experiences in porn? Tell me about them, if you feel comfortable doing so.
Yes, I have. I did a scene with a person who had seen my work on BDSM sites. His site did not require a lot of corporal punishment activities and he specifically said that he was not going to do corporal punishment in the scene with me. Then he struck me with a metal studded paddle that left bruises.
When I said that I didn't want to be hit like that, he proceeded to argue. Sometimes when people have seen some of the more intense BDSM scenes I've been in they assume that they can do whatever they want to me without negotiating or communicating their intentions to me. Other than that, most of my experiences have been very positive.
Love London River?
London loves her fans too! You can reach out to her via Twitter, @LondonCRiver. Give her some love and check out her OnlyFans site.
Want to read more porn star interviews? Check out Ask a Porn Star With Mercy West, Ask A Porn Star With Athena Rayne, and Ask A Porn Star With Aria Haze.