Ask a Porn Star: Dava Foxx
She's a Playboy model and a total hottie! I got to talk to Dava Foxx today!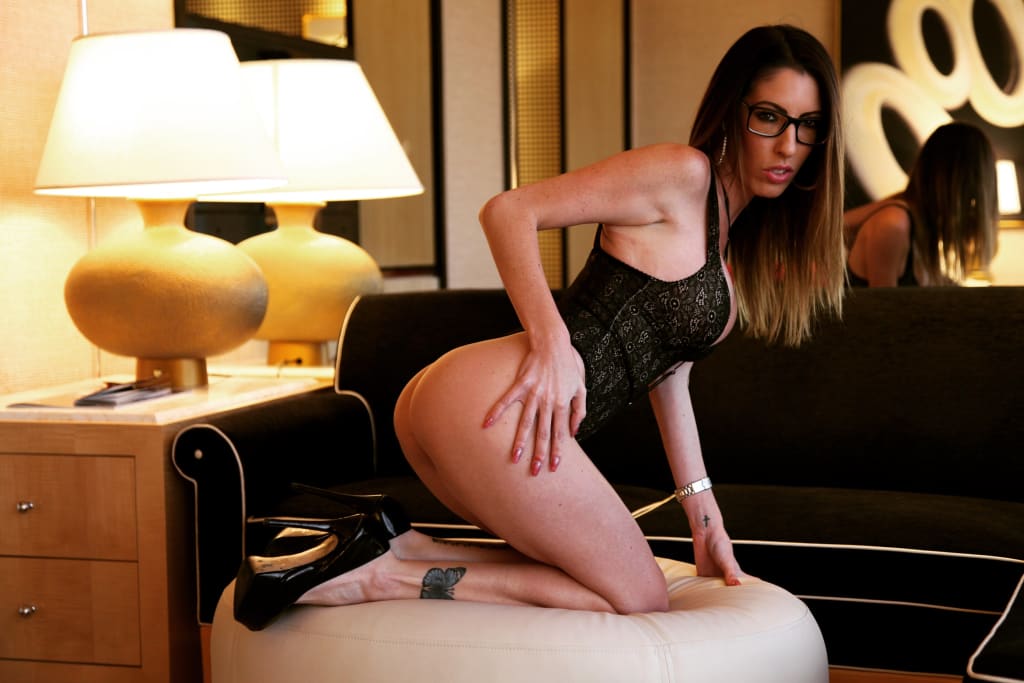 Some people are just made to be sexy, you know what I mean? With Dava Foxx, her career is proof-positive that she's one of the sexiest people you'll ever meet. Dava has the very rare trait of being both a model for Playboy and one of the hottest adult film stars on the scene.
I decided to sit with her and find out about her journey in adult films.
How did you get into the industry?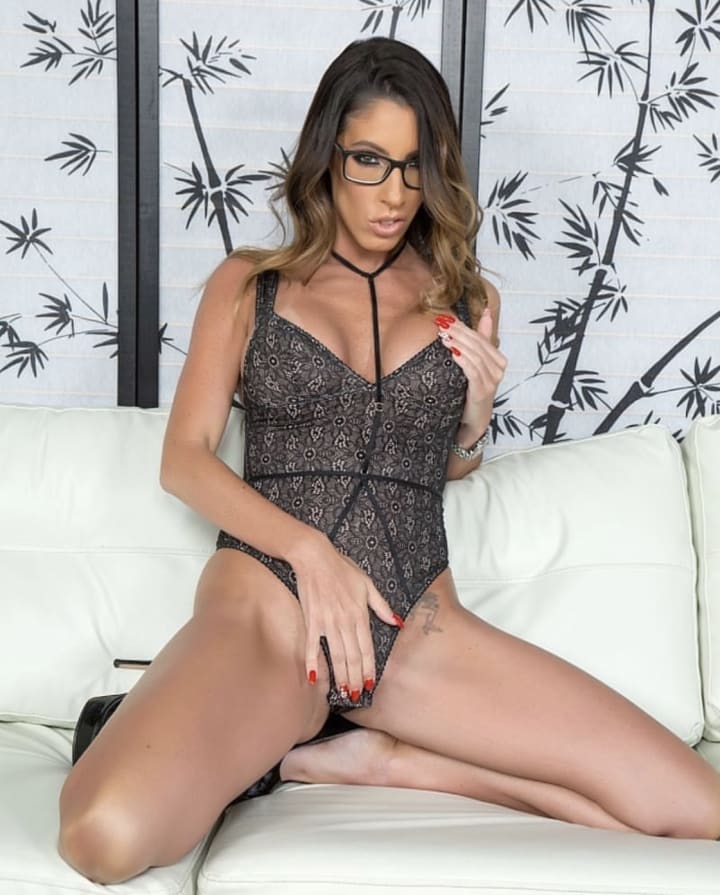 I became a porn star after I worked for Playboy. I did everything for Playboy…
Magazine, TV shows, commercials… I shot a show for them and get really drunk on the show and ended up having sex with not one, but two people on the show!
Years before I ever shot my first porno, everyone I know already thought I was already shooting porn! Years later, Keiran Lee hit me up on my personal Twitter, then eventually I shot my first scene with him for Brazzers! It was my calling!
What are your favorite scenes to shoot?
My favorite scenes to shoot so far are cuckold scenes and gangbangs! I've been on this gangbang kick lately! I love them! I could literally shoot one every week!
How long have you been in it?
I was in the industry for three years, then I took a two year break when I moved to Boston, and I recently started shooting again in February. I came back just in time to sign at the past AVN (Adult Video News) Expo!
Do you have any dating tips you'd like to share?
I don't really have that many dating tips. I don't date losers. Never have, never will. I have a few Bachelors' degrees, so one thing I always followed is always date up!
Never do anything for a guy that you aren't 100 percent with. Don't ever let anyone control you. I always date non-industry guys. I've always been like that. I let guys know right away what I do, then go from there.
Outside of porn, tell us a little bit about yourself. What are your hobbies?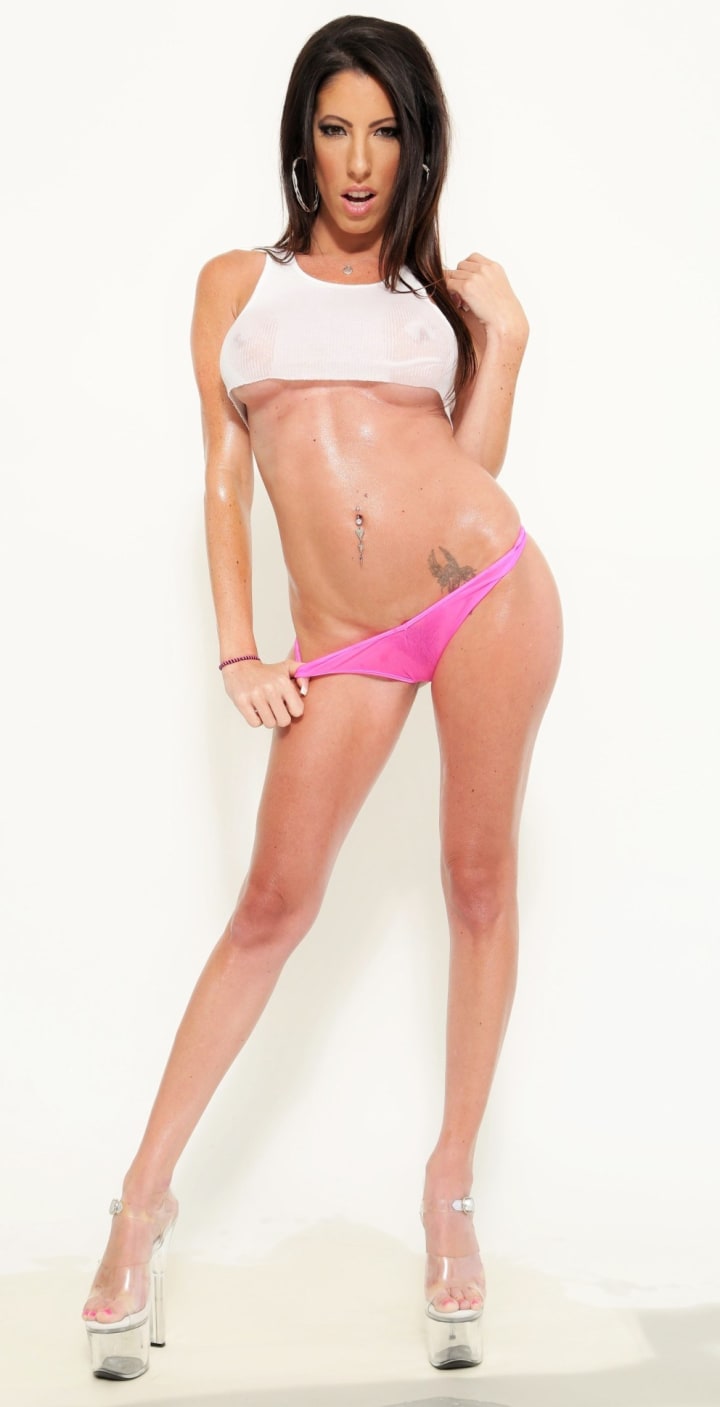 Outside of work, I cook a lot! I love cooking! I literally cook every night. I love shooting guns at the shooting range! It's big in Arizona, and it's become my weekly hobby!
I work out a lot! Orange Theory Fitness (OTF) is my favorite! I love traveling! I try to leave the country twice a year and go somewhere new!
Do you have a special cause that you deeply care about?
A special cause close to my heart is animals! I volunteer and donate to the Humane Society! I've been volunteering for them for years! Also, anything that has to do anything with breast cancer! My mom had breast cancer, and it came back several times. I literally own everything that donates money towards breast cancer!
What's a misconception about the porn world you wish people would know isn't true?
One huge misconception about porn is people saying that everyone is on drugs! That drives me crazy when I hear that! So not true!
What's your favorite type of music?
My favorite kind of music is country! I love it! I've pretty much seen everyone. I really want to go see Chris Stapleton and Cole Swindell! They're two of my faves that I haven't seen as of today.
What's your favorite movie?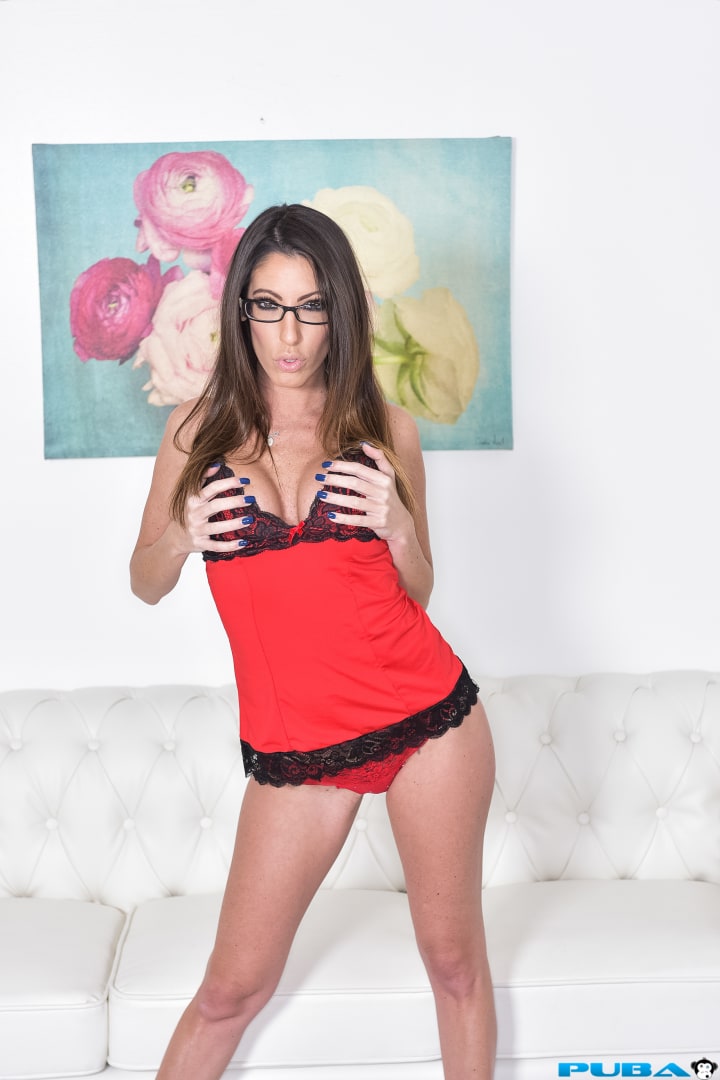 My favorite movie ever is Goodfellas! Love, love, love! Casino is definitely a close second! I definitely have a type!
What's the craziest thing you've seen on set?
I don't really see anything crazy on set. When I first started shooting, me walking in to the restroom and seeing the male talent trying to get a sponge out of the female talent was definitely interesting! I've never had any issues getting a sponge out, but to each their own.
Your figure is amazing. How do you keep it up?
I think I just have a really good metabolism. I go to OTF twice a week, and workout at my other gym maybe twice a week. My whole family is skinny. I'm pretty lucky!
Any makeup tips?
I'm pretty good at doing my own makeup. I watch a lot of makeup videos on YouTube! One tip… Never sleep with your makeup on! Always moisturize. If you can't do makeup right, ask someone!
Anything you want your fans to know?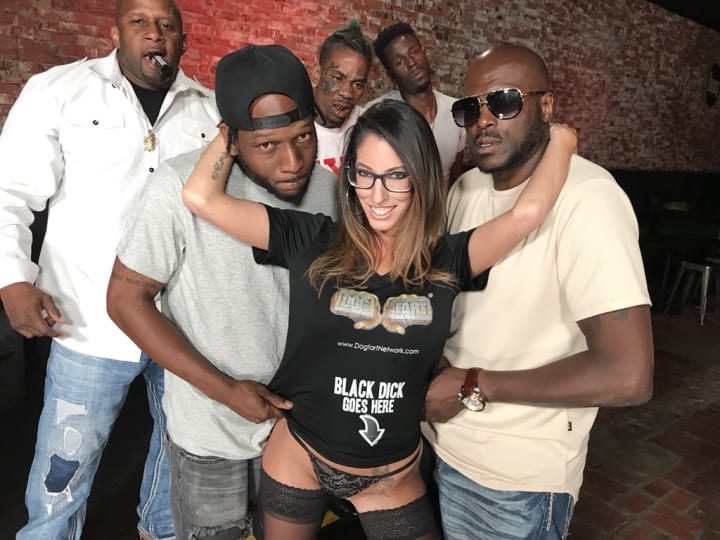 My fans always know so much about me! I post a lot of pictures and videos! One thing my fans might not know about me is that I love to read! I'm a huge nerd when it comes to reading.
I literally read a book every week and go to the library just to read. I've had a library card in every city I've lived in.
Love Dava Foxx?
She's always up for hearing from her fans and getting more love! You can follow her on Instagram @Davafoxx, on Twitter @Davafoxx, or through her premium Snapchat on Fancentro.
You can also hang out via OnlyFans, or TextDava.com.
Want to read more porn star interviews? Check out Ask a Porn Star With Athena Rayne, Ask A Porn Star With Arielle Aquinas, and Ask A Porn Star With Helena Locke.
porn star
About the author
Ossiana Tepfenhart is a writer based out of NJ. You can message her via Twitter on @bluntandwitty or via Instagram on @ossiana.makes.content. She's always looking for freelance work and collabs!
Reader insights
Be the first to share your insights about this piece.
Add your insights