Ask a Porn Star: Arielle Aquinas
I got to ask Kink.com star Arielle Aquinas a bunch of cool questions! Check it out!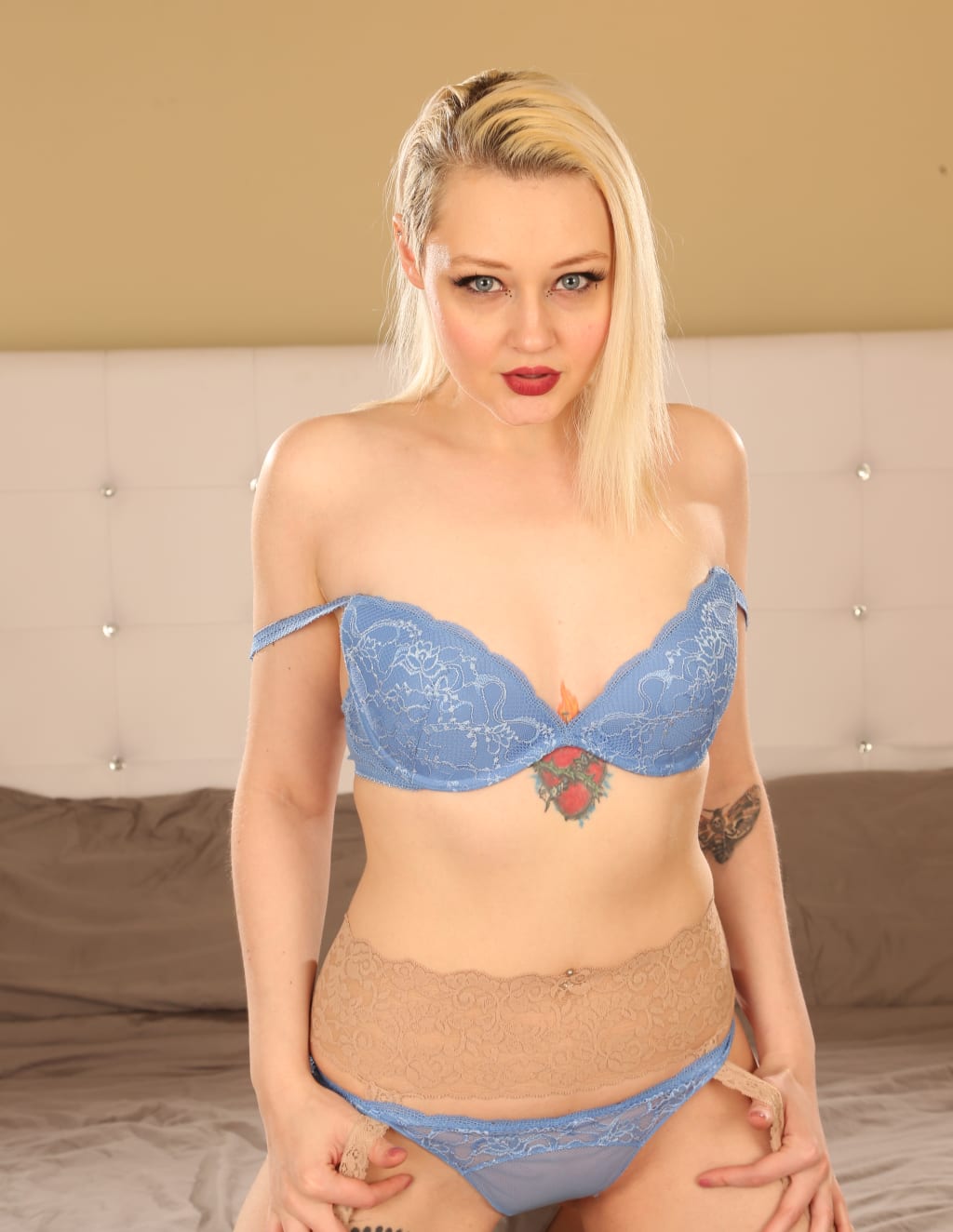 If you love looking at kinky girls doing wild things on camera, then you already have probably heard about Arielle Aquinas. In the kink scene and in the adult film scene, Arielle's been a trendsetter and a force to be reckoned with.
Her fans are loyal and it's easy to see why. She's beautiful, seductive, and has an incredible personality to match. I got to talk to her about the subjects that matter to her, and what she had to say blew me away.
Here's the scoop on Arielle, and why you'll love to follow her.
Ossiana: How long have you been in the industry?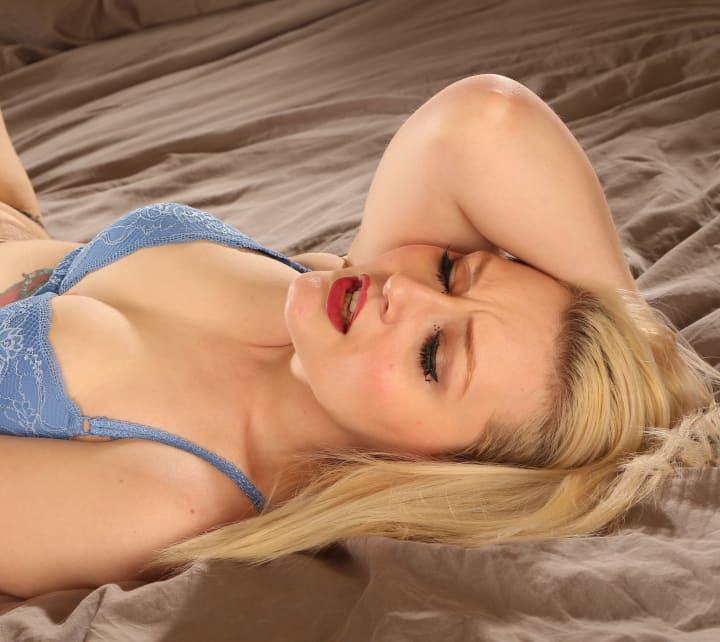 Arielle Aquinas: I started modeling in 2008.
How did you get in it?

I started as a model and worked my way up through nude modeling, fetish work, up to hardcore porn.
Tell me about the porn niches you've worked in. Which one is your favorite/what was your favorite scene?

Arielle: I think my 5-man gangbang for Kink.com is going to be really hard to top! That was a dream cum true!
Who are your favorite porn stars to work with?
I don't think I could choose, I've met so many amazing people in this business. But I have a special affinity for crossover talent (male pornstars who shoot straight and gay porn). They always seem to know just what my body likes!
What's it like on set? Can you tell us some surprising facts about shooting X-rated films?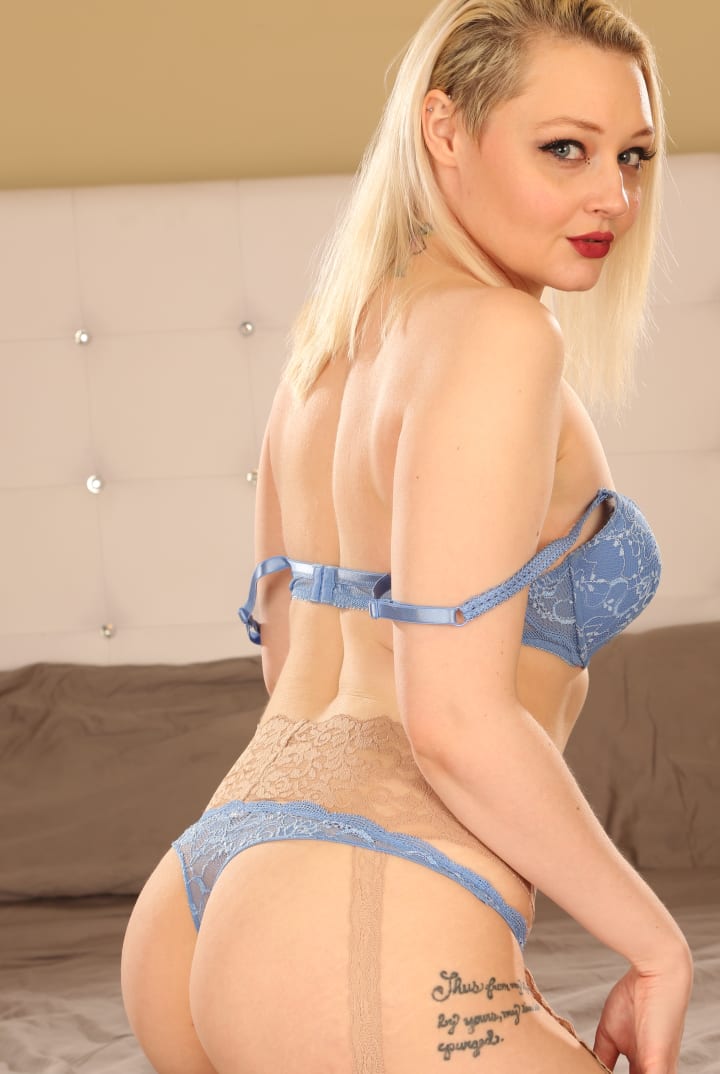 It's usually pretty casual and fun. Lots of joking around and being silly. Sometimes you have just incredible chemistry with your scene partner and the whole set is just sexually charged. In that case, even if we're fucking for hours sometimes we'll still fuck once the cameras are off. Sex on camera is a lot different than regular sex so sometimes you still need to scratch that itch.
Do you have any tips for people who want to get into the adult film industry?
Make your own content and build your brand. If you already have a following, studios are going to be more likely to hire you.
Tell us a message you want fans to know!
Sex workers are regular people, don't treat us like shit please.
Tell me a good sex tip for men who want to please their ladies.
Get a Hitachi Magic Wand. It's seriously a game changer and worth the cost because it lasts forever! And don't worry if you're single, they feel good on your cock too. Also, research G-spot stimulation! I can't speak for other ladies but it makes me cum like crazy (and yes I'm a squirter).
Got any tips for the girls?
Get a Hitachi Magic Wand! If I wasn't serious, I wouldn't have mentioned it twice. Also use your hands during blowjobs, especially if you're not great at deep throating. Trust me, I'm a blowjob queen.
Also, how about makeup or diet tips you'd want to share?
I've never been great at makeup, but I had to figure it out for my job, so I looked on Pinterest for layouts for basic makeup, found a look that was simple for me to do, and have stuck with that.
Also false eyelashes can be the difference between looking amateur and looking like a pro! I cut mine in half so they're easier and faster to put on.
For diet, stay away from things that cause inflammation. Oh, and make sure to eat and drink things that are anti-inflammatory! A lot of our perceived "weight" is just bloating that's pretty easy to get rid of.
What's your secret to looking awesome on camera?
Fake eyelashes! And practice your angles in front of the mirror and with your selfies.
Who's your celebrity crush?
I'm pretty in love with Jason Momoa right now. Also Papa Emeritus from Ghost.
She's got good taste in celeb crushes, wouldn't you say?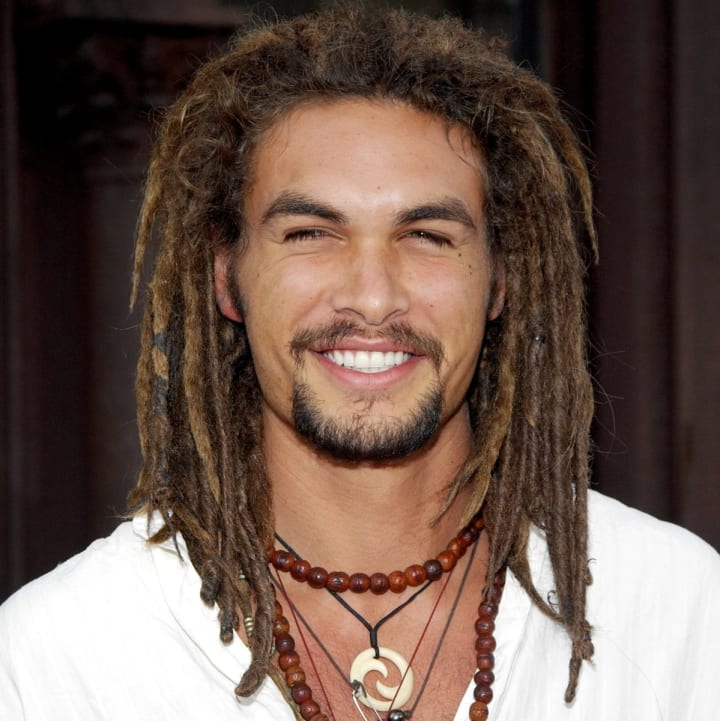 What's it like to date as an adult film performer? Are there any things that take you by surprise when guys do it?
It certainly easy to weed out the fuckboys. Sometimes you tell a guy what you do and they instantly stop talking to you like a person and start talking to you like a hole. That's usually around the time I start talking to them like a wallet. But honestly, most guys are cool with it, as long as you communicate well. Here's a secret, guys think that getting fucked for work all day means that we don't want sex when we cum home. When in reality, if I'm getting hyped up on set all day I cum home and go wild on my man. Plus, who else is going to keep my throat and ass trained in between scenes?
What's your favorite movie?
The Silence of the Lambs. Secretary is a close second.
Got any interesting hobbies you want to share?

I work all the time so I don't have time for many hobbies. But I love planning and hosting parties and events. I also go to a lot of festivals and conventions, mostly nerdy ones.
If you could have a genie grant you one wish, what'd it be?

Enough money to live comfortably for the rest of my life and help my friends and family achieve their dreams.
If you do any public speaking volunteer work...
Yeah, I try to do several charity events throughout the year. Mostly events with Pixel-Vixens.com that give money to nationaleatingdisorders.org.
I've even shaved my head a few times for stbaldricks.org. I was also recently a guest lecturer for a Human Sexuality class at UNLV. I just try to do whatever I can to help.
I think a life of service is the best life.
What's something you feel needs to be discussed more in media?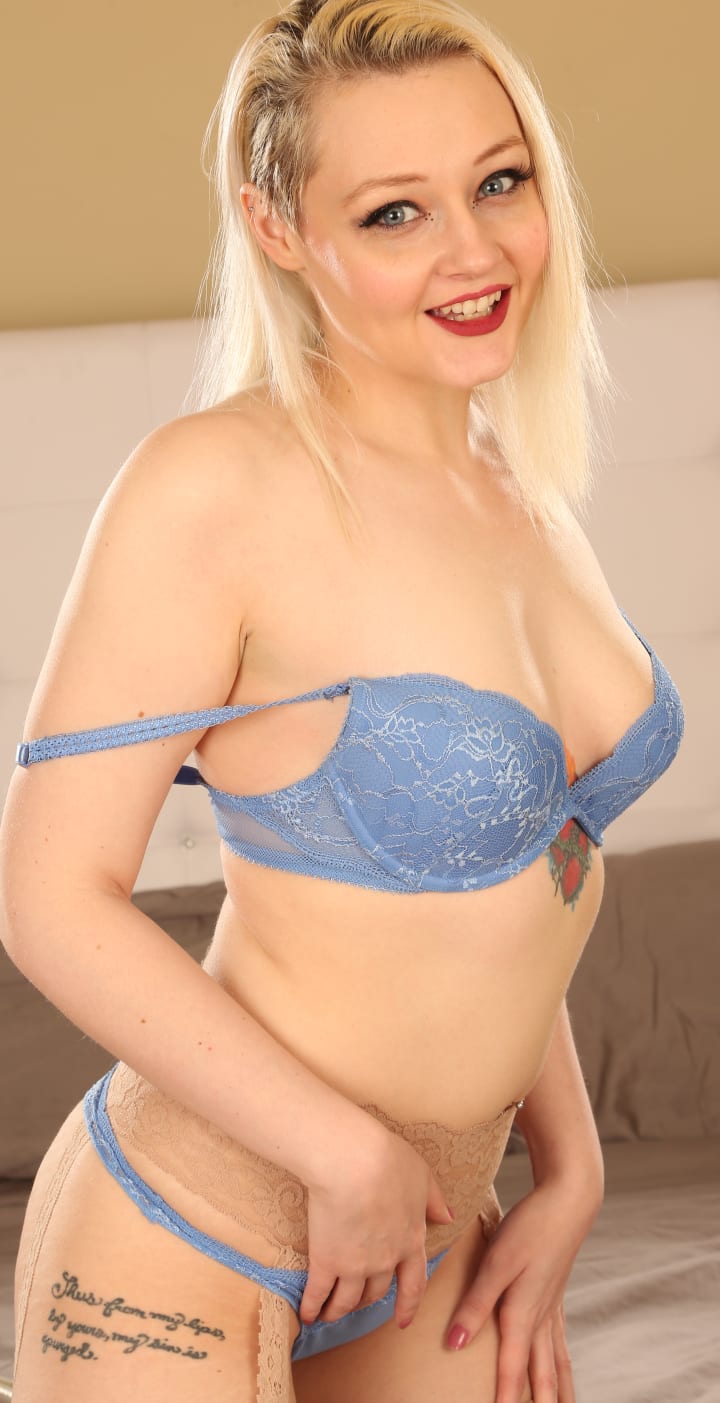 Happy stories about sex workers. Good things they've done, success stories, and most importantly letting sex workers share their own experiences.
Let sex workers make documentaries, write articles, etc and not just having other people talking about OUR experiences. So many negative stereotypes and problematic myths about us come from people outside our industry trying to talk about us *cough cough* Hot Girls Wanted *cough cough*.
Do you feel porn is feminist? If so, tell us why.
It certainly can be and more so now that more female talent (like me) are becoming producers, directors, and agents. I've basically made it my mission to help women interested in sex work do so in a positive and empowering way and I've seen countless woman's lives change for the better. They have more confidence, independence, and strong network of peers. It's awesome.
Give us the message you want to send to the world!
Be excellent to each other, and party on dudes!
Support your favorite porn stars!
If you loved checking out Arielle's interview, or want to see a little more of her on social media, follow her on Twitter, Instagram, or search her up on Facebook!
Want to enjoy Arielle's awesome adult film work? You can check her out on Pixel-Vixens.com, SextPanther, as well as her own ManyVids site, too!
porn star
About the author
Ossiana Tepfenhart is a writer based out of NJ. You can message her via Twitter on @bluntandwitty or via Instagram on @ossiana.makes.content. She's always looking for freelance work and collabs!
Reader insights
Be the first to share your insights about this piece.
Add your insights