Ask a Porn Star: Aria Haze
She's cute as a button, and super petite—and proves big hearts can come in small packages.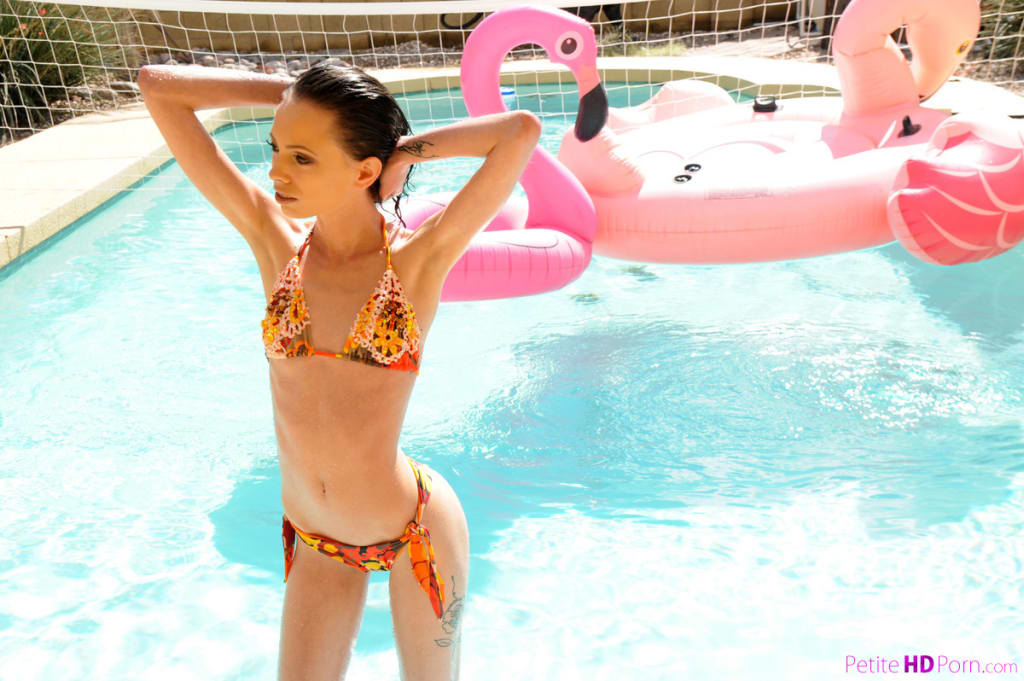 If there's one sector of modeling that has been known for being body-positive, it's the porn world. You'll see women, men, and non-binary people of all walks of life—not to mention all shapes and sizes. It's a very welcoming industry.
However, once in a while, you'll see models who tend to still receive flak for their figures. I first ran into Aria Haze online when she pointed out that skinny-shaming is still body-shaming, and I instantly knew I needed to connect with her.
Her awesomely vocal, body-positive message resonated with me, and I'm so happy I got to chat with her. Here's what Aria has to say about life, the porn world, and being a very petite 86 pounds!
Aria Haze: I had just quit my job of two years and became friends with a producer of a top company. He introduced me to the adult world and helped me get started with my career. He introduced me to my current agent and helped book me some gigs too!
Very cool. What was your favorite shoot so far?
My favorite shoot would have to be when I worked for All Ladies Shaved. I only did solos for them but they were the best to work with. Super friendly crew and they constantly made me smile throughout the day.
It was a 12-hour shoot and we shot about six photo sets and five videos and not once did any of the crew have a bad attitude.
That's pretty epic. Do you have a person or company you'd love to do a shoot with in the future?
I would love to work with Greg Lansky and Vixen.
That's pretty epic. Do you have any scenes you'd want to shoot, in particular?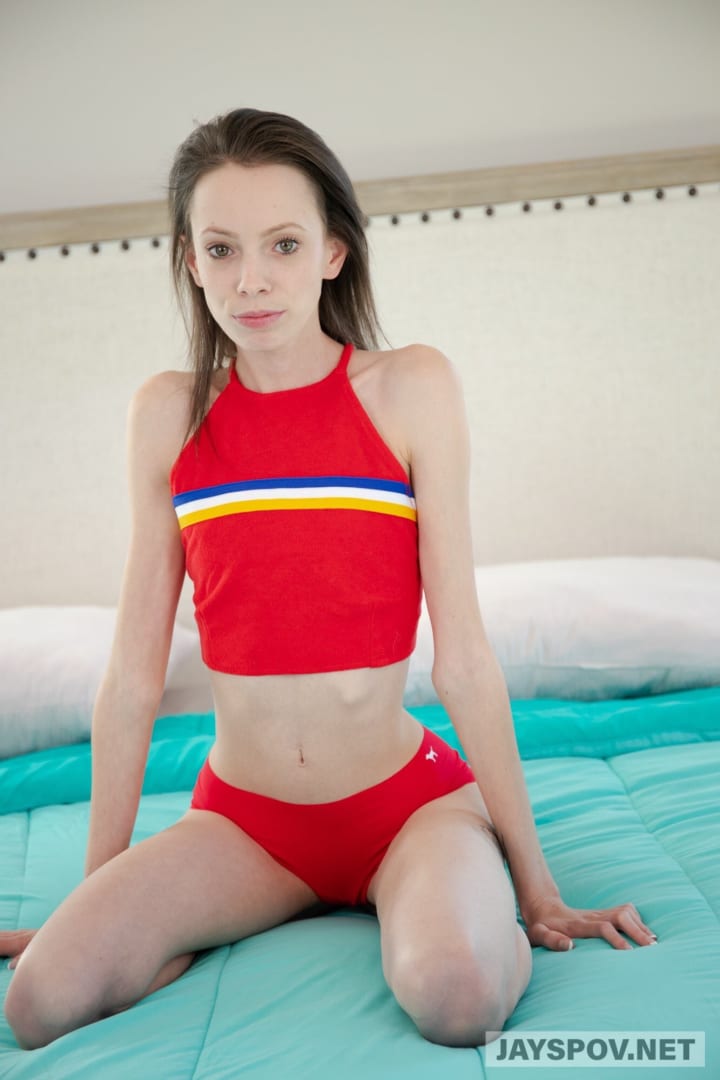 I want to shoot a lot more boy/girl!
As a porn star, I'd wager that sex on cam is a bit different than off-cam sex. Tell me a little bit of what people might not expect about porn shoots versus reality.
At porn shoots, a lot of times, the director will tell us which positions to get into. We also will take like a 5-10 minute break in between positions, haha.
That sounds a lot more physically intense than most people would ever think it is. You make it look so effortless.

Tell me what have been your struggles as a petite porn star. Do you find a lot of people that make assumptions about your body?
A lot of people make assumptions about me being anorexic. In reality, I have never weighed more than 86 pounds in my life. And I try very hard to keep my weight up. I drink protein shakes and mass gainer, I eat healthy. I just have a fast metabolism and because of this, I get bullied in the industry.
Companies and producers will tell my agent I need to gain 10 pounds before they'll shoot me. And in return, whenever I ask my agent for my work schedule, he tells me, "Go eat a hamburger and then I'll find you some work."
It's very hard and depressing because I see all these other top petite models like Piper Perri, Kiara Cole, Holly Hendrix, Lola Fae, Rebel Lynn... but no one wants to give me a shot. That is my biggest struggle!
As a slender person, do you feel like you're often subjected to a double standard that's not typically addressed?
Yes, I do feel like that. I feel like an outcast when it comes to petite models, I guess it's because everyone else is accepted, whereas everyone is telling me to gain weight.
So far Christy Canyon, James Bartholet, Megan Marx, and Sam Shock.
That's awesome! So, let's talk a little bit about what you used to do prior to being an adult model. What did you do before porn?
I used to be a cargo agent for 6 airlines at Sky Harbor Airport in Phoenix! I worked there since I was 18 and when I turned 20, I started doing porn.
Let's talk about what you do off-camera. Do you have any hobbies?
I love to paint and dance, hike, go on road trips...
That's pretty awesome. What's your favorite road trip you've taken?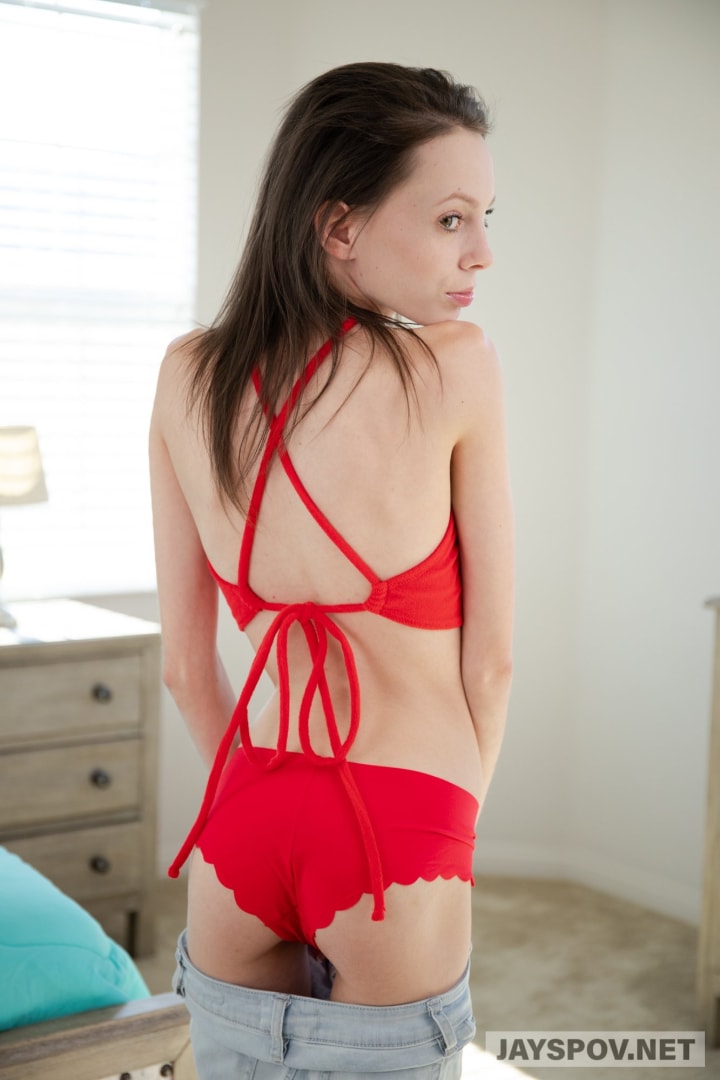 I drove to Chama, NM from Phoenix, AZ and camped there for about 6 days. It was beautiful! We camped near a monastery and actual monks lived there. We went and visited it.
That's pretty intense. What's your favorite music?
I love pop, hip hop, rap, but I think my favorite has to be 80s pop.
What's your favorite food?
I love Mexican and Italian food!
Nice! Also what's something you wish guys knew about dating a porn star? Do you have any dating pet peeves?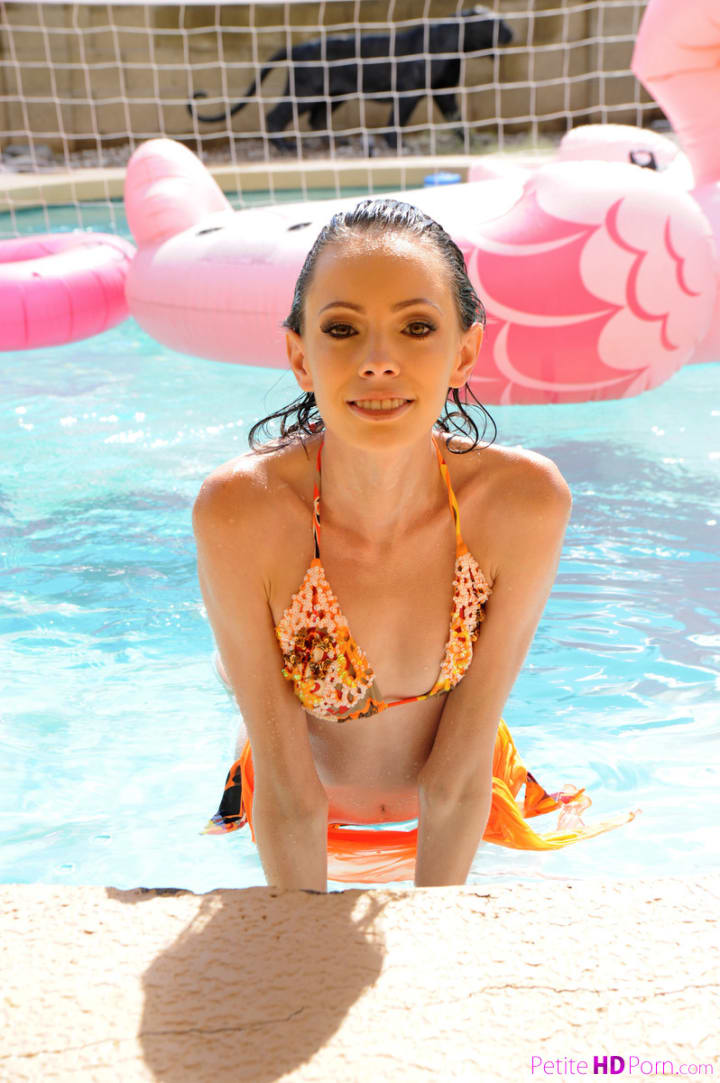 They shouldn't expect sex 24/7 just because we're in porn.
Do you find that a lot of guys get intimidated by your job, or make rude assumptions because of it? Do you have advice for guys like this?
They make rude assumptions sometimes, but for the most part a lot of guys are respectful.
That's pretty awesome. Do you have anything you wish fans could know?
Porn is definitely not as easy as it looks!
Mercy West loves her fans too! You can reach out and show some love on Twitter @AriaHaze_XXX or check out her content on Fancentro.
Want to read more porn star interviews? Check out Ask a Porn Star With Mercy West, Ask A Porn Star With Dava Foxx, and Ask A Porn Star With Noel Cypress.