Addicted!
Confessions of a Call Girl Review!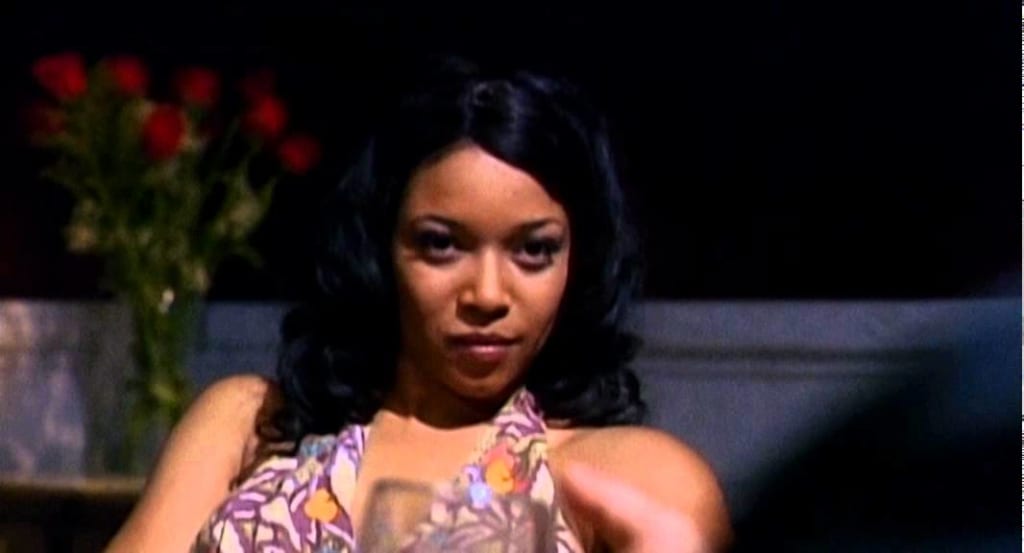 Happy New Year to all, not only do I hope that we all have a great and successful year I also hope we all have the best sexual lives ever; when you work hard you definitely deserve it!
My NYE weekend started on Friday so needless to say I did a lot of chilling, relaxing and couch hogging. I call it couch hogging because for the most part, my husband rules the couch but when both of us are home for such a long period of time, we then have to share the 'power' of the couch. We get along so it's all good. While we were sharing this so called power, we discussed the saved movie list he had created on TV. In this list was a movie called Confessions of a Call Girl. I saw it on our movie list earlier this week and kind of pinned it in my head as a movie I would like to watch. When I saw it was part of the list I immediately clicked on it to start watching it. If you haven't figured it out yet, I for one love a good whore story. They always have the juiciest details, it comes at you straight no chaser and you will always be left gagging at the end of the dirty tale.
A little history on this movie if you haven't seen it: It came out in 2007, the main characters are played by Tamala Jones and Bokeem Woodbine & it's about a woman who is addicted to having sex with the rich. Doesn't sound so bad, right? Oh baby, you have no idea! What pulled me in to the movie completely was not only the kind of 'sex' she was having with her clients (one client dressed like a priest and while she stood over him reciting scriptures, he would cum on himself while he himself was yelling about wanting to have sex with a nun, another client asked her to tie his balls up with leather straps while she rode him like a horse), it was also the money she was charging her clients which the numbers were upwards of ten thousand dollars...yet, she didn't need the money! In her day life, she was a doctor who was married to an investment...wait a minute....give me a second here folks. Remember, I was off so while I was watching this movie I was drinking & smoking so what her husband did for a living is a bit hazy for me right now. Either way, he had a six figure job and was about to open his own company therefore she had no need to sell pussy to the highest bidder. She was addicted to having sexual encounters with rich strangers, allowing them to act out any and all fantasies with her and getting paid big for it.
Sexy, dark and twisted.
The fucked up part of all that was according to the movie, she was married to a loving and caring man that truly believed she would never cheat on him. Just when you think that all that's going to happen is that her husband finds out about her infidelities the plot thickens. Apparently, one of her clients fell in love with her, found out about her 'day' life, started stalking her until he finally met her husband and killed him.
YES I GAVE AWAY THE ENDING OF THE MOVIE IF YOU DIDN'T SEE IT!!
Don't let that stop you from checking it out though...it's a great movie! My dirty mind approved of all of it's scandalous 'n sexually tasty details....I tell you what....I'll give you one last detail of the movie that'll definitely make you want to check it out!
One of her favorite clients went by the name of Sam....I suggest you checkout the movie & find out why!
Checkout all of my blogs on my site, FREE to read but if you love 1 donate $1! Checkout, subscribe, click like, comment & join the notification gang on my YouTube channel! Thanks in advance!
movie review