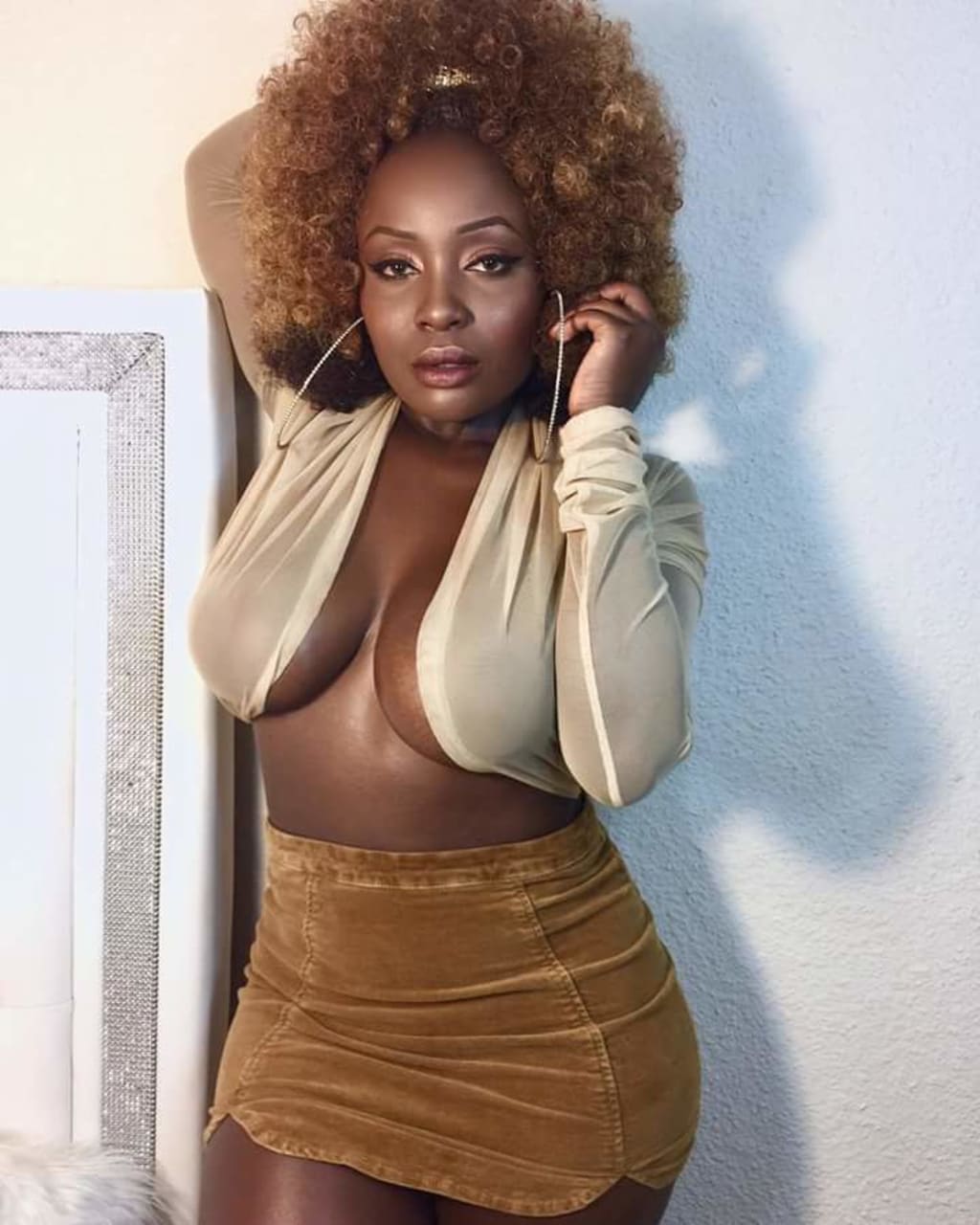 "With respects to keeping it 100 with my girl Kai and her blogs (which I absolutely love, you go girl!) I'm going to talk about/let her write about a moment in my life when I was willing to sell pussy to make some money. Thank goodness for me and my sanity that it was a short stint, very few of what you would call 'juicy' moments and the details of that stint will only be discussed in this blog, because Kai promised not to use my name in it. I never took to that life, but I'm willing to talk about it anonymously...for now...if I ever again repeat this story verbally, it'll have to be with someone I love and trust...someone that won't look at me like a dirty rag once they hear about it. Here it goes...
Coming from a job interview on the bus, out of the corner of my eye, the lights of a sign flashed as it turned on. The neon sign said 'Platinum Pleasures' and in the window, I saw another sign that said 'Grand Opening: Hiring Girls Now!' I got off the bus at the next stop and headed towards Platinum Pleasures all while saying to myself, 'I'm pretty and I've got a good looking body, why not see how much I can make?" The woman running the interviews called herself Karen or Big K for short; she took one look at me and said come back later about 11 PM with your outfits. I had none, but I didn't tell her that. I just went home and pulled out the shortest & tightest outfit I had...a velvet mini skirt and a spandex shirt that barely held up my ample breasts...no panties. I also got out a lace see thru dress that I felt would work once I got to the pole. My first night at Platinum Pleasures was like a whole new world. Men pawed, grabbed and fondled me from every which way and it was hard to get used to. I believed that a lot of them saw how green I was, because some would want to put their hands all over me without reaching into their pockets; I got hip to that quick and stopped it. What amazed me was watching the other girls work/do what it took to get paid. For example, as I was giving a guy a lap dance, one of the girls walked up to us and took him away from me with the line 'I know you're not giving that bitch my money, right baby?' I told myself I would get her back for that, but still, I liked how she pulled that off though. Another girl had all the guys around her, because she turned her pussy into a beer gusher! Yes! I witnessed a woman pour a whole Heineken into her pussy, held it, then squirted it out like a water fall, and the guys throwing money on her loved every minute of it.
I danced, gyrated and dry humped as many men as possible that first night at Platinum Pleasures; I was there till about 4 AM and my total take-home money was $250.00. For whatever reason, I thought that was a good amount, went home, got some rest, and came right back the next night. This time around was different, because all the men I danced on that night were offering me money to fuck me. At first, I didn't want to...then I had to ask myself...what difference did it make?! My first trick gave me $40.00 to play with my pussy while I jerked him off. A few pulls on his mini wiener while he played in my rain forest had him cumming within seconds, but before I could wash my hands, two dudes offered me $100.00 to suck them off in the VIP room. I told them I needed $150.00, they paid and off we were to the VIP room. Fifteen minutes later, I was washing baby batter off my face and fixing my make up to go back on the floor. I fucked and sucked a couple of guys that night and this time around my take home money totaled $750...I was happy I made more money, but I couldn't help but feel dirty, as to how I made it. As I was leaving the club, I got an offer from a trick to let him fuck me in the ass for $300. I've never let a man do that to me, nor did I want to...but the thought of coming home with over a thousand dollars made me accept. His dick was huge in girth and circumference. He fucked my ass so raw I thought I was bleeding when he was done, but I wasn't. At that point, all I wanted to do was go home and soak in the tub, but before a taxi could come and get me, a trick offered me $600 to spend the night with him. I accepted. I went home with him and did exactly what he wanted me to do...pretend I was his for the night. He cooked for me, we cuddled and watched TV, he sucked my pussy dry, I let him wash me with his cum and I fucked him in every nook and cranny of his house; once we were done, he paid me and I left.
Once I was finally home, I reflected on the money I made and how I made it. Yes, I felt good having that amount of money, because I needed it at the time...how I made it is what will never be washed off my soul. I felt like a dildo that everyone used...a dildo that nobody washed or cared for...just an object for pleasure. I had to turn off my feelings, in order to be that object of pleasure, so that it wouldn't bother me. Problem was, when I turned my feelings back on, the very thing I was trying to get away from was right there waiting for me. I couldn't escape it. I knew I needed the money...but I couldn't continue to make it this way...it wasn't for me!"
I do have some interesting friends, don't I?! Make sure you check out all of my blogs on my website & if you like one/all of my blogs, send me a gift donation as low as $1!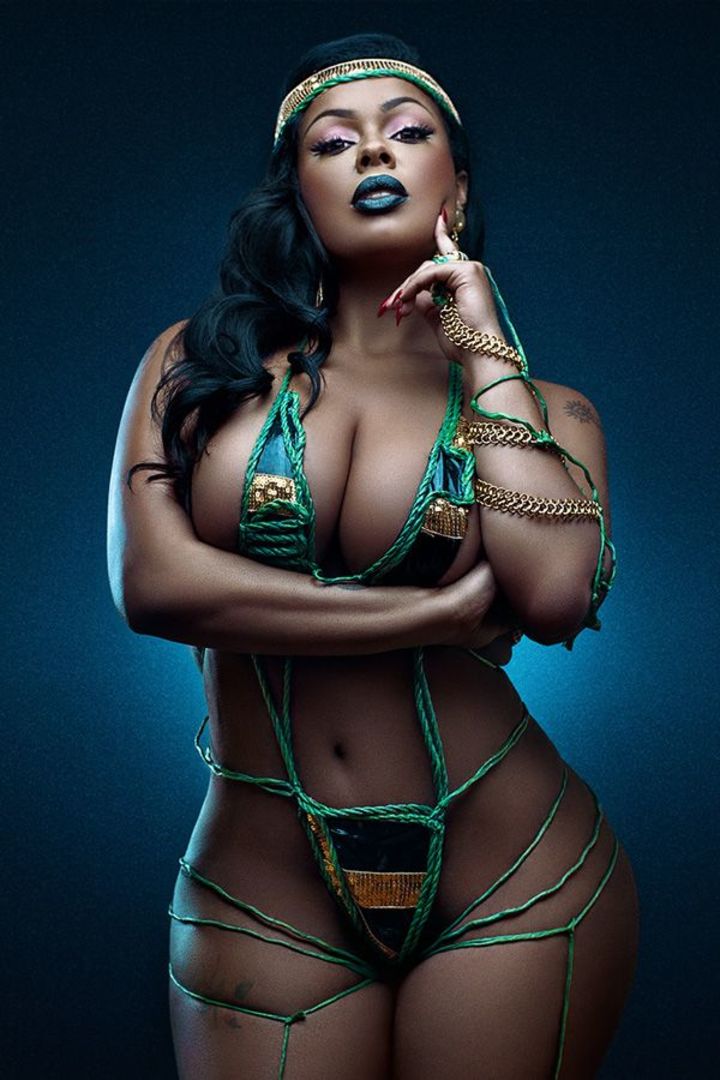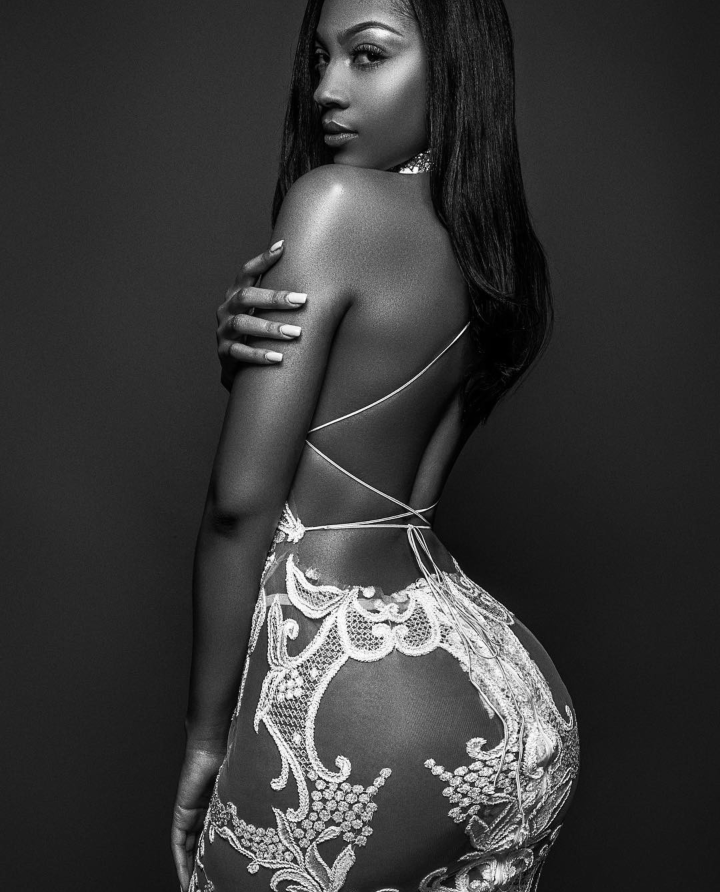 interview