A Single Girl's Guide to Sex Toys
What to Get When You Need to Get Off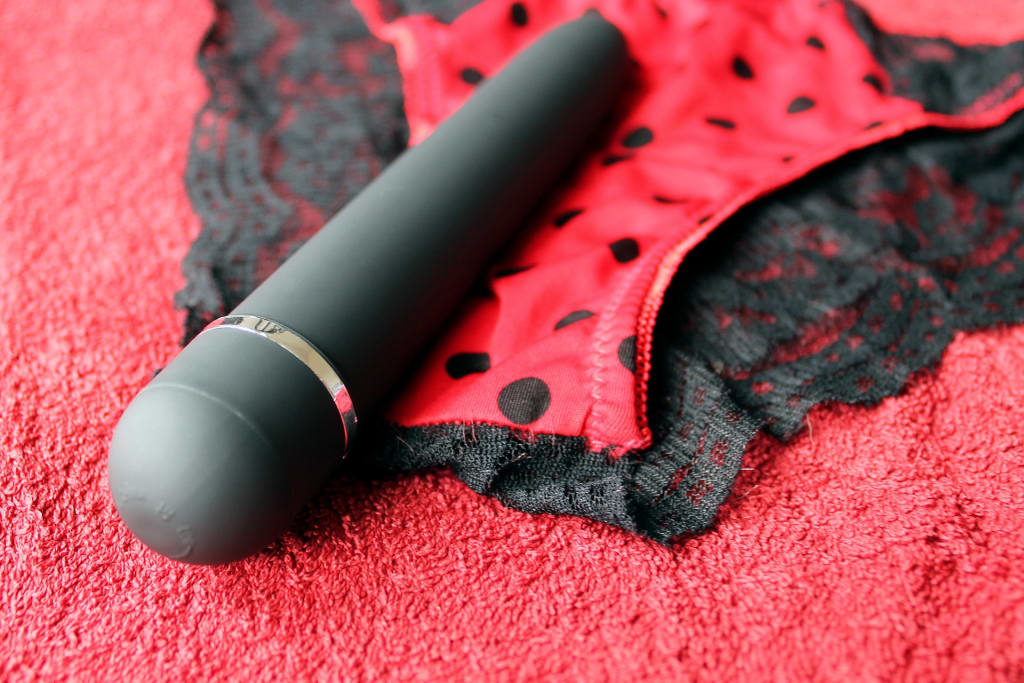 Are you finding yourself newly single? Or perhaps you have been single for a while and you're wondering what the buzz is about (mind the pun). If you're a newbie to sex toys, it can all seem a little bit daunting.
There is so much to learn, so many options available, and do people really have the confidence to march into those shops and actually buy things?
I get it.
Where should you begin?
My advice, visit an online store. Have a look at what they've got to offer.
Check the shipping information. These stores often deliver items in unmarked boxes. No indication to your neighbours or friends of the delights that await inside.
Start small. Order a cheap bullet vibrator first. It doesn't have to be fancy or expensive. Check the reviews—yes, reviews—and if it is decent enough, then give it a go.
Pamper yourself before you use it. Make yourself feel sexy. Do everything you would usually do before going on a date: shave your legs, do your hair, and put on your best underwear. Make an occasion out of it.
Draw your curtains, light your candles, even put on porn if that turns you on. To achieve an orgasm, women often have to also involve their minds too.
Take your new toy to bed and enjoy yourself. Do you enjoy it when it stimulates your clit? Would you prefer penetration?
Don't just play with your new toy once, do it several times. Really get to know yourself.
I hate too much stimulation on my clit. So, the bullets aren't enjoyable for me.
If you are still not satisfied, check out the vibrating dildos. Penetration and vibration is often a winning combination. Again, you don't have to buy the most expensive one available.
When your purchase arrives, repeat the process again and take it up to bed. Does that feel better? Did you find your orgasm?
Were the vibrations strong enough? Were they too strong?
If they weren't strong enough, try your dildo with the bullet vibrator you bought earlier. If they were too strong, try turning the settings down or leaving them off altogether if you felt they were distracting.
If you haven't found the perfect combination yet, keep trying.
Can you find your orgasm without toys? If you have never found your orgasm at all alone, think about how you've orgasmed with a partner. What were they doing that felt so good? Where was the pressure? What tipped you over the edge?
If you have never orgasmed, don't be disheartened. You aren't the first woman to struggle to find their big O. We recommend plenty of time exploring, but also, try checking out a site like "OMGyes" with lots of educational information. This site shows you different methods of finding release. Different women take you through the ways in which they find the best pleasure.
Being single is often seen as an in-between time, in between partners or soul mates. Many women jump straight into the hunt to finding their next partner, but if you spend time now learning your body and enjoying what it has to offer, you know what you want in future. Whether you find that next partner or choose to stay single, you know you can provide your body with everything it needs.
Something also has to be said for women knowing what turns them on and gets them off. Why put up with shitty sex when you know the secret to a really great orgasm? Teach your future partners what you like and they can give it to you, every time.