A Merry Band of Thirteen Men
The Universe is a woman.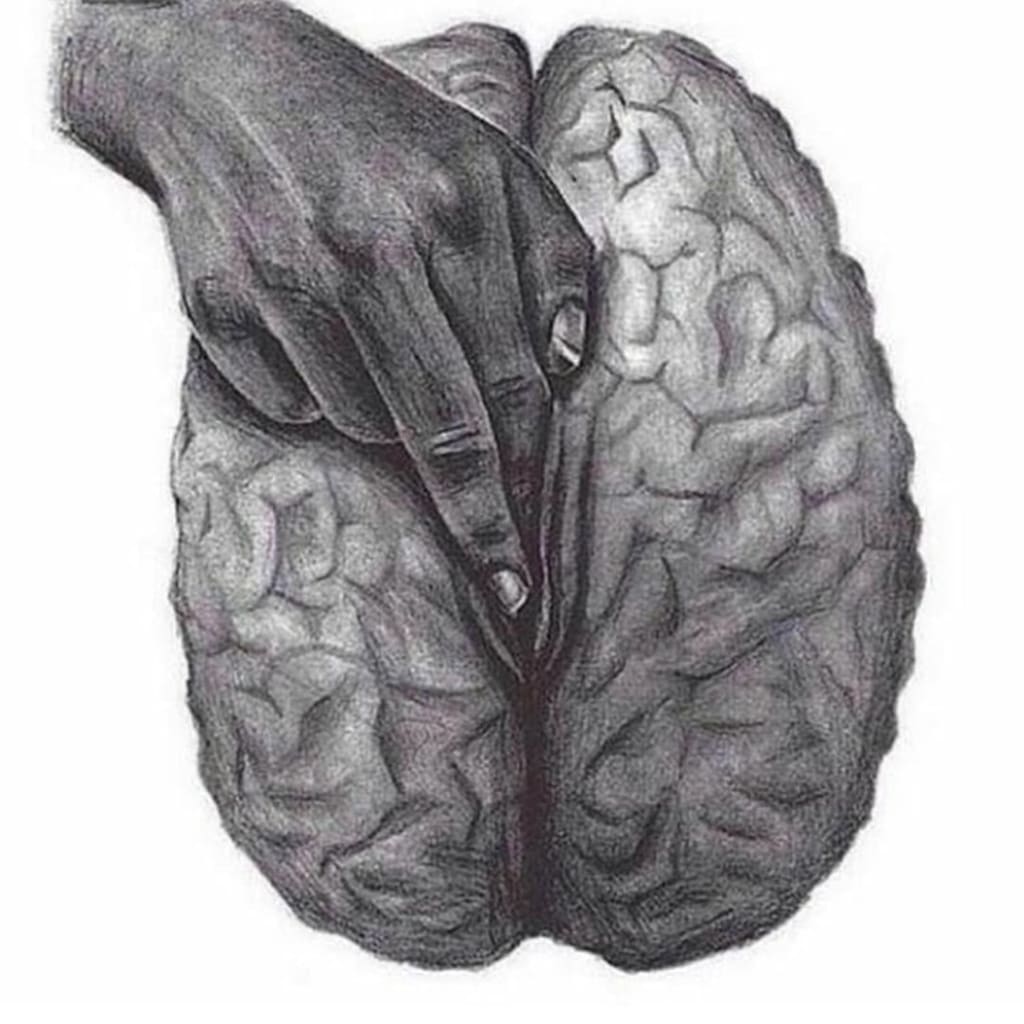 "I had a conversation with the Universe," He said to me, underneath the voices of many on the crowded bar patio, twinkling with lights and lit beer signs. My friend and I had stopped in that night after work. I wanted no more than one drink. The weekends rarely leave room to think in this place, but something inside of me said to wait, and so we ended up in a conversation with two easy-going men. They were visiting our mountain town for a reunion with a group of their friends. They had come to the bar to get away, get a drink, and instead we sat around the table outside chain-smoking and having a good time, until their friend showed up to take them back to the guys.
I think it was mutual when he arrived, the catching of each other's eyes, diving deep inside: It made him pull up a chair and stay awhile. He told me he was having a psychedelic experience with mushrooms that night and it had really expanded his mind. "I had a conversation with the universe," he admitted, "and she is a woman."
It felt as though he brought home my soul and fed it courage and made me whole, seeing into my eyes and raising my vibe. I don't think I will ever forget that man, that person so strong willed and inspired. We danced and played and ran away, locking ourselves alone in the bedroom. Clothes were thrown, bed sheets undone, and further toward, forgetting to close the shower door, the bathroom became wet and sopping. Passion fogged the mirrors and begged for more, not stopping. Blood pumping hard, our hearts were sore, our chests, up and down, were throbbing.
Faces red, damp from sweat, and out of bed, we opened a bottle of champagne, went out to join the party. I had no idea I had intervened on the reunion of so many men until we came down the stairs and nearly thirteen I counted. Them too I will never forget, witnessing a brotherhood's threads, their teasing and tossing lighthearted jests. "Why don't you put a shirt on, man?"
My company mused, "Why don't you take your shirt off?"
"I'll throw my shirt in the fire," came back.
Where upon my new friend claims that he would torch his shirt. In the heat, so to speak, I grabbed his shirt for him and followed through with no moment of weakness. The flames roared high with the fabric alive, like magic into these men's hearts. It took not much time to lead to everyone of them shirtless in the circle, too, so, I, brave and intoxicated, took my shirt off with them, and took part. Liberated and free, comfortable to sit like the men, and even if they couldn't manage to turn their heads, inside I roared, I am WOman.
Hours passed, half naked yet covered by the sense of acceptance. Participating in conversations, listening to debates, and discussions lasting long and intense between these friends, talking about real thoughts, ideas, and their plans. My mind properly stimulated; humorous it only took 13 men. The moon began to set and by night's end, one by one, body by body, straggling inside to sleep, the camp dwindled, no company left to keep. As I drove away from this merry band, part of my spirit stayed behind with them, and with me came the reverie of their synchronicity, a connection between them that was truly divine. This memory is forever mine, part of my life touched by this tribe; something that I had to write.