6 Tips for Improving Your Sex Life in 2021
We all want to have better sex and more of it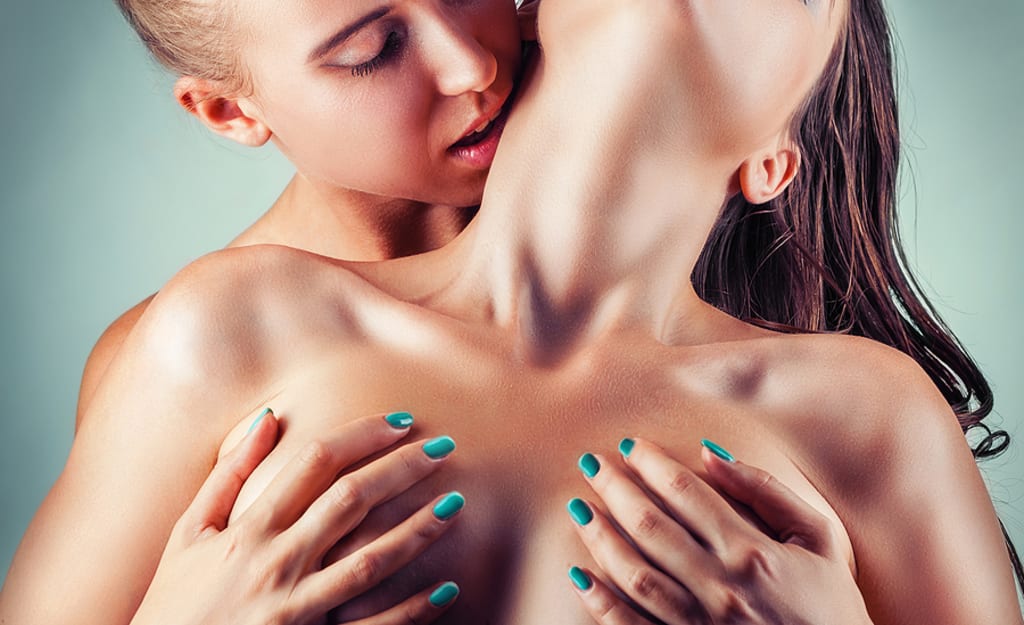 Most sexually active people want the same things when it comes to their sex lives, and it's unlikely you're an exception. You want to have better sex and more of it. Whether you're flying solo or connecting with a partner, you want sex to feel as good, satisfying, and fulfilling as possible, as well.
There's no time like the beginning of a new year to revisit the things we'd like to improve in our lives, especially after a year like 2020, and your sex life is as good a place to start as any. Here are some tips on where to get started.
1. Make your relationship a priority.
When you're busy, it's all too easy to let other things take your attention away from your relationship, especially when you're talking about the office or the kids. But it's important to remember who makes you tea when you're sick and will be with you over the long haul. It's great to love your kids or be passionate about your work, but your relationship should always come first.
See to it that you're spending some quality time together each day. Check in with one another throughout the day, even if you're busy. Always consider your partner when making major life decisions. When you put your relationship first, everything else has a way of falling into place.
2. Make exercise a regular thing.
If you've been looking for a sign that 2021 is the year to get back on the ball with your workout program, feel free to consider this it. Finally making exercise a regular part of your routine won't just make your doctor happy. It'll improve your sex life, as well.
Exercise helps you improve stamina, strength, flexibility, and circulation – all things that help you be the bedroom dynamo you want to be. It increases your body's production of sex hormones, helping with libido. The fact that your body image will also improve hardly hurts, either.
3. Mind what you put in your body.
Your grandmother and mother were right, you know – you are what you eat. Plus, regular exercise and balanced eating go hand in hand, so it's well worth your while to embrace both. Your libido will benefit, as will your energy levels.
There's nothing wrong with enjoying the occasional cheeseburger or slice of cake, but aim for healthy options the majority of the time. Eat plenty of fresh produce, lean proteins, and whole grains. Drink water like it's your job, but go easy on alcohol and caffeine. It won't be long before you notice a big difference.
4. Try new things more often.
And not just in the bedroom, either. Doing new things, especially with your partner, helps wake up your mind and keep it stimulated, so pick out a couple of activities to explore together in 2021. Check out a new part of the city where you live. Learn to cook a new type of cuisine and prepare a meal together. Go clothes shopping together and upgrade your personal style. You'll not only have fun but spend some valuable bonding time together.
When you're ready, take that creative spirit into the bedroom with you. Put your heads together and talk about your fantasies or suggest some new things to try. Experiment with new positions, erotica, toys, music, and anything else that strikes your fancy. You don't necessarily need to make significant, sweeping changes to keep sex fun, fresh, and exciting.
5. Make lube a regular part of your routine.
If lube is something you either never use or only reach for when it's absolutely necessary, you've been missing out. Even a few drops can make a huge difference in how sex feels, so don't be shy about keeping a bottle within easy reach and reaching for it often.
Don't be afraid to experiment with different kinds of lube, as well. There are lubes out there that are scented or flavored. Some are designed to warm or cool on contact, while others are extra-thick and pillowy to enhance anal play. Just make sure that your lube pick is safe for any condoms or toys you'll be using, and you're golden!
6. Schedule more solo sessions.
Masturbation is more than just a way to scratch that familiar itch when you don't have a partner handy. It's also a great way to stay connected to your body, explore new sensations, and make discoveries that can enhance your intimate time with someone else.
Treat yourself to a new sex toy, like the Delola from FemmeFunn, capable of stimulating you in an exciting new way. Use erotica or porn to learn more about what turns you on. Take what you learn about yourself and your body into the bedroom with a partner to make sex more satisfying for both of you. You'll be glad you did!