5 Simple Seduction Approaches Anyone Can Master
Sex is important, and with good reason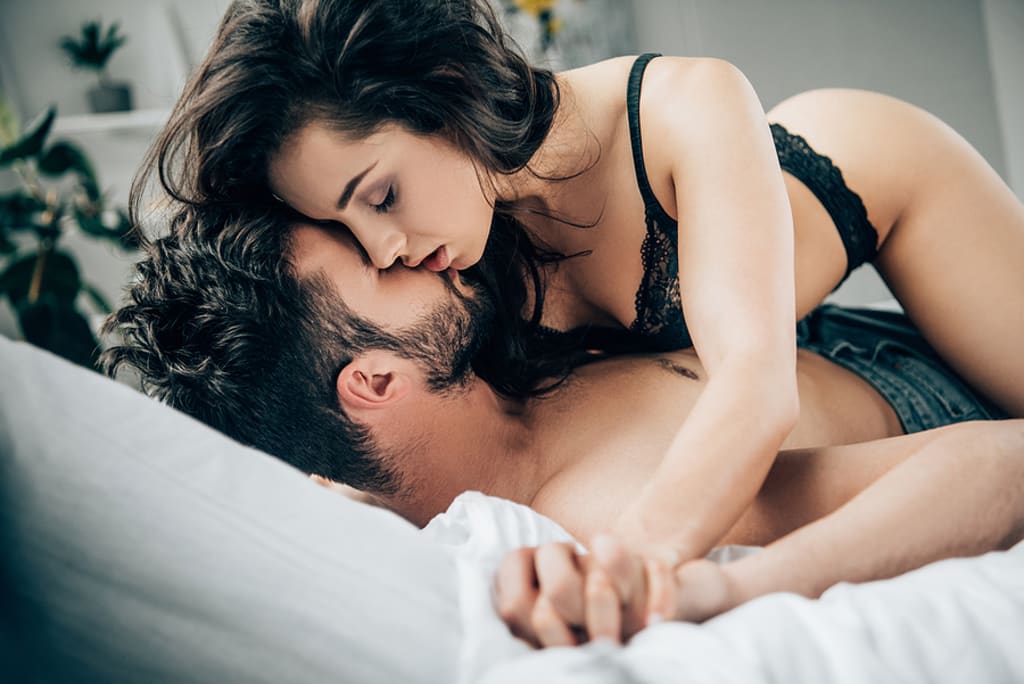 If you're like most people, sex is important to you, and with good reason. Sex is an essential part of how you stay connected to a partner and keep your relationship healthy. How your sex life is going can have a considerable effect on your self-esteem and sense of self-confidence, as well, so it makes sense to want to keep yours as satisfying as possible.
Knowing you've got it in the bag when it comes to being seductive can be a massive part of that. Desirable people not only own their sexuality, but they know how to use it to keep their relationships and sexual connections exciting, even if they've been with someone a long time. Take a page out of their book by taking a few techniques like the following for a spin.
1. Leverage the element of surprise.
There's nothing like a nice, sexy surprise – especially when you've been with someone a while. Keeping your partner on their toes in all the right ways is one of the keys to maintaining an exciting, active sex life, so a little thinking outside the box goes a really long way.
The next time you're home from work before your partner or have an unexpected afternoon off while they're out of the house, make the most of it. Have a romantic bubble bath for two and a couple of glasses of wine ready to go when they walk in the door. Greet them wearing absolutely nothing or all dressed up in some seductive boudoir attire. Think about what you know they'd like and be creative.
2. Initiate sex spontaneously.
Great sex isn't just about what you do and how you perform once you get to the main event. How you get the ball rolling in the first place can count for a lot, but most couples aren't terribly creative in this arena – especially if they're married or have otherwise been together a long time.
If you're like most, the last couple of times you initiated sex, it was probably at the end of the day when the two of you were already in bed getting ready to go to sleep. Try doing it some time (or someplace) completely unexpected next time. Start something first thing in the morning, in the kitchen, or in the car. If you're feeling adventurous and spot an opportunity, you can even try it in public.
3. Make technology work for you.
If you're on the shyer side or aren't quite sure where to start when it comes to seduction, know that technology is your friend. A red-hot sexting session can be as effective a way as any to get under a partner's skin and build anticipation for an in-person encounter later on. Plus, communicating over text gives you a little extra time to think about what you want to say and where you want to take things next.
Get your partner all hot and bothered throughout a workday with a series of naughty texts ranging from innocently flirty to downright explicit. Throw in a few sexy selfies for good measure if you're in the mood. Don't be afraid to get creative with props like toys, lingerie, or whatever else strikes your fancy.
4. Plan a pocket of time away from it all.
There's just something magical about time spent away from home that's very good for a relationship. It's a chance to truly get away from all the noise of everyday life that usually gets in the way of love, romance, and smoking hot sex. It's also something that brings out the inner seduction expert in just about anyone.
Kick your seduction game up a notch or three by taking the initiative and planning a little getaway for you and your partner. Pack some lingerie, shop for a couple of new sex toys, and prepare to have the time of your life. Keep in mind that a vacation doesn't have to be elaborate or expensive to do the job. An overnight stay at a choice local AirBnB can be just as incredible.
5. Flip the script as far as who's in charge.
Who's usually the dominant one in your relationship? Whether or not it's you, turning the tables for the night can be incredibly seductive. If you're usually the submissive one, pick a night to tell your partner you're taking the reins for the evening and having your way with them. If you're typically the one in control, tell your partner you want to be their sex slave for the night. Then sit back and enjoy what happens.
Seduction doesn't have to be complicated or over the top to be sexy and useful. It's all about creative thinking and a little bit of extra effort when it counts for the most. When it's done right, it's a lot of fun, so go with the flow and don't take things too seriously.