24 Hours After OnlyFans Went to Hell, There's a New Star On the Horizon
No, literally. It's called myystar.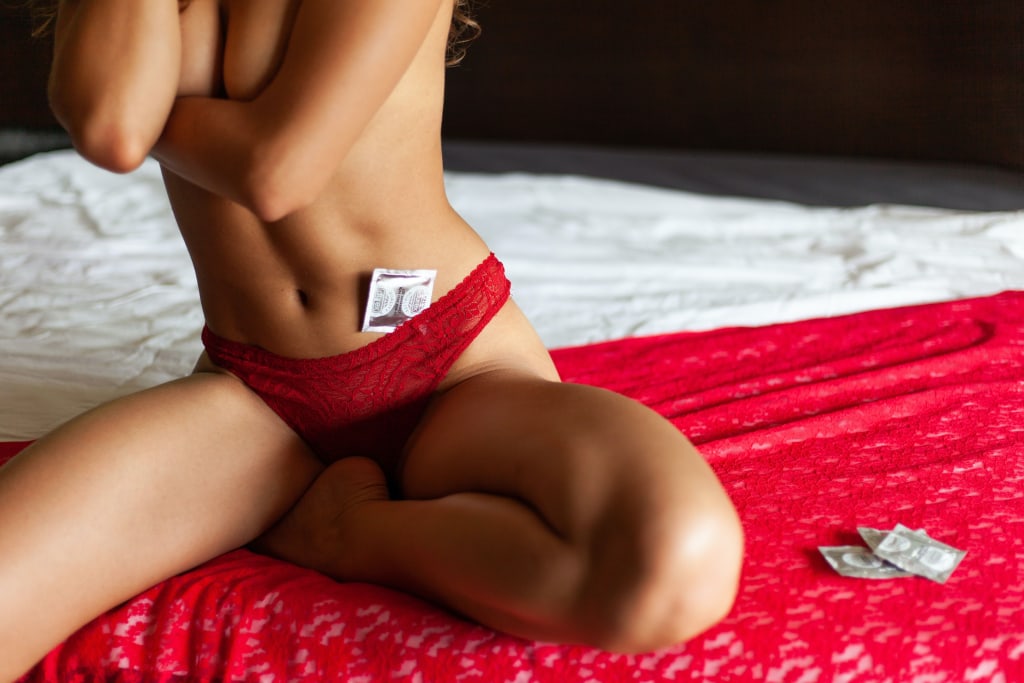 Photo by Dainis Graveris on Unsplash
You heard that right. After the "big" news that seems to get everybody going or… well, not anymore, a new service that explicitly allows sexual content from sex workers and celebs alike rises from the ashes. And it has a prominent face on the cover.
What happened with OnlyFans
Unless you live under a rock, you've probably heard the news that OnlyFans from October 2021 on will no longer allow sexually explicit content on their platform. Yeah, I know, what else is there?
OnlyFans has been a huge success among sex workers as well as celebrities like Bella Thorne, Cardi B, or Tyga. But "in order to ensure the long-term sustainability", the company said, they must evolve their guidelines.
By that they mean, creators will still be able to somehow upload nude images and videos, but only in alignment with their new guidelines which haven't been finalized yet. I don't get it either.
Someone's loss is another one's gain
Not surprisingly, a mere 24 hours after this statement, a new subscription service that explicitly caters to sex workers and celebs that like to dabble with it opens its doors to applicants.
Want to guess who's responsible for this new service called myystar?
It's none other than Tyga. The rapper and music producer had been a hot story on OnlyFans for a while. But right after OnlyFans' statement, he deleted his account to create his own thing.
When and how
Not so coincidently, myystar is set to publicly open its gates in October and will only take a 10% cut of the creators' earnings. This is half of what OnlyFans takes.
In addition to subscription-based content like on OnlyFans, myystar will allow its stars to create, market, and sell NFTs (via Ethereum). Quite progressive, right?!
For now, creators can apply to myystar on their website. Given that Tyga himself has, in his own words, made "several millions" on OnlyFans with his $20 per month subscription, launching his own service after deleting all content from OnlyFans will surely lead to the quick growth of this competitor platform.
But wait… Tyga will not only market sexual stuff on myystar. No, no. Myystar will also be home to the work of comedians, podcasters, musicians, and even athletes. So, he's basically trying to combine OnlyFans, YouTube, and Spotify into one sexy subscription service.
What's the deal
From a business perspective, Tyga's plans with myystar are rock solid. OnlyFans has grown to an astounding 130 million users since its inception in late 2016. Reportedly, more than 2 million creators crossed earnings of 5 million dollars in that time span.
Tyga - who ranked in the top 5 of OnlyFans creators - has been responsible for a major chunk of this money. He even has his own OnlyFans talent agency. Of course, he will bring over these talents to myystar together with as many high-profile names as he can attract or poach from OnlyFans.
Because of this, I suspect myystar to hit the market running. I can't imagine OnlyFans keeping up with that. A platform that has - most obvious to everybody's eye - been a porn-based platform its entire life, won't survive without porn.
I'd like to quote Dr. Perry Cox from Scrubs here:
If we took porn off the internet, there would only be one website left and it'd be called: Bring back the porn.
What's your take on this? Do you have one (take not OnlyFans account)?
It would mean the world to me if you became part of my writing family.
Read more: