15 Red Hot Amazon Sex Toys to Add to Your Collection Pronto
You can buy almost anything on Amazon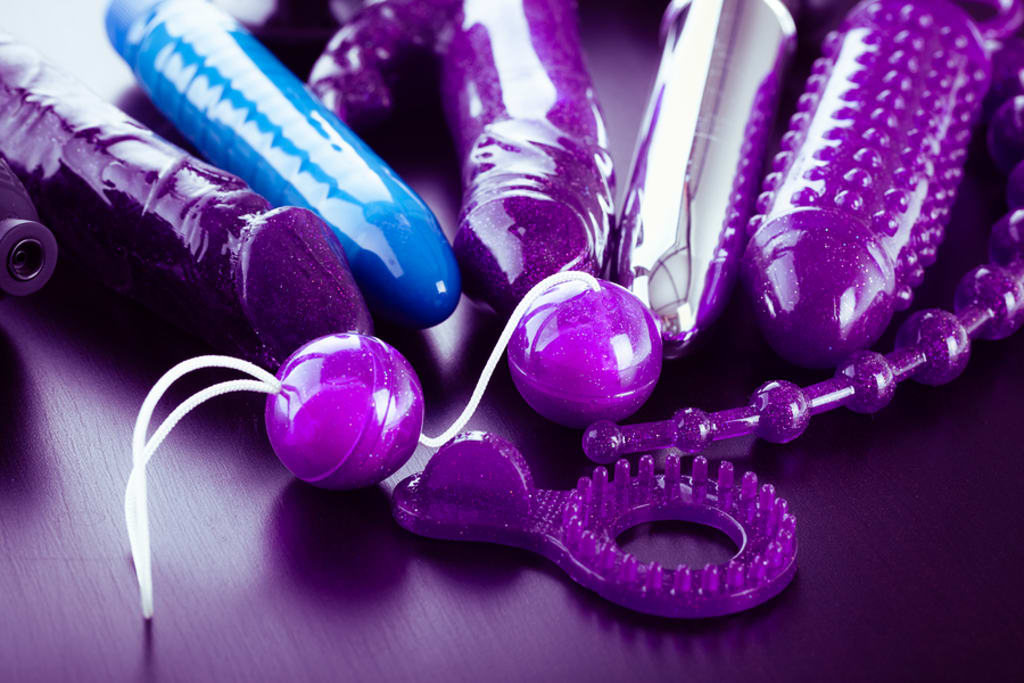 These days, it seems as if you can buy just about anything on Amazon, and you wouldn't be too far wrong. Don't make the mistake of thinking the amazing level of convenience Amazon brings to the table stops at everyday staples like groceries, clothing, and books though. Amazon has become an increasingly terrific place to shop for sex toys and adult pleasure products as well.
The following are just a few incredible options that are absolutely flying off of Amazon's virtual shelves. Whether you're in the market for a new go-to vibrator, a harness that fits seamlessly into your life, or something else entirely, there's something here to please everyone. Just order your favorites sooner rather than later before they're gone!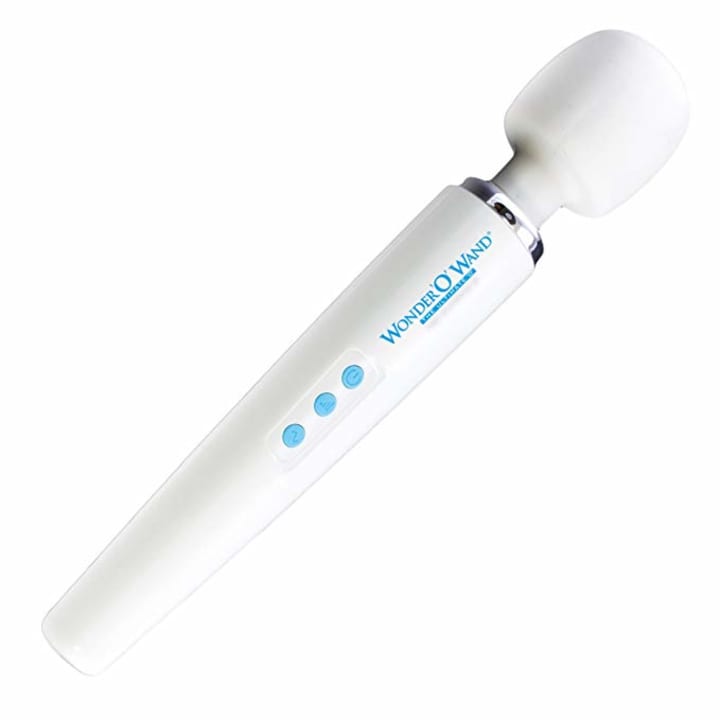 Every toy collection needs at least one wand massager as part of the mix, and this one is particular one is widely considered one of the best on the market. A powerful motor, a silky-smooth silicone head that moves with you as you play, four vibration patterns, and four speeds combine to deliver some serious pleasure. It does excellent double duty as a muscle massager as well, so it makes a great first vibrator for couples and those who are new to toys.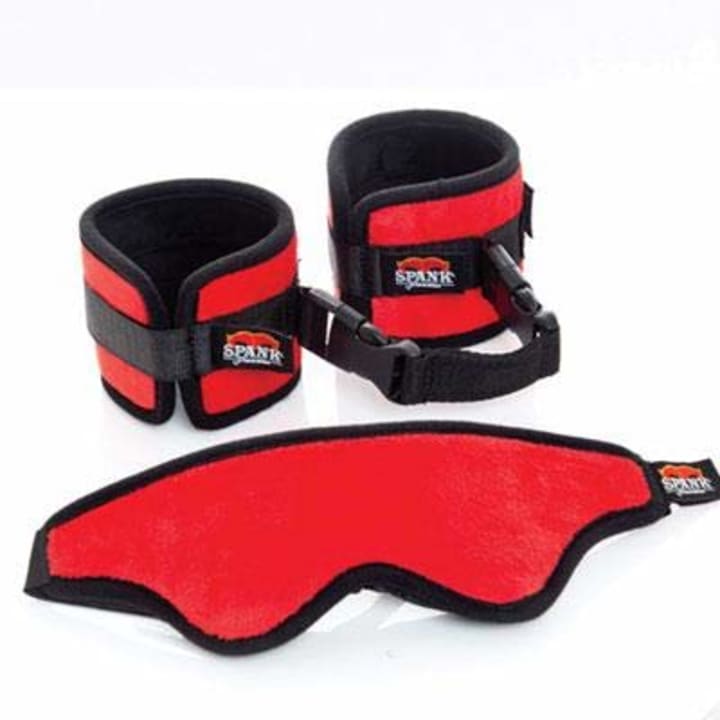 Who says bondage restraints need to be hard, unforgiving, and uncomfortable in order to deliver a quality pleasure experience? This luxurious red plush cuff set is fully padded and soft as can be, so it's comfortable enough to see you through even marathon love sessions. User-friendly click-buckle attachments, full adjustability, and superior durability make it a great fit even for first-timers.
If you've been looking for a dildo that's as sleek and elegant looking as it is pleasurable to use, then look no further than the almighty Thor from Black Rhino. At nine inches long and five inches around, the Thor is more than capable of filling you up to capacity. It's also lovingly sculpted from sexy, body-safe, black PVC to include plenty of detail, so it looks every bit as good as it feels.
If you like to take your love sessions to the next level with a little harness play from time to time, you'll love how fun, sexy, and easy this sleek leather harness makes things. A minimalist unisex design is comfortable for any wearer and won't get in your way when you're really in the zone. A strong, but versatile O-ring easily accommodates a wide variety of your favorite dildos, dongs, and probes.
If you or your partner loves the extra oomph a little ball play adds to the mix, the right ball bag is a game changer. This simple but effective silicone option from Husky Built is a great way to enjoy a little extra swing and tug on a hands-free basis. It's hygienic, sexy, user-friendly, and waterproof as well, so it fits right into a wide variety of different play scenarios.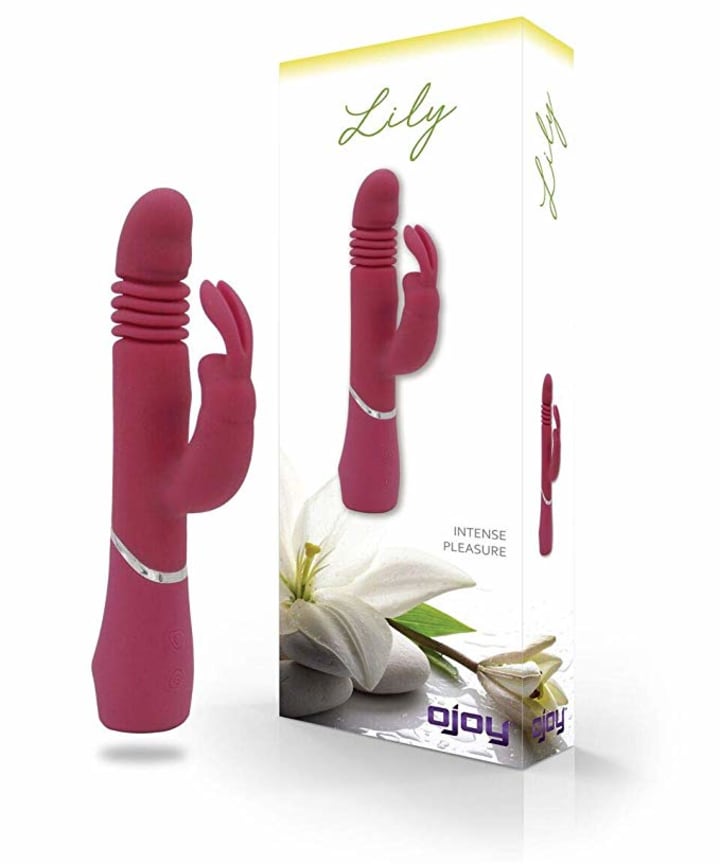 At this point, it's safe to say that nothing does it like a rabbit vibe when it comes to powerful blended orgasms. The amazing Lily from Ojoy elevates the concept of the rabbit to new levels thanks to buttery smooth silicone, a unique design, three toe-curling motors, and multiple vibration settings that cover speed, pulsing, and thrusting. In other words, if you've been in the market for a new rabbit, this one is it.
A truly great lifelike dildo is made or broken by its attention to detail, and this 14.5-inch monster from F1 will leave you wondering how its designers did it. Its sculpted design is made to please thanks to touches like a veiny shaft and a lifelike head. It also features F1's signature Sensa-Feel silicone, a material that's so lifelike, it won't be hard to close your eyes and imagine that you're getting down and dirty with the real thing. All that detail is hard to find in a truly colossal dildo, so snap this baby up while you can.
Great jelly toys that are body-safe and phthalate-free without sacrificing anything when it comes to use experience are hard to find, so this elegant anal probe from Jelly Pleasures is a must-try. A bulbed design, smooth tip, and gently flared base make it safe, simple, and oh so pleasurable to use. Plus, flexible jelly is the perfect fit for anal play regardless of your experience level. This one doubles perfectly as a vaginal probe in a pinch as well.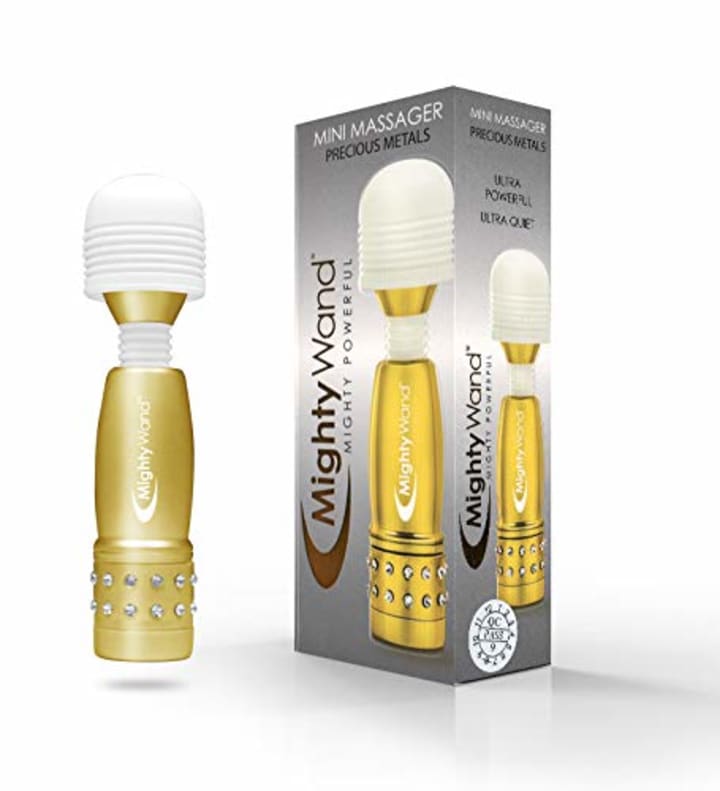 The Mighty Wand line is famous for putting out stylish, versatile wand massagers that are as fun to use as they are powerful. This new addition to their Mighty Wand Mini collection is a game changer for busy pleasure seekers who like their toys sleek. A soft, flexible silicone head perfectly transfers next-level, powerful vibrations with ease. Plus, it comes in a gorgeous bejeweled, gold case for dazzling good looks and is portable enough to take with you everywhere.
As any seasoned BDSM lover can tell you, not every flogger out there on the market is really up to the task of seeing you through serious play. This elegantly effective leather option from Spank Provocateur is a shining exception that deserves a spot in any kink lover's toy chest. Soft, flexible tassels and a formidable handle wrapped in real leather are perfect for any type of sensation play whether you're into tantalizing tickles or stinging swats. Superior construction ensures your flogger won't be ready for retirement long before its time.
If you've never tried an anal toy made of glass, then you're in for a treat when you add this beautifully designed plug to your collection. One end is a classically shaped, teardrop butt plug that can comfortably be worn during intercourse or any type of play. The other is a beaded probe capable of treating you to even more fun. Plus, like all tempered glass toys, this plug is smooth, body-safe, and deliciously firm.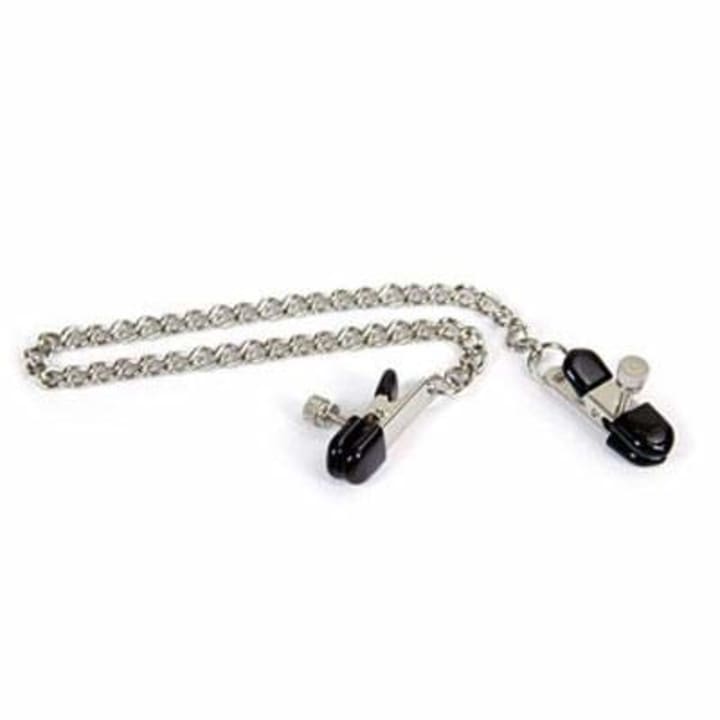 The right set of nipple clamps makes it easy to experiment with exciting new sensations in conjunction with all of your favorite types of play. This beautiful stainless steel set from Nipple Wear features user-friendly alligator-style clamps that can be finely adjusted to your exact liking. Rubber insulated tips keep your clamps perfectly in place. A beautiful stainless steel chain not only keeps your clamps connected, but adds extra weight and a touch of swing for even more stimulation.
Whether you're new to penis rings or have been swearing by them for a while now, the Octo Ring from JunkWear does what a lot of the other rings don't – strikes a perfect balance between stretchy and firm for a flawless wear experience. It hugs the wearer's shaft firmly but comfortably to keep erections hard and long-lasting. A special design also pushes the penis forward while applying a delicious degree of stretch to the balls for intense sensations and powerful orgasms every time.
If you love meaty, gorgeously sculpted dildos that are super versatile, you'll love the Velskin Austin. At seven inches long and five inches around, it's definitely capable of filling you up. Thoughtful, lifelike design details like a curved shaft and a pronounced head help the Austin activate all of your body's hidden sweet spots, while dual density Vel-Ultra silicone mimics the feeling of a real penis. The Austin is compatible with all of your favorite harnesses as well, so it's ideal for partnered kink play.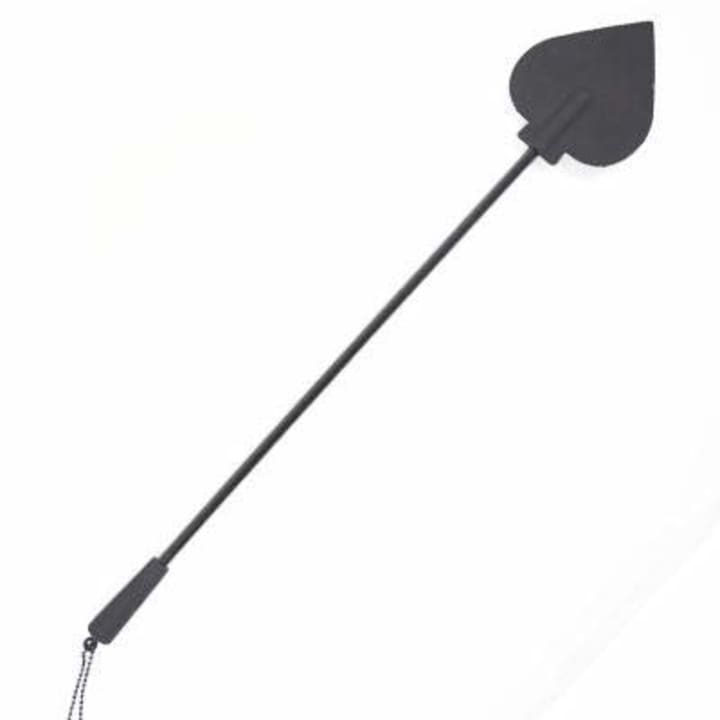 Do you or your partner absolutely love a good spanking from time to time? A silicone riding crop is a versatile, body-safe way to take the sensations you love to new levels, as well as experiment with different intensities. This spade-shaped option features a supple, flexible handle that makes it easy to control the intensity of each blow. A spade-shaped head is visually appealing and great for conveying sensation as well.
And these are just a few of the best toy options for sale on Amazon right now! Don't be afraid to let your fingers do the walking so you can connect with even more items that are just right for your collection.