11 Tumblr Alternatives That Still Allow Adult Content
Now that Tumblr's deleting adult content, content creators need to find Tumblr alternatives that can help them show their work.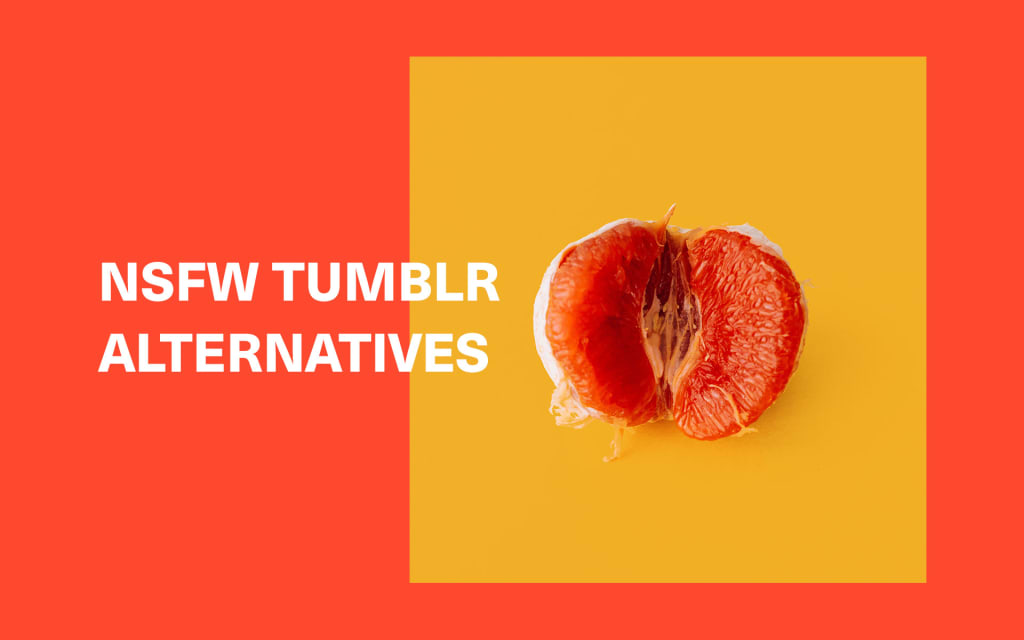 Recently, Tumblr has made an announcement that they will no longer allow adult content on the platform and that they will be deleting adult content by December 17, 2018. Though this may be great for family-friendly posters, the decision wreaked havoc on people who posted adult content on the site.
For many hardworking bloggers and creators, this decision means that all their content just went up in smoke—and so did their followers. This leaves many users worried about where they can post their X-rated content.
Thankfully, there are Tumblr alternatives on the net that still allow adult content and will be more than happy to accept it with open arms. Here are some of the better alternatives to Tumblr, and why they may work for bloggers like you.
WordPress is the blogging platform that needs no introduction. It's currently one of the largest websites in the world and has become the basis for many professional websites because it's so versatile.
Tons of skins that allow you to customize your blog, more widgets than any other platform, plus a laissez-faire attitude towards adult content make WordPress an amazing site for people who want to have their site become a major deal.
You can buy your own domain if you want to, and you also can incorporate add-ons that monetize your work. The only major issue with WordPress is that you may need to learn a little coding to fully unlock its potential.
If you're okay with a site that doesn't have the same community as social media platforms like Tumblr, this is a great choice.
Most people wouldn't consider Reddit to be one of the better Tumblr alternatives because it doesn't really allow you to blog. However, you really should consider using it in conjunction with another blogging platform if you want to delve into adult content.
While Reddit is not a site that really works as a publishing platform, it does allow you to access a community that would like the goods that you're posting. If you miss the social media aspect of Tumblr and want to advertise your X-rated site, Reddit's a good choice.
Blogger is another one of the better Tumblr alternatives and actually has a platform that's fairly similar to Tumblr. Like Tumblr, it acts as a blogging platform that has just a pinch of social media to it. Unlike Tumblr, it still allows adult content.
You can find communities geared towards your kink, your content, and your interests on Blogger. Most people consider Blogger to be the second best blogging platform on the net, and it actually could be considered the best if you are looking for a platform that's easy for "low-tech" people.
Are you looking for a porn site where you can drop your favorite Tumblr gifs? Perhaps you were just an avid Tumblr site fan who enjoyed all their adult content. Either way, you will need to find a site that allows you to see naughty pictures like Xhamster.
The site recently had a full redesign that makes searching for adult content easier than ever. If you just miss the naughty photos and videos, then Xhamster's gif section will be a warm welcome home.
Fetlife is one of the only Tumblr alternatives on this list to be almost entirely social media while also being completely and totally dedicated to sex. The platform is all about BDSM and sex-related communities, and pretty much acts like a Facebook for kink.
Obviously, posting X-rated gifs, stories, and rants is very welcome here. It's also a lot more social than Tumblr used to be, so if you missed interacting with fans, then you might want to check out Fetlife.
Pillowfort.io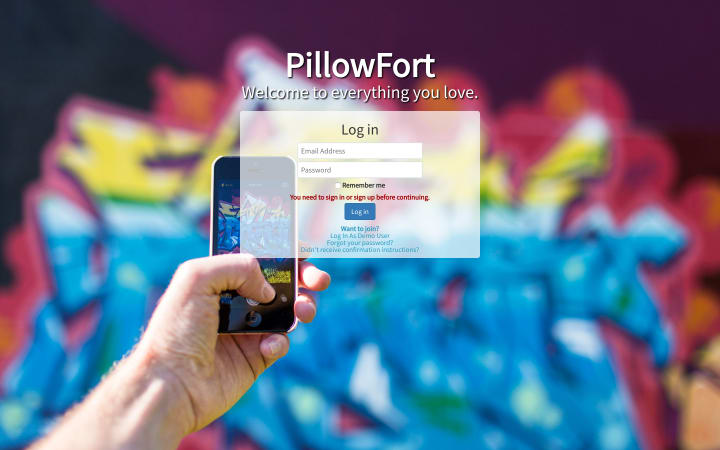 Pillowfort.io is a brand new social media site that is still getting its tweaks. It was released in September of 2018, and is meant to be a multimedia blogging platform for people who want to make the most of the net.
Currently, Pillowfort.io allows adult content as long as it's legal. This platform is still starting out, so not much can be said about the community or how effective it is at being a blogging platform.
A big problem some people may have with this app is that you need to pay $5 to join the beta testing platform. Even so, it's looking like people would rather pay the $5 and have their freedom of speech than deal with Tumblr.
Did you ever wish that social media was a little bit more private, or that social media companies would respect your privacy? That's the entire concept that sparked MeWe's creation.
This new social media platform promises to keep your information private and away from advertisers. It also allows you to control what you post, who sees your post, who you chat with, and more.
There is a sliding price scale if you want to host a lot of images, however from what we've seen, it's worth it. MeWe's freedom of speech and privacy-oriented promises a lot of awesome times ahead.
Yes, this site somehow is still alive.
Newgrounds was considered to be one of the edgiest websites of the early 2000s, and became famous for its X-rated content. If you were a teen in this era, then you probably spent hours on this site. Unlike other sites of the time, Newgrounds never shied away from adult content.
Believe it or not, the owners of Newgrounds.com actually posted a status on Twitter reacting to the news of Tumblr's adult content change. What's even more surprising is that some creators are joining up!
Though it's not really much like Tumblr in terms of community, the fact is that people are signing up for a reason. It's still a place where you can post adult content, share it with others, and promote it without getting banned.
Sharesome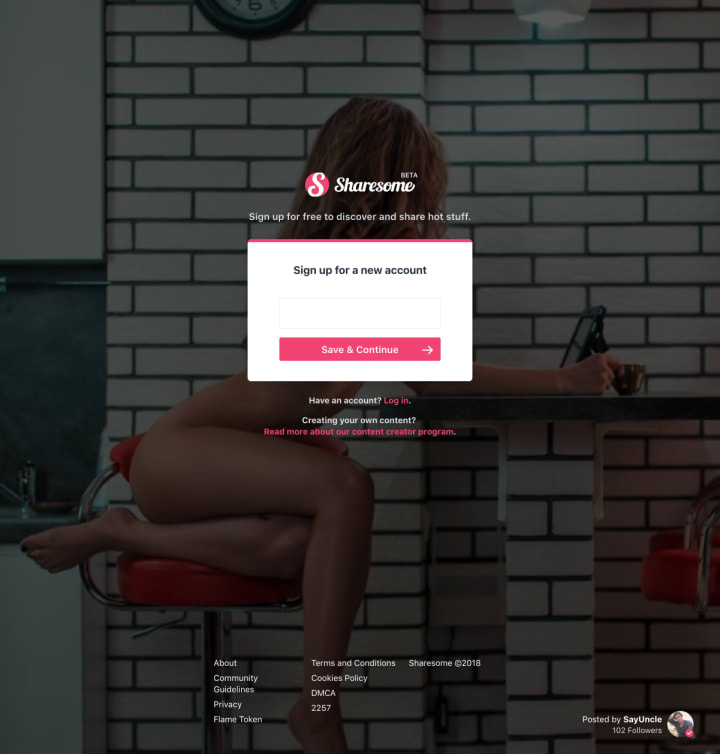 Tired of feeling censored by social media platforms? Sharesome is one of the newer social media platforms to allow the sharing and creation of adult content. Users can chat, search for content by topic, show off their goods, and also just give feedback on other creators.
If you loved the community aspect of Tumblr and wanted even more porn, then you probably will fall in love with Sharesome. This site also doubles as a camsite and money-making platform, so it's definitely porn star friendly.
To use this platform, you do need to be verified. However, that's for the safety of the people involved in the adult industry.
Mastodon may be one of the geekiest Tumblr alternatives we've found, but that's exactly what makes it such a great choice. This is a decentralized, open source social network that can't be shut down by typical means.
In many ways, Mastodon acts like the older brother of Tumblr. It's more advanced, more adult-oriented, stronger, and just a little more protective of the old school internet.
What Tumblr users will love about Mastodon is that hate is not allowed on the site, but porn is. This helps combat the toxicity that tends to seep into social media from hate groups.
Another major difference with this platform is that you won't see advertising or get your information scraped through the site. That's because it's a site that offers ethical social networking.
This social media site is as old as they get, but has remained incredibly popular with content creators because it's geared towards helping them get their name out. Many Tumblr users who posted their art on the site are now returning to DeviantArt as their media hub of choice.
The perks of DeviantArt are pretty obvious: you get to post adult content, follow your favorite artists, get feedback, and possibly even buy prints. However, they are fairly strict with copyright so you might not be able to enjoy the gifs that Tumblr once gave you.
social media
About the author
Ossiana Tepfenhart is a writer based out of NJ. You can message her via Twitter on @bluntandwitty or via Instagram on @ossiana.makes.content. She's always looking for freelance work and collabs!
Reader insights
Be the first to share your insights about this piece.
Add your insights