"Well-Written" Vs. "Well-Developed": Is There A Difference?
Yes, but it doesn't mean they don't each have their own perks or can't work together.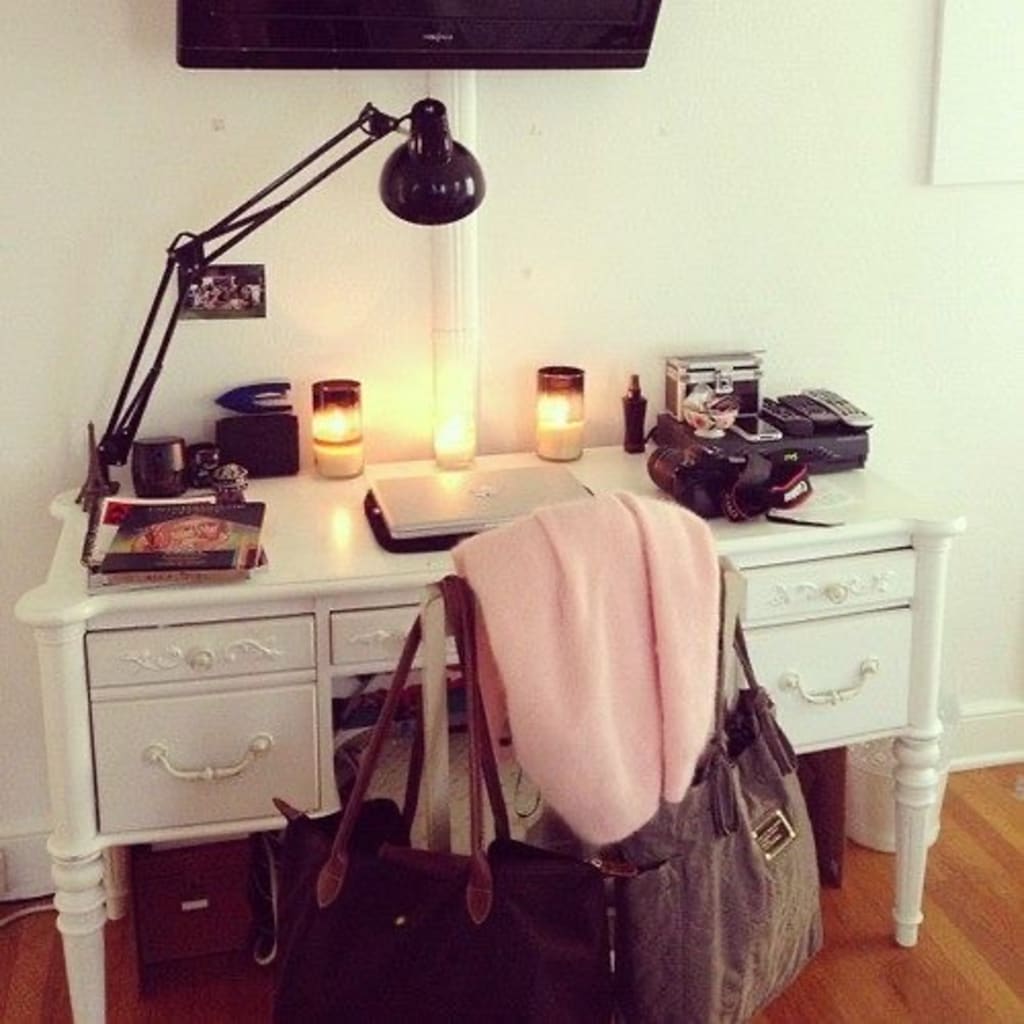 Image via Tumblr
Whenever we discuss fictional characters that have left a profound impact on us, we often describe them as "well-written" and "well-developed" interchangeably. While a character may be interesting to us, however, they don't necessarily change (much, if at all) as the story progresses. Similarly, a character could undergo quite the transition but might not have the most fascinating insights and backstory.
I'll admit that I'm guilty of misusing these terms as well; it's imperative that we, as writers and critics, all unlearn the habit to more accurately understand how myriad types of characterization could be applied in standalone and ongoing stories. Even though we're considering two phrases here, the purposes they connote inevitably lead to branching scenarios contingent upon particular needs of the author.
Let's look at "well-written" characters first. They tend to be thought-provoking allies or adversaries who reinforce a central theme(s) throughout the story that the author deems relevant or, perhaps, revelatory. They also often help make their world come alive by feeling believable through (a combination of) their fleshed out histories, experiences, dynamics with other characters, credentials, pursuits, and/or interests.
Well-written characters can be actionable but what they do doesn't necessarily indicate a change in their role(s) or goal(s) for plot progression. Instead, their actions are typically reflective of audience expectations -specifically, those that make sense for their character or logical steps to take given their circumstances, especially if they're meant to either help or hinder the main character(s). In other words, they are not usually the risk takers of the bunch.
That honour goes to our "well-developed" characters, whose plot integration follows through to sensibly fulfill story beats and shows clear stakes that affect them and/or the world around them.
When it comes time to determine the roles everyone will play in the plot, the author must decide how to characterize them depending on traits and issues that will be most relevant to their arcs. If there's a clear protagonist(s), they will likely be well-developed because we spend the most time observing their choices and attitudes toward conflict and/or risk.
While many side and even antagonistic characters act as mere devices, those that are intimately connected with the protagonist will often directly influence their development through challenge, support, or nuanced and unique interactions. Thus, these characters should be thoughtfully constructed to emphasize the point(s) of telling the story in the first place even if the journey or goal doesn't spark growth in them, at least to the same degree as the protagonist or in different ways.
Relationships and inner workings of a life or space are pivotal to character-driven narratives, so the characters themselves need to be tapped into deeply enough to stimulate meaningful conversations about the ideas they embody and our investment in them. Meanwhile, plot-driven narratives are concerned with how achieving objectives comes with certain lessons, consequences, and values through tension and adversary; in this case, developing relevant characters tends to be the more sensible option.
With that all being said, the extent to which a character is well-written or well-developed can be spectral and see the overlap of both attributes. It can, for instance, oscillate and be fluid in stories where the prominence of the character shifts to a supporting role or vice versa. It is possible, although challenging, for a character to be (more or less) balanced; such involved writing is typically reserved for ensemble casts, long form fiction, and ongoing series to justify slow-burn narratives.
Perhaps on a related note, inner lives and personalities definitely apply to both types of characters. It's easy to say that these are requirements for well-written characters only; however, well-developed characters have to convince us, as the audience, to care for whatever's at stake in the plot and they're most responsive to its needs, so some level of pathos or relatability would keep us engaged in it. It's nevertheless true that many protagonists, even if they are well-developed, don't inspire much intrigue in this regard hence why their banter or notable encounters with other characters endeavours to compensate for it.
Though a little probing certainly doesn't hurt during downtime and atmospheric moments. A common problem with plot-driven stories that are too fast-paced is that we don't always get a sense of why it all matters, not to mention the inconsistencies and informed personalities that crop up when holes aren't filled in that can render plot points confusing or unbelievable. On the other hand, overwriting and overusing characters can cause authors to lose sight of their purpose and become something unrecognisable to the audience.
Regardless of a character's contribution to storytelling, they are worthy of praise for bringing thoughtful food to the table, meaning we ought to set aside our literary biases and pride to see them for what they truly are.
Short Story
About the author
I'm just your average, everyday "story chimp" sharing writing-related advice and other random musings. Happy Reading!
Reader insights
Be the first to share your insights about this piece.
Add your insights