Translating Budabingbong
A language or sound that is foreign to the listener.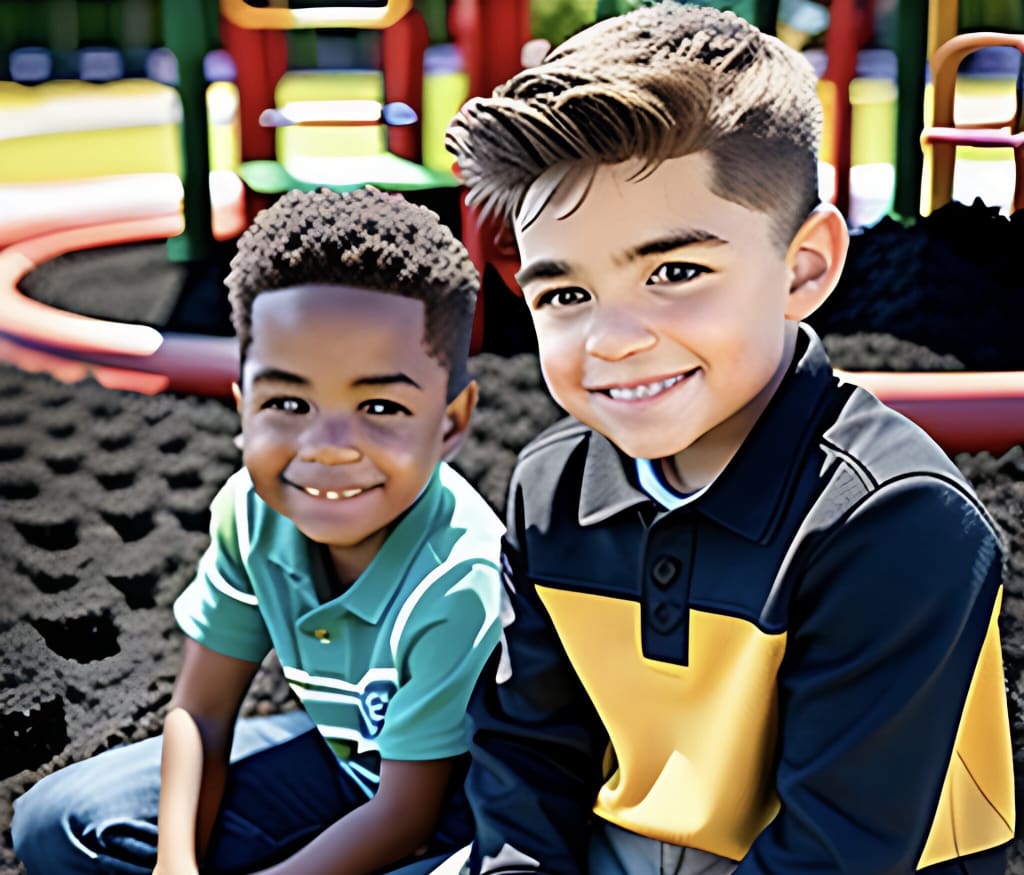 Gavin & Kyle
Kyle, my unruly third grader, says as an autistic child makes atypical, repetitive sounds at the neighborhood park,
"Mama, what's wrong with that kid? Why's he speakin' budabingbong?"
My puffy cheeks turn red as roses. I'm so embarrassed.
"Sweety, we don't poke fun at anyone for any reason in this family."
I really need to remind myself to watch what I say around my kid; he soaks up everything that he hears and repeats it.
I give my child the look, and he quickly apologizes to the little guy and tells him his name. The boy doesn't acknowledge his presence, so Kyle sits down to join him in organizing the mulch in piles based on their width.
This activity brought big smiles upon the boys' faces, and the other kid decides to introduce himself by drawing his name in the mulch. He spells Gaven as clear as Jamaican waters.
Certainly, it is the most wholesome moment I have ever witnessed as a parent.
Kyle begins to glow and reaches to shake hands with Gavin; he doesn't shake it, but he briefly makes eye contact and places his index finger in the palm of my son's hand, gently feeling the texture.
My child asks with excitement, "Gavin, wanna be friends?"
Gavin reaches behind where he hid his favorite pieces of mulch and pulls out one. He inspects it, and then he gives it to Kyle. Without uttering a word, they knew that was the beginning of a friendship.
About the Creator
Welcome to my imagination. ✨
I write all kinds of poems & stories. Thanks for stopping by! Some content is intended only for a mature audience. Viewer discretion advised.
Reader insights
Be the first to share your insights about this piece.
Add your insights