The very very best writing
Top stories as suggested by their creators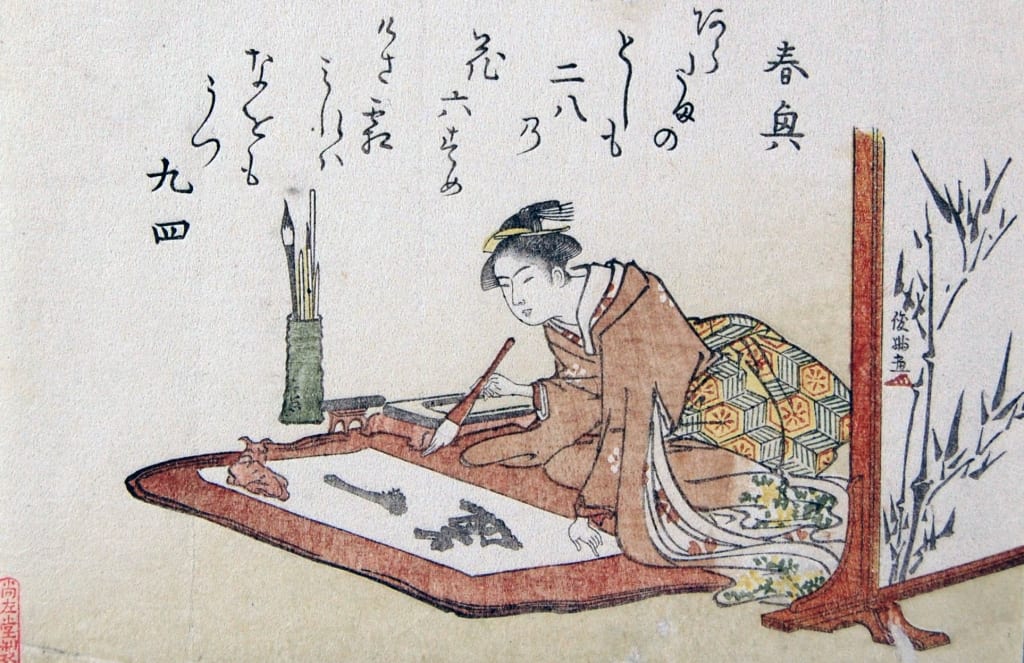 Young woman writing caligraphy, Kubo Shunman, Wikimedia Commons
With many thanks to fellow Vocal creators and Vocal + Assist. I asked on the facebook group what was everyone's favorite story or character and these are the ones they came up with. I did promise a little something for the very best of the very very best, so please take a look at the stories suggested and let us all know what you think, by commenting on this post. Also on the stories, of course. I don't mind if you copy and paste from one to the other. If you want to join in, just go to Vocal + Assist. Ask to join the group if you are not already a member and look for the thread. Post your story there and I will add it below when I get a chance. For now, enjoy all this great writing in the stories linked here.
Let's take a look at everyone's best
First up, this fabuloso tale that will leave you believing in mermaids... that is if you are one of those strange people who don't already
O ~ 0 ~ o ~
We all come face to face with the grim reaper sooner or later. Can't wait that long? You know where to find the dread angel now.
O ~ 0 ~ o ~
A blood-red sun breaks the morass that has hung like a cloak over us... If that don't get yer juices going, nothing will. More where that came from if you just click the pic below.
O ~ 0 ~ o ~
Best of the very very best
How the gift of music may pass from one generation to another. Let me know how dry your eyes are after reading this.
Congratulations on writing such a heart-string-tugging tale
O ~ 0 ~ o ~
On an entirely different, but still very musical, note, this titchy tale of a teeny-tiny ballet dancer is a must read.
O ~ 0 ~ o ~
If you would like to offer your favorite story from your own collection to this hall of fame, all you need do is go to the Vocal + Assist facebook group and post your selection there. You have to register if you are not already a member and it is well worth doing so.
O ~ 0 ~ o ~
Another musical note to tug at the heart strings but, this time, a very different journey and a far-flung flight. Eine kleine Nachtmusik, anyone?
O ~ 0 ~ o ~
Follow the adventures of the magical mystical Jack Amsbury, a 19-year-old black youth. Six parts and counting.
O ~ 0 ~ o ~
If, like me, you struggle to keep up to date with the constant demands of ever evolving technologies, whadayado when AI starts to take over?
O ~ 0 ~ o ~
Twas the 10th day of Christmas, and all wasn't well in the North Pole. Why not? Well, at the crack of dawn, the smell of fresh uprising wafted higher than the aroma of Mrs. Claus's cookies. Need we say more!
O ~ 0 ~ o ~
The gripping historical story of how George Lucas forged a new empire and sealed his fate and fortune. Star Wars fans gotta read this.
O ~ 0 ~ o ~
If you have enjoyed reading these stories, please comment on which were your favorites and why. I have promised to send a wee prize the way of the best entry. Don't forget to like and/or add comments to the story itself once you have read it. Which is your favorite story? If you want to join the lovely creators in this hall of fame, all you have to do is go to the wonderful Vocal + Assist facebook group (you have to register) and look out for the thread that features the following London skyline Image. Just add your link to that thread.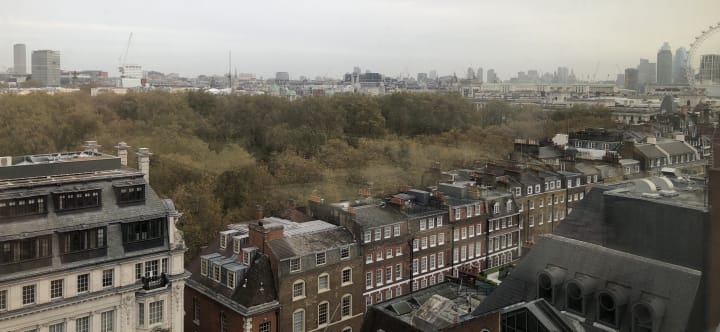 Thanks for reading
O ~ 0 ~ o ~
If you liked these stories, you might like some of the other reviews and roundups that I have done for Vocal users.
Art for our sake: eight + Roundup of some of the best art and art related stories on Vocal.
Write-a-witch awards + Complete list of the winners and runners up in the prize challenge to write the best witchy story with the best witch character
O ~ 0 ~ o ~
That's all folks
About the Creator
Author based in Kent, England. A writer of fictional short stories in a wide range of genres, he has been a non-fiction writer since the 1980s. Non-fiction subjects include art, history, technology, business, law, and the human condition.
Reader insights
Be the first to share your insights about this piece.
Add your insights