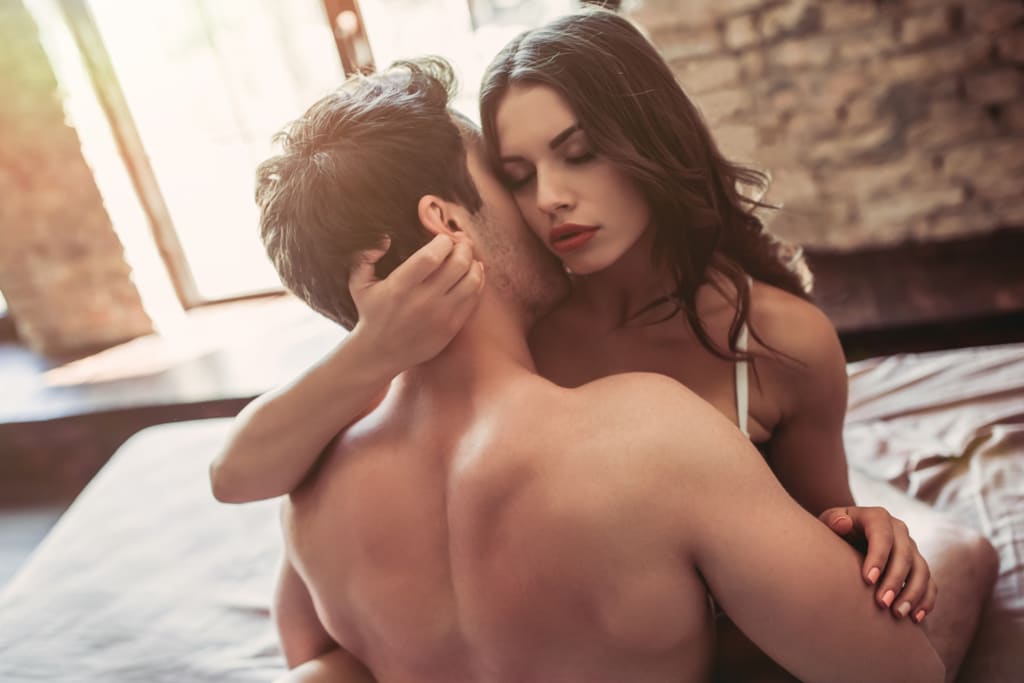 "When's the last time you stayed up all night to watch the sunrise?"
As I heard her ask that question, I could also feel her voice vibrate through my chest. She lay there with her head resting on me while we both stared out the window of that hotel room.
"It would be over ten years since I've stayed up all night", I replied. She let out a gentle sigh and said, "Me too, but that is one of the most stunning sunrises I have ever seen".
Tanya and I are co-workers, we have been in the same department for about a year. She is in another team, but we collaborated on a few projects in the time. That was how we both ended up getting sent to this conference.
She is ten years younger than me, smart, good-looking, fit and funny. Did I anticipate that we would end up spending the night together ever? No. Never. Not in a million years. I'm a realist and when it comes to who is in my league and who is out of it, Tanya was way, way, way out of my league.
So how did I end up here? How did I end up in bed with my stunning co-worker? I've got to be honest; I don't really know.
I cast my mind back 36 hours. We met at the airport because we were both coming to this conference. I had a lounge membership and she did not, so she came into the lounge as my guest. We also got on, and I'm not going to lie it is a boost to a guy's ego that a woman as beautiful as Tanya would be talking with him.
We didn't sit together on the plane, but when we landed, we collected our luggage and shared a cab to the hotel. We checked in and then met for dinner. Since we were the only two from the department going to the conference it was nice to have some company.
Now I don't know if this helped me or not, but over dinner, we talked about our passions in life. Amongst them I talked about my writing, and how I'd love to just quit work and just write a novel. This impressed her probably more than I expected, she told me how much she loved the written word and she thought that maybe I should give it a decent shot. It has been a long time since someone has encouraged me to pursue artistic adventures.
After dinner, we retired to our respective rooms that were next to each other and went to bed.
The following morning, I got a text from Tanya at 6 am:
"Heading out for a run, want to come?"
I am not a runner; in fact, I think that if a bear were chasing me, he'd be grateful for the easy feed.
I texted back "Oh I just got back from my 10-mile run, maybe later?" I added the winky emoji in the hopes she'd realize how silly a question that was.
Within a few seconds, her response of two laughing emojis was received and it made me smile.
During the day we talked a lot during breaks and sometimes during boring presentations. I liked the way that she would lean in close to whisper in my ear. I made a few flirty remarks, but they didn't elicit any major responses.
At the end of the day's conference activities, we met a few people for drinks at the bar in the lobby of our hotel. Tanya was a shining star, with few men able to keep their eyes off her. But her looks aside, she spoke, and people were interested to hear what she said. I was getting hungry so suggested we grab dinner. I was glad when it ended up with Tanya and I eating alone.
Over dinner, we spoke more about our lives, our past relationships, and where we wanted to go. I loved looking at her smile and hearing her voice. There was nothing physical, no touching, no hand-holding, nothing you would call overtly intimate. It was just us getting to know each other.
I don't know how we got onto the topic, but we ended up talking about how I've always been a bad sleeper. How I get on average 4 hours of sleep a night, and it can be annoying at times.
We had some more drinks after dinner. I liked that she drank whisky. I liked that she appreciated a good whisky. We compared our favorites and spoke about others we had tried. This was a woman that made me smile and captured my imagination.
At the end of the night, we walked to the elevators and back to our rooms. As we got to Tanya's door I said goodnight, she said "Look, if you have trouble sleeping, just knock on the wall, ok?" I smiled and said, "Sure thing".
I went into my room and after a few seconds I thought I'd be funny. I went straight to the wall adjoining our rooms and knocked on it. A return knock came through the wall almost instantly. I heard her door open, then it was followed by another knock, this time on my door. I went to the door and opened it. There she stood, dressed the same, yet looking completely different.
We kissed. It was one of those mind-blowing, body-rocking kisses. There are few kisses in my life that compare to it. The rest of the night is best described as pure passion. We held each other, we kissed more, and we made love. There is no need to go through the specifics, who did what, and the intimate details, those specifics will remain with us.
Wrapped up with her I felt relaxed and comfortable. A feeling I hadn't felt much before or since.
Later that day we flew home. We were both exhausted, we got seats next to each other on the flight. She slept with her head on my shoulder.
Within a month of the conference, she had been offered a job in another city. She took it. I don't think of it as losing her but gaining one amazing, life-changing night.
I think of her every time I see a beautiful sunrise.
About the Creator
Amateur storyteller, LEGO fanatic, leader, ex-Detective and human. All sorts of stories: some funny, some sad, some a little risqué all of them told from the heart.
Thank you all for your support.
Reader insights
Be the first to share your insights about this piece.
Add your insights