Run!!!
A Tale Of Vengeance and Karma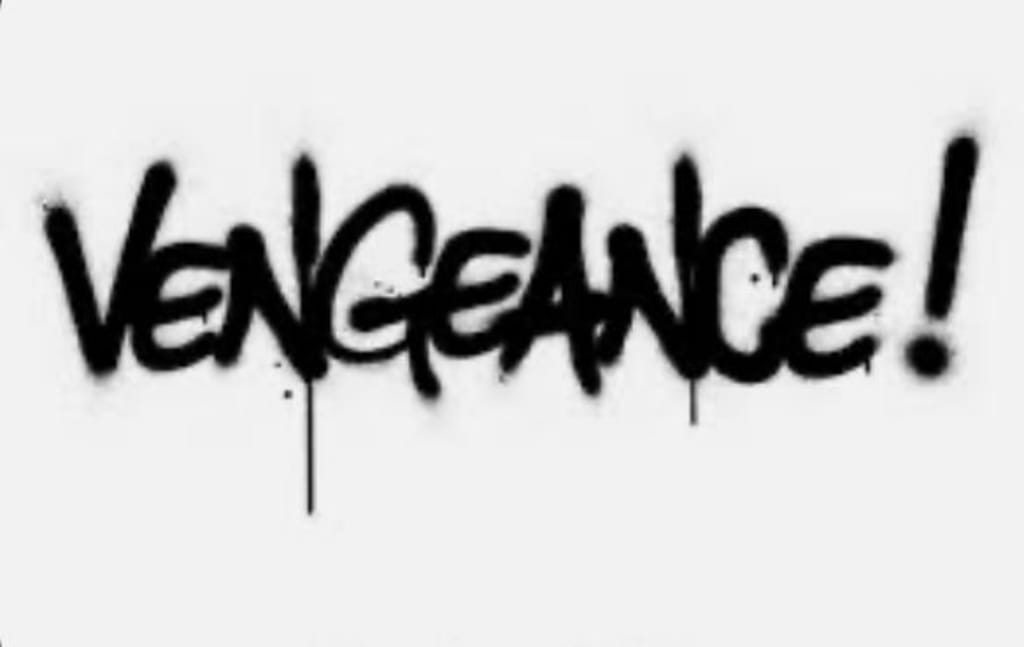 picture from Google
Run!!
Run to your mother, tell her I said "it's time" she'll understand. Those were the last words of his father before he gave in to the cold hands of death from the angry mob. A mob who had no personal grievance against him but was only doing their paymaster's bidding.
Those words were surreal yet so real that Ezekiel jerked awake amidst breaking sweat and tears from the never-ending nightmare. A boy should never have to live with the agony and guilt of watching his father mobbed to death because he was too young and helpless to wade them off. Yet, with each day comes afresh the burden of guilt that Ezekiel feels and his plot for vengeance thickens.
He was only 9 when his father said those words to him, but it all seemed like yesterday. How could he forget? A man who was so upright that even the community leaders from far and near sought his counsel before making any major decisions. A man who was an exemplary leader to many youths, a great husband who did right by his wife and family, and a believer of nature and uprightness, this was the man he was privileged to call father.
How he watched his mother swiftly carry an already parked bag, hurriedly strapped his younger sister who was barely a month old to her back firmly with a george wrapper and looked at him with eyes that were bloodshot red and said, "now, you're the man, this is what your father has been preparing you for. Tell me you understand Ezekiel, tell me you remember everything, even the paths to lead us to safely" and he nodded in approval, for he was too shocked to speak.
Life came at Ezekiel so quickly that he was barely prepared for it.
But how could he be a man, he was only 9 and all he's ever wanted was to go group hunting and scare girls but life had a different plan for him, so, he took his mother by the hand and led the way into the darkness. A darkness that he had come to be too familiar with since the passing of his father and one he hopes to redeem himself from by avenging that death, even though it is against the wish of his mother who has begged him severally to leave vengeance to the creator.
Twenty-something years later, Ezekiel still remembered vividly how his father died like 'twas yesterday. How he was lynched by a teaming mob sent by that wicked politician called Nze just because he witnessed him perpetuating one of the greatest crimes of that time.
Nze had offered Andy two plots of land, a Volvo car, and a mouth-watering job should he not tell what he witnessed on that faithful Thursday night. Nze had proposed a meeting with his opponent who seemed to be a very strong contender for the position he was vying for. An argument ensued, and tempers were raised when Nze suddenly brought out a penknife and stabbed the man in the neck multiple times which led to his bleeding to death.
Andy who was the man's guest prior to Nze's arrival was asked to wait in the other room whilst he attended to his visitor as 'twas expected to be a very brief meeting since his stance was already known and this was more of extending political courtesy than anything personal. So, he witnessed it all and as he made to leave hurriedly after witnessing such a barbaric act, one of Nze's guards spotted him and called him by name.
'Twas at that moment he knew that his life was in danger because Nze would not hesitate to crush anyone who stood in the way of his political ambition, not even his own wife and son. So, 'twas no surprise to Andy when he received the august visit from Nze a few days later, making him an offer too generous to be goodwill with no conditions attached. Ezekiel's father, Andy was an upright man. One who valued honesty far beyond riches and thus, he was revered amongst his community and 'twas no surprise that he turned down the offer.
Fully awake now, Ezekiel turned on the television just to distract himself from the nightmare he had, one that he was all too familiar with that it has become a normal occurrence. Then the breaking news popped up, Chief Nze Alusi is dead. Murdered at the hands of his own son, as an act of vengeance for being responsible for their mother's untimely demise.
The irony!
For so long, Ezekiel had plotted his revenge against the chief, only to have the job done by this man, the chief's first offspring. This stranger has now become his saviour. He didn't see this coming as he had already planned to leave his mother and sister behind and start life afresh in a faraway land if he had to once the deed is done. For him, that was a small price to pay for avenging his father's death.
but now, he didn't have to any more as it is no longer his vengeance to exact.
He screamed at the top of his voice "thank you" and fell to his knees.
©️Jekey
About the Creator
Hi there,
I am Jekey and you're welcome to my profile.
I am a creative storyteller with a wild imagination. I create Opinion Pieces on Love, Romance fiction, Life & other Trending issues curated from my everyday life experiences.
Reader insights
Be the first to share your insights about this piece.
Add your insights