Orphan Camp Ghost Story
Life Circles Between Graveyards & Burial Grounds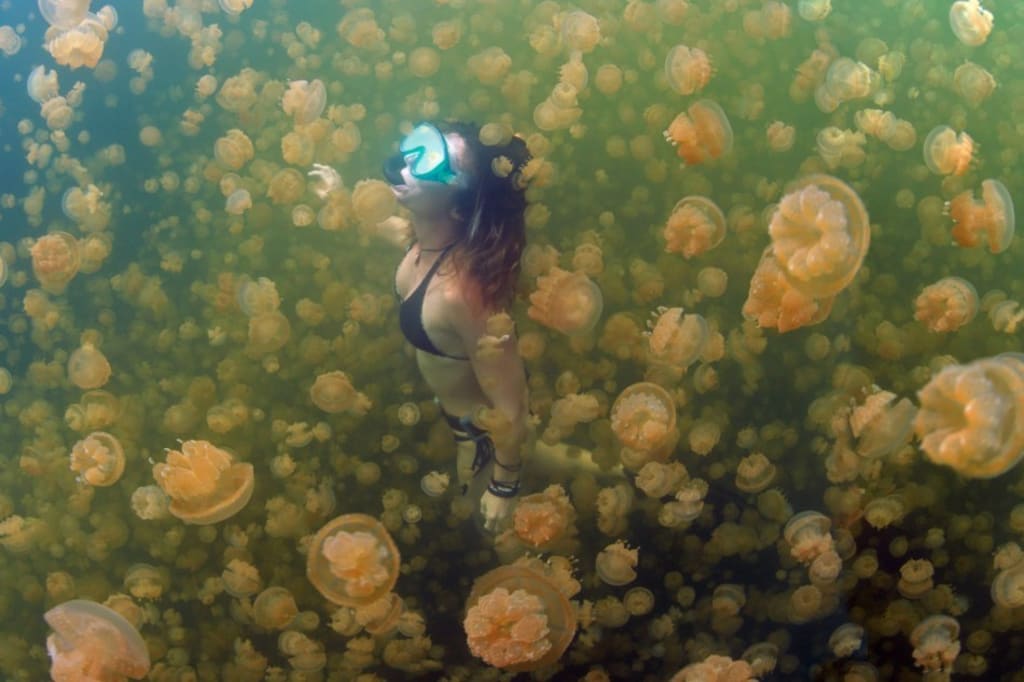 "The cabin in the woods had been abandoned for years, but one night, a candle burned in the window."
Travelers know the value of a good story. The very reason memories are their most precious treasures. No matter how far we travel, or how much time goes by. Memories can be forgotten, but they are never lost. Most times any given memory is just a simple recall away. Sometimes it just a single keyword to unlock a gateway of details. As I ponder the opening sentence in my mind, I find myself at another gate in time.
Taking a minute to familiarize my surroundings. Sidewalk trails paralleled the cobblestone streets. Alongside were long black iron rods that fenced Boston's oldest graveyard. Noticing the tombstones marked with the names of Thomas Jefferson and John Adams, I hunched down to inspect the engraved inscriptions. A woman with wavey bronze hair grabbed ahold of my hand. Tucking a small sqaure shaped purse beside her with the other hand as she gestured me to keep up with her. Her denim jeaned legs extended in front of her as she walked using long striated steps. Her torso shifted as if she was slithering to the vibrations of good music. She had a way of mimicking the nostalgic image of Dorothy strolling along the yellow brick road.
I hollered for her attention- "Where are we going? "
Traveling woman- " Hurry along straggler. The ghost tour starts at 2pm. According to the map we are a just few blocks away."
Looking down at my wrist I noticed a blue faced silver Movado watch. At that moment I realized what time I was in. A time when watches were needed to keep track of time. A time when brand name labels once influenced the types of cloths I wore. The year was 2004, I had just submitted my first USA passport. A time when a passport book was still a requirement to travel internationally. She gently bumped my side as the tour guide concluded the introduction. As I was still mesmerized by the towering buildings within the business district area. We arrived at an open gateway. From the entrance I could visualize the historic brick-and-mortar building residing behind the eerie landscape. Along the sidewalk was a metal plated boulder displayed with engraved details. The building originally served as an orphanage for terminally ill children. The adjacent courtyard area centered around a large century old tree. Flowering freshly bloomed leaves. The springtime scene of tranquility was also a declared burial ground. The high mortality rate from disease and outbreaks forced the orphanage to use the grounds as a burying hole. For many of the deceased children, their final resting place would be an expedited burial. Without any mention or remembrance. After a moment of salience to absorb the melancholy facts, I reached into the side pockets of my Calvin Klein jeans. Retrieving my newly acquired digital camera. The device included a high-tech featured photo viewer screen with timestamp. All the tour group participants had entered into the building while I remained at the burial ground site. Fondling with the silver square camera, searching for the power button. Suddenly the device lit up as the lens quickly ejected while simultaneously shuttering three quick photos.
As we concluded our ghost tour, I was able to view the daily photos on the screen viewer. Noticing the two photos in front of the courtyard tree seemed distorted. Halo bubble like circles throughout the background. Appearing like photos that bubble up from heat damaged. A few people gathered with the tour guide afterwards at the front entrances. Bystanders paused as a dark tinted black city bus arrived. The tour guide continued his conversation as he stepped onto the Boston City Bus Tour. A brief post tour exchange of afterthoughts about the odd pictures seem to strike his attention. Leading us to further review the mentioned photos. His surprising reaction of trepidation ensured me that what he was about to say was genuinely sincere. It appeared as if I had captured a rarely seen I and highly sought photo among ghost tour hobbyists. Terming the halos as the most classic example of energy fields referred to orbs. He explained how electronic devices could potentially capture ghostly presence. The photos gave our tour a mentionable souvenir. At that time, I was never one to doubt coincidences. Or even the unexplainable phenomena of beginner's luck. Considering that first time moment happened to be on burial grounds during a ghost tour. It was just too cliché to retell being a true experience.
A nearby radio played the song Goodbye by Night Ranger. A reminder that no one should have to say goodbye to a time in their lives. Goodbye was about never having to say goodbye to their best memories.