My first love story. Must read once !!
The amazing thing is love, it may be incomplete but it will never end.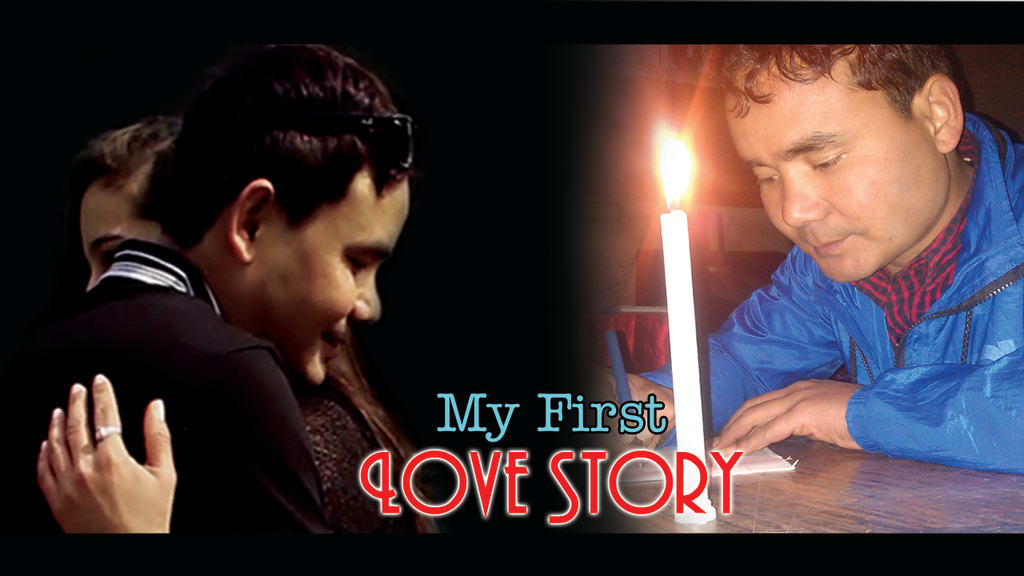 Love Story
Friends, today I am going to tell a first love story. I'm sure you'll like the story.
The story begins here ...
Friends, when I was sitting for 9th class exams in school. At the same time, I went to my uncle's house. There was a girl named Kabita living in the house next to my uncle's house. She was innocent and beautiful. I don't know when and how I fell in love with her. Maybe she loved me too.
One morning I was going out for a walk. She was standing in front of her house. I gestured to her. I took this opportunity to offer my love to her. She shyly entered the house and I went on my way. I return home after finishing my work. At that time I see that he was very happy. In this way our love grows slowly. After that we care a lot about each other. But according to this law of nature, one can live happily in one place for many days. When the day comes for me to return home, I call her and tell her all these things. Hearing this, she started crying. And she hugs me.
I remind her: why are you crying?
She says: Raj, how can I live without you. Take me with you
I said: Kabita, where are we left forever? The meeting is ours. Why worry?
She understands my feelings. And we broke up with each other with the promise of meeting again.
Time was running out. I pass 9th and reach 10th class. School also begins. I could not go to see him because of my busy schedule. How sad she must have been that she had not come to see him for so long. Accusing himself of being deceived by falling into the trap of magic, Holin etc. cried and so on. Then, on a lonely night, I wake up and start writing a letter.
Dear Kabita
Sweet memories and lots of love.
Many days later, when you write and send a letter like this, you must have remembered. And yes, I know this, why it's something known in advance. You know what student life is like. There is not a moment when I do not remember you. While reading the book, I feel that you are teaching me by reading every word with a smile. Now tell me how I can forget you.
Now I want to describe even a little bit of your face. Don't think that I am trying to turn you away. That which is true is to speak. When i first saw you at that time I never thought that a beautiful girl like you would like and love me. This is my destiny. The beauty of your face that can beat even a nymph may have been created by God. You ask, which part of my body do you like best? This is what I say, your deer's eyes. Where I can be immersed forever. But one thing I didn't like was that you cried. Asks why? Because you look like a monkey. Don't be angry that we made fun of you, dear, because I am trying to make you laugh through this letter, even if only in a small way, so that your heart may be happy. There was a lot to write, but I was a little stingy for the special meeting. Don't forget to write a reply after receiving this letter.
King of your heart,
Raj.
And I will send the letter by post to her address. Days passed and months passed but no answer came. He wrote another letter and received no reply. Time and time again, he decided to travel for days after receiving no reply even after sending letters several times. And after the 10th test, I went to see her. But the situation seems to have taken a different turn. The entire family had moved away from there. I am monotonous. And with a heavy heart I return home.
Even today I still have memories and recollections of that day.
Wherever we are, we are happy. May your life flourish forever. May your feet steped on thorns turn into flower. This is my blessing.
Friends, how do you like this story? If you like it, don't forget to like, comment and share. Today is the next time you and I will definitely meet. Have a good time.
Love
About the author
Reader insights
Be the first to share your insights about this piece.
Add your insights