Love and Respect
By Brandsandu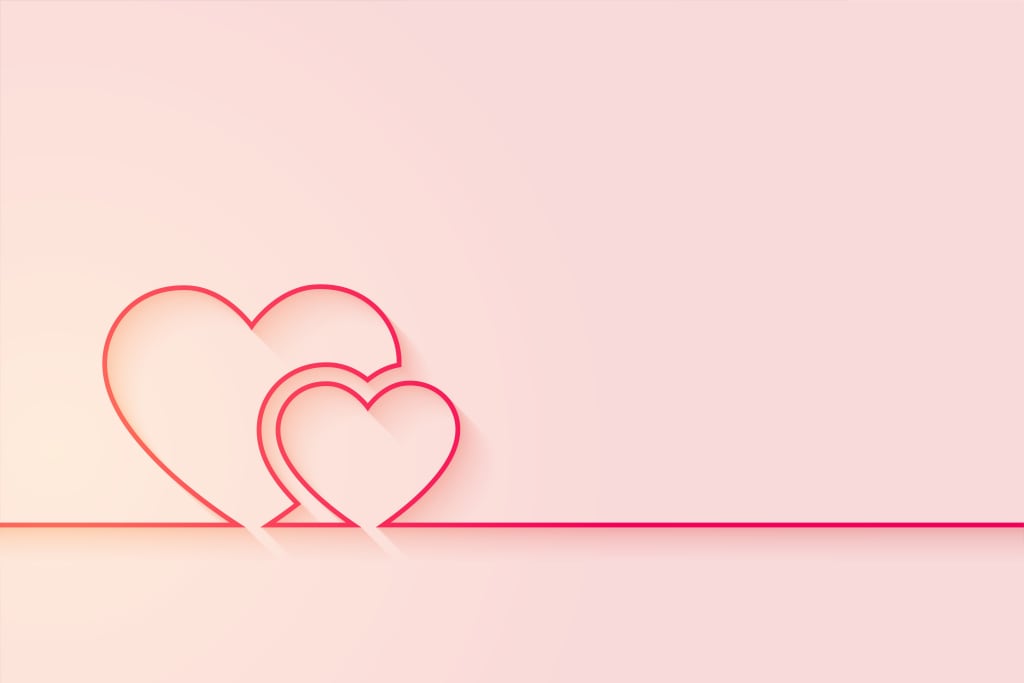 In the year 2013,
I turned down a boy who is one of my closest friends. I was also single at the time. But I turned him down because of my caste and parents. I made him a lifetime friendship offer and I meant it. He agreed to my terms, and we began hanging out with no preconceived notions. But, all of a sudden, he confronted me about his feelings and his insecurities about me. He reasoned that I could prefer someone else. I stated to him that there is no one in my life who I can completely trust and that I have only a few friends. However, he resigned. He expressed his dissatisfaction with the situation. He wishes to resume his life. He can only understand 0 or 1 because he was a computer graduate. The call was then hung upon. I called him right away to tell him not to tell our mutual friends about our talk. "Don't worry, I'm not going to tell anyone!" he said as he agreed.
I knew it would be impossible for him to live without me. That day, however, I was hurt. I'd decided to stop caring about him. I'm going to live my life my way. He has erased all of his social media accounts and has vanished as if he never existed! He attempted to contact me multiple times, but I denied him each time with my silence since I was hurt. After three months, he returned to social media. I had to fend for myself. He has never contacted me or troubled me in any way. This time, I blocked him on all platforms before he made a move. Because I don't want any of the nice times/memories I've had with him to be tainted by squabbles.
After a period of three years.
In the year 2017,
My older sister had a wedding. Everyone in my house was ecstatic. During the wedding pre-meeting session, the elder sister gladly told about her husband, describing how childish he was and how he respected and cared for her. The night following the wedding, I was sitting on the roof about 1 a.m. I couldn't stop thinking about him and everything he stood for. I realized that day that he didn't take me for granted and that I didn't take him for granted either. I delivered him all the anguish I could with my silence. Where his ultimate purpose is my happiness, but I have inflicted crazy contempt on him. I sympathized with him. On that particular day, I sobbed far too much. The next day, as I sipped my tea, I resolved to meet him at least once. Maybe he moved on with another girl or forgot about me, but I need to let go of this sadness by touching him at long last.
I created a phony Facebook account and sent him a friend request. Then I started the chat because I was looking for an MNC recommendation. There will be no rudeness or creepiness towards an unknown girl. That's when I realize how innocent he is. I purchased a ticket to his city after acquiring a few details from him, such as his work location and city. I also got him some flowers and chocolates. Yes, I was in a thrilling scenario, wondering how he would react. He may choose to ignore me, as I have done for the past four years, or he may choose to be pleased! Is he single or in a relationship?
D-Day
I remembered, i.e., August 8, 2017:
8.30 a.m., "Am I insane?" says the narrator. I got a thought when I boarded the plane. "Let's do it!" someone says out of nowhere. He'll keep this a secret if he kept your secret from you for four years!
10:30 a.m. I arrived at his workplace. Remove his phone number from the true caller's list. If he has a bad attitude, I'm going to eat all my chocolates and keep my flowers with me, then go sightseeing in the city before returning to the airport as soon as possible. My return flight is at 8.30 p.m. on the same day. After 4.5 years, I dialed his phone number. 82 to 84 beats per minute
He says, "Hello?" What's new with you?
Me: -In all these years, you haven't deleted my contacts. I was afraid you wouldn't recognize me.
He:-Some numbers are not saved on the mobile phone, but they are saved in the heart forever. What makes you think of me today, by the way?
Me:- I'd like to apologize for how I treated you in the past.
He says, "That's OK." You didn't feel the same way about me as I felt about you. That isn't the issue. And I had no choice but to move on with my life. I'll always be a prisoner of my own self because friendship with you gives me a ray of hope inside. I will never be a loyal friend or a sincere lover, and your apathy allows me to move on swiftly. This sadness was important to focus my attention on me. I was also immature at the time, and my main goal was to please you. Now I've changed enough for my parents, my jobs, and my personal life.
Me:-So, how's your girlfriend doing?
He: Until today, I haven't had a girlfriend!
'Why?' I inquired. You haven't progressed at all?
He: -I'm not a member of the inside crew! But, in all honesty, I am content with my current situation. I adore you and wish you nothing but the best in your future endeavors. You respond to me by being silent! I secretly admired you. By the way, have you found a boyfriend yet? It would be fantastic if you contacted me to invite me to one of your weddings.
Yeah, I made a boyfriend! But I'm still worried about my parents rejecting my proposal.
"Be sure!" he exclaims. First and foremost, go to the boy and inform him of the situation! Any young man would be privileged to have you as a buddy. After that, we made preparations for your future together.
Me: I'll meet you at your office's base garden. Please join us.
He exclaims, "Oh my God! Are you insane? Is that true? I can't believe what I'm hearing. I'll be there in 2 minutes.
He came to meet me with some food, juice, and chocolates from his office canteen.
Now he's a different person! He has the appearance of a blazer.
That was also an incredible experience for me. I dashed over to him. He simply drew me over and wrapped his arms around me. He cried, and he cried, and he cried, and he cried All I could think about was how much I missed you.
He can't be beaten, startled by my craziness. I was able to calm him down. We sat next to each other. He served me with all of the food items he had brought and begun feeding me with his hand. I see nothing except love and affection! That was something I'd been missing out on all those years. "Can you be my life partner in this life?" I asked, dropping to my knees. This move caught him off guard, and he drew me in and hugged me tightly, saying, "Your place is within my heart." So you belong here, and he told his sister about me; to my surprise, his sister was just as surprised as I was, and when I returned, she cried. She was aware of my existence as well.
I met my true love this way! What I enjoy about him is that he never bothered me or was strange around me. He told his feelings honestly, accepted the reality, and moved on with his life. He didn't mention me to any of his friends, and he didn't say anything about me to our mutual friends. From afar, he simply loves me with his heart. During those years, he didn't mess with any girl's emotions. Yes, you may believe that he made a mistake by not moving on after so many years. However, that is our fate. That is also something you cannot ignore.
So, if someone rejects your love, go on and concentrate on your studies, personality, and occupations, rather than wasting your life by drinking and smoking. Just move on and respect the females' choices.
About the Creator
Brandsandu Is A Complete 360 ° Branding & Digital Marketing Company In Delhi & Ncr Providing A Complete Solution From Branding To Social Media, From Public Relations To Media Buying To Interactive Solutions.
Reader insights
Be the first to share your insights about this piece.
Add your insights