Lost Between the Pages - Prologue
Prologue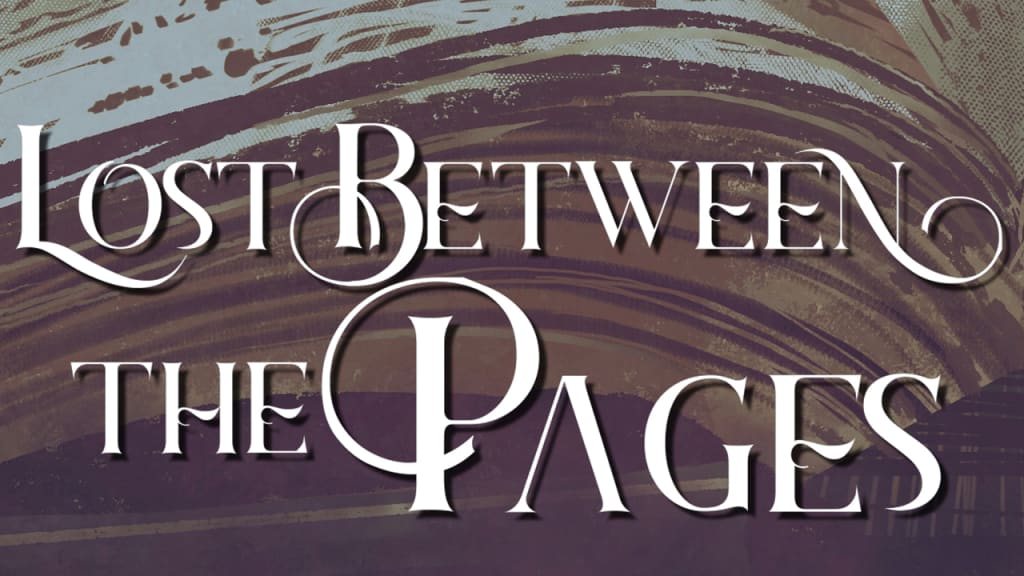 | Prologue |

As soon as I stepped inside the front door, my mom rushed up to me, excitement casting a glow across her face. Clutched in her hands was a large bubble envelope.
"What's that?" I asked quietly, a smile tweaking the corner of my mouth upward, caught from the contagious energy of her glee.
"You said she wouldn't be able to write you back!" Mom blurted, shoving the package into my hands.
The plasticky envelope nearly slipped from my grip as sweat coated my palms. "What?" I squeak. A glance down at the return address label showed that the surprising piece of mail came from my all-time favorite author.
"No way," I whispered, dropping my backpack immediately. Then, quickly kicking off my shoes, I rushed to the living room, where I plopped down hard on the couch.
Mom followed right on my heels, excitedly dropping to sit beside me. "Well, open it!" she insisted, pointing to the perforated strip near the top of the envelope.
Setting the package down on my lap, I wiped the moisture from my palms on my jeans before reaching for the easy-open strip with shaky hands. With one pull, the perforation gave, and a folded sheet of paper and paperback book spilled out onto my lap.
Furrowing my brows, I picked up the thick novel to read the title and back blurb, printed in white type on a deep burgundy background. No images decorated it.
"Isn't that the name of the book you're so obsessed with?" Mom asked, reaching out to trace the lettering on the front cover.
Nodding, I mumbled, "Mhmm. But the back says something entirely different." The confusion prompted me to pick up the folded paper. "Maybe this explains it."
Dear Evangeline,
I'm sorry it's taken me so long to reply to your letter. Begging your understanding, I am swamped. Usually, I don't get the chance to respond to letters; I barely get the opportunity to read even a handful of letters from readers like yourself.
That being said, when my assistant showed me the large envelope you sent me, I knew I had to find the time to open it. I wasn't disappointed; what you shared was stunning, and I just had to write you.
Thank you for your beautiful art; I really enjoyed seeing the love you imagined for Asher and Arabella, and I'm sorry that I disappointed you by not writing in someone else for him. But, of course, the story isn't entirely in my control, as I listen to the characters when they tell me their adventures. Additionally, my publisher and editor help direct the story in whatever way makes for the best read in their eyes.
No one knows this outside of those who read the original story, but when I first imagined the story, there was a love interest for Asher… But, surprisingly enough, her name was Evangeline as well. That's why I had to find the time to write you back.
The way the story played out didn't work for my publisher, but before my agent sent it in, I had a copy printed for myself to see it in print and hold on to the original story.
I still have it in manuscript format, so I decided to send this unofficial print edition as a graduation gift, since you mentioned that you were finishing high school soon. I hope you enjoy the story as it was initially written and that you connect to Evangeline as though you were in her shoes, especially seeing as you love Asher so much.
All the best and happy graduation,
Jacq A. Gardner
P.S. Only you know what your true potential is.
Fantasy
With intimate knowledge of Las Vegas as perfect inspiration, Mari provides realism based on her knowledge and experience, such as cruising the backroads of the Vegas Strip in fast cars, and her love of the grungy city she calls home.