Leola Vaughan Vol. 4
Leola In Love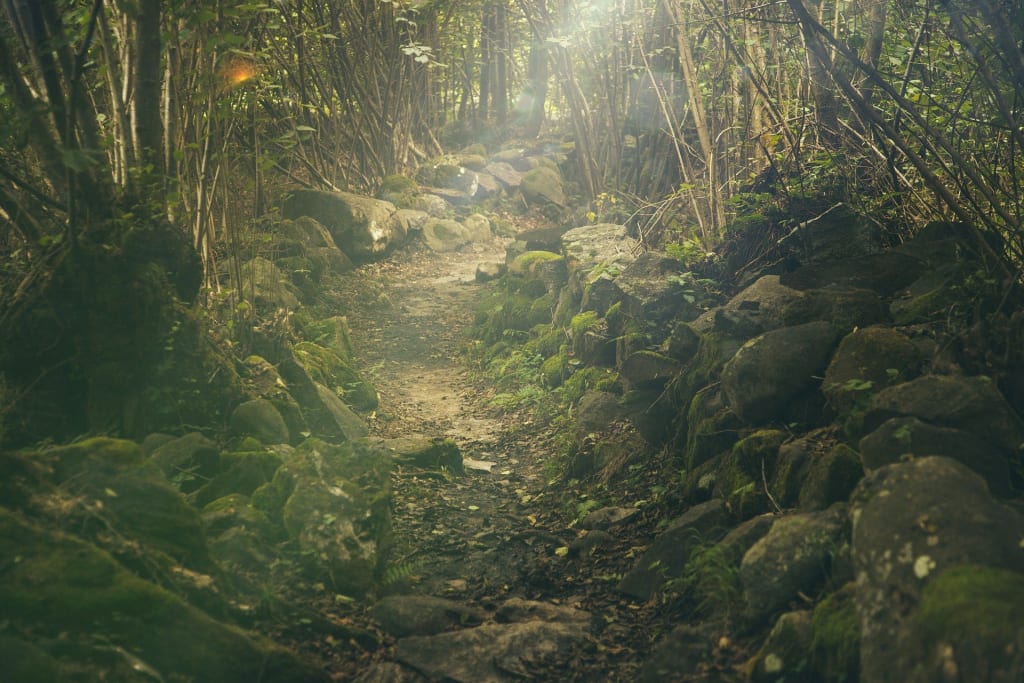 Image by SplitShire from Pixabay
The months went by in a flurry of letters and meetings in town with Ronan. Miriam was not keen on the idea of Leola spending all her time with this boy, but she knew telling her to stay away would only put a wedge between her and Leola.
Ronan came from a strong Elf clan, and his family's views on half-elves were mostly in pity and slightly in disgust. Ronan was next in line to lead the clan. He was meeting Leola in secret from his family. He was hoping in time, he would be able to introduce Leola to his family and clan and that they would welcome her with open arms.
As the months became years, Leola found herself completely in love and wanting nothing more than to be with him always. She struggled with his need for secrecy because she wanted to scream it from the rooftops.
On one such meeting with him, she told him that she did not want to meet in secret anymore. If he could not tell his family they were in love; then she wished to call it off. With tears in her eyes, she looked down at her boots and waited for his response.
He grabbed her chin with a delicate touch to bring her face to look at his. She saw that he had tears streaming down his face. "That is not at all what I want, Leola." He dropped to his knees and grabbed her hands. "I want you to be my wife. I will find a way to make my parents see we belong together."
An enormous smile passed over her face, and she went to her knees, and they embraced. Passionately they kiss, and for the first time, they lay together in a lustful fit of passion and love. He caresses her body and kisses her smooth skin. She can not hold back her moans of ecstasy at his touch and him inside her.
They lay in the grass after with their naked skin being kissed by the sun. He strokes her hair, "I have never felt this way about anyone before." A slight giggle escapes her lips, and she leans over to kiss him, "Nor I, Ronan."
After that day, they would meet more often to make love under the canopy of a tree. Leola confided in Miriam that Ronan wished to marry her, and Miriam became increasingly anxious. She knew of his clan and how they distrusted anyone that was not Elf.
Leola found herself increasingly tired and constantly feeling sick. Miriam noticed this but thought she was ill. So she would give her some tea and send her back to bed. Leola would find herself taking a nap up in the barn after tending to the animals. She could not shake how exhausted she was.
Miriam struggled with telling Leola her worries about Ronan's clan but decided it was time to discuss her trepidation on their union. "I worry Leo because his clan does not like non-elf races. I don't want to see you hurt." She looked at Miriam and asked her, "Why can you not just be happy for me?" Miriam tried pleading with her, "I just worry about you. You're all I have in this world worth anything." Leola began to cry.
She knew that what Miriam said was possibly true. He had never introduced her to his parents in all this time, and they were still meeting in secret. She ran outside to throw up. Miriam followed her and finally made up the courage to ask her, "Have you and Ronan made love?" Leola nodded, "What does that have to do with anything?" Miriam sighed
"I think you are carrying Ronan's child."
This is a backstory for a Dungeons & Dragons character I played
Short Story
About the author
Author - Intuitive - Crafter
Co-Author of Love in Civil War, the first book in The Shieldheart Series that is written with Liliana Cresswell.