Just Breathe
The last piece of you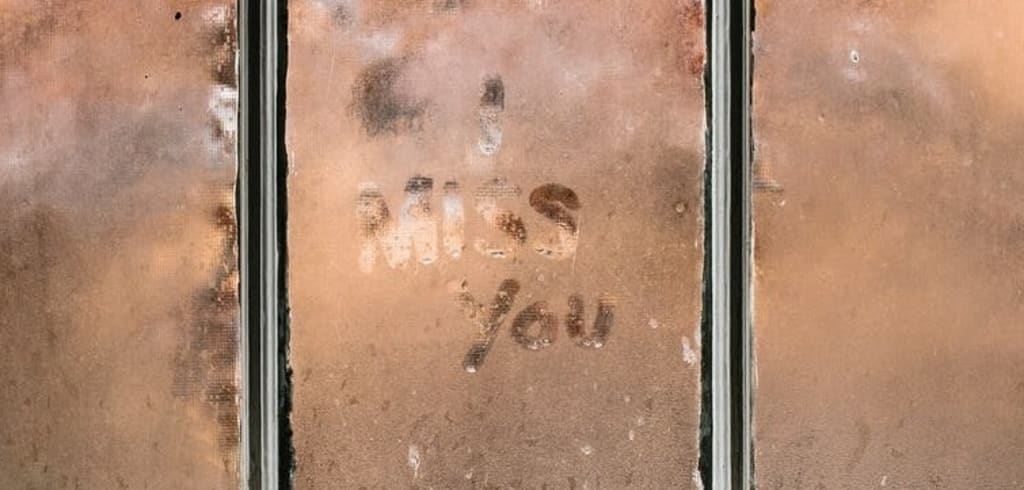 Breathe in… Breathe out…
Breath in… Breathe out…
The bricks, solid against my back. The only solid thing I can find. The only sure thing I've known in a while.
You were solid. You were sure.
Breathe in…
The scent of store-brand strawberry shampoo. Fresh cut grass under the flannel blanket. The fireworks exploding against the sky, shaking even the ground beneath us. A mirror, an echo, of my heart, the trembling in my hands when your shoulder brushed mine. Your smile splitting your face the way the flash and fizz split the dark. The funnel cake, warm and sweet, between the two of us…
Breathe in…
The promises of "forever" still poised and fresh on your lips, like the taste of grape popsicle when I dared you to kiss me. Back then, everything seemed possible when your hands were in mine. Your smile was just as care-free.
When did that turn to careless?
When did your hand slip away?
Breathe out…
The smell of smoke still perforating the air, the ash still staining the blanket of snow beneath my feet. The ache and rattle in my chest, joining the morbid symphony of ringing in my ears. Or are those the sirens getting closer? The fall of boots? The shouting?
A promise of a different kind.
Breathe in…
Your breath visible in the nighttime air. My ankle caught between your legs. Your finger, gentle, as it traced constellations on my arm. Your eyes as bright as the diamond-quilt sky.
Our world was infinite.
We were infinite.
Breathe in…
There are never any stars anymore.
Breathe in…
Everything is finite.
Breathe in…
Strawberry shampoo and flannel blankets, funnel cakes and grape popsicle sticks- they are as gone as you.
But, what I wouldn't give for just one more touch, one more taste, one more kiss…
Breathe in…
We watched the world burn. And, you said, even if everything else was to turn to hell, we could find paradise in one another. Even if we lost everything else, we still had each other. You said no matter what. You said…
Breathe in…
But, where are you now?
Breathe in…
Your hand in mine still made me feel possible. Your eyes, still as bright as I remember the stars, made me feel infinite. And, maybe it was childish. Maybe it was stupid. But, even as the world burned, I couldn't help believe when you were with me.
Breathe out…
Where are you now?
Breathe in…
My fist still clutches the last pieces of you I'll ever have.
Breathe in…
That heart-shaped locket- the one I won for you on the boardwalk, where the salt and sand tangled in our hair and our hands were sticky with cotton candy that stained our lips blue. The one you always wore tucked beneath the collar of your shirt. The one you said you'd never take off.
The one I found trampled into the grime and dirt, tossed aside, the chain as broken as we are.
Like it was nothing.
Like we were nothing.
Like you were nothing.
Breathe in…
You said forever.
You said a lot of things…
Breathe out…
The sirens and boots and shouting pass. I count my own heart beats. When I close my fingers back over the golden chain, I pretend I can feel yours, can feel the pulsing, the fireworks. Still hear it keep time with mine instead of the dying and the crying and those still trying despite it being over.
It's over.
Everything is over.
We can't be over.
The echoes of my own breathing, ragged as I look, broken as that chain, broken as I feel.
Breathe in…
Count the minutes until it might be safe…
You were safe…
Breathe in…
I want it back.
I want you back.
Something more than a cheap-carnival prize.
Breathe in…
I need to keep moving. Need to keep going. Need to still believe you're out there.
Sacrifice the solid for the possible, the infinite. Like we were once.
Need to find you.
Breathe in… Breathe out…
Short Story
About the author
A New Jersey transplant, Ellie Lieberman lives now in sunny Southern California. She works with the fairies on her handmade business, Acorn Tops, when not writing or illustrating.
Reader insights
Outstanding
Excellent work. Looking forward to reading more!
Top insight
Heartfelt and relatable

The story invoked strong personal emotions
Add your insights