Joy Lost, Joy Rediscovered
By: Karlton A. Armistad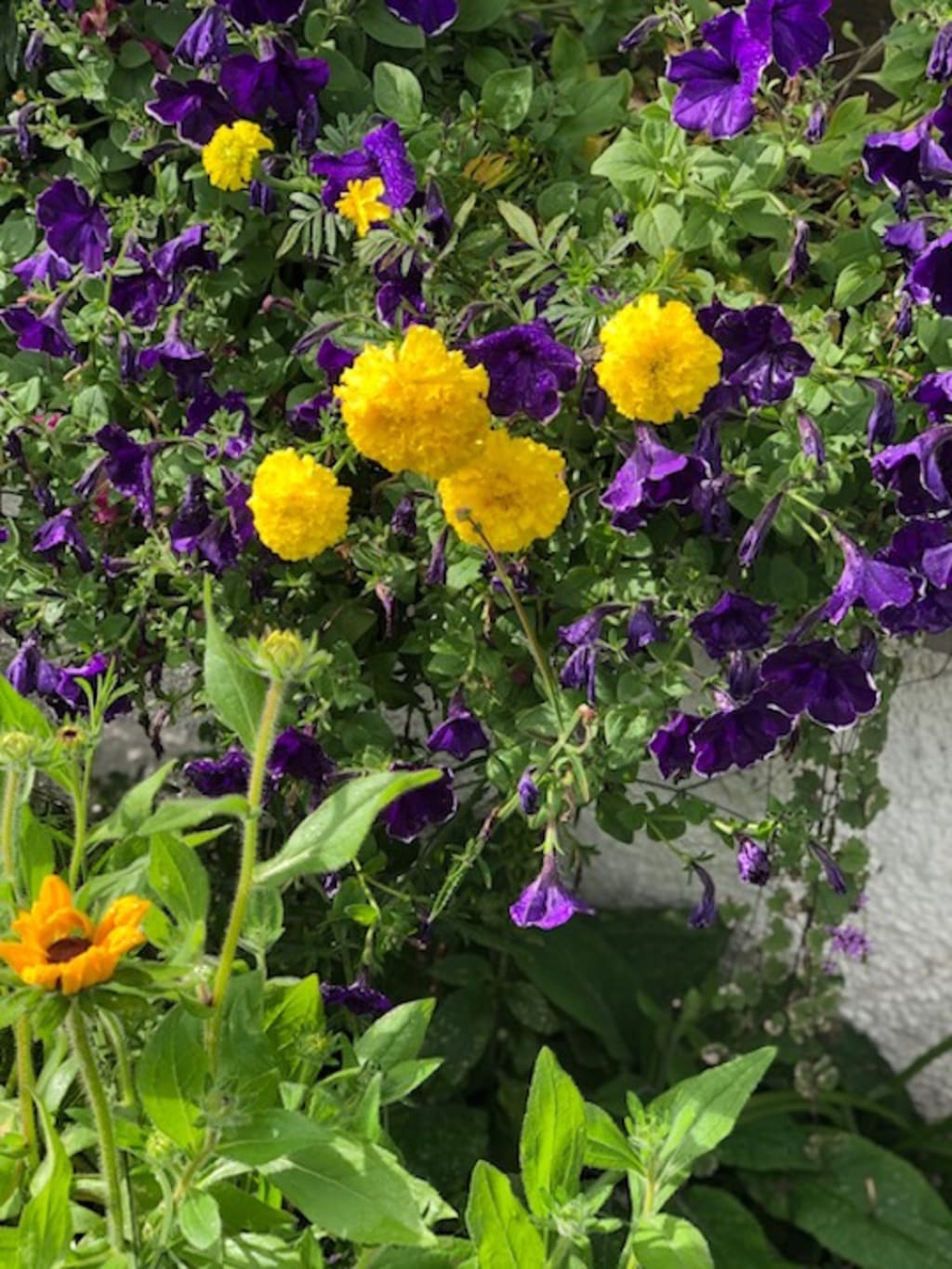 Marigolds & Royalty by A. Little, Lochcarron 2021
The Summer of 2016 wasn't much of a Summer to Ruheim Baylish, an up-and-coming property specialist who after finishing a 1st Class Bachelor's Degree in Fashion & Business at the prestigious St. Martin's Lane College in London and wildly blowing away his £300,000.00 Trust doing so, realised he needed to start grounding himself, if his plans of retiring at 50 were to be a reality.
Ruheim gave himself a comforting pat on the back, to indicate that everything wasn't all doom-and-gloom, even if there was a slight chance Donald Trump could be elected as America's next President; yikes!
At 25 years of age, He isn't doing that bad, a very nice two (02) bedroom Town House in the Canada Water area of South London, lavishly decorated by his middle class Berkshire based parents, Anne and William Baylish, one a caring home-maker and successful Artist, the other a retired Cardiologist who lectures from time-to-time at Guys & St. Thomas's Hospital in central London.
Working as a Senior Residential Letting Agent for Savills; one of the biggest names in Property Development and Acquisitions in the world at its Bond Street Offices gave Ruheim the kind of profile that kept a £6,000 monthly allowance coming from his parents after their divorce from a very abusive 2 year marriage that was to date one of the biggest mistakes he'd ever made; a string of influential and 'bi-curious' clients that constantly sent flowers and dinner invites that had to be sensitively handled by his Personal Assistant Emily and where required, his line manager John-Charles. Both knew the importance of Roheim's private life, staying private and wanted nothing but the best for him.
True Love like any miraculous positive change, can't and won't be controlled. in instances you could stop it from creeping into your life; like that 10th flute glass of Bollinger Champagne whose bubbles you know will go straight to your head and change every decision you would've made without it.
Ruheim wasn't looking for love or the many challenges that it could cause, but in the Summer of 2016; it was looking impossibly like America was about to get an 'orange fart' for a President, savagely murdering any shred respect left on the international stage for its 52 States, Roheim was made an offer he couldn't refuse.
Every Summer on the 3rd Saturday in August the Savills holds its 'World Ball'; a social event to celebrate its current affluent client list and the chance to significantly increasing its number.
All of London's High Society bowed, whether they wanted to or not, and acknowledged the social, political & financial contributions a powerhouse of Industry like the Savills brand brought to the UK Capital City & economy, and this year would be no different. The event was scheduled for Savills' House located in Mayfair, not far from Ruheim's offices and would be opened this year by Lord Ferguson Beaumont, Savills's UK Chief Executive & London's Mayor Boris Jones, with the Royal Family represented by the Duke & Duchess of Kent. Some 300 Guests including 20 of the wealthiest individuals from Forbes Magazine's 2016 Rich list would be in attendance.
Savills emptied 70% of its yearly marketing budget on the Event making sure it is absolutely perfect to the letter, and comparatively similar to the Met Gala held in America, for its glitterati, celebrity and power profilers attendance list. Three quarters of a million pounds got you an Event fit for Kings, and that is what the World Ball was. The Executive Team at Savills also had their particular eyes on an internationally uber wealthy family, the Royal Family of Brunei, specifically one of its junior members, Prince Rajteen Rutendran, 7th in line to the throne of the Sultan of Brunei.
Savills through its many connections had found out the young Prince wished to do his Masters at the Royal College of London in Biotechnology specialising in Stem-cell Research, and with the help of the English Royal Family, had been granted the exclusive rights to allow the young prince to choose between 2 very auspicious properties located near enough to Buckingham Palace as his residence here in the United Kingdom.
In order to make the process as authentic as possible, Savills allowed a list of 10 very promising young Agents within the Company to bid to do the selection and as blessings go, the very biggest One dropped into Ruheim's lap when he was chosen as the Agent to close this 5 million pound deal for the company. It wasn't just the prestige and honour that came with this appointment, it was the quarter of a million pound commission that was tied to it, the respect and absolute joy it brought to his parents and the fact that the young prince was rumoured to be one of the handsomest men in the World, as confirmed by GQ Men Magazine (June 2016 Edition).
Everything had to be right, no; perfect down to the last detail as failure for Ruheim was not an option. He spared no expense to ensure that the 3 main parts of his Evening with the Prince would be exceptional. They were to have a quiet meet & meal at the palatial Hakassan Dining Rooms located in Mayfair, not far from the venue for the Ball and the 2 eight bedroomed residences Prince Rajteen was to view and choose from. Once the Viewings were completed they would head to the Ball, and Ruheim would let his Bosses know which of the properties the young Prince had chosen. He was even given access to the Company's Executive Platinum Coutts of London credit card, which carried no limit to its reach.
The stage was set and Ruheim was ready, nervous not because he didn't think he could close this life-changing sale, but that this had all the elements of a fairy-tale, even though it was the farthest thing from one.
He would let his impeccable professionalism shine through and be on his guard not to let his usual bold and outspoken side/views change what seemed a simple yet delicate process.
Prince Rajteen Rutendran 7th in line to the throne of the Sultan of Brunei, was a very driven yet caring 26 year old man that loved his Country, People and Family. He dutifully completed his studies at Oxford University in 2000, and then went back to work in the Country's Military as fighter pilot and medical doctor.
He stood 6ft tall, with a lean clean build and the most piercing emerald green eyes you had ever seen in your life. He had managed to avoid an arranged marriage like his other siblings only because the likelihood of him taking the throne was impossible and his children, would unless through marriage, hold no significant impact on the Family's continued existence.
It was this monumental detail that allowed the young Prince's happiness and the person that could bring it to remain safe. It was this reason why he was granted special allowance to return and reside in London whilst completing his Masters at the Royal College of London.
As Rajteen's royal staff ensured the young prince was appropriately dressed for the last appointments in his Diary, they had no idea Rajteen, had a plan of his own. A plan that would see him set for what the rest of life had to offer him.
Yes, as the young Prince Rajteen Rutendran, accompanied by his Personal Secretary entered his Hotel Suites' Reception Room, and his warm yet seductive green eyes gazed upon Ruheim Baylish again, dressed elegantly in a 1920's style tailored tuxedo from designer Alexander McQueen's private men's collection, this moment meant everything to him.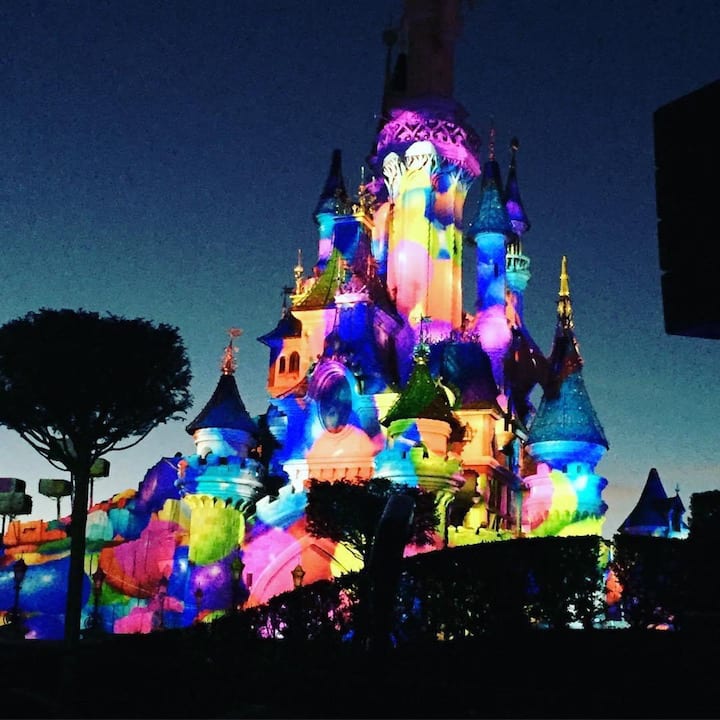 Ruheim softly squinted his smooth café' crème coloured nose whilst trying to file out the piercing bright beams of sunlight that were dancing on his tones face and the body of the man he who was his 1st love. As he came to and realised what had taken place last night, he let out a slow and steady whimper, while snuggling into the 6000 thread count white Egyptian cotton sheets that adorned the elaborate king-sized canopied bed he was sharing with Prince Rajteen Rutendran 7th in the line to the throne of the Sultan of Brunei.
He looked around the room & noticed that accompanying the White and dark mahogany finish of the Savoy Hotel London's Royal Suite, the rooms had been dressed in large clear crystal vases filled with tantalising & aromatic long-stemmed yellow marigolds and white roses. The two floral contrasts gave the room a musky yet sweet aroma, which made the moment in which he was now total engulfed all the more exquisite.
Cinderella & Snow White had nothing on Ruheim at this moment, for not only had he closed the deal of his life, he'd done one a million times better and closed a lifetime deal for his heart.
As he laid there revelling in the bliss that was his memories of last night, his eyes caught the glowing green magnificence of Rajteen's eyes, who had woken up in an even more unbelievably ecstatic mood. As what were the chances in a billion to one that he would after losing touch with his 1st love whom he had met on a crazy night out here in London and lost touch with, be in bed and looking to potentially start their happily-ever-after, none he thought. But here they were, sharing a deep and soulful 1st kiss of the day.
Ruheim's soft and succulent lips pressed deeply into the wonderous and masterful mouth of Rajteen's sending memories of their past times of happiness together flooding back. Karma has a weird way of taking pain away and bringing joy, reuniting souls that were flying lost apart, clandestinely together forever, and if ever two souls deserved this moment, these two did.
When they lost touch in Summer of 2000, due to the fact that Ruheim had given Rajteen a different name for himself, and the Crown Prince's aides letting his father know of Rajteen's feeling for Ruheim. The Sultan; automatically flew the young prince home to Brunei and sent him straight into military service.
Neither Ruheim or Rajteen ever thought they would see each other again. This led to Ruheim in his loneliness marrying the wrong guy, and Rajteen never speaking to his father until he released him from any marital expectations.
When Ruheim's marriage ended he vowed to leave love alone, as he knew his heart only needed the love of Rajteen, and since he couldn't find him, he would wait, hoping that maybe Cupid in all His wisdom would lay a path of yellow marigolds and white roses leading Rajteen back to his waiting arms and broken heart.
Rajteen for his part became sullen and driven, once his father had granted him his blessing, he focussed on caring for helping Brunei's less fortunate and less fortunate around the world through his skills as a Doctor. This is what made the Sultan amenable to Rajteen's request to marry for love.
The Sultan had seen that his young son deserved happiness and chose not to stand in the way.
Karma's golden triumphant trail of yellow marigolds and white roses had intervened and given 2 souls their one true wish from joy lost, to joy rediscovered.
[The End]
About the Creator
Carlton A. Armistad is the pseudonym for Andrew R. Little. I prefer writing under this as it allows me to look at any body of work I complete separate to my personal day-to-existence, and safeguards my relationships and family.
Reader insights
Be the first to share your insights about this piece.
Add your insights