How The Whitegobbler Stole Innocence
Whitegobbler (Noun): An adult that enjoys stealing the innocence from children.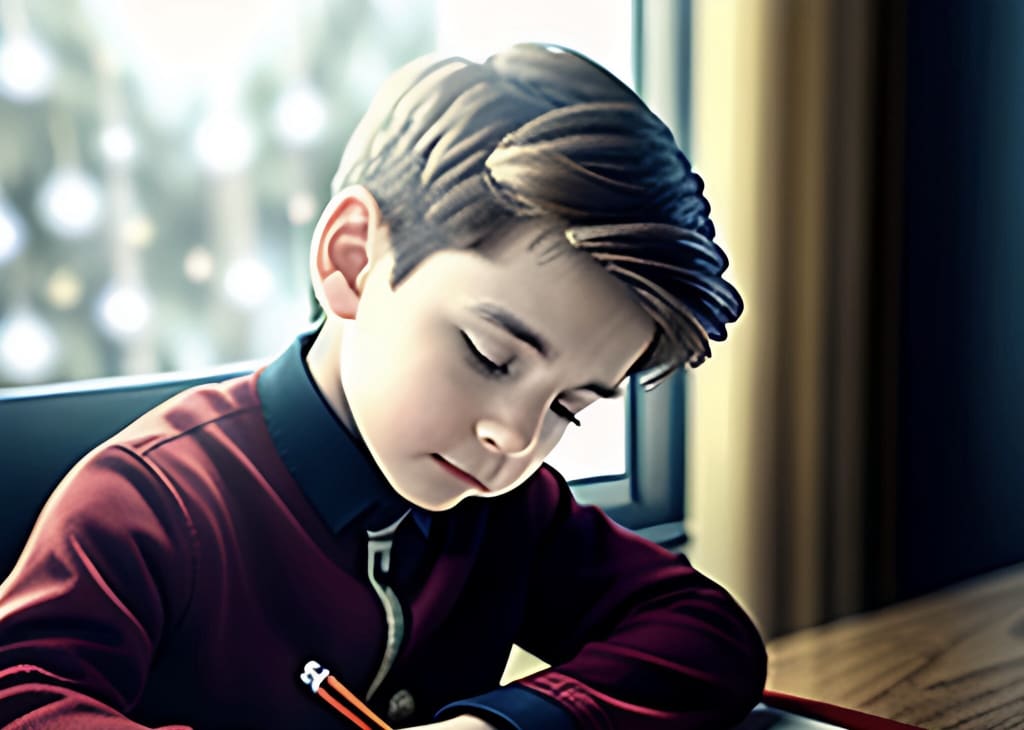 Steven
Dear Santa,

All I want for Christmas is a red and white guitar with an all white pick. My friends and I talk about making music and starting a band almost every day. They already have their instruments, so please bring my friends their favorite toy.

Love,
Steven in Eldersberry
I sure hope my wish comes true. I was such a good boy this year. The whole month of July I cut Ms. Darlene's grass and watered her plants. I didn't do it for free, but I gave it my best. She wasn't the old lady in the movies that baked cookies and rocked you to sleep either. Ms. Darlene was downright mean.
I tiptoe down the hall towards the living room where Jerrel, my foster Dad, is watching football. I try not to make too much noise to avoid upsetting him; he believes that children should be seen and not heard.
I carefully enter the room and lower my head and hide my letter behind my back. Jerrel looks at me from the corner of his eye and says with a raspy voice, "What are you doing out of bed?"
Without hesitation, I explain, "I was wondering if you have a stamp to mail my letter to the North Pole."
He turns around to look me directly in the eye and chuckles.
"Your parents never told you before? Santa isn't real. Give me that letter."
Teary eyed, I hand him the letter. Jerrel teases, "A guitar? Keep dreaming kid."
About the Creator
Welcome to my imagination. ✨
I write all kinds of poems & stories. Thanks for stopping by! Some content is intended only for a mature audience. Viewer discretion advised.
Reader insights
Be the first to share your insights about this piece.
Add your insights