Grave notes
Chapter 28 The Fire (ONE)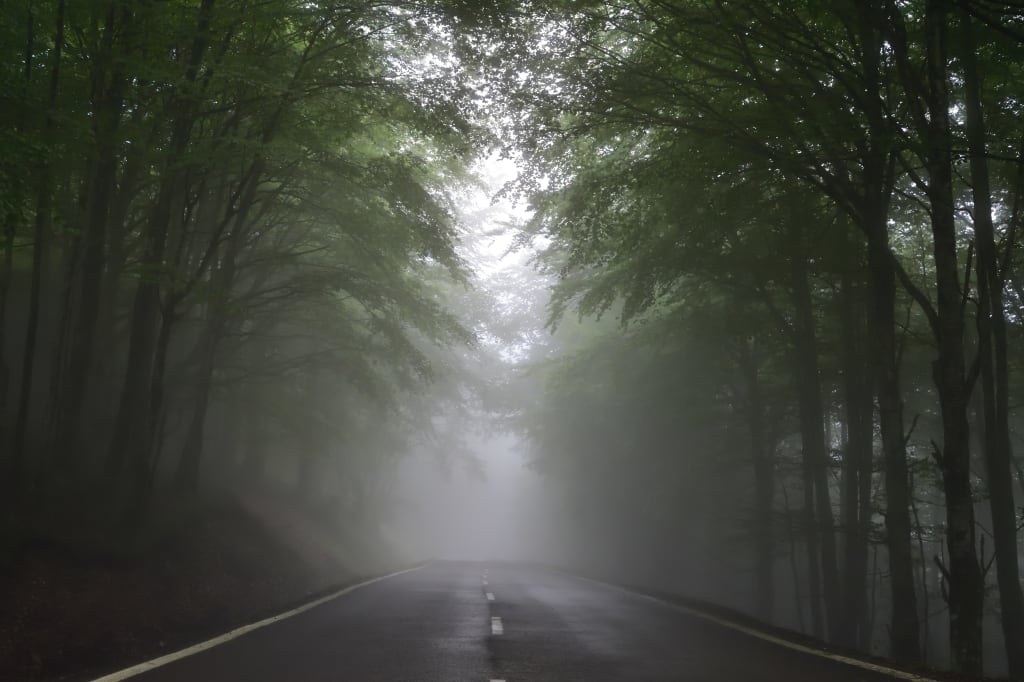 The face was a bloody mess. I don't know if the skin had melted to expose the muscles inside, or if the blood had seeped out of him and covered his face. I felt very familiar with this face for a moment, a closer look turned out to be big Kui, the heart of the big fear: a good person, has become such a look.
His left head was cut a quick skin by the bullet, all saw the bone, but did not hurt the brain inside, I saw him injured although heavy but not die, the heart is not overjored, busy say: "Go up quickly, perhaps there is still help!" .
But he did not move, I see his eyes, actually very hatred, as if unwilling we give up him, I am frightened to disgrace, but my hand has been holding his hand, he the kind of blood red terror, has rapidly spread to my hands, I felt a hot itching in hand, heart shout loudly: "over!"
Big KUI MOUTH OUT AMBIGUOUS VOICE, SUDDENLY PULL ME TO THE BOTTOM, I THINK OF BIG KUI OF THE KIND OF WHOLE BODY SKIN MELTING OF THE TRAGEDY, NOT BY A burst OF CRAZY, CRUEL LIFE TO SHAKE OFF HIS HAND, BUT HE GRABBED MY FEET AGAIN, GROW UP THE MOUTH SEEMS TO WANT ME TO BE BURIED WITH HIM.
I SHOUT LOUDLY: "BIG KUI, YOU LET ME GO, THESE ARE LIFE, IF you still want to live, GO up with me, perhaps also CAN cure, OTHERWISE YOU ALSO PULL ME ACCOMPANY burial ALSO useless!"
On hearing this, he sprang forward in a frenzy, and his eyes were full of violence, as if he had lost all reason. All of a sudden he just grabbed me by the neck and tried to strangle me.
I see either you die or I die, suddenly killed on the heart, severely kicked him, while he hand a loose, with his chest is the trigger, the bullet was all smooth head device, the strength is very big, his blood flowed out, playing his hands scratching around in the air, but didn't catch anything, slamming into the resin leaves.
This time, I was caught by his hand, has no consciousness of hemp, I doesn't feel all that my hands and not holding the branch, feel the body straight to fall off, busy stretched out on the side of the opposite hand to catch the ghost hand cane, but the hands are as rock powder, vines suddenly shrink to go in, my dark scold, slipped down the whole person, crashed on a limb.
I hit the branches of the tree, causing them to fall. I managed to catch them with my legs and stopped climbing, but a crowd of them gathered round me again. I can't help but smile, now I have so many ways to die can choose, either fall to death, or be bitten by insects, or poison. Old innocence is good to me.
Is DEPRESSED, SUDDENLY FAT MAN CLIMB UP FROM BELOW, KICK OPEN A FEW CORPSE LA, ORIGINALLY THIS BOY CLIMB OF THAN I RETURN SLOW, HE SEE ME, SCOLD 1: "YOU ****** STILL HAVE IDEA TO LIE DOWN HERE, YOU SEE Lao TZE BUTTOCK IS BITTEN OF ALL IS HOLE!" Said to help me, I shouted: "Don't touch me, I was poisoned, you go first, I did not save!"
Fatty TWO WORDS DO NOT SAY, A BACK UP ME: "YOU TAKE A MIRROR TO LOOK AT, YOUR ****** COMPLEXION IS BETTER THAN ME, SIMPLY IS COMPLEXION RUDDY HAVE LUSTER, HOW POSSIBLE POISONING?"
I a strange, look down, see hand is full of red rash, looks like be bitten by thousands of mosquitoes. But THAT red to the shoulder stopped, now instead in slowly fade, not by wonder, how that poison to me useless.
The fat man carried me on his back, biting his teeth to climb up, and I was behind him, becoming his flesh shield. The corpse La all jumped on my buttocks and bit his mouth. I cursed with pain, "Fat man, I thought you were kind, but you ****** wanted to use me as a shield!"
Fat man scold: "You wordy what, unconvinced you to back me! Didn't see Lao TZE butt ALREADY didn'T HAVE GOOD MEAT!"
I don't want to argue with him, but the Hydra cypress's circle near the tree pole was full of corpses, so dense that the fat man occasionally bumped into a pile of bones. Fortunately, the corpses had the same trouble, too. They couldn't distinguish so much that they jumped on top of the whirling mummies we were bumping and biting.
Fat A see, feel of this is a way, call me to hit those bodies, can dial all to him dial, let them move. Although I do not want to, but there is no way, small life matters.