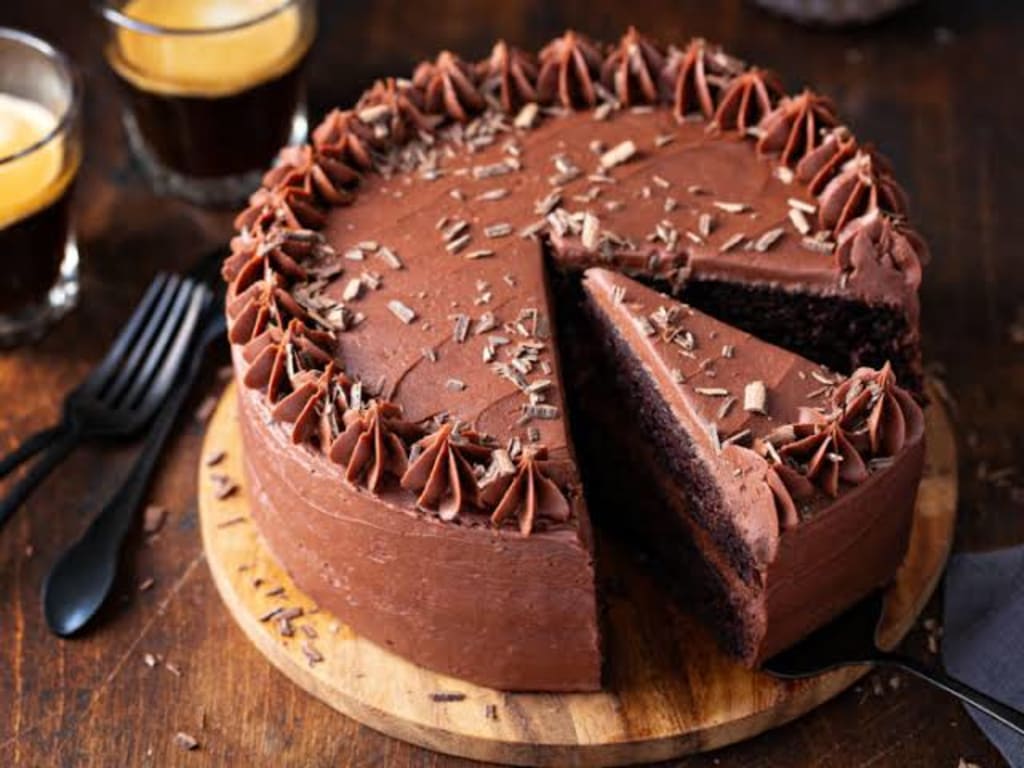 Tomorrow is Sunday, my daughter Shalini's birthday ..!
For the past four years, the birthdays we have been celebrating for her have, like my work, been very casual.
It's customary for me, my wife, and my mom and dad to start a birthday party in the evening, with a new dress for Shalini, a cake of half a kilo, a few chocolates, and simply a tiffin.
Since I got a promotion in my office last week, it seemed to me four days earlier that Shalini birthday should be set aside this year to celebrate, along with that. I also told my wife Akila.
"Do you have an easy budget .., what is my objection ..?" Said Akila.
Unusually not only for Shalini, but for all the family members to buy new clothes, I generously put a few thousand in my wife's hands and at the party after cutting the cake in the evening, I told her two types of menu, vegetarian and non - vegetarian for the convenience of friends.
Just telling Akila the plan is enough..she can do anything as best as possible without biting our hand.Otherwise can I keep what I earn and deal with a large family of seven ..?
When I left the office in the evening, Akila called. Fresh dress for everyone, vegetables for dinner, chocolate .. I bought everything, fresh chicken and birthday cake, you go and buy it in the morning .., then, when you get home at that bakery, good color creamy, Happy Birthday Do. Don't forget to write Shalini ..! "
"Okay..okay .." I replied to her and cut off communication. My friends, however, would buy toys and toys as gifts for Shalini. But, I have to buy her something different. What can I buy ..? What does Shalini like ..? '
After thinking for a few minutes I could not come to a conclusion.
Can you ask Akila ..? As a mother, she knows all the likes and dislikes of the child .., I will be the father ..? ' It was embarrassing when I thought about it. It is difficult to suppress .. What is the test ..? What a shame that her father did not know what his child would like ..!
In the coming elections, which party will form an alliance with which party? Can Modi become Prime Minister? What has Rahul done so far? What must be done to make the Geneva Conference a success? What is the reason for Rajapaksa's arrogance? How to prevent global warming ..? I can discuss that with office friends .., but, what does the child like .. Butt Ten could not come to a conclusion ..? Say..I was a little disgusted with myself.Is it sad that we are so far away from our family ..?
Out of some disgust, I pulled over and stopped the two-wheeler without speaking. For a few seconds I heard chattering voices very closely. I looked back. A crowd of pilgrims on their way to Palani via Pollachi was passing me. One of them was carrying his baby girl on his shoulder. The child bent down and said something in the father's ear. He said something, and the others walked away laughing out loud. I was very jealous when I saw them. Have I ever spent such an intimate time with my baby ..?
The darkness was slightly poetic. On the vehicle's petrol tank cover, the remains of some bird fell and splashed. Reluctantly looked up. The birds were returning to their nests in flocks and alone.
Birds..oh..birds .., suddenly something trapped inside me. When I first saw Shalini in the wooden crib given to her by Aquila's mother, she remembered a plastic toy wheel in green and red with parrots and pigeons tied to the diameter of the cradle across the cradle. The child will stop. The smile and excitement on his face will come.
Even when she was a little older, she would point to pictures of birds in some of the weekly magazines I buy at home and tell Akila something.
With the pencil she later found in her hand, she would say in her nursery language that even the first tweaks she drew on the wall was a crow and a sparrow. Akila is also saying "Yes". I used to watch all this only as a fun, I have gone without noticing for so long that she likes birds very much ..!
It was as if a clarity had been born in me now. I finished the work that Akila had told me to do and drove the vehicle home with great happiness.
The next morning, I was very excited. I bought the chicken and gave it to the house, informed Akila that they had told me to come and buy the birthday cake at four in the evening, and I left immediately.
"Did you go back .., is there any urgent work ..?" Akila asked.
"Nothing important. Here I come now ..," I got out of the car fast.
I reached the Pollachi market within ten minutes. "Where is the Love Birds shop ...?" When the ironmonger asked someone, he showed his hand in an alley. When he went to the particular shop, it was locked. When should I open this shop ..? I asked someone nearby.
He looked me up and down. What doubt does he have on me ..?
"Are you from the Forest Department?"
"Here..I came to buy Love Birds to grow Wheatley"
He looked at me decisively for a few more seconds and said, "Love Birds should not sell everything. Forrester, my brother raided my mother and fined him. Myilsamy's brother told me to go and buy it. "He gave me an address and cell number. I thanked him and left.
I went to the specific address and told the person there the details. He also took me to the back of his house.
There were four cages, a little too big. One of them was a very large cage, the size of my home kitchen. Inside were small pot pots and artificial twigs scattered in large numbers. More than a hundred lovebirds, of various colors and appearances, flew in and out of it, both parallel and alone. Some couples were gothic with each other. It was very beautiful to look at. In the other cages, large numbers of pigeons, white, black, and gray, were roaring strangely.
I pointed to two pairs of lovebirds and a pair of pigeons and asked for the price. The price he said, including the wire cages, was higher than I expected.
He tied the two cages with paper, as if to separate them after going home. I wondered, 'Is the sale of birds so secretive?'
When the cages were placed in the front of the vehicle, their height and width were slightly visible. Although it seems that I can manage and drive away .., I took it safely and left.
The joy on Shalini face, when he sees the birds alive, which he had hitherto seen as mere pictures, must be graciously admired. I want to fully enjoy the joy of being a father, to catch up with his child. All the way my idea was running like this.
Somehow I brought them home safely. The only surprise for Akila .. "What is this big parcel ..? Asked, she helped unload them.
"I said two..call the shawl. This is for her, my birthday present." Said.
Yeah All that sounds pretty crap to me, Looks like and for me either.
"Come here..to your birthday, look what Daddy has bought ..!"
"What..is this So big ..? Show me where. "Longing flashed in the child's eyes.
Looking at her, I frantically split the papers around the cages.
Inside, the birds, which were yellow, black, and green in color, sounded louder than before as they watched the new space with horror. As well as the pigeons were walking fast cross-country into their cage.
I looked at the shawl.She was looking at the birds. "Dad..is this Love Birds ..? This is the pigeon itself ..? The joy of seeing the birds breed was in her voice. It was also the surprise of seeing the birds alive in the vicinity.
"Do you like it ..?.
"I really like all the birds ..!" She came as told and hugged me. Abba..now I was overjoyed. Yet her gaze was on the birds.
"Dad .. open it all ..!"
"Oops..everything will fly away when it opens..After our house, we can grow all these cages."
Akila was having fun watching us talk as she stood with her hands clasped.
Shalini was still looking at the cages. A few minutes passed. Shalini slowly released her hands from my hugged shoulder. She went straight to the cage where the Lovebirds were and looked back at me. "Daddy..you should not come next to me. That's where you will be." Sadar opened its cages. As if waiting for this, the lovebirds flew out of the cage in a row. At the same second, she opened the cages containing the pigeons. Before she could tell me what she was going to do, it happened.
"Day..day..what are you doing..is it open ..? Let all these Love Birds fly away ..! " Just as I was saying that, all the pigeons that were hesitant to come out of the cage . They flew away to chase her away and disappeared in a few seconds.
She had planned and texted me so well now that the birds were all open. " do you like birds very much ..!"
"Yeah..I like it very much. That's why I opened it. "I looked at what she said once more. I knew now that there was a lot of meaning in those words.
In the hands of Shalini, who had returned home in a few seconds, there was a small birch sapling, as if nothing had happened. "Dad..don't worry..let's plant this tree behind our house.Is it a little .., like a flying pigeon now, let a lot of birds come and gather here. Akila face lit up with pride.
Realising that children are not children at all times and adults are not adults, I was born again that day ..!
Reader insights
Be the first to share your insights about this piece.
Add your insights