50+ Subscribers To Follow Into Battle
This 50+ Person Army is a strong one, a loyal one, one with a heavy case of bibliophilia. They deserve praise. They deserve their moment in the sun.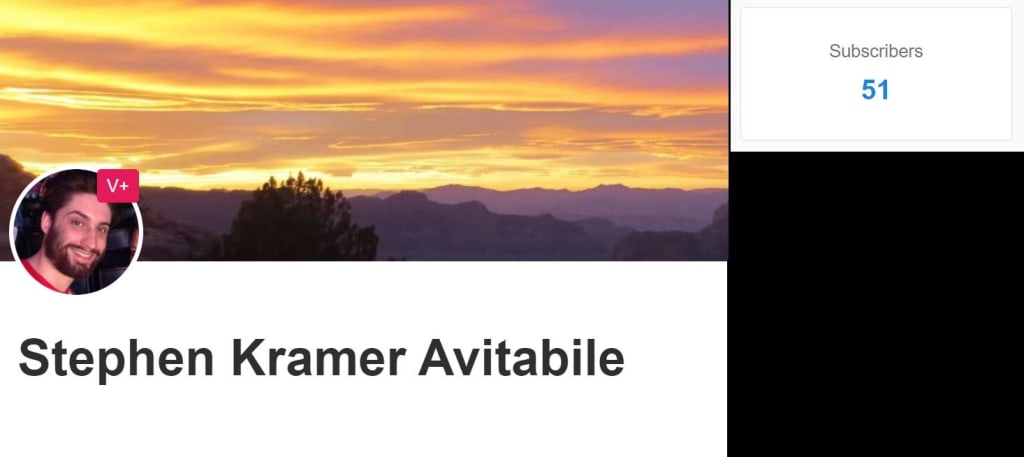 Photo by Author
This 50+ Person Army is a strong one, a loyal one, one with a heavy case of bibliophilia. They deserve praise. They deserve their moment in the sun.
A wind sweeps over the grassy hill and cools the foreheads of the 50 plus followers. What a day to be out for a battle.
"Gather round, you lot!" The man at the front calls out. "50 subscribers! I never thought I'd see the day!"
The 50 cheer, each with a book in hand. Some even clutch a smart phone in their other hand, going back and forth between reading passages from their book and reading paragraphs from an online article.
"I know you all follow many!" The man continues. "I know some of you follow one another! But I am so grateful you follow me!"
The 50 cheer once again. One throws a battle axe in the air triumphantly. Another tosses his glasses to the sky.
"You've followed me through comedic stories, through sci-fi, through fantasy, through genre blends, through the rising, futuristic cities above our own, through the snowy tundra hunting for phantoms, through my most recent horror series, and even a post on sad-ass sandwiches! I'd like to say thank you for sticking by my side! For the times I know what I am doing and have it all mapped out… for the times where I am just winging it… seeing what destination the journey may spit us out into… thank you!"
The 50 cheer. Towels, blankets, and couch pillows spin in the air in triumphant fashion. Someone murmurs about a lost pair of glasses.
"I am lucky to have 50 people follow me into any battle I step into. To follow me on any adventure. You may not all make it on every journey, some of you jump in for particular adventures, some of you may just be sitting in the grass, sharpening your reading glasses, but you're there supporting in spirit! I appreciate the fact that you once clicked that 'Subscribe' button, it took a lot of courage."
Cheering gets louder. Books, pens, and staplers are flung into the air. Many objects have been falling back down onto the followers and bandages have begun being handed out.
"I thank you for following me, you lot!" The man bellows. "And I promise you all, many more adventures are to come! I hope you will enjoy the journeys to come. And if any more wish to follow our army, we welcome you! There's no sign-up fee! No action required! We've done away with having newcomers sign the waiver as we found it drove potential followers away. And it's unnecessary, the last time anyone got injured on an adventure was…"
The man looks out into the crowd. The casts on broken limbs from the 'Morsambula' series. The burn marks on others from 'Collecting The Leaves.' The bruises and cuts from 'Sour, Salty Orchestra' and countless other stories. The bandages from today…
"Thank you for following me! Give yourself a round of applause!" The man yells suddenly.
The 50 cheer. They applaud. Several of the followers with only one good arm each, meet up to applaud by repeatedly high-fiving one another. Another gust of wind sweeps over the grassy hill and hundreds of bandage wrappers swirl in the air like beautiful, plastic leaves.
**************
If you enjoyed this story and want to read more of my work, then please come check out my website where I post all my latest work, plus you can even subscribe for updates!
About the Creator
I'm a creative writer in the way that I write. I hold the pen in this unique and creative way you've never seen. The content which I write... well, it's still to be determined if that's any good.
Reader insights
Be the first to share your insights about this piece.
Add your insights