Whole potential of Italian Tomato Sauce
Let's unlock the whole potential of Italian Tomato Sauce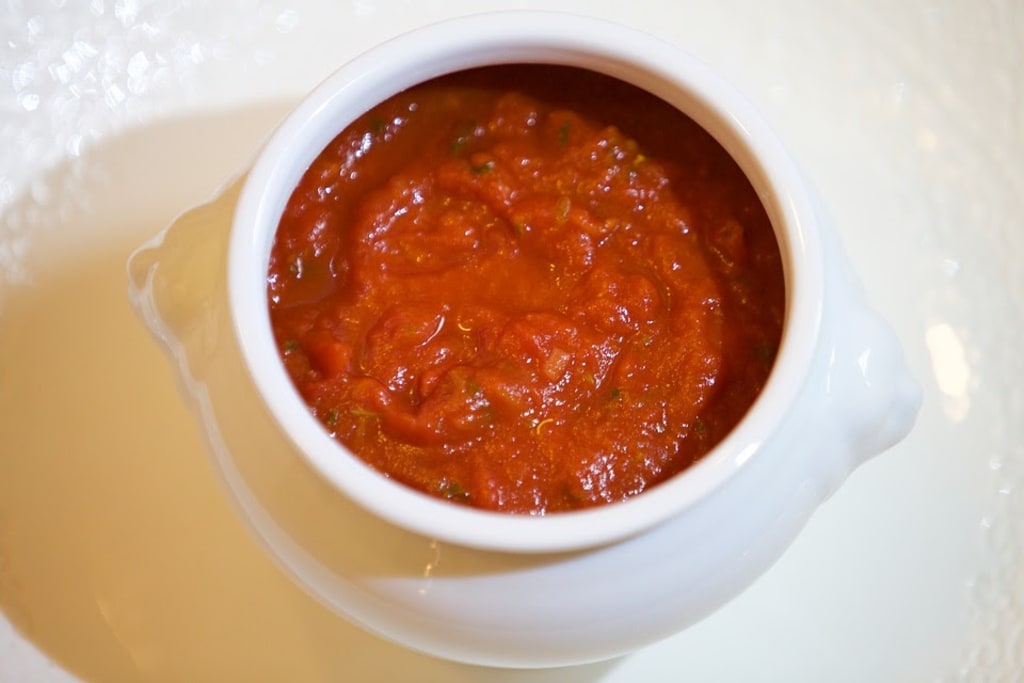 Roasted Garlic Tomato Sauce by La San Marzano
Today, we are not going to beat around the bushes here. The Italian Tomato Sauce may sound to you just like a paste - but remember it holds an immense amount of flavor. Basically, the sauce is made with fresh or concentrated tomatoes. It's actually like that they have been cooked down well, then had the skin and seeds stripped off. Along with this, it is cooked down until it becomes a super smooth paste.
On the other hand, we all know that it is one of the most common items in our pantry. Even now, many of us have started using different versatile types like roasted garlic tomato sauce. Basically, all the types act as an excellent base for wraps, tacos, curries, pasta, spaghetti, and even soups. But at certain times, you might literally think of another way it can be used.
Don't worry! We've put a few quick recipes that you can try on with an ordinary tomato sauce or even other mixed flavors. We ensure that you won't be bored!
Shakshuka
Similar to the above one, this dish originated from Tunisia. Eggs are typically cooked in the Italian Tomato Sauce. This homey dream can be a full-time meal when you add a little of chewy grains and leafy greens. Take a look at the ingredients:
Olive Oil - 1 tbsp
Medium onion (neatly diced) - 1
Eggs - 4
A handful of leafy greens (finely chopped) - Some kale, mustard greens, and spinach will work best
Cooked grains (Quinoa, Farro, and Brown Rice) - 2 cups, make sure it is cooked
Crumbled Feta cheese - 1 cup
Arrabbiata Tomato Sauce by La San Marzano - 24 oz
Instructions:
Heat the Olive Oil on a medium flame in a high-sided pan. Cook the diced onions while stirring them occasionally. Do it for at least 3-5 minutes.
Add some Arrabbiata Tomato Sauce into the mixture. Cook unless the sauce has thickened slightly for 3-4 minutes. Don't forget to fold in the greens.
Take a spoon, make little pockets so that it can be used to crack the eggs. If you want, you can season it with some salt and pepper. Here, don't break the yolk!
Now, cover the pan and cook until the whites are completely set, like for about 4 minutes. Now, turn off the flame.
Lastly, pile up a mouthful scoop of the cooked grains, and let them sit at the bottom of the bowl. Top it with that saucy mess and an egg.
Bring the crumbled Feta in action, spread it over the top, and eat heartily with your loved ones!
Restaurant-style Mexican Rice
Another traditional dish you can try is the Mexican Rice that comes together so quickly in a single pot. So get ready to enjoy that extra kick of flavor. You can serve this dish alongside some tacos or tortilla chips.
Ingredients to use:
Olive Oil - 1 tbsp
1 medium onion - diced
Fine Basmati Rice - 11/2 cups (Boil the rice beforehand)
Tomato sauce - 1 (You can try Roasted Garlic Tomato Sauce by La San Marzano)
Veggie Broth - 11/2 cups
Diced Carrots and Frozen Peas
Cumin and Chilli powder - ¼ tsp
Salt and freshly crushed black pepper (as per taste)
Plum tomatoes (diced) - 2
Fresh Cilantro leaves
Instructions:
Heat the Olive Oil on a medium flame. Add onions to it, and let it turn a bit brown, let's say for 2-4 minutes. Stir until the rice is toasted well.
Now, add the Tomato Sauce along with the veggie broth, and let it prepare for about 2 more minutes on a low flame.
Then, simply bring the chopped carrots, frozen peas, cumin, and Chilli powder into the pan. Add some salt and pepper if required.
Bring the mixture to a decent boil, cover, and let the mixture cook with the rice for 10-15 minutes. If you have already boiled rice beforehand, then keep it short for 5-6 minutes.
Stirring Plum tomatoes is optional here. Once cooked, top it with fresh cilantro leaves.
And there you go! Both authentic dishes can be cooked at home easily. Yes, why not try them during the Quarantine time. Definitely, when you prepare them with the enriching and fresh, gluten-free Italian Tomato Sauce, they are going to taste millions of times better! Don't forget to check the exclusive Italian Food's online Pasta Sauce range, specially designed for basic Italian meals.