Where to Eat and Drink in Hong Kong
This article cannot start with the obvious – Hong Kong is a very popular touristic destination yadda yadda yadda – because everyone knows it is.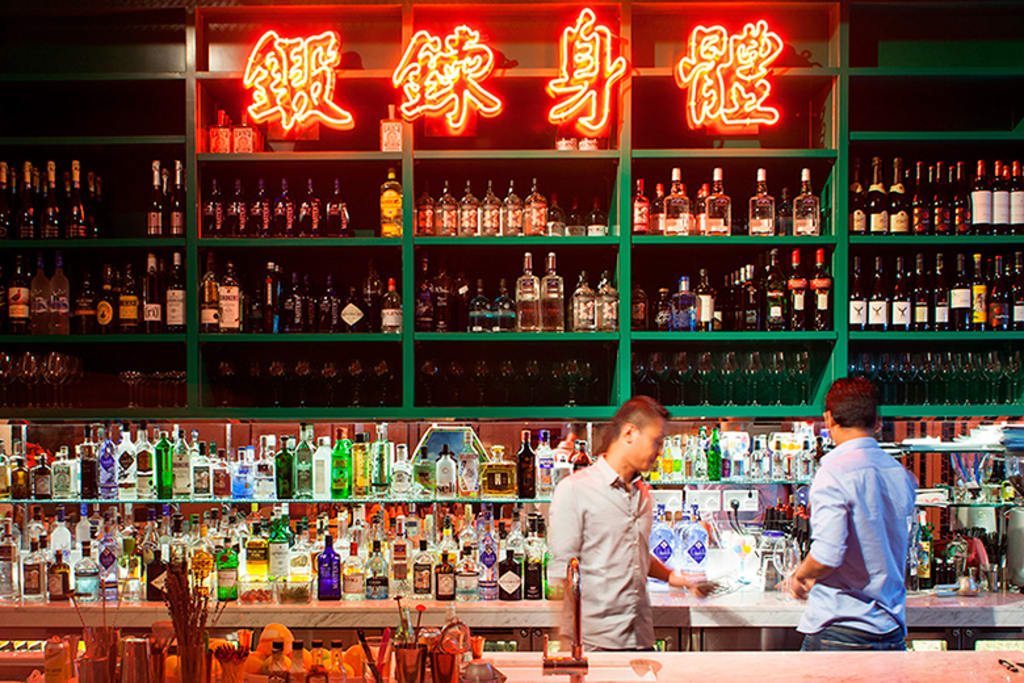 However, it can start with—this is definitely the place you want to go this or next year! Why? Because this place is a very peculiar one—it's filled with magnificent views and great places, accompanied with interesting culture. However, you never know what to expect there, especially when the food is concerned. Starting from dim sum and meals that look cheap but are actually super tasty, to posh meals while drinking champagne (yes, champagne is huge in Hong Kong), you can definitely find whatever you want in this place. So, if you have any plans to go there, sometime soon, take a look at this guide, find the cuisine you want and check those places out!
Dim Sum – The reason to visit Hong Kong
One of the most important reasons for visiting Hong Kong is to try their spectacular dish, dim sum. There is an old Chinese tradition of drinking tea, which is also known as yum cha, and it's a custom to eat small bite dishes along with it. These are known as dim sum, and are exactly the reason why you can find this food around every corner in Hong Kong. Even though it's very widespread, eating good dim sum is important, and thus it's a bit challenging to find a place that serves the best one. The place where you want to try this at is the popular Lin Heung Teahouse, which, even according to CNN, has the best dim sum atmosphere in the whole city. If you cannot find a table there, as it's very popular, you might want to try the Sam Yui Hat. It's not as crowded as the Lin Heing Teahouse, but the dim sum is pretty much amazing.
Posh restaurants
If you're up for a more cosmopolitan atmosphere, fear not, as Hong Kong has some very posh and luxurious restaurants to offer. Namely, it is home to more than 60 Michelin-starred restaurants, and any that you pick is an excellent choice. If you want to stay in, there's also the possibility of experiencing some tasty takeaway and drinking great champagne in Hong Kong from the comfort of your own home. However, if you wish to experience its nightlife, then you should definitely opt for Ruy Gin, one of the best restaurants to wine and dine with a view. It is located on the 101st floor of the tallest building in Hong Kong, so the view is really spectacular and the food definitely matches the experience. Another option would be the Caprice at the Four Seasons Hotel in Central district which offers first-class views on Victoria Harbour.
Roast goose – Another thing you should try
Another must-eat in Hong Kong is the roast goose, and it is definitely a dish that you will not find anywhere else in the world. This type of goose is marinated in a blend of a plethora of secret spices (sometimes even up to twenty) that gives it such a delicious taste. Then, it is roasted using charcoal until it's crispy golden. This dish is eaten with the skin, which makes it such a remarkable experience, as you will feel the skin melting in your mouth and producing the most succulent taste you've ever experienced. The best restaurant to try this is Yat Look, which is a restaurant of one Michelin stars, and it serves the best roast goose according to locals.
A taste of America
If you get tired of trying their local cuisine, you can always find something that you're used to. American-styled burgers and beer are also very popular in Hong Kong, and you can find several restaurants that offer amazing burgers and beer. If you want the classic burger, you simply have to try the Big Sur restaurant, which is also a bar. This means that you can grab a beer after you're done with the meal from their amazing cuisine. Another option is the Butcher's Club Burger, which happens to be a restaurant that specializes in burgers (but you will have to go to another place if you want to drink beer with your food).
Hong Kong is definitely a place where you can find any type of cuisine, but you need to know where you're going as not every place is worth it. Hopefully, you'll visit some of these places from the list, as you will most certainly want to return.