When the folks on your bookshelf come over for dinner
First Place in Dinner Party Challenge
Wonderful things happen when you invite the people from the books in your personal library to gather for food and drink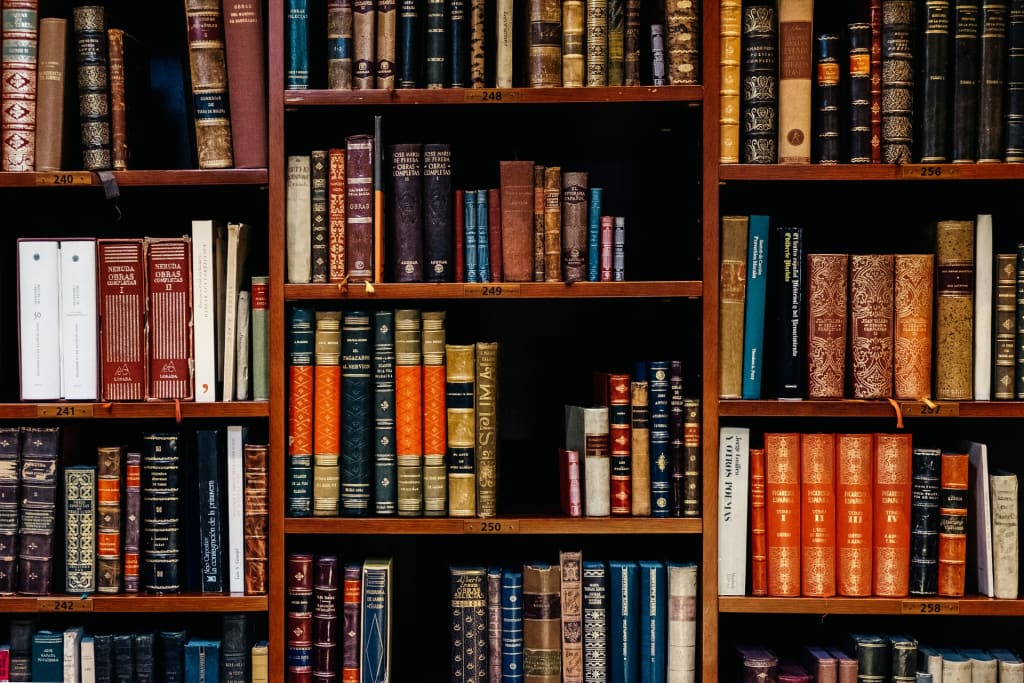 Let the characters in your favorite books mix and mingle in your mind
IF I COULD INVITE ANYONE – past or present – to a big dinner party that I designed, I would invite the people who are the focus of the various books that line the black metal bookcase in my living room.
Fascinating conversations would take place. Just thinking about it makes me look at history and society in new and interesting ways.
As Peter Knox, a longtime book marketer and creator of a Tumblr account called Share Your Shelf, once wrote: "Nothing starts a conversation better than a bookshelf."
And when you imagine the people featured in the books from your bookshelf interacting with one another over dinner, that conversation gets even better.
So, with that in mind and without further adieu, allow me to introduce you to nine people from my personal library that I would invite to my ultimate dinner party, and maybe suggest a few conversations that might be had.
1 and 2. Thomas Jefferson and Sally Hemings. I mention the third president of the United States and his enslaved "chambermaid" as a couple because that's essentially what they were and, even if they weren't, it's probably what they should have been. After all, they had at least six children together, beginning when Jefferson got Hemings pregnant in Paris when she was about 16. What was the nature of their relationship? Tina Andrews, an actress, playwright, screenwriter and producer, wrestles with those questions in a book called "Sally Hemings, an American Scandal: The Struggle to Tell the Controversial True Story."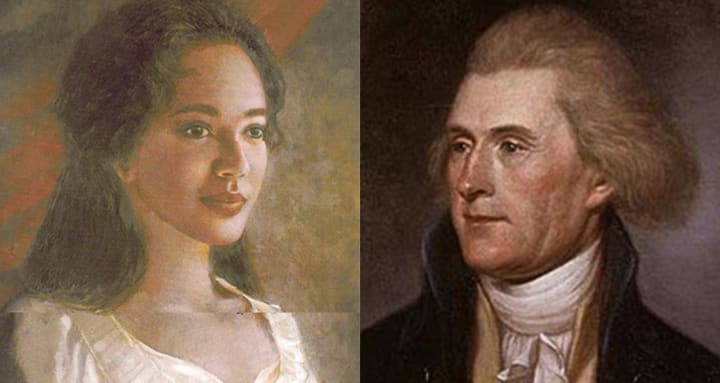 I bought this book in 2018 after I visited Monticello – Jefferson's former plantation estate in Charlottesville, Virginia. I wanted to learn more about the relationship between Jefferson and Hemings. Was it purely a "master-slave" relationship? Or was there something deeper to it? I suspect it's the latter, especially when you consider the fact that when Sally Hemings worked for two years as Jefferson's servant in Paris during his time as an ambassador to France, where she was a free woman, Jefferson convinced her to return to slavery in Virginia in exchange for "extraordinary privileges" and freedom for her future children. It's important to note that Hemings was already pregnant in Paris when Jefferson brokered this deal. Still, questions linger about whether Sally Hemings was Thomas Jefferson's lover, or a victim since – as his slave – she didn't have much of a choice. Or could it have been some complex combination of the two?
If T.J. (that's what I like to call Thomas Jefferson) came over for dinner, I'd like to ask him two things: 1) Why didn't he marry Sally Hemings? As a Founding Father, that act alone – marrying Sally Hemings and essentially making her the first Black First Lady of the United States – could have done so much to stop racism in American society before it became more entrenched than it already was. 2) What are his thoughts on today's Black Lives Matter movement, which exists largely because of things he and his fellow Founding Fathers put in place over two centuries ago.
3. Charles Ramsey. This is the Cleveland guy who rose to fame briefly in 2013 when he kicked in his neighbor's front door after hearing a woman's cry for help and ended up freeing three young women – Amanda Berry, Gina DeJesus and Michelle Knight – who had been missing and were being held captive by the neighbor for about a decade. Ramsey tells his incredible story in a book with this lengthy title: "Charles Ramsey, Dead Giveaway: The Rescue, Hamburgers, White Folks, and Instant Celebrity ... What You Saw on TV Doesn't Even Begin to Tell the Story ..." The book takes its title from Ramsey's famous "dead giveaway" interview, which you can view below.
I bought the book because I admired Ramsey's candor and wanted to hear more of his views on the world. In his book, Ramsey stated that he was going to lend his celebrity status to helping women to get out of abusive relationships. It'd be interesting to see Ramsey speak with Thomas Jefferson and Sally Hemings about their relationship. Consider the following passage:
"One of the sure signs that abuse is coming is jealous, controlling behavior. You might first think it's a sign of love, but it isn't. It's a sign that he considers you his possession."
Just imagine how red-faced Jefferson – who once wrote that he considered Blacks as "inferior to the whites in endowments of both body and mind" – would be if Ramsey got the chance to grill him about whether he viewed Sally Hemings as a person or as his property.
No one should feel sorry for how Jefferson might be humiliated at my ultimate dinner party. At Monticello, he constructed his mansion with secret doors and passageways so that his slaves could serve his esteemed guests without being seen. Remember the word "slave" means being forced to work for free.
4. Steve Jobs. Aside from the fact that I've always preferred Macs over PC's, I see tremendous value in having the late co-founder of Apple Computers – and a driving force behind so many of its products, from the iTunes Store to the iPad – to help illuminate all things technological.
I bought Jobs' biography – simply titled "Steve Jobs" – at half price back in 2015 when the local Books-A-Million was going out of business. As a former hip hop deejay, one of the most interesting vignettes in the book for me is when Jobs meets with Eminen and Dr. Dre to get the rapper and mega producer onboard with selling their music via the iTunes store.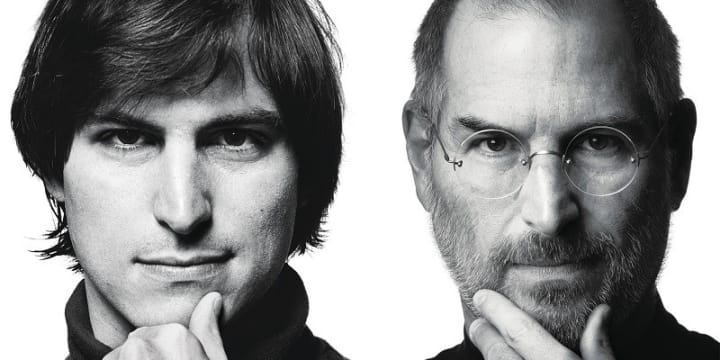 Personally, I'd like to ask Steve Jobs for his ideas about how to better provide online education and access to technology to poor kids who need it during the COVID-19 pandemic.
5. Garry Kasparov. Most people know Kasparov as the former world chess champion who once beat – and also became the first word champion to lose to – a chess-playing super computer. The computer – made by IBM – was called "Deep Blue." But in the time that has passed since those historic "man-versus-machine" matches back in 1996 and 1997, Kasparov has taken quite an interest in computers and Artificial Intelligence, also known as AI.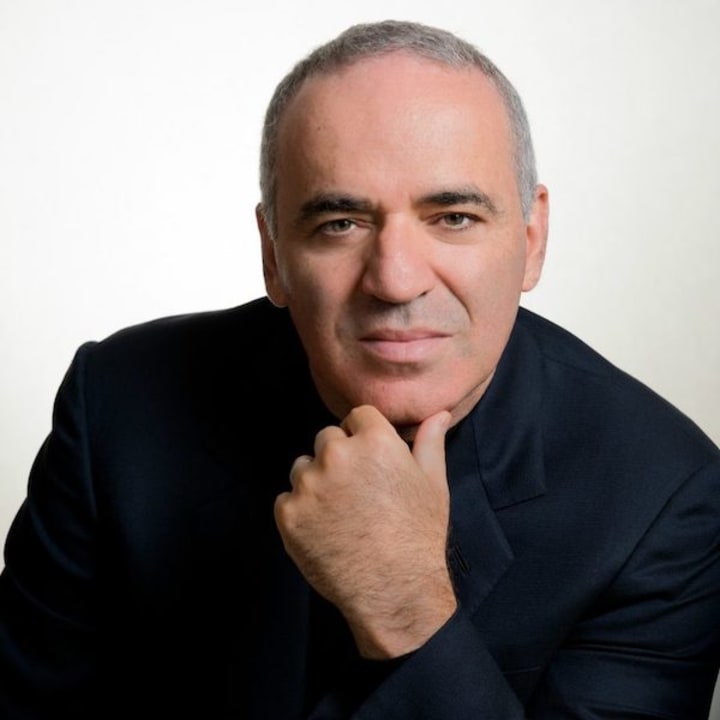 In his 2017 book, "Deep Thinking: Where Machine Intelligence Ends and Human Creativity Begins," Kasparov expounds on the benefits of collaboration between humans and computers. "If you're looking for a field that will be booming for many years, get into human-machine collaboration and process architecture and design," Kasparov advises in his book.
I trust Kasparov and Steve Jobs would have much to discuss. But since Jefferson was into architecture and design – especially homes and clocks – I'm sure he'd be keen to join in on their discussion, too.
And since Jefferson was also a avid chess player, it'd be interesting to see him play the former world champion. A chessboard would not be hard to find. A chess set that Jefferson owned is still on display at Monticello.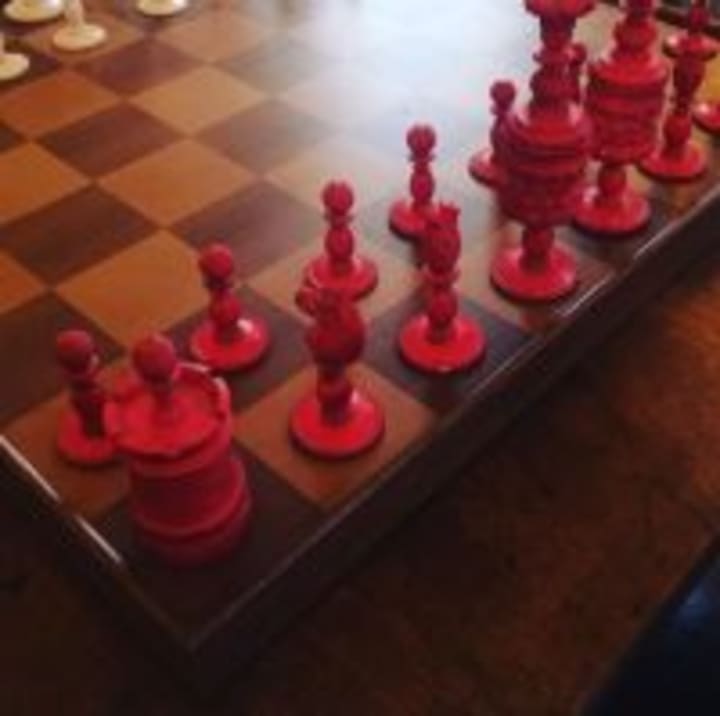 6. Bobby Fischer. As fun as it would be to watch Garry Kasparov and Thomas Jefferson play chess, in order for Kasparov to truly enjoy a chess game, he would need some serious competition from another world champion. Enter Bobby Fischer, who was world chess champion in 1972 and set off an era of intense interest in chess known as the "Fischer boom."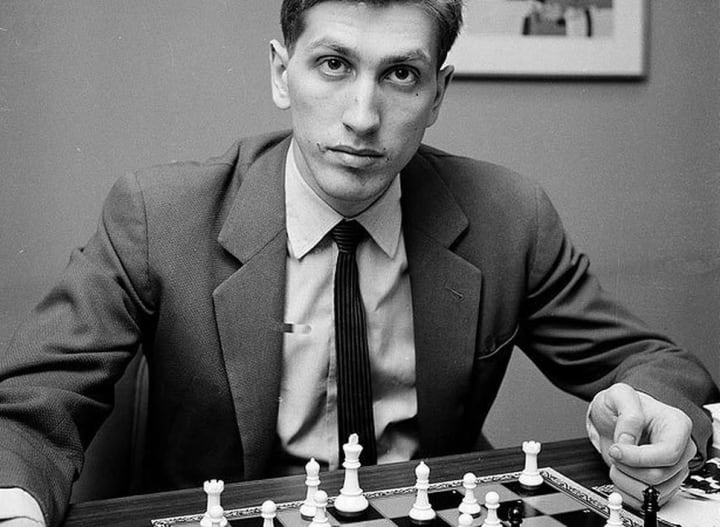 I own a copy of "Endgame: Bobby Fischer's Remarkable Rise and Fall – from America's Brightest Prodigy to the Edge of Madness."
I'm 100 percent certain that Kasparov would enjoy the chance to play Fischer. As Kasparov stated once during a historic visit to Bobby Fischer's grave in Laugardælir, Iceland, he never had the chance to meet Fischer but always "dreamed" of working with him to promote the game of chess.
Jefferson would also enjoy Fischer's company. Jefferson had a longstanding interest in clocks, and Fischer holds a patent to a special chess clock that uses time increments in between moves.
7. Marion Barry, Jr. As four-time mayor of the nation's capital, the late Barry is unfortunately known for a widely-circulated video in which he was arrested in an FBI sting for smoking crack cocaine.
But the real tragedy is that there was so much more to Barry, a chemist who had a deep and abiding love for education and concern for the downtrodden who made their homes in Washington, D.C.
I know this from reading "Mayor for Life: The Incredible Story of Marion Barry, Jr.," a biography I bought the same day I got the Steve Jobs book.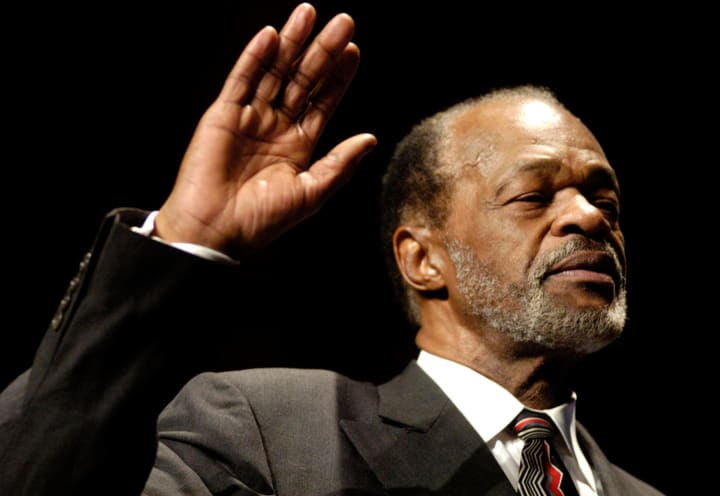 Barry also wanted to see Black people get a piece of the American pie. As he wrote in his memoir:
"A lot of whites inherit businesses, and some of them come up with genius ideas, like KFC, Google, and Facebook. But the biggest impediment of black folks developing the same type of businesses is the lack of capital. The banks purposely won't give most black businesses the money to start out because they don't really want us to succeed. Some of the banks realize that would only create more competition for whites. I felt the need to set up small business programs so blacks could get in and start something they could own."
Thomas Jefferson's life is a testament to Barry's analysis about how many whites inherit businesses. Jefferson inherited approximately 175 slaves and thousands of acres of land from his father and father-in-law. He also enslaved his own children that he had with Sally Hemings.
I can't imagine that Barry wouldn't impress upon everyone in the room that Black people have been at a distinct disadvantage in America since before the nation began – a disadvantage that is inextricably linked to the enslavement of Black people such as Sally Hemings and her children. I think he could make a compelling case for the financial capital he knew Black people needed to create business ventures to achieve self-reliance.
Steve Jobs could clearly provide invaluable insight on how to make those ventures succeed beyond anyone's wildest imaginations. So could Kasparov, who is author of a book titled "How Life Imitates Chess: Making the Right Moves, from the Board to the Boardroom," a copy of which I also own.
8. Marcus Garvey. Speaking of self-reliance, who better to make the case than this Jamaican-born printer who journeyed to the U.S. in 1916 to meet Booker T. Washington and to learn more about Washington's famous Tuskegee Institute – a historically Black college founded in 1881 – in order to start a similar endeavor in Jamaica. Garvey never met Washington, but he ultimately moved to New York City, where in 1916 he began to organize the Universal Negro Improvement Association that he had founded in Jamaica two years prior.
I own two books about Garvey: "Marcus Garvey: Life and Lessons," and "Philosophy and Opinions of Marcus Garvey."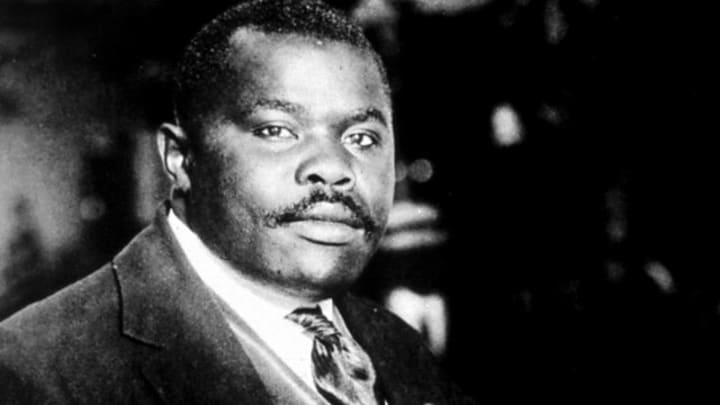 Garvey had a powerful message when it came to slavery – he felt that the worst form of slavery was mental slavery. Consider, for instance, the following passage:
"Mind is the thing that rules and the black man today falls below the level of the white man only because of the poverty of his mind. He has somewhat subjugated his mind. He has surrendered it to his environments – environments that have been created for him through an exterior civilization ... but when the Negro recovers himself and starts to think independently and particularly in the direction of building for himself ... he will find that there is absolutely no difference between him and the white man."
Given Garvey's message on self-reliance and Black racial pride, it goes without saying that it would be interesting to see Garvey in an exchange with Thomas Jefferson regarding his racist views. But in truth it wouldn't be the first time that a Black man had challenged Jefferson regarding his views on race. Benjamin Banneker did that eloquently in a public letter to Jefferson.
For that reason, I'd much prefer to see Garvey direct more of his time and attention to my final guest of honor, whom I identify in the next paragraph.
9. Major Taylor. If I were a gambling man, I'd be willing to bet that the vast majority of people reading this article have never before heard of Major Taylor. He was the first African American champion in any sport beside boxing. Taylor was a professional bike racer. Against the backdrop of racism and with the help of various bike manufacturers, he won the world cycling championship in 1899 and 1900.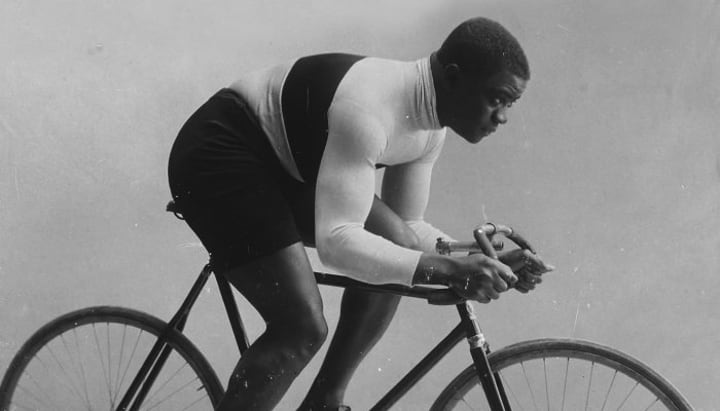 "Their sponsorship allowed him to persist in his successful efforts to break the color line within the sport, to win world and American championships, and become an international start, " wrote Andrew Ritchie in "Major Taylor: The Fastest Bicycle Rider in the World."
I bought the book at a bike shop in Manhattan back in 2014 when I lived in New York City for a brief spell.
One of the most interesting facts in the book is that Major Taylor was involved in the creation and adoption of innovative bike technology – including a chainless bike and extension handlebars that enabled him to develop an efficient riding position.
Garvey and Taylor lived during the same time. If I could get them to go back in time, rather than investing in his doomed Black Star Line steamship company, I would recommend that Garvey team up with Taylor to develop a Black-owned bicycle company whose sole objective was to create superior bike technology for riders and racers. Whether the company would have been called Garvey & Taylor or Taylor & Garvey, it certainly has a nice ring to it. And maybe if it were successful, biking and cycling wouldn't be seen as such a white activity or sport. I imagine today's iteration of a Black bike company could be pitched as something that promotes sustainability, feasibility and fitness.
Just imagine if all the Civil Rights marches of the 1960s had been massive bike rides for Civil Rights. A major Black bike company could have changed American history in innumerable ways. And with insights from and collaborations with companies such as Steve Jobs' Apple, perhaps the bikes could have evolved into "smart" bikes with various forms of technology.
The venue
So where would this ultimate dinner party – one that features presidents and champions and everyday heroes – take place? I can think of no better place than Jefferson's former estate: Monticello.
Of course, I know in the real world, the Thomas Jefferson Foundation would never permit it. But if I had my way, we would all dine in the same place where Jefferson used to hold all his fancy French-style dinner parties. Only this time Jefferson would literally be a guest in his own home.
The servers would be employees of a high-end catering company that specialized in Jamaican cuisine. To respect everyone's musical tastes and sensibilities, I would hire violinist Damien Escobar to play everything from classical music to covers of hip hop and R&B.
We would all feast on a fine eight-course meal that featured everything from curry goat and chicken to corn soup and fried plantains. At the end of the night, we would hand Jefferson the bill. Sally Hemings would get the house and lay claim to her rightful place in history as America's first Black First Lady.