What's Wrong with Whole Foods?
A Cross Cultural Reflection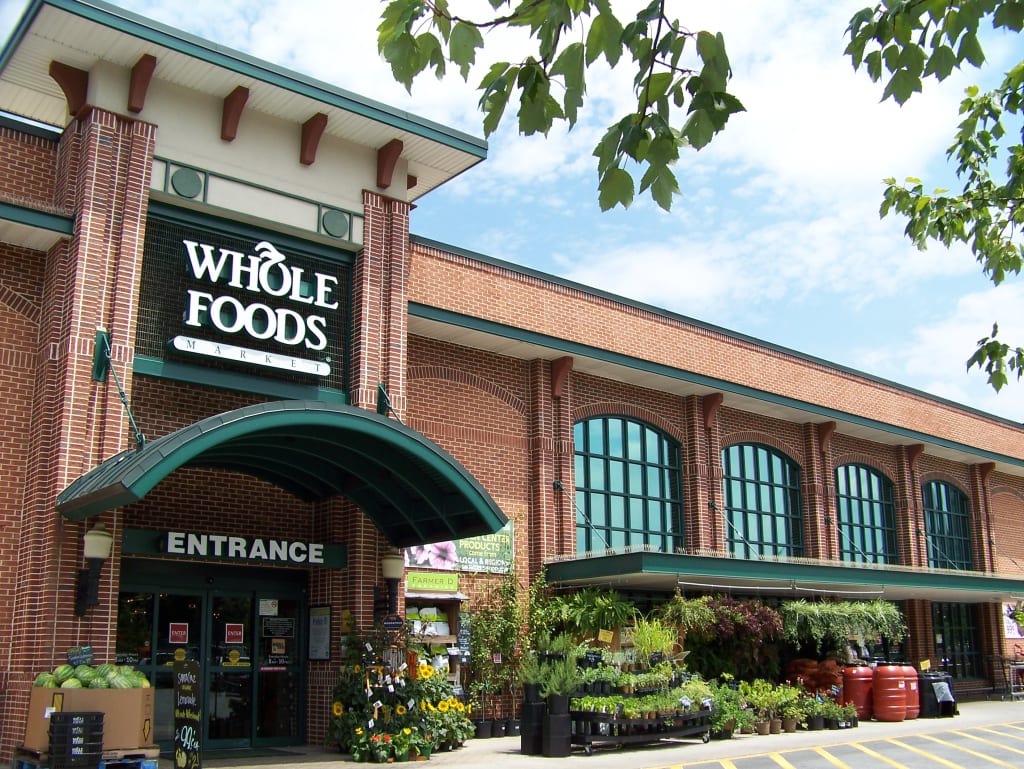 Whole Foods (Atlanta, GA) - Original Picture Credits and Rights - Whole Food Markets IP, LP. 
I spent four years of my life in Decatur, GA attending college. Although I was born in New York, I identify closest with Georgian suburbs and the metro-Atlanta area. When I was in high school, one of my family's favorite things to do on the weekends was to go the big Whole Foods store thirty minutes away. We loved their warm yet industrial interior and intense hot food bar selection, and colorful gelato. My parents loved the clean floors and selection of health food vitamins. I particularly loved their selection of cross-cultural foods. I felt like Whole Foods's selection gave me the tools to make almost any food I wanted to try. However, like many students, during college, I was too poor and too far from Whole Foods store to shop there. Alternatively, I would begin to shop at Decatur's local Dekalb farmer's market after hearing about their great prices on food. In my later years of college, I studied abroad in Germany and South Korea. It was this culmination of trips when I rapidly fell out of love with shopping at Whole Foods.
During my study abroad program, one of my favorite things to do when I traveled to Germany and South Korea was to visit the local marketplaces. The markets had even more than just food and goods to see. While walking down the streets of the markets, a sensory overload of culture hit me. Not only did I enjoy the adventure of exploring the farmer's market for global foods and new things to try, I started to grow a huge interest in both what it meant to be authentic and what it meant to have a community. These places felt like they had real people exploring their own culture. Shopping in South Korea, it was so intriguing to see many older women selling their prized goods in the farmers market.
As someone who grew up in the predominantly white suburbs her whole life, the Whole Foods was the best adventure nearby my town. After studying abroad, when I would visit home and go to the Whole Foods with my family, I looked around through the giant store full of real people, and yet I felt completely dismissed. While I was not always welcomed in cultural spaces in either Germany or South Korea, there was still something different between grocery shopping in Germany, South Korea, and here in the USA. There was something I liked more about shopping in those rather than here.
In South Korea, systematic racism does not fuel gentrification like here in the USA. However, the existence of gentrification was still prevalent in South Korea and growing rapidly. Seoul has huge food and department stores just like anywhere else, but perhaps because of exponential tourism, those cultural scenes (such as farmers markets and street markets) were being preserved from the expansion of gentrification. Even with the active commercialization of Seoul, the city still benefits from local street markets that serve local residents and tourism. In fact, most street markets even operate on their own specific marketplace currency created in 2009 to help boost the local economy. Germany also had huge generic grocery stores in addition to their common local farmers markets. I started to decide that the issue of authenticity seemed to be prevalent not solely with the increase of generic chain stores, but the elimination, degradation, and dismissal of local culture. In many countries, even those that strictly apply to a capitalist model seemed to not have used the addition of commercial stores to destroy the unique cultures of the people.
Shopping in these commercial American grocery markets felt like I was strolling around in the same neatly pressed box that Whole Foods 365 Ramen Noodle Kits come in. Every label and vacuum-sealed bag was presented in a way that was palatable for the consumption of young white gentrifiers. Although farmer's markets are not perfect, I have enjoyed them more fully for what they are both abroad and in the USA. Farmer's markets like the Dekalb Farmers Market are the closest I can get to anything that feels real to me in an area that is so heavily gentrified.
I do have, in addition, other issues with Whole Foods, such as their past use of prison labor, lack of GMO-labeling, dismissal of full-time employees to save profits, and price inflation. Nonetheless, in the root's video about Whole Foods in Harlem, NYC, it is quite clear to see how the appearance of a Whole Foods shop to a neighborhood is the last confirming nail on the casket of gentrification. Sure, Whole Foods brings bounds of produce, every middle-aged mother's medicine-cabinet-dream, and interesting hot bars filled with hard fried plantain. However, all of those great benefits were meant for the people that are being encouraged to move into the neighborhood, not the ones who are being forced out.
It took me to travel abroad to a place that I also didn't feel I belonged in order to realize this. The reason why my neighborhood felt "culture-less" was because the agency of people of color is restricted in order to preserve the cleanliness and pristine condition of the historically segregated suburbs. The people's economic freedom to make their city their home really did make the city's culture. Although it's hard to explain any of this without explicit mention of capitalism and whiteness, it's needless to say that these phenomena make cultural blanching and gentrification so successful.
There's no real authenticity with supermarket chains like Whole Foods when all the efforts being made to show global culture and organic foods only benefit those who had excess representation in the first place. Yes, food deserts have become food havens, but let us never forget that these same gentrifiers will never have to answer to what it means to be a marginalized person in an American food desert. No one should have to experience a food desert, but many of the ones who needed the oasis still aren't receiving it.
Truly, what is the cost we are willing to pay to have overpriced kale? Seeing "mom and pop" restaurants close down left and right is not worth it for me or many of Atlanta's original population. I'm not sure yet what can be done so that Whole Foods Markets will stop blanching our neighborhoods. One thing for sure is that, for me, grocery shopping became less about the pretty packaging and more about the people and the authentic culture it did or did not support in a community, not the stellar high rises it will bring... but don't even get me started on Ponce City Market.
References for further information: