What's with all this hype over juice cleanses?
I decided to find out.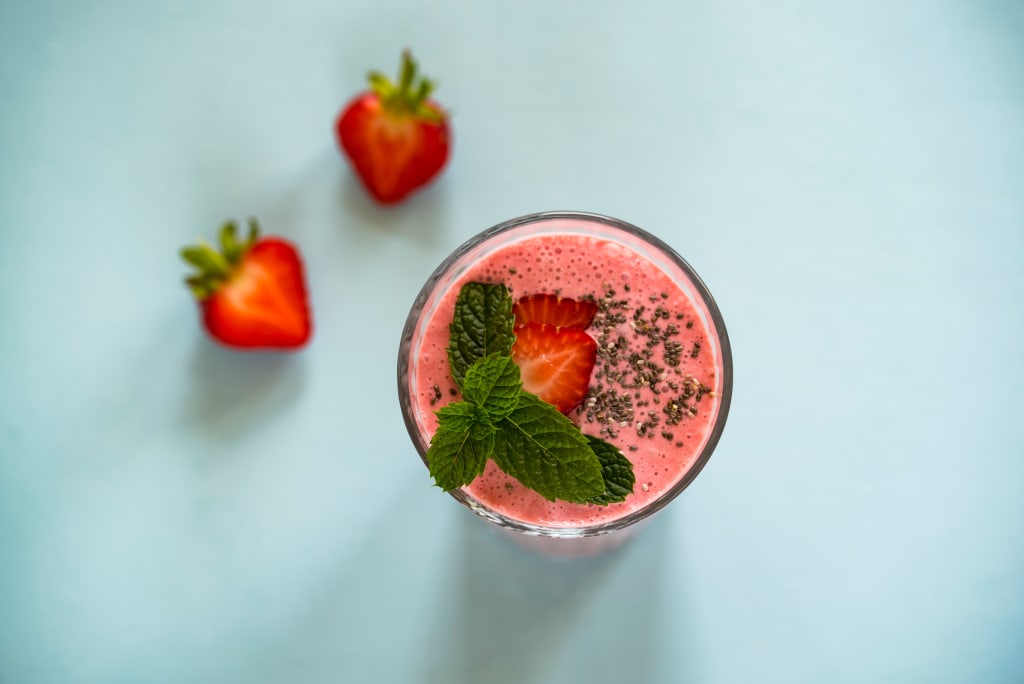 For the last five years or so something I've been hearing about on and off is juice cleanses. The idea is essentially that you don't eat solid food for a set period of time and instead drink juices made up of juiced fruits and vegetables. Overall in the fitness and nutrition world, this concept is highly debated over and many can't decide if it's healthy, worth it, or an acceptable way to lose weight.
Now let me start off by saying that I have no set opinions on anything when it comes to health because the standards are always changing and what's right for one person might not be for another. But...the idea of dropping a few pounds (something I've been desperately trying and failing to do for months now) sounded too appealing to pass up.
I tried a juice cleanse years ago and gave up after two days. I needed to chew something and I couldn't stop thinking about chicken and rice (which was exactly what I made late at night on day two that very effectively ended my cleanse). I figured that I'm older now, and a bit more determined considering I spent $150 this time, and my parent's paid for us to make our own juices at home when I did it before.
I simply Googled something along the lines of "best juice cleanses" and found one that was 45% off (can't resist a deal for my life) and had overall good reviews. I chose the five day cleanse that actually allows you to eat a vegan salad once a day in addition to drinking the four juices. Knowing I still had the option of eating solid food if I felt like I needed to immediately made me feel better.
Day One:
I drank my first juice right when I woke up and it kept me full for almost five hours (this was CRAZY to me because usually I eat breakfast and I'm hungry within two hours). I had my second juice around lunch time (picture me sipping on a green concoction while my friend sat in my car with me eating a cheeseburger) and when it came time for my third juice I truly wasn't even hungry, but I had it anyways. At this point, my mom came home and made chicken and gravy over biscuits and mashed potatoes for dinner (one of my favorites) and it took everything in me not to take just ONE bite. Shortly after I overcame this hurdle my boyfriend came over with a burrito bowl and again the temptation to have some was there DESPITE me not even being hungry. I finished my last juice shortly before bed and called it a day.
This first day taught me a lot about my body and tested me mentally when it came to food in ways I hadn't been in a long time. Feeling full all day even though I didn't consume anything except raw fruits and veggies (okay, so my first juice had some cashews in it too...) showed me that I don't need to eat as much as I think I do to feel satisfied. Avoiding eating several foods I normally would've loved to eat proved to me that I have better willpower than I thought; I just need to exercise it more. The best part of this entire day for me was not feeling nauseous at any point (this is a huge problem for me) and I was eagerly looking forward to day two.
Day Two:
I drank my first juice after being up for almost three hours...I just wasn't hungry. Because I got such a late start in drinking them, I had my second one around dinner time. At this point I'm really realizing how much I don't particularly care for the green juices (and 2/4 smoothies each day are green) which is kind of a problem.
More than anything today, I was craving something rich. I still wasn't craving chocolate, cookies, gummies, Chinese food, or any of my usuals but I just needed something. Even though I still had two juices left around 6 PM I made a salad. Nothing too crazy, just romaine lettuce, carrot, and avocado. I thought the avocado would satisfy my need, but I actually only finished half the salad, and if I'm being honest, I probably could've skipped out on it entirely.
I drank my third juice around 8:30 (I'm usually in bed by this time...not kidding) and couldn't stomach the idea of drinking my last one. But here's the thing...I tried to talk myself into drinking it just because it was part of the "plan" even though I KNEW my body obviously didn't need it. This was a defining moment for me, because I realized that the most important thing about any eating plan, diet, whatever you want to call it, is that you listen to your body. So, I listened and hopped into bed around 10 at which point my stomach started to growl and all I could think was, "you've got to be kidding me." It didn't keep me up, though, I was asleep before I knew it and ready to start the next day.
Day Three:
I woke up before my alarm like I typically do, but today I felt much more energized than usual, which was a nice way to start the day. I had to leave the house pretty soon after getting ready, so I got started right away on my first juice. I'm STILL not feeling the green juices after yesterday and decide to ignore the suggested order and drink one of the other ones first (I know I have drink the green juices eventually, but give me a break, okay?). I managed to finish one of the green juices, but the coconut juice I was supposed to drink for the day was too much for me so I gave in and had a handful of cashews...which is actually allowed! Today was the hardest day so far by far. Cravings are finally starting to hit me, but not the kind I thought. I'm really craving meat...specifically steak. I'm sure this means I'm not getting enough protein or something but I'm too hangry to even bother looking it up.
Day Four: ...actually didn't exist. I had my morning juice and gave up sad to say. I could barely get it down and felt so irritated at the thought of drinking another that I gave up. Am I a bit disappointed in myself? Yeah. Am I also proud I went three days? Heck yeah. I know many people that wouldn't have made it through day one.
Overall Thoughts: I would do this cleanse again if I could hand pick all of my juices rather than getting a pre-assigned arrangement. I can't complain about my results either...12.4 pounds gone in just THREE days. A literal miracle for me.
Is the hype justified? Honestly, no. But if you decide to test it out for yourself, be sure to let me know!