Ways to Add Protein to Breakfast
Non-Meat Options for a Morning Protein Boost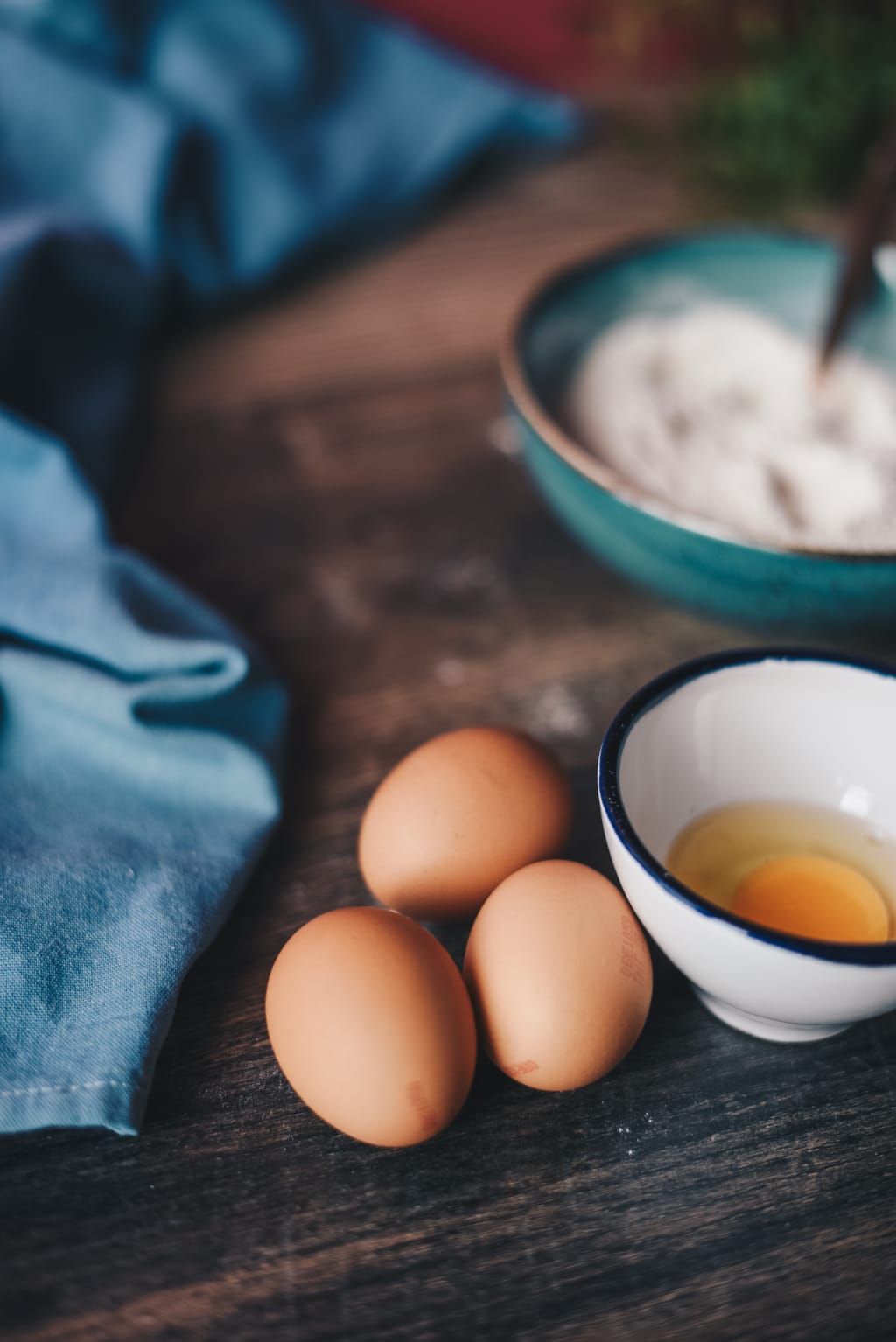 Photo by Gaelle Marcel on Unsplash
Getting enough protein at breakfast is important to start the day off the right way. Many breakfast meats are cured, however, meaning that they cause other health concerns if consumed frequently. While bacon, ham, and sausage certainly can be part of your diet, they should not be eaten often. Instead, try out these delicious ways to incorporate protein into your breakfast.
Eggs
Obviously, eggs are the powerhouse of breakfast protein. The exact amount of protein one needs varies based on weight and physical activity but generally falls between 45-65 grams per day for adults. One egg has 6 grams. Eating a dish with two eggs for breakfast can get your day started with a nice chunk of the protein needed to fight fatigue and support muscles.
Scrambled eggs are quick, easy, and versatile. Try whisking two tablespoons of ricotta cheese in the eggs for additional creaminess and an additional three and a half grams of protein. Scrambled eggs can be eaten with a whole grain bread or topped with cheese, salsa, avocado, or other delicious choices to give a great deal of variety.
Also consider boiling a quantity of eggs on Sunday evenings if your mornings are busy. Having two boiled eggs in the morning takes fewer than five minutes and allows you to jumpstart your metabolism for the day.
Cottage Cheese
One-half cup of cottage cheese packs a whopping 13 grams of protein! Instead of yogurt, cottage cheese makes a wonderful base for a morning parfait. Put in chopped walnuts, slivered almonds, or diced pecans along with a fruit for a delicious, high protein breakfast. Look for other options, such as cottage cheese muffins or cottage cheese pancakes for variety.
Greek Yogurt
Greek yogurt is thicker than the more traditional Swiss yogurt sold in American grocery stores. Each half cup has 12.5 grams of fat. While Greek yogurt can be purchased in single-serve containers, smoothies are a great option. Each container of Chobani, for example, has 17 grams of protein, around 1/3 of what most adults need. If you want to dress it up a little, purchase some plain Greek yogurt. Put one cup in a blender with two cups of desired fruit, and two tablespoons of a preferred sweetener. Blend until smooth, adding one tablespoon of milk at a time if needed. One good combination is one cup of yogurt with one peeled banana, one large orange, and two teaspoons of vanilla extract.
Peanut Butter
It's not just for lunchtime sandwiches! One tablespoon of peanut butter has four grams of protein. For a super-speedy breakfast, put peanut butter on a banana or sliced apple. To add more fiber to this breakfast, use a whole wheat English muffin instead of fruit.
Another way to have peanut butter for breakfast is to combine two parts peanut butter with one part cream cheese. Then include a tablespoon of sweetener and a half teaspoon of cinnamon or nutmeg per quarter cup of cream cheese. Use this spread over a toasted whole grain bread with thinly sliced fruit on top.
Beans
While beans are not traditional breakfast fare, they can be incorporated into your morning meal in a couple of delicious ways. Ful medames is an Egyptian dish, and tasty, but also may be more than many people want to do on a weekday morning. Instead, try this variation for a protein-filled meal that gets on the table faster. Drain a can of black beans and put them in a skillet. While they heat, add in tomato and onion, stirring frequently. Add a teaspoon of cumin along with lemon juice, salt, and pepper to taste. Toast or grill flatbread at the same time. Once the whole mixture is ready, scoop the bean dish onto the flatbread. Because a half cup of black beans has a whopping 20 grams of protein, you'll be full and energetic after this meal.
cuisine
About the author
Brandi is a writer and part-time foodie. She feeds a diabetic spouse, a meat-and-potatoes kid, & a wannabe vegan on the daily. Read about what she's learned.
Reader insights
Be the first to share your insights about this piece.
Add your insights