Watch Out, McDonald's — Amy's Kitchen Is Making Drive-Thru Fast Food Organic
That headline almost makes NO sense. But it's SO true.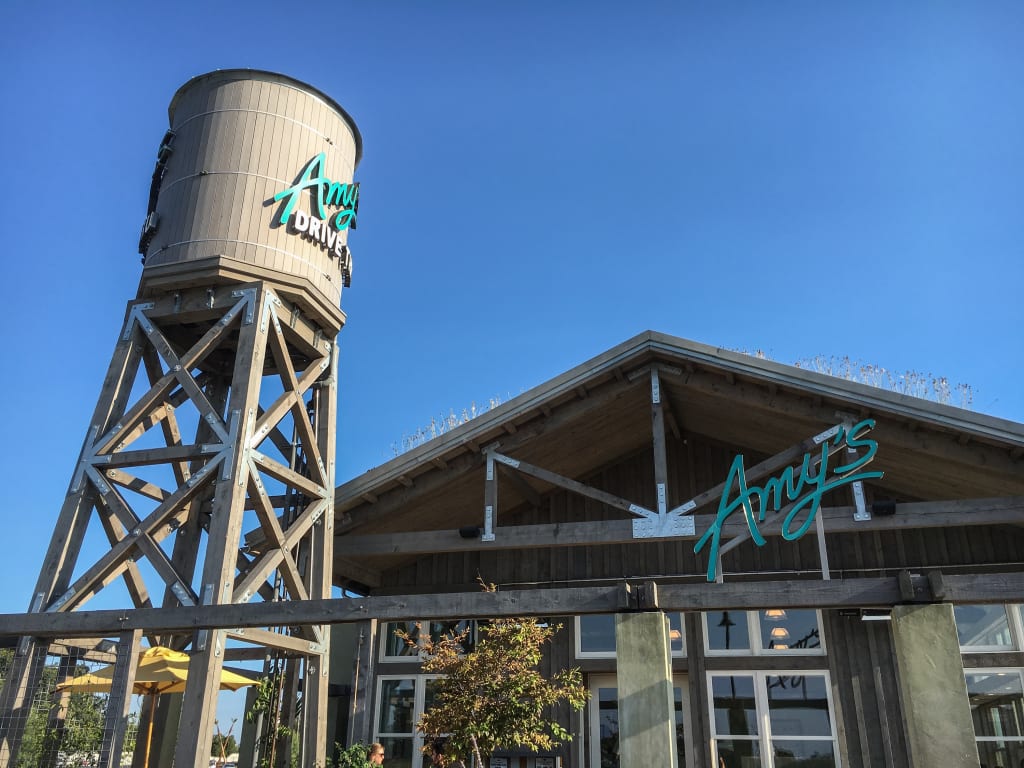 That's a first. You don't see that kind of grub just anywhere in a drive-thru line with a window. But the shocking thing is that Amy's Kitchen, the brand known for its organic vegan TV dinners and canned goods, just went "drive-thru-optimized" a couple years ago.
And the Verdict Is In: Amy's Kitchen Is a Massive Hit
The only location launched happens to be in Rohnert Park, California. But the brand isn't stopping there; the next location opening will be in Corte Madera, California. That's telling if they're expanding — in fact, that's Amy's Kitchen's long-term goal. To be the national chain.
Now don't make any quick judgments right now. We know what you're thinking — "The food just can't be good!" After all, fast-food venues honestly don't do quite well with vegan or organic, naturally. Somehow Amy's Kitchen has found the "secret sauce" to delivering the organic goods in a way that's sustainable, preserved, and still healthy, which is why they were able to open up the nation's first organic/vegan fast-food restaurant.
And here's some of what you can expect from Amy's Kitchen's menu.

No skimpy sad meals here. No rabbit food. Or wheat-grass juice. Nothing like that at all.
We're telling you right now that Amy's Kitchen really does bring the food fast like you'd expect from a drive-thru in a way that's quite surprising:
You can get organic meatless burgers (you heard right: no meat), burritos, pizza, fries, chili, mac and cheese, soup. And, yes of course, salads. Expect coffee and even milkshakes, catering to the eat-and-go crowd before or after big games, office days, or just a hankering for something quick.
Everything you'd expect out of a fast-food restaurant.
Amazingly enough, the venue even manages breakfast, and a lot of the stuff they put out there might not look like hockey pucks or Styrofoam containers of hotcakes, but they certainly seal the deal with their tofu scrambles, breakfast burritos, bagels, parfaits, oatmeal, and even hash brown and cinnamon rolls!
In other words, Amy's Kitchen does not mess around. If they're going to the drive-thru route, the food better be hearty enough to drive through for!
That being said, let's repeat this important fact: Amy's Kitchen drive-thru restaurant is now the only one of its kind to serve literally no meat.
Not even a sliver of meat. You can ask yourself if this could honestly catch on and hang with the big boys, like Taco Bell, McDonald's, or Burger King. But the fact is this:
Organic is trending. Simply put. More and more Americans are looking for ways to eat healthier, especially with the millennial trend focused more on the flexibility, delivery, online convenience versus just going out to dinner and paying a crap load for leftovers at Applebee's.
You've got services like Golden Gate Organics, for one, the viral site Organic Media Network for another, and a host of other local trends reminding all foodies that you don't have to spend too much of an arm and a leg just to eat healthy.
Things are obviously changing — Amy's Kitchen looks to be the start of a brand-new trend.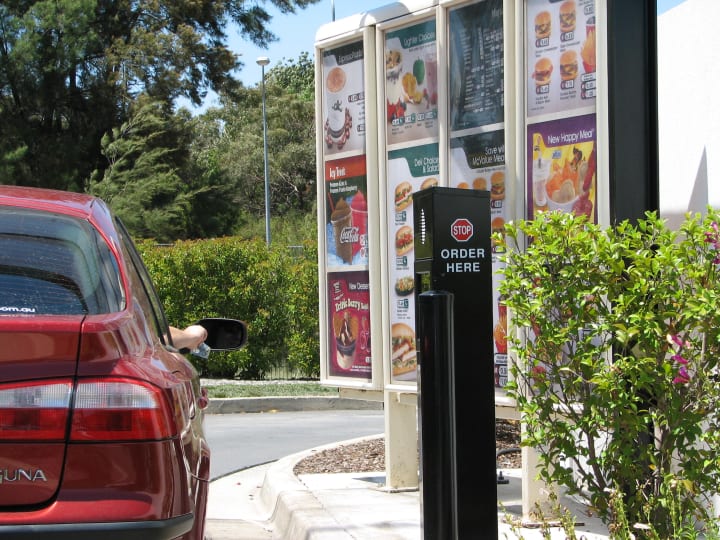 The big bonus about Amy's Kitchen is that while it definitely follows the convenient (not FAST) foodie trend, it combines the tradition we've known for almost a century —
Americans like their food fast.
We're willing to bet with that lethal combination — millennial and traditional — Amy's Kitchen will continue to be a hit as long as they can remain competitive.
Those other fast-food restaurants better ditch the dollar menu and start building a quarter-value menu. That's just my opinion.
organic
I am an author, adventurer, and father, living with my wife, four daughters and one son in Grand Rapids, Michigan. I've trekked through tundras, waded through swamps, wandered through deserts, and swam in the Great Barrier Reef.
Receive stories by Pierre Roustan, Author of THE CAIN LETTERS and SCARY HORROR STUFF! in

your feed