Various Finger-Licking International Cuisines for Your Lavish Wedding Buffet
Top Five International Appetizing Cuisines for Your Lavish Wedding Buffet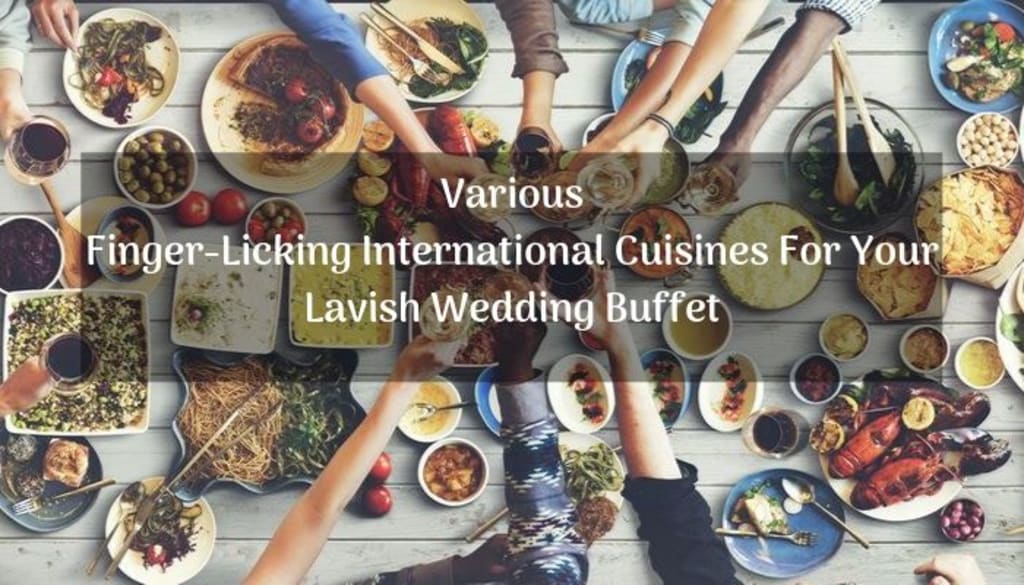 "Food is something that brings people together." Apart from grand venues, stunning décor, and large celebrations, Indian weddings are known for their food. It's the main thing we take into consideration while planning a wedding. Good catering is an essential part of the wedding. People tend to judge weddings by their food.
Weddings aren't considered complete without lip-smacking food. Indian cuisines are extremely delicious. From the northern Indian food to the southern Indian cuisines, everything is drool-worthy. But, rather than having only a single cuisine, people are opting for different cuisines for their wedding.
International cuisines like Japanese, Chinese, and Italian cuisines are making their way to Indian weddings, and people are loving it. These cuisines are worth every penny. The exotic Italian dishes and delicious Japanese sushis are hard to ignore.
Check out the list of various international cuisines that can be added to a wedding menu.
Japanese Cuisine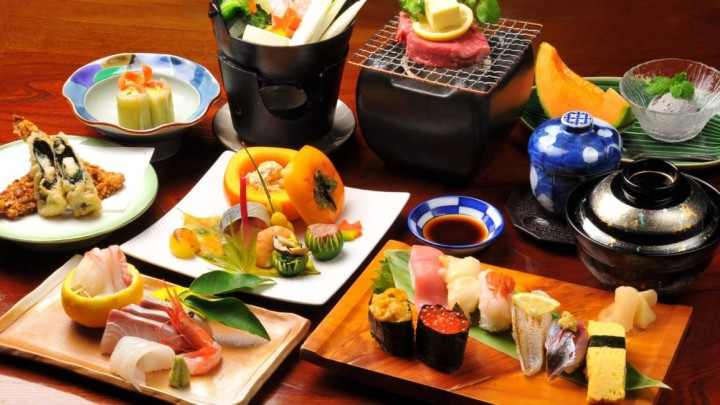 The traditional food of Japan has developed through centuries. Japanese traditional cuisine, also known as "washoku," is based on rice, along with miso soup and other delicious dishes. Fish, pickled vegetables, and vegetables cooked in broth are generally considered as side dishes. Seafood like fish is very famous among Japanese people. It's often served grilled, but in dishes like sashimi or sushi, raw fish can be served. Currently, Japanese cuisine is being influenced by western cuisines.
Japanese tastes and ingredients have adopted variants of hamburgers, curry, and spaghetti. Sushi is a famous Japanese cuisine that has become popular throughout the world. Tokyo, the capital of Japan, has the most three-starred restaurants in the world. Japanese dishes mainly consist steamed rice, which is called "Gohan" by Japanese natives. Japanese cuisine is a combination of Gohan, with one or various main dishes or side dishes.
Italian Cuisine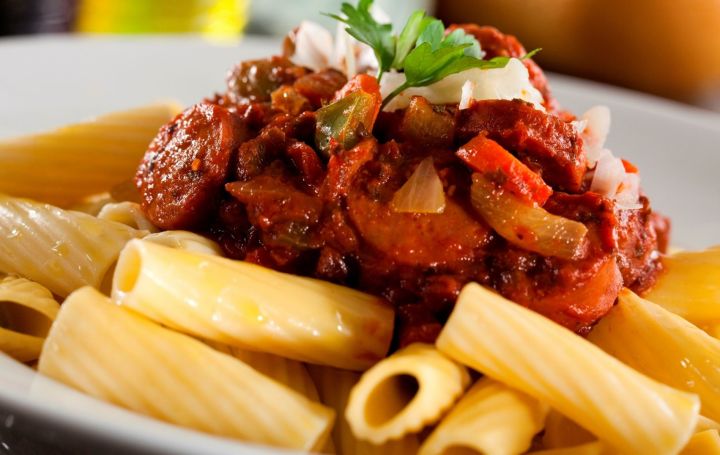 Italian cuisine is one of the most popular cuisines in the world. Italian dishes have influenced many cuisines around the globe. The seasonal and top-quality ingredients used in Italian cuisine are loved by everyone. Italian dishes are prepared using several spices and herbs. In southern parts of Italy, "trii" is a word used to represent spaghetti. The commonly used ingredients in Italian cuisine include sauces, meat, vegetables, dried fruits, and so on. Fish, potatoes, sausages, rice, corn, and variants of cheese are commonly-used ingredients in the dishes of northern Italy.
Italian cuisine consists of diverse varieties of pasta. Pasta dishes are widely used in all the regions of Italy. Pasta is typically distinguished by its shape. Penne, fusilli, linguine, spaghetti, and macaroni are kinds of pasta with different shapes. These are filled with different types of ingredients.
Chinese Cuisine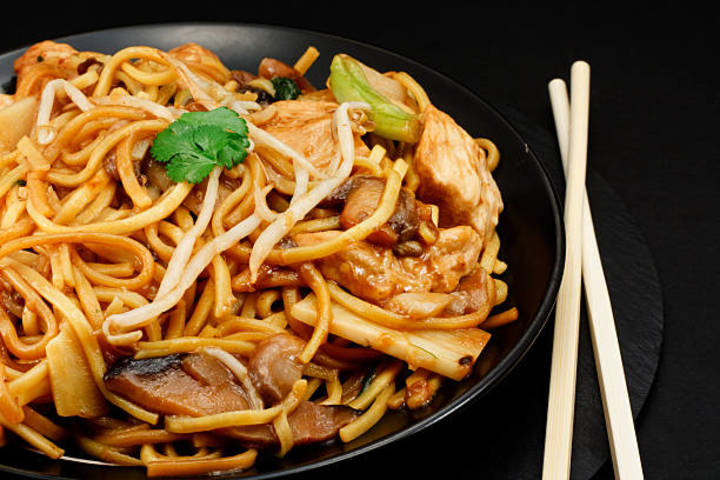 Chinese food is found easily throughout the world. Many Asian countries have been influenced by delicious Chinese dishes. The four major and highly-praised cuisines of China are Chuan, Lu, Yue, and Huaiyang, representing western, northern, southern, and eastern China simultaneously. Chinese cuisines can be described by color, taste, and smell. The best known Chinese cuisines are Cantonese cuisine, Shandong cuisine, Jiangsu cuisine, and Sichuan cuisine. The styles of these dishes are different from each other. One style may prefer garlic, while other styles may prefer seafood over other meals. Sichuan cuisine favors a baking technique for preparing the food. Some vegetables used in Chinese cuisine are baby corn, Chinese broccoli, mushrooms, etc. Adding the marvelous Chinese cuisine to the wedding menu can be considered as great idea.
Mexican Cuisine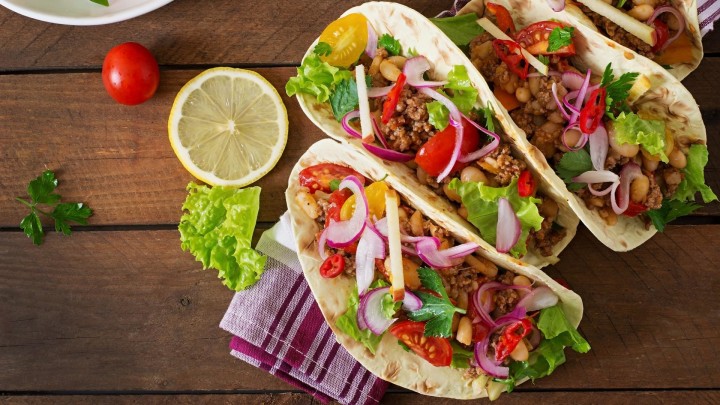 Mexican cuisines consist of lavish and rich dishes, like tacos, tomato salsa, burritos, chili corn carne, and many more. Mexican cuisine is based on native staple foods, like corn, chia, avocados, tomatoes, vanilla, sweet potato, cactus, chili, etc. Mexican cuisine is a complex cuisine, like Indian, Chinese and Japanese cuisines. Mexican dishes are mainly prepared using native ingredients. Dishes prepared in Mexico give high importance to vegetables. Cauliflower, corn, potatoes, zucchini, mushrooms, green tomatoes, etc. are commonly-used vegetables in Mexican cuisine.
In the rural areas of Mexico, preference is given to the traditional Mexican dishes, prepared using local ingredients. In some areas of Mexico, the ability to cook good food is called "sazon." It is believed that sazon is a gift gained from sense of commitment and experience. Torta is a famous street food of Mexico City and its surrounding area.
Thai Cuisine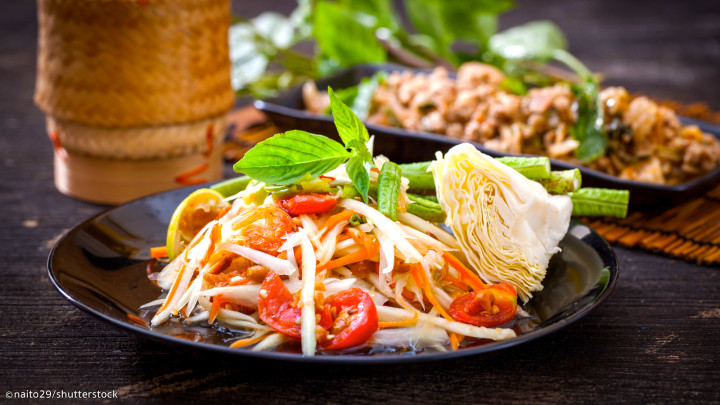 The strong aromatic dishes of Thai cuisine are popular worldwide. Thai cuisine consists of ingredients rich in flavor and medicinal benefits. The list of dishes in Thailand are higher in numbers than any other country. Dishes are prepared using fresh herbs and spices, rather than the dried ones. Like most above mentioned cuisines, rice is the staple food of Thailand. Rice is considered the most important part of any meal in Thai cuisine. The term "khao" (pronounced like "cow") generally represents both the rice and food in Thailand. Several varieties of rice eaten by the natives of Thailand are sticky rice, black sticky rice, Thai red cargo rice, and so on.
In Thailand, noodles are generally made from rice flour, mung bean flour, or wheat flour. An aromatic, clear fish sauce named "nam pla" is used in every part of the country, and is also found in many Thai dishes. Fish sauce gives a unique taste and aroma to Thai food. Spices, herbs, and leaves, which are mainly found in western regions of Thailand, are widely used in Thai cuisine. There are very limited amount of breakfast dishes available. Dishes like noodles and soups, fried rice, stir-fried vegetables, and steamed rice are considered breakfast.
These international cuisines are gaining popularity rapidly. If you are planning to have a wedding in Bangalore, the best wedding caterers in Bangalore will surely provide you with a wide variety of these exceptionally delicious and lip-smacking international cuisines. The trendiest meal ideas attract wedding guests. Generally, these aromatic cuisines are somehow rich in nutrients, and the flavors of the ingredients used to prepare such cuisines are just heartwarming.