Top 10 Most Expensive Restaurants In India
Check out the complete List of Most Expensive Indian Restaurants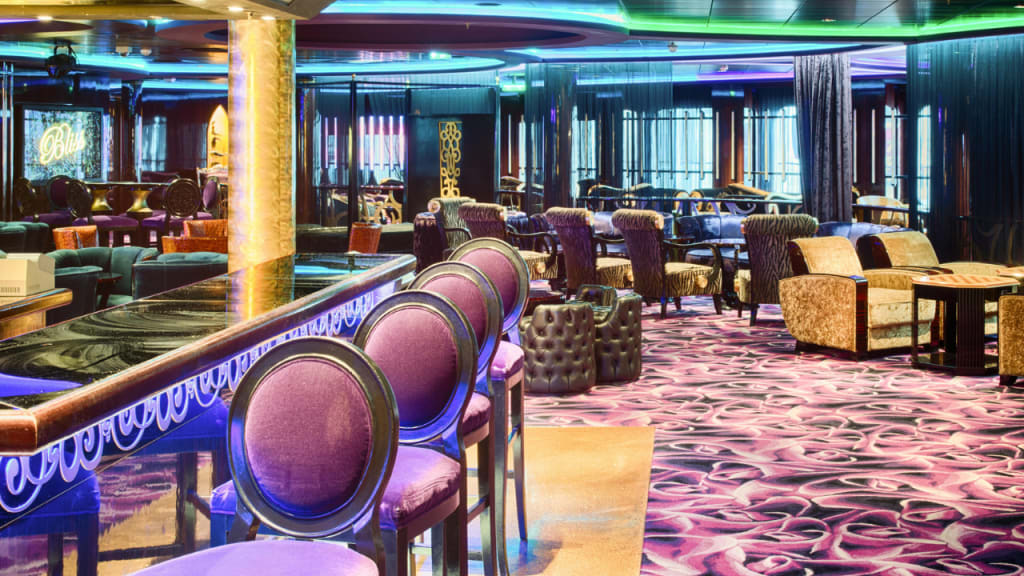 Luxurious Interior design of restaurant
There is a saying in India that the way to a human heart is through the stomach. Perhaps that is why food is considered the most special in India and food is another form of expressing love in India. Food has been a staple in every state, every province, and every community of India.
Different food with spicy spices and spicy dishes gives India a different identity from the world. Different types of dishes are available in different provinces in India and to eat these dishes, we resort to restaurants, where foreign food can also be enjoyed.
So there are restaurants in India which are so expensive that it can be very expensive for a common man to eat there. But if money is not a big deal for you and you want to enjoy a good meal and a nice ambience, then these restaurants are a must-visit.
So in today's article, we will talk about the issue of which are the top 10 most expensive restaurants in India. For how much money will you get for food? And what other facilities are there in these restaurants? all that will be known in this article.
Here is The List of Top 10 Most Expensive Restaurants In India
10. Zen Restaurant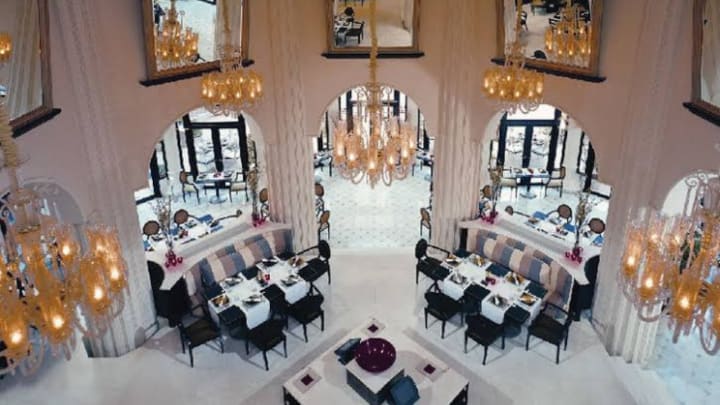 You can taste exotic Asian cuisine at this restaurant located in the city of Bangalore, Karnataka state. From Teppanyaki, Korean, and Yakitori Chicken to Lush Barbeque at Zen Restaurant, you can enjoy a good culinary experience.
Here you will get to taste Japanese Balinese, Thai, Korean and Singaporean cuisine and also have separate seating for Korean kebabs and soup lovers. If you two people go here then it will cost you at least ₹2,500. Apart from this, Dim Sum and Cantonese are popular items here.
9. The Wharf Restaurant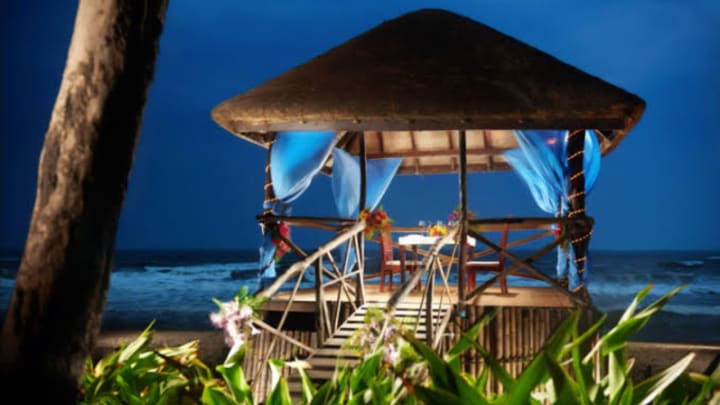 Situated in Kancheepuram, Chennai, this restaurant offers a charming ambience for a romantic dinner night. Here you can enjoy unique seafood. Along with this, you will also get to see the seaside view.
Along with South Indian, Continental Dish is also popular here. You can eat your favourite food in front of the sea, but that will cost you around ₹3000. According to the people here, you must try the Jumbo Prawns and seafood Pasta here.
8. Koh Restaurant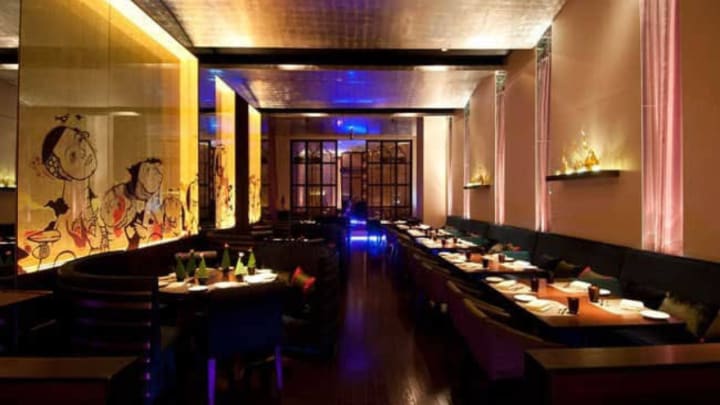 This restaurant is in "City of Dreams", Mumbai. Those who love Thai food can enjoy dining at Koh's restaurant located in Mumbai. Koh is one of the newest Thai restaurants in Mumbai. This restaurant was opened by Ian Kittichai, a famous New York chef. Chef Ian Kittichai prepares special spices for his food in a very special way.
The paintings covering the walls of the restaurant as well as the decor are worth a look. If you two people go here, then it will cost you around ₹3500. Oven-Roasted Aubergine and Hot Stone Rice are a must-try for vegetarians. You can also eat "Sashimi" or a Japanese white fish and chilli-sliced ​​dish served with coriander.
7. Karavali Restaurant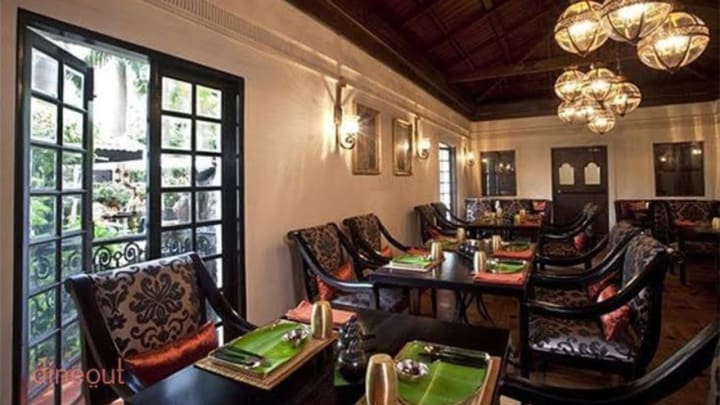 This Karavali restaurant has come up on the Gateway Hotel Residency Road in the city of Bangalore. Located at Hotel Taj in Bangalore, Karavali is decorated in Mangalorean style. Where South Indian food is served. Cntraveller has ranked Karavali at the 23rd position among the best restaurants in India.
The entire restaurant is designed with wooden ceilings and antique furniture to give it the feel of Mangalorean home decor and also serves the best seafood in all of Bangalore. If you two people go here then it will cost you ₹3500 and according to the people who went here, the taste of fish curry along with fried chicken is the most memorable.
6. Sakura Restaurant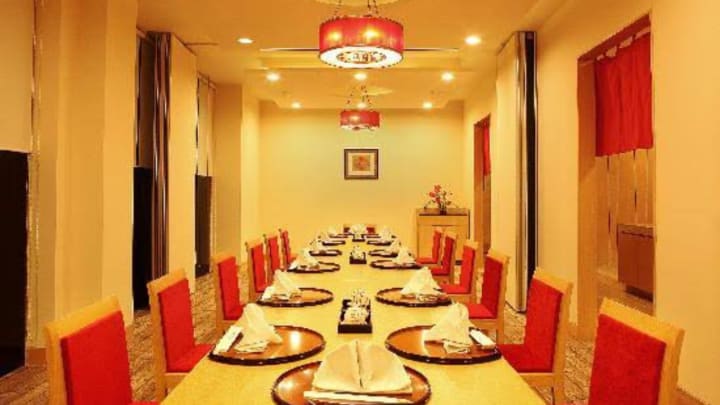 This sakura restaurant has come up on Bangla Sahib Road in the capital Delhi. Sakura is world-famous for its Japanese cuisine as it is one of the 5 best Japanese restaurants in the world. Sakura is a very popular flower in Japan and that is why Japanese flavours are prominent at Sakura Restaurant in New Delhi.
Here you will also find "Kaiseki Food" because seafood and some special seafood items go live here from Japan and if you two people go here it will cost you around ₹5000. The popular dishes here are Sashimi and Sushi and the 'vegetable tempura' here is a delight for vegetarians.
5. Celini Grand Hyatt Restaurant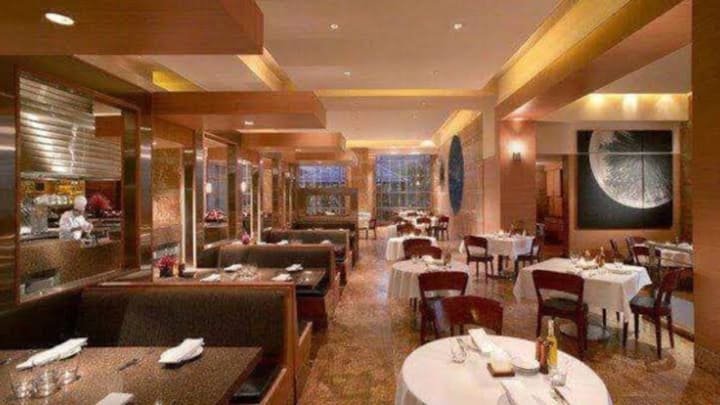 This Celini Grand Hyatt restaurant is located in Santa Cruz, Mumbai city. You can come here to enjoy the Italian food that is prepared here by cooking the traditional dishes with home-style tempering in a modern way as most of the people come here. Traditional food is cooked in this restaurant with the help of a wood-fired pizza oven and charcoal.
Food whose aroma attracts your senses to it. If you two people go here then it will cost you ₹5000 and according to the people who have gone here Antipasti, Risotto, Fresh Pizzas and Pasta are the delicious food here.
4. Travertino Restaurant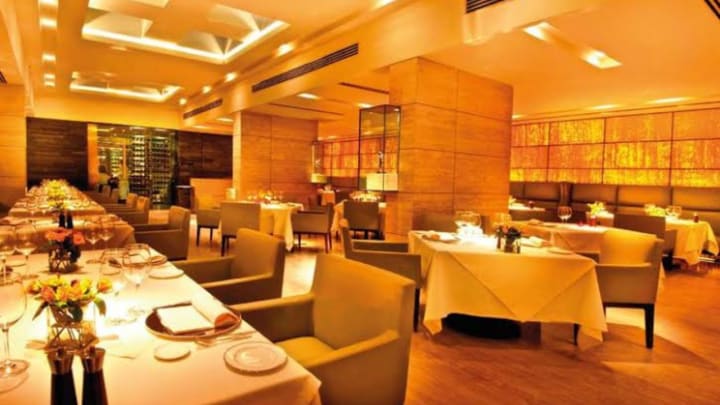 This Travertino - The Oberoi restaurant is located on Dr Zakir Hussain Road in the capital Delhi. Travertino Restaurant is one of the best restaurants for Italian food lovers and has been ranked among the most expensive restaurants in India by a Forbes report.
There are hundreds of varieties of wines and cheeses available here and if you go here then definitely try "Risotto With Black Truffle" along with "Signature Truffle" and in total it will cost ₹6000 for 2 people.
The special thing about this restaurant is that the hot Travertino restaurant, surrounded by Italian stone walls, will take you to a different world. Apart from this, the crisp salad and Savor Grilled Fish are also very popular here.
3. Bukhara Restaurant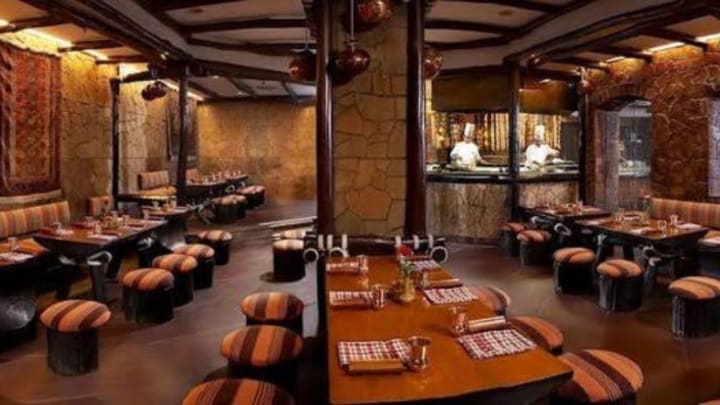 This restaurant is also located in the capital of India Delhi in the Chanakyapuri area and this restaurant is one of the top restaurants not only in India but in the world. Known for its popular tandoori cuisine, Bukhara is a bit pricey for the common man but is a favourite of the hobbyists and the food prepared here is in an old-fashioned way. The tandoors are cooked in traditional earthen pots, making this restaurant the center of attraction due to its old-fashioned techniques.
It serves you very juicy tandoori kebabs and tandoori roti and former US President Bill Clinton has also come here, due to which today food named after him is also found here, namely Obama platters and Clinton platters. It will cost ₹7000 for 2 people here. The restaurant is famous for both cooked Lentils and Dal Bukhara, a combination of lentils with Indian spices cooked continuously for 18 hours over a slow coal fire in a traditional clay oven.
2. Wasabi By Morimoto, The Taj Mahal Palace Hotel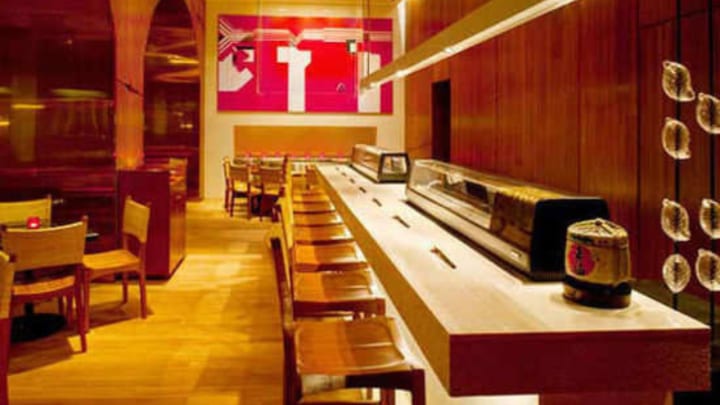 The Taj Mahal Palace is located in Colaba in Mumbai, Maharashtra, in "Apollo Bunder", which is one of the most popular restaurants in Mumbai. Because the special thing here is Japanese cuisine. All the ingredients of Japanese cuisine served here are imported from Japan.
So along with Japanese food, this restaurant is also known for blended whiskey and if you visit 2 people here it will cost you ₹12000. According to the people who have gone, you will get Japanese beer, which is a milkshake made from water, which is considered more intoxicating than alcohol.
Apart from this, Crab Samosa is very popular and if you are fond of spicy food then you can try Global Twist Panipuri.
1. The Zodiac Grill Restaurant, Taj Mahal Palace & Tower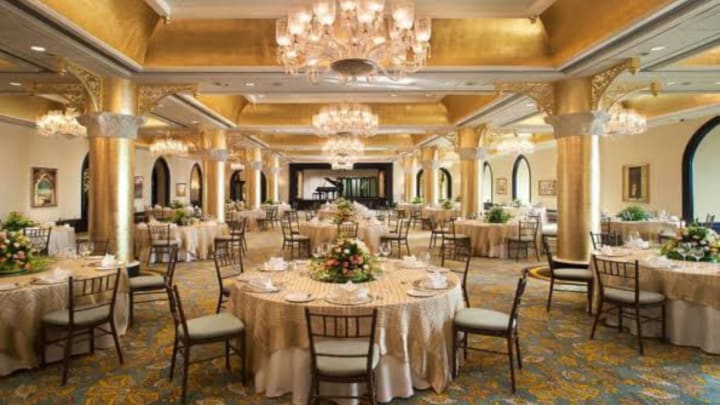 The Zodiac Grill Restaurant, Taj Mahal Palace & Tower This too has come up in Apollo Bunder in Mumbai, Maharashtra, but this restaurant is different, it has been named the Best Continental Restaurant in Mumbai. Maybe that's why it is the most expensive restaurant in India. The finest wines and liquors are available here which are rarely found anywhere else and without a doubt, this restaurant offers the best food.
Anyone can come here to enjoy it and if you go with 2 people then it will cost ₹15000. According to the visitors, you can enjoy Apricot Duck, Souffle and Lobster with Wild Pepper as well as Snake Copy as the signature dish.
So these were the top 10 most expensive restaurants in India and a question to you: how many rupees have you eaten the most expensive dish? And in which restaurant? Do tell by commenting below.
restaurants
About the author
My name is kunal, I am enthusiastic writer from my childhood, and I am passionate about my work, and I love to write articles on different topics, mainly top 10 lists based articles on different topics.
Reader insights
Be the first to share your insights about this piece.
Add your insights