Top 10 Jacksonville Food Trucks this 2022
Jacksonville Food Trucks this 2022: Top 10 this 2022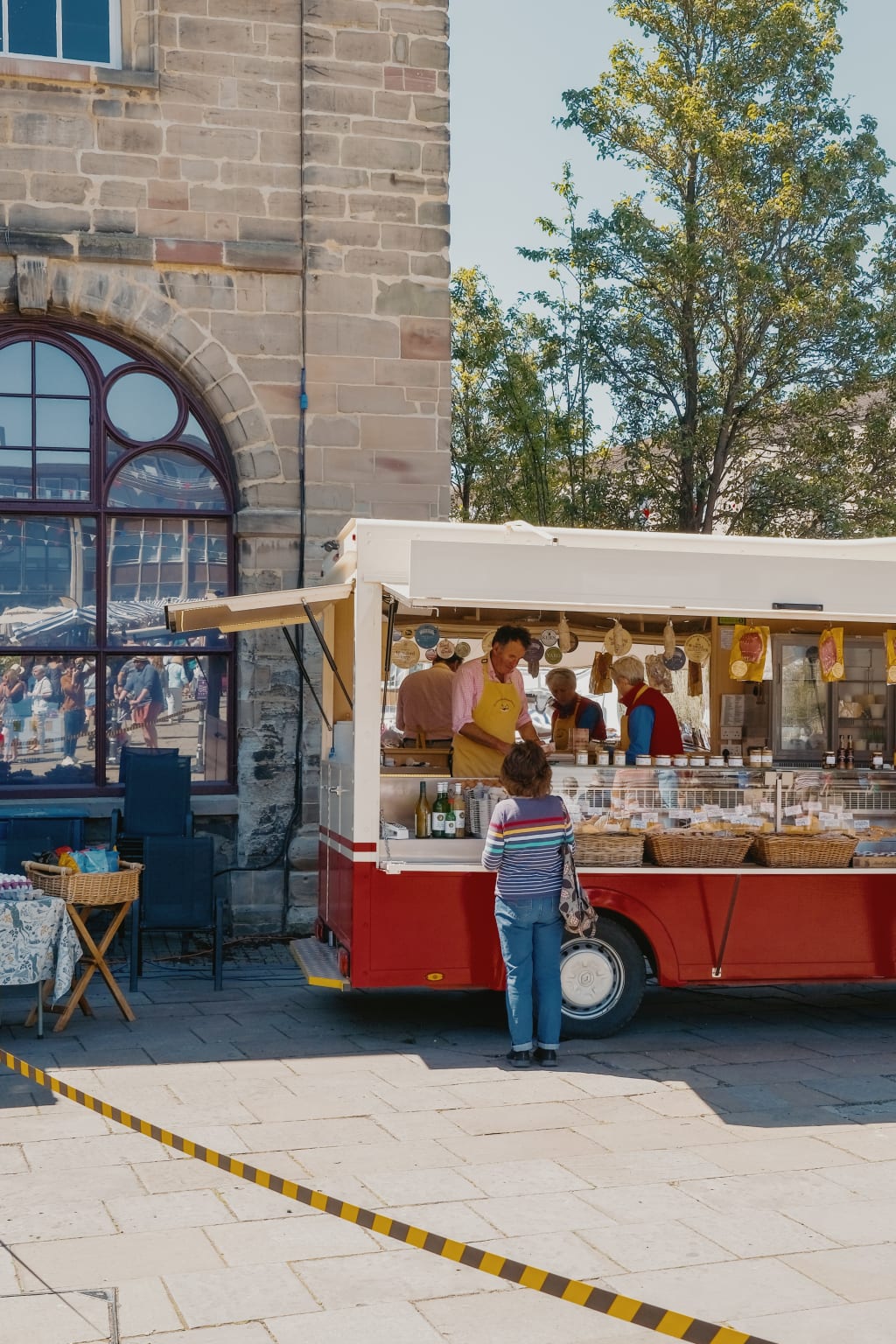 https://images.unsplash.com/photo-1622915835346-ae2e13269f32?ixlib=rb-4.0.3&ixid=MnwxMjA3fDB8MHxwaG90by1wYWdlfHx8fGVufDB8fHx8&auto=format&fit=crop&w=387&q=80
In Jacksonville, food trucks are turning into a way to open a traditional restaurant with walls and floors. Jacksonville food trucks used to be a novelty, but now they're a multibillion-dollar business nationwide. The owners are changing their food trucks into places where people are used to eating.
Local company owners like the ability to establish times and locations for their operations. They think it's not the same as running a regular restaurant. When a store opens, people need more time to park their trucks and keep both the store and the trucks running.
What are Some Highly Rated Food Trucks in Jacksonville, FL?
Jacksonville is not new to the scene when it comes to local food. You can always try something unique because there are many restaurants and bars. But have you looked around to see the other side of eating in Jacksonville food trucks?
There is a food truck for every taste in Jacksonville, and there are so many to try! Some of Jacksonville's best food trucks serve loaded fries, Asian street food, and traditional barbecue. It's time to eat!
Here is a list of Jacksonville's best and most popular food trucks. We made a list of Jacksonville's best food trucks to help you find them.
Sweeto Burrito
A burrito is hard to beat. Nope. You have to try Sweeto Burrito, a food truck in Jacksonville. The carne eaters, all-American, and classic carnivore burritos provide something for everyone. If you want a warm, fluffy burrito, you know where to go.
On the Fly Sandwiches and Stuff
Andrew Ferenc started On the Fly Sandwiches and Stuff in Jacksonville. Since 2011, he has been running food trucks. His food is well-made and looks good, and he makes a lot of different kinds.
Pork sandwiches, blue chips, and potato planks are on the menu. There are also a variety of quesadillas, tacos, and tostadas to choose from. You can get marinated chicken, tuna, or pulled pork on their soft tacos.
The Happy Grilled Cheese
You can get a sandwich with grilled cheese and tater tots at The Happy Grilled Cheese. It's the only restaurant and food truck in the area. There is a long list of things to eat, and the art is all hand-painted. Also, since 2013, they have helped a lot of happy clients.
The food is made fresh daily to ensure it tastes and is of good quality. Also, they can cater for any event professionally. They know how to do things like parties for kids and meals late at night. The food truck is open every day of the week.
El Chamo Criollo
Real Venezuelan food. The most well-known food from Venezuela is arepas. You can grill, bake, or even fry these thick cornmeal patties. Moist and crunchy, then stuffed while still hot with anything and everything.
Most Venezuelan homes don't have bread because these lovely treats don't have gluten. Cachapas are corn pancakes filled with cheese from Venezuela and topped with meat or pork. Griddle-cooked. They also have specials that aren't on the menu.
Alma Food Truck
Alma Food Truck serves modernized soul food. They make food that is made from the heart. The food makes you feel good. There are many different things on their menu. Latin American food has been added to it.
They have a wide range of dishes, from fusion food to platters. Also, they come up with new dishes all the time. They want to eat something new and tasty. They offer private truck experiences, drop-off catering, and buffets designed for executives. They set up everything with serving trays and chafers that looked nice.
Balu's Surf Shack
From Wednesday to Sunday, they serve beach food made in the area. Different places are open on other days. On their menu, you can find food from many different countries. They make burrito bowls with pulled Yucatan chicken and pork that has been smoked.
Also, they serve tacos with soft flour tortillas on the beach. A toasted quesadilla with Mexican crema dipping sauce is also available. Also, all of their desserts are made from scratch. It includes fried churros, pineapple ice cream, and daiquiris.
Taco Truck
Mr. Taco Truck is a popular Jacksonville food trucks. The food on the truck is fresh, delicious, and not too expensive. To bring out the flavor of Mexican food, they use traditional ways to make it and real spices and seasonings.
Their chef has years of experience making fresh, healthful meals and putting a spin on classic Mexican fare. Their meal tastes fantastic on this planet. Mr. Taco delivers and serves food like Tacos, Burritos, Quesadillas, Ensaladas, Tortas, Tostadas, and Nachos.
El Agave Azul Jacksonville
They use the best ingredients to make the best tacos in town. The people who live in the area run the food truck. Also, they have specials every week that people can try. From Tuesday to Saturday, you can get food from the food truck.
Asada, carnitas, chorizo, and tacos are available. Burritos are popular in California, Florida, Latin America, and the United States. Vegetables, fajitas, or seafood tacos are available. They sell canned drinks as well as Mexican soda.
The Hungry Owl
The Hungry Owl's Asian street food is unmatched. As one of the original Thai food trucks in Jacksonville, they're known for their Thai chicken & rice, Padkaproa Pork Belly, Kaomangai, Lumpia, & more. Plus, they offer exclusive catering and unique menus for special occasions.
Island Girl Seafood
Island Girl Seafood is an award-winning gourmet food truck specializing in great seafood. They were named one of the best food trucks in Jacksonville for 2019. They are known for their tasty grilled, blackened coconuts or fried shrimp, lobster, fish, and scallops.
They've sold at TPC, Welcome to Rockville, Jacksonville Jazz Festival, Sea and Sky Spectacular, and more. They've been at Riverside Arts Market for 12 years. Since they've been making takeout for 20 years, they can make almost anything.
Conclusion
On weekends, people like to eat at jax food trucks. Many people go to festivals, food truck rallies, and other weekend events in Jacksonville food trucks. Many great places in Jacksonville have food trucks and small shops that sell food, local goods, handicrafts, soaps, and jewelry.
Food trucks all over the world serve the best food. Island Girl Seafood began as a gourmet food truck, and it has won a lot of awards. Visit Island Seafood Girl to learn more about Jacksonville's food trucks.
Reader insights
Be the first to share your insights about this piece.
Add your insights