Those Sublime Scallops
Learn About Scallops for Great Results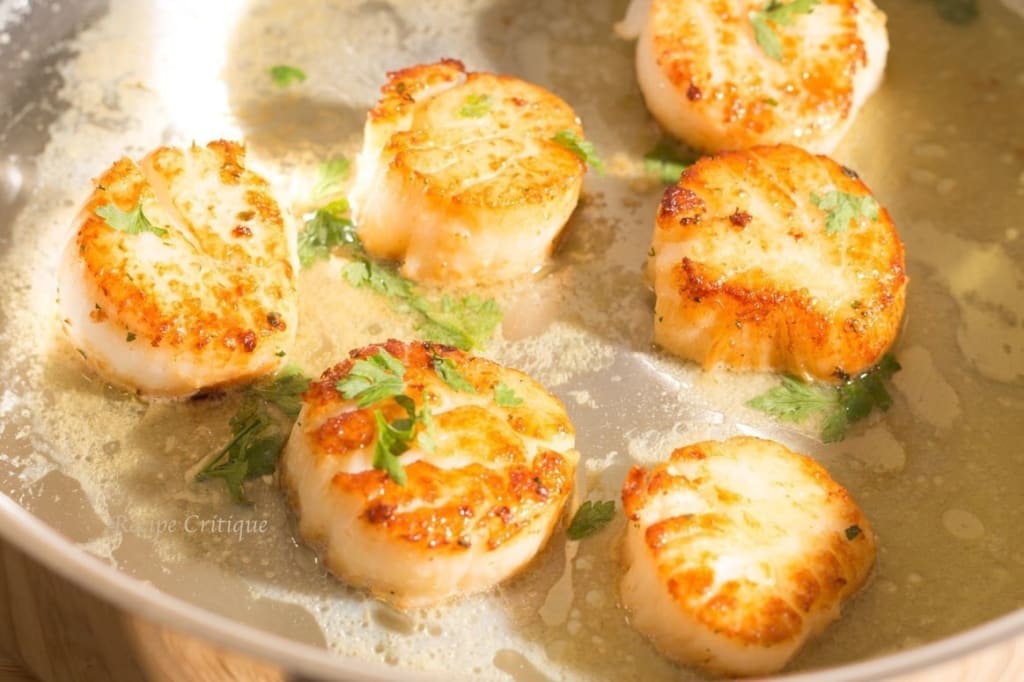 The scallop is a prized item for people that love seafood. It is delicious and makes a sumptuous feeding for just almost everyone. Not only is it a great food that is wanted and desired, but the wonderful shells that they live in become collector items for many seashell lovers. There are people all over the world that collect the shells when they visit the seashores. They find that they make excellent additions in their home décor and outside in their patios and gardens. The scallop shell is very much wanted by many a collector. The name "scallop" is French. It means shell. That is because it has such a beautiful one. Scallops are like oysters with a muscle that holds the shell together. The muscle can be eaten as well as the other interior of the scallop.
Interestingly enough, they do have up to one hundred little eyes around their shell. They use their eyes to detect others moving about them, whether they are friend or foe. It is their way of protecting themselves. Scallop shells are very popular. In the year 1988, New York made it their state's shell.
The Commercial Scallop Trade
Japan and China catch scallops but the majority are found in the northeastern part of the United States and Canada (the eastern part). They are caught by bottom trawls or scallop dredges. There are many people that gather the scallops for their trade. They make a fine living when the catch is good.
Preparing Scallops
Most people sauté the scallops in butter. There are two parts to the scallop that are delicious. The white, meaty part is called the "roe" and the "muscle." In Catanese, the Chinese use a dried scallop and it is referred to as "canopy." In Japan, scallops are used in soups.
Foods with Scallops
There are many wonderful dishes that use scallops as the whole, or part of the meal. They are moist and flavorful. Most restaurants that deal with seafood offer some type of scallop meal. These meals are popular and bring in a lot of money for restaurants. The food sells well and people really enjoy it.
Try This Recipe for Scallops
Cooking scallops will not require extended periods of time and therefore makes sense for many great dinners. Just melt some butter into a skillet. Fry some diced onions, chopped green and black olives, and finely, chopped tomatoes. Add your scallops to this mixture. You will want to add salt, pepper, and basil. Serve this hot after your salad. Baked potatoes make a fine addition to the meal. Fresh green beans that are cooked and seasoned with salt, pepper, basil and tons of butter make an excellent side for your dinner party. What a fantastic and delicious meal that you can share with your guests when they come to your home. Make it very special by offering a beverage of their choice.
When you want to dine on scallops, remember to make them the way that you favor them. When inviting guests to your home to enjoy the meal, be sure that you consider their likes too. Use your good china and silverware when you are having guests over. You might also want to have a theme for your scallop meal. Do it up right because part of the fun is in the preparation of a good meal. You will want to please your guests and yourself. Little details can make a huge difference. When you have scallops, you will also be getting viable vitamins and nutrients into your system so no need to feel guilty when you use them for your dining pleasure.
recipe
I love to write, cook, travel, dance, and a lot more.
Receive stories by Teresa Stanisha in

your feed