The Right Sauces For The Right Foods (If You're Not A Maniac)
A Gentleman's Guide To Correct Condiment Etiquette
Do you ever see someone put tomato sauce on a bacon sandwich and just stand there, blank-faced, dumbfounded by the irritating dimwit stood before you, and think, "what the actual fuck have you just done?"
Any self-respecting civilian of the adult world KNOWS that the correct sauce for any fried foods is in fact brown, and HP if you're not an absolute peasant. (Daddies is a close second, though one should not fool themselves into thinking these are the same. HP is the true royalty of the brown condiments.)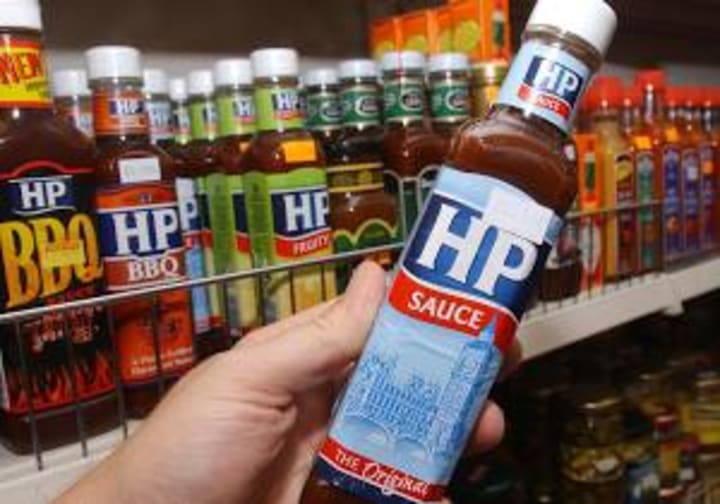 Thus, should you have even a shred of integrity about you, you'll save the Tommy-K for the babies and give yourself a healthy squirt of the most overpowering blend of ingredients ever to have been bottled and sold.
Grow up, pull on your big-boy-pants, and eat your fry-up like a true Brit.
On The Matter Of Tomato Sauce
Deep down you know that the supermarket home brands just aren't gonna cut it. We buy it for our children, and that's okay, because the feral little creatures will eat just about anything resembling food. But we know. We know we are torturing them with our own selfish, penny-pinching, cut-backs.
If you were raised with a little decency, you'll understand from a young age that Heinz is really the only option. We all collectively know this. For goodness sake even the staff and creators at these cheap, knock-off, home-brand companies know this. It's as if they've signed a waiver with Heinz to produce only repulsive, over-sweetened, shit as a joke to those that know no better, under the guise of saving money—which is of course a false economy, when they should in fact be paying you to consume their reject product.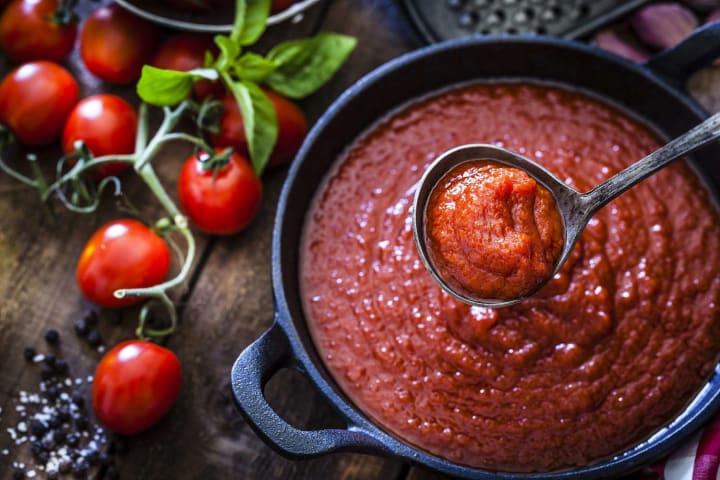 Let's be honest… We feel cheapened, dirty even, when we pass by the Heinz and pop some Aldi-red in our basket. We know what we've done, and we're disgusted by it. We have single-handedly made ourselves the butt of a truly insidious joke, and we may even consider laying down in the carpark clutching at our repulsive sauce for the whole world to see, goading the next wise shopper to simply drive over us and finally put an end to our miserable existence.
But put all that aside for a second, dear reader, because I think better of you. You're here reading after all, which already puts you a cut above the rest. You'd not do anything so utterly repulsive as this, so you'll have grabbed Heinz in the first place. Good for you.
Now what should it be paired with? If the answer isn't obvious, I've already lost respect for you, but it looks like you need your hand-holding through life so I'll play mother for a second. Suckle from my teat of knowledge and become enlightened. Here's a list for those who need it.
French fries. Freezer foods, if you entertain such heresy. Hot dogs, if paired with mustard.
That's it. Anything else is an absolute travesty, and you deserve to live your life in ridicule.
For The Gluttonous Mayonnaise Fans
If your mayonnaise isn't made by Heinz or Hellmans, you're a legitimate arse-hole. Nothing disturbs me more than opening a cupboard to some miracle-whip or whatever else. I can conjure up a superior product with a free porno and a few minutes with Pamela Handerson, and let's be honest, that's probably what's in the bottle to begin with.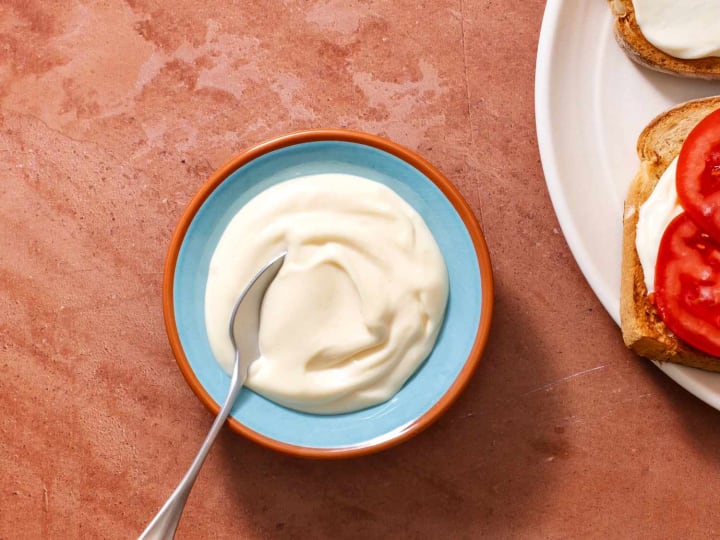 If your mayonnaise is Heinz or Hellmans, you at least have some self-respect. But saying that, it really shouldn't be used outside of sandwiches. Chicken nuggets at a push. And maybe pizza if you're too childish for adult flavours like garlic & herb dips or BBQ sauce.
Of course mayonnaise in and of itself reflects the ultimate in gluttonous self-indulgence, and represents a vile, white, splodge of fat on your plate. It's truly disgusting, and should be used only behind closed doors while you dive deep into your own shame and cry over your ex-partner or how mummy didn't love you enough.
Eat the mayo, but treat it like a dirty secret. The pictures of your feet sold to a rich old perve called Raul, or the gimp suit, ball-gag, and whip at the bottom of the wardrobe.
A Note On Spicy Foods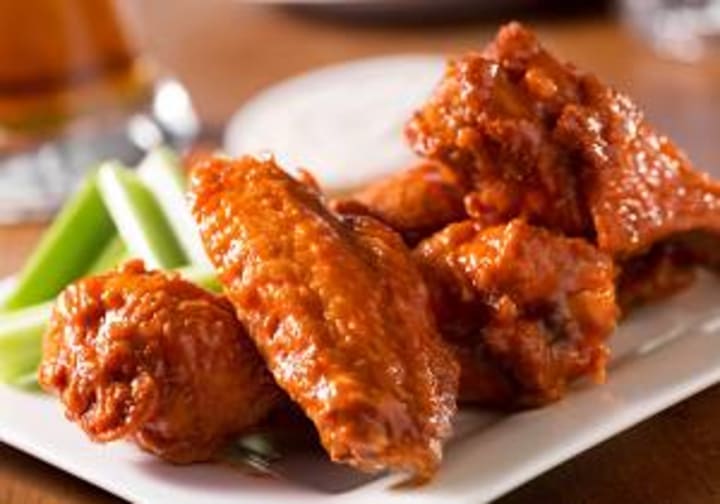 Let's finish up with this. There is no way to eat hot wings without destroying your gut, so pair them with Franks Red Hot or a strong garlic mayo. You're gonna be shitting through the eye of a needle anyway, so you might as well make it burn.
If you enjoy the taste of alcohol on the way back up after a particularly heavy Saturday night drinking-sesh, you can use a little drizzle of blue cheese dressing on your buffalo chicken, but it's something I'll never understand, and I WILL treat you with utter suspicion for the rest of your life.
And finally, if you're a total wimp when it comes to spice, try mixing in some 'onion and garlic dip' to your Chilli-Con-Carne.
And with that, I think I've exhausted my patience enough for one day. I may be back with a breakdown of how best to use other obscure sauces and dips in the future, but for now, you'll have to go it alone with the knowledge I've already bestowed upon you.
Should you wish to enlighten yourself further and stay up to date with my conventional wisdom and various online antics, head over to my Facebook and drop a follow. I promise nothing but the finest in sporadic, inconsistent content whenever I can be bothered.
Pop some saucey opinions of your own in the comments below 😜
About the Creator
Deep thinker and writer from the UK. I'm sharing everything from philosophical insights to my most intimate, personal stories. From lifestyle hacks to opinion pieces, fiction and more.
Reader insights
Nice work
Very well written. Keep up the good work!
Top insights
Easy to read and follow

Well-structured & engaging content

Expert insights and opinions

Arguments were carefully researched and presented

Eye opening

Niche topic & fresh perspectives
Masterful proofreading

Zero grammar & spelling mistakes

On-point and relevant

Writing reflected the title & theme
Add your insights