The Most Basic Sugar Cookie Recipe I Can't Live Without
A little bit of love goes a long way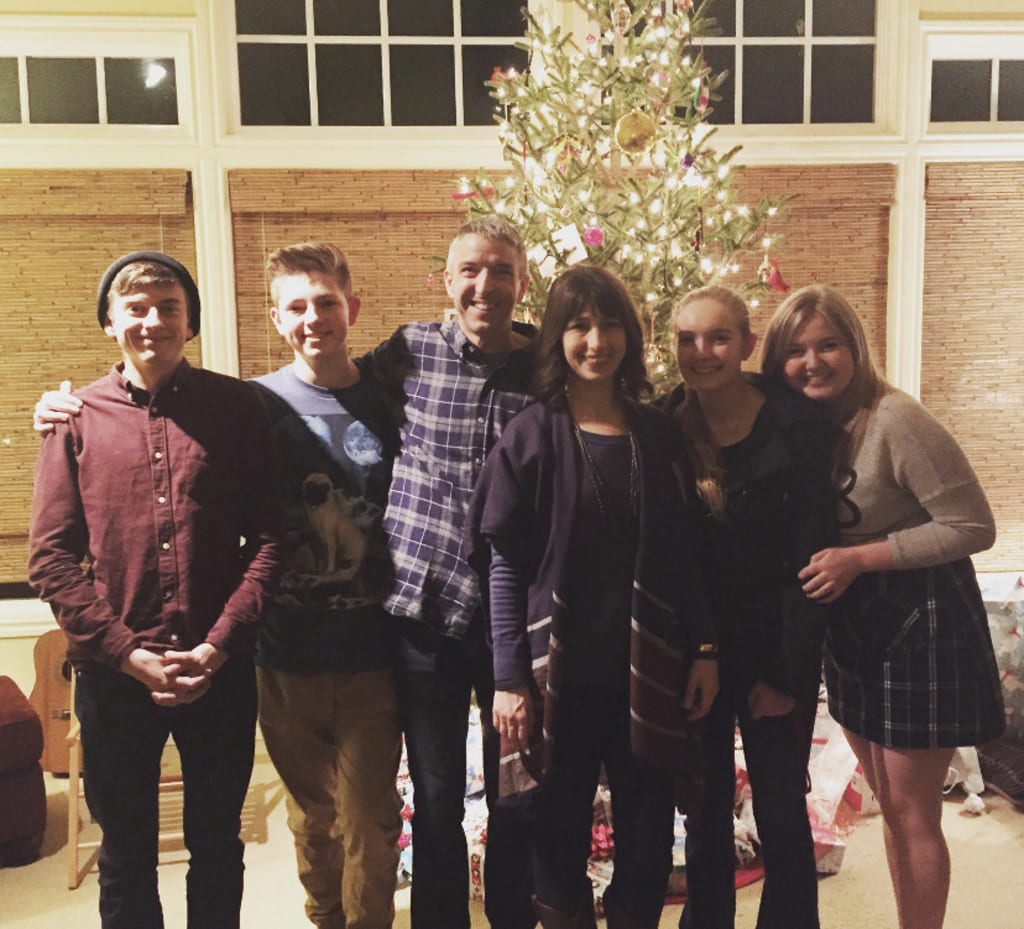 We used to always make fun of my older brother for the way he frosted Christmas cookies. He was messy, to say the least, and each one frosted was another one eaten. A big family required a few dozen cookies, and he was usually off playing video games after he finished the two he attempted. I wouldn't say it was a bother, though. The rest of us were content sitting at the island in the kitchen for long periods of time, painfully frosting individual bells and snowmen.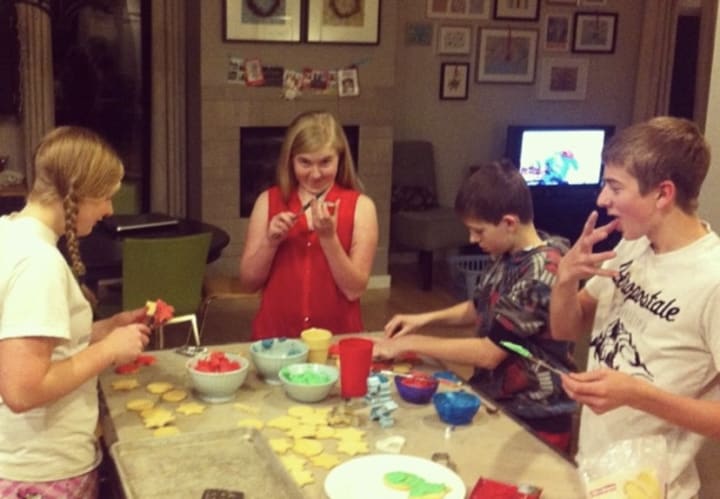 Neighborhood kids were always welcome and each year it felt as though our family grew larger. The guests were better decorators than us by a long shot, as the four of us were impartial to the "who could make the weirdest cookie" contest. Friends would come and go, but even after the older siblings slowly began moving out, the table would always stay full.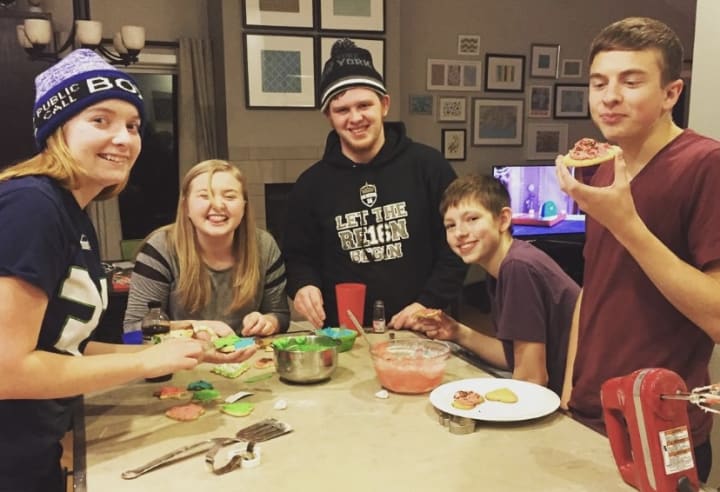 "Elf" was the go-to background noise for nights like these, as "A Christmas Story" remained reserved for Christmas day. "Candies, candy canes, candy corns and syrup" remained our main food groups during this time of year. My stepmom would wrap the cookies up and make an empty threat as to what would happen if we ate any without permission. But, inevitably, one or more would sneak away each night just after lights out.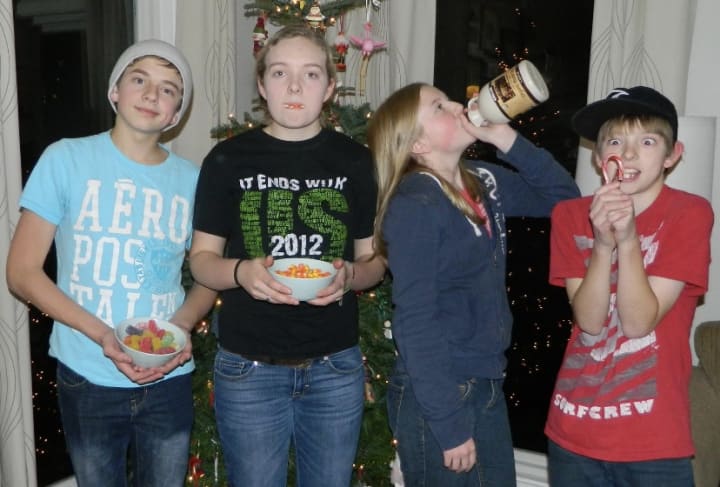 There isn't anything special about the cookies themselves. They were made with a Food Network recipe and a back of the bag frosting. The cookie cutters were older than time itself, some of them weren't even Christmas themed. The teapot and apple cookies had a tendency to confuse guests and friends who were told they were getting holiday themed treats. My parents were just as involved with the cookie making as they were with the decorating - meaning they were just on the sidelines making sure the house didn't burn down. I'm convinced that my dad was born without a sweet tooth, he preferred a salty something. But every year, without fail, he would munch away at the overly sugary sweets his kids put hours of labor and love into.
The times are different now. Kids are grown, none of us are younger than 18. The home I grew up in was sold a few years back and with it went the cookies. My parents prepare to be empty nesters after celebrating just over 10 years with our blended family. Nothing feels the same anymore, and despite the sting, it's worth mentioning that the spirit has still stayed. Christmas remains just as special as before even if it is a bit different. Bonding over cookies has been replaced with numerous cat, dog and baby pictures being distributed between us all. In the moments I miss I find comfort in the memories.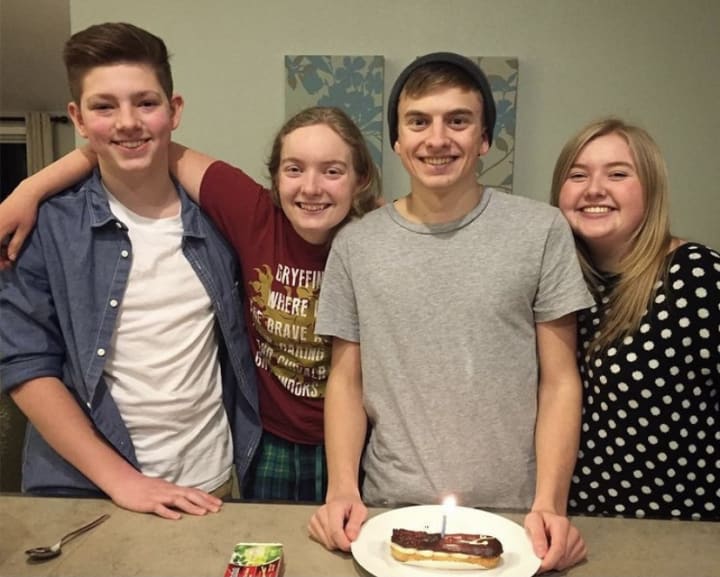 Cookie Ingredients:
3 cups all-purpose flour
3/4 teaspoon baking powder
1/4 teaspoon salt
1 cup unsalted butter, softened
1 cup sugar
1 egg
1 tablespoon milk
Cookie Directions:
1. Sift together the flour, salt and baking powder in a small bowl
2. In a separate bowl, mix sugar and butter together until fully combined, then add egg and milk
3. Slowly add in the flour mixture until the dough pulls from the sides of the bowl
4. Divide the dough into 2, wrap in plastic wrap and place in the fridge for at least 2 hours.
5. After cooling the dough, prep your surface with flour (or powdered sugar, if that's what you prefer)
6. Preheat the oven to 375 degrees F
7. Roll out the dough on the prepped surface until ¼ inch thick.
8. Cut shapes and place onto a greased cookie sheet
9. Bake for 7-9 minutes, or until the edges begin to brown
10. Fully cool before frosting
Icing Ingredients:
1 ½ cups confectioners' sugar
3 tablespoons butter, softened
1 tablespoon vanilla extract
1 tablespoon milk
Icing Directions:
1. Mix together confectioners sugar, butter, vanilla and milk until fully combined. Continue to add drops of milk if a thinner texture is desired.
2. Separate and add in food coloring to desired colors
Merry Christmas and Happy Holidays from my crazy family to yours!