The Best Seafood from Normandy and Brittany
The Best from France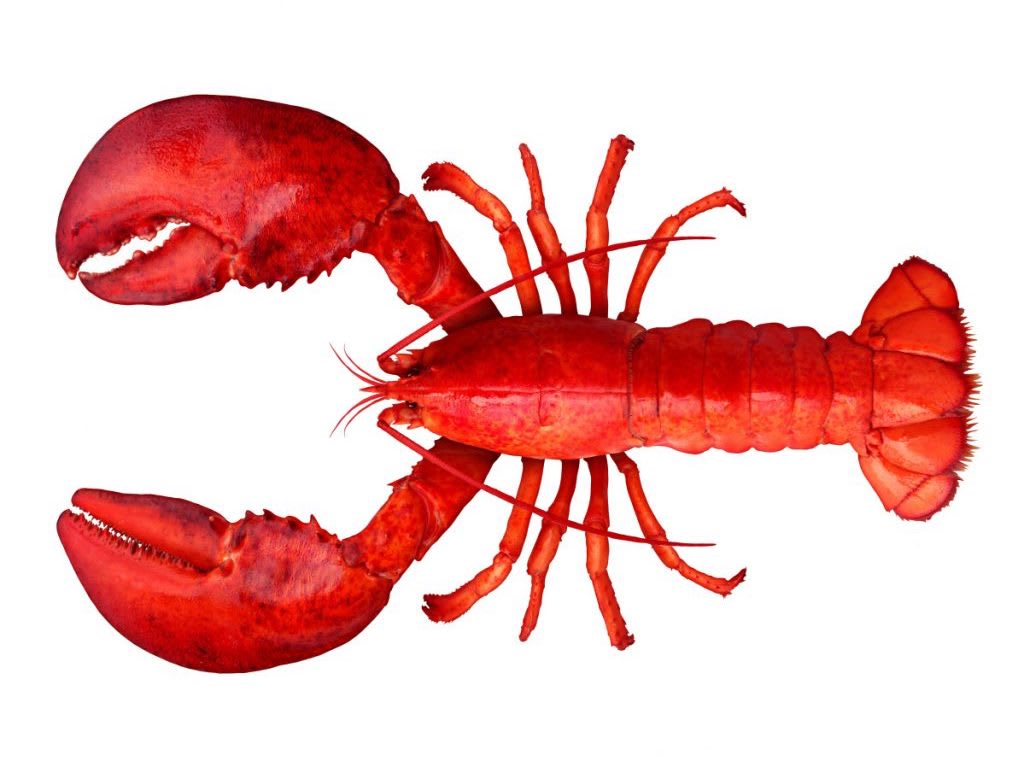 Along the coastline of France, you can expect to see a lot of seafood. In Normandy, it is more sole and scallops and in Brittany mussels, crayfish and lobster.
Food in Normandy
In the north of Normandy, there is a lot of wheat, sugar beets and chicory. You can also find some of the best cauliflower and asparagus in the country here.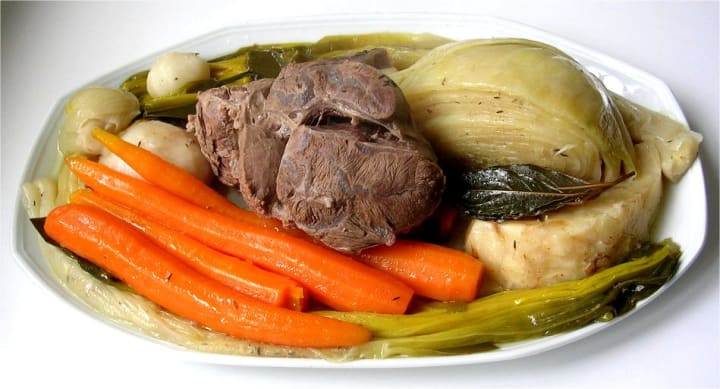 Unique to Normandy are pot-au-feu or "pot-on-fire" which usually consist of beef, vegetables, and spices.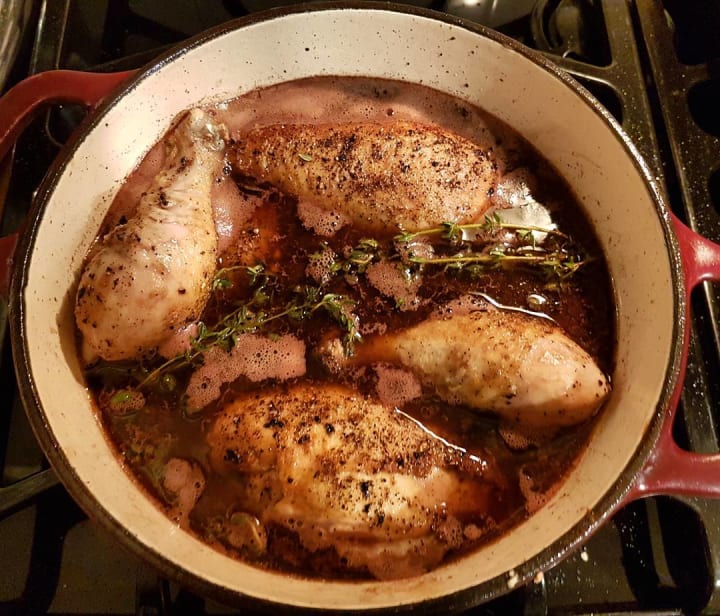 There is also coq-au-vin or "rooster-in-wine" with chicken, pork, mushrooms, wine, and garlic.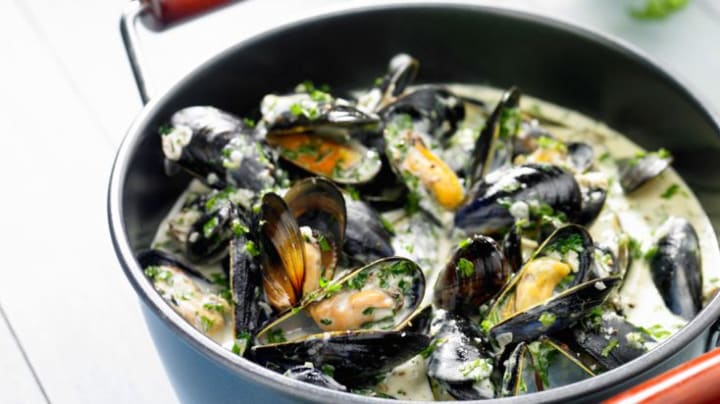 Moules a la creme is a Normandy specialty—mussels cooked with white wine, garlic, and cream.
The Importance of Apples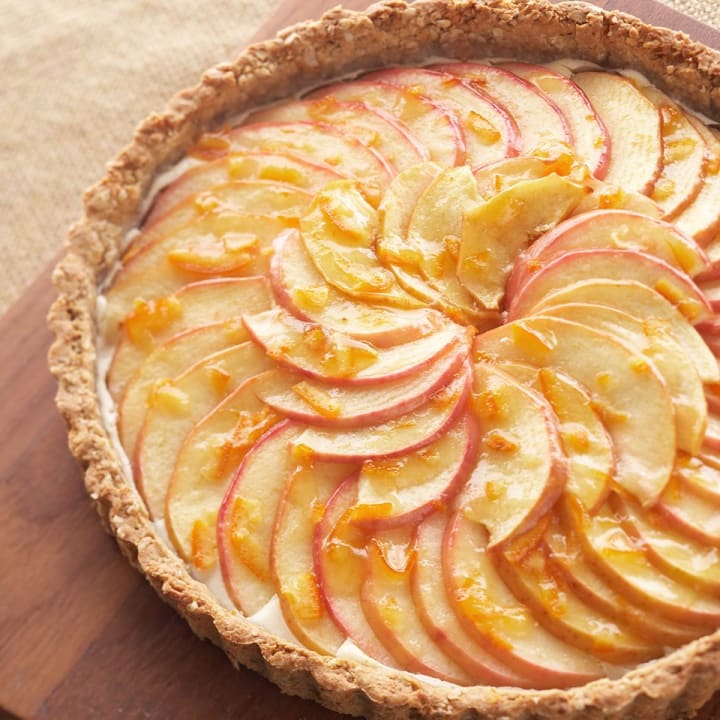 An important ingredient in food and drink in Normandy is the apple. Three things that speak of this region – cider, Calvados and apple tarts.
A most popular drink is cider and it's often served with crepes. Equally delicious with cheese like Camembert from the tiny town of the same name. The cider is a bit fizzy, lightly alcoholic and absolutely refreshing.
Another delicious drink is kir normand which mixes creme de cassis (blackcurrant liquor) with cider.
The apples of Normandy are also used to make Calvados, an apple brandy which originates from the town of Calvados. For a bit of difference, you can try Pommeau which blends cider with Calvados that has been aged for more than two years.
A great dessert or snack is apple tarts.
On the Menu
Agneau de pre-sale or Meadow-salted lamb—since the meadow grasses here are periodically covered by the seawater of Cotentin and Saint-Michel Bay so the lambs that graze upon these grasses have a distinctive, salty taste.
Omelette a la Mere Poulard made extra fluffy by beating the egg whites and yolks separately before cooking.
Moules Mariniere—mussels that have been simmered in a white wine broth flavored with shallot.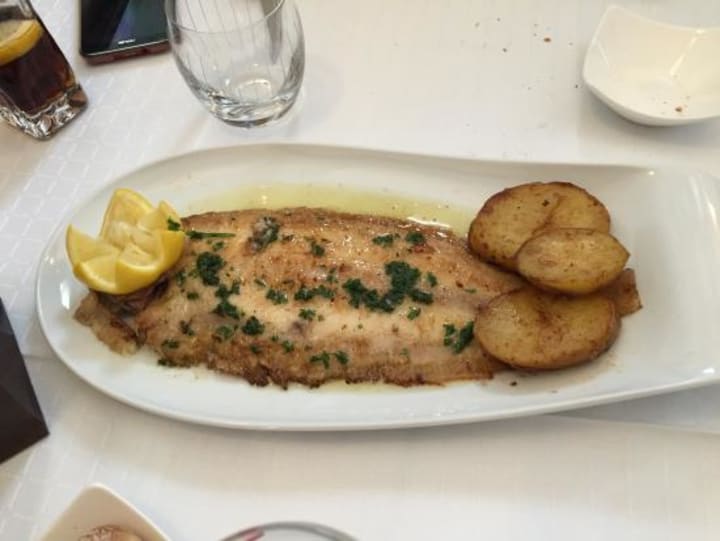 Sole Normande—poached sole that is served with a thickened butter-egg-and cream sauce.
Sole Dieppoise another delicious poached sole dish served with white wine sauce and garnished with mussels and shrimp.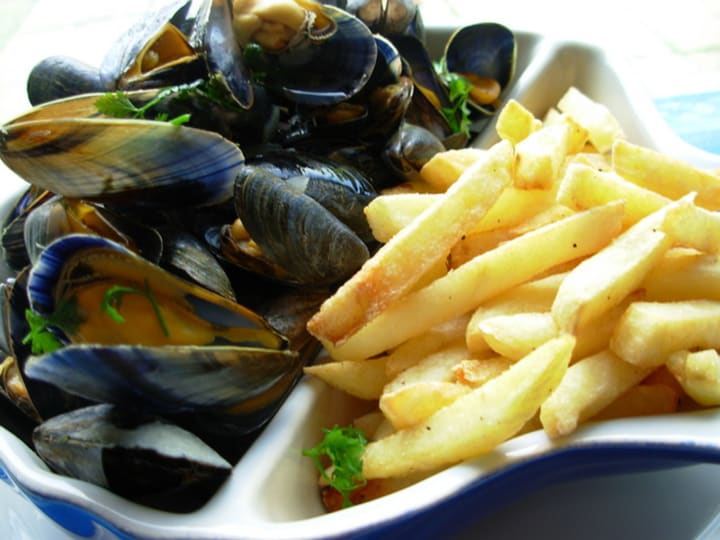 One particular dish that is very popular in Normandy is Moules Frites. These are mussels that are served with French fries. The mussels are steamed in a white wine broth with garlic, shallots, and fresh herbs.
Food in Brittany
Brittany offers wonderful seafood and salt marsh raised lamb.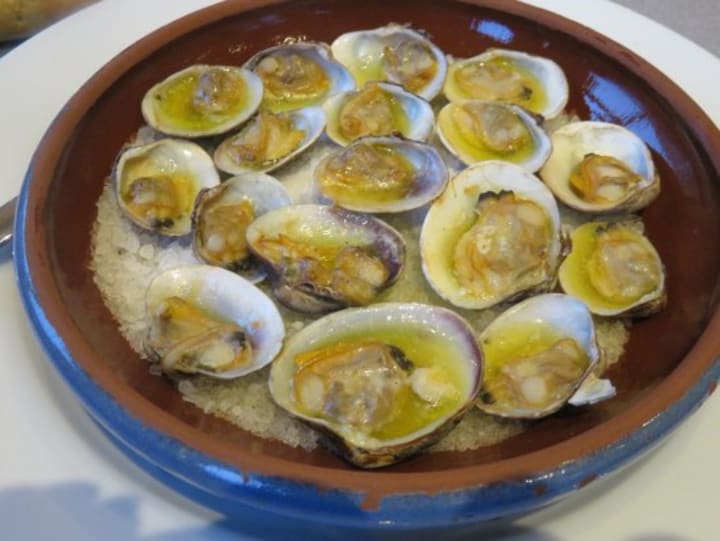 Palourdes is a delicious dish that is made with baked clams that have been stuffed with garlic, herbs, and shallots all cooked in white wine.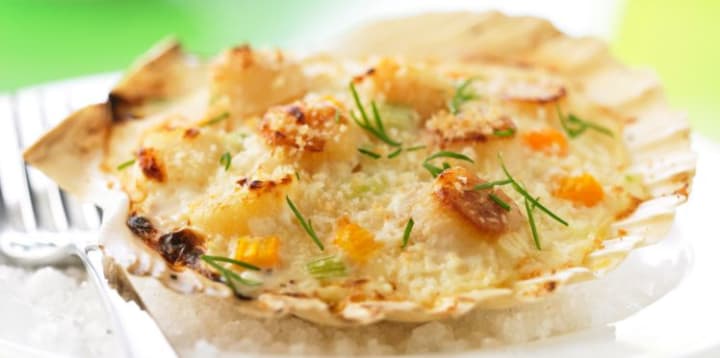 Coquilles Saint-Jacques a recipe that is popular around the world. The scallops are cooked in their shells with mushrooms, potatoes, shallots, cheese and white wine all topped with crispy breadcrumbs. There are recipes that eliminate the potatoes.
Pot au Feu de Homard is an incredible fish stew which in Brittany is made with lobster, shrimp, oysters, mussels and scallops.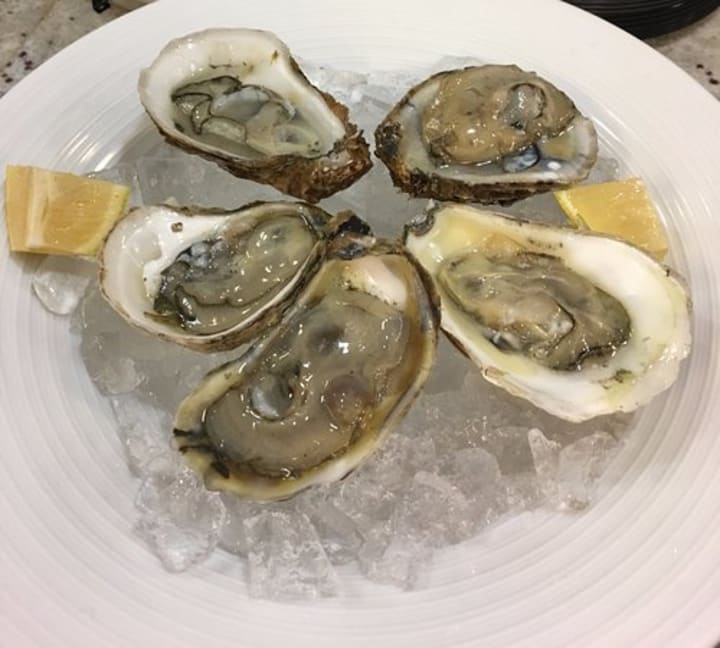 Raw Oysters are a treat especially to be enjoyed in Brittany. These freshly shucked oysters all are liberally sprinkled with fresh lemon juice. The very best oysters in France are harvested in the town of Cancale on the northern coast.
Agneau (Lamb) the region is also well-known for their lamb which is usually served with vegetables and some kind of delicious sauce.
Crêpes and Galettes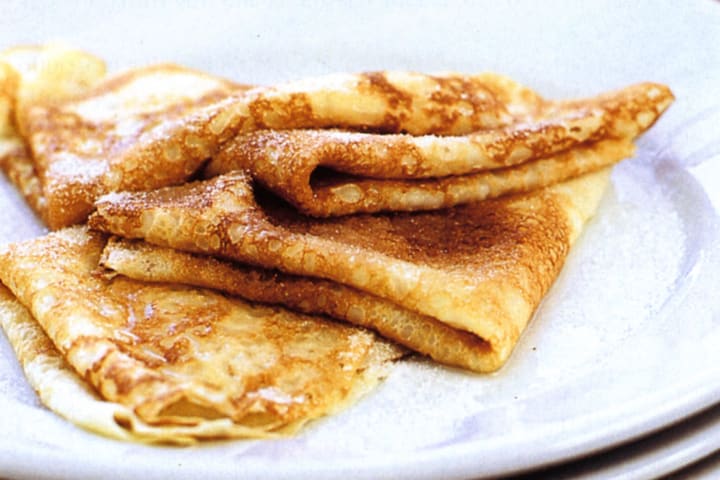 Crepes are popular all over France but these flat pancakes originated in Brittany.
A buckwheat version of the crepe is the galette which usually comes with different savory fillings such as ham, cheese, and egg. It is served as a main course.
Sweet crepes are filled with fruit or chocolate and served as a snack or dessert.
Moules-Frites have also found their way to Brittany. The recipes tend to vary from restaurant to restaurant. Usually, the mussels are steamed in white wine with shallot and parsley and served over a heap of French fries.