The Best Restaurants in Golden, Colorado for People with Food Allergies
I do the legwork for you to make your quest for the perfect food-allergy friendly restaurant(s) in the area less intimidating.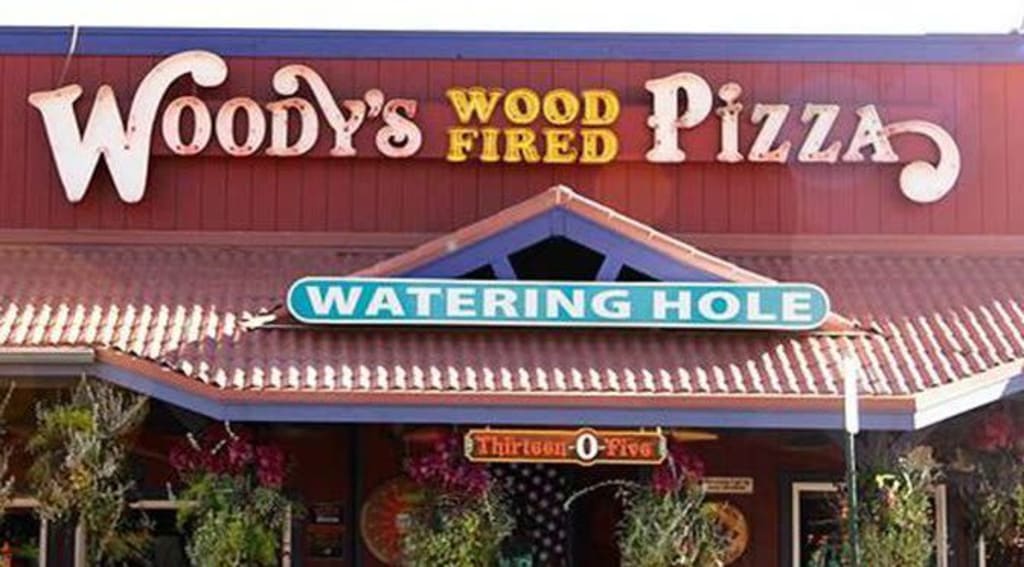 Attribution link: https://www.visitgolden.com/listing/woodys-wood-fired-pizza/1186/
Whether you're a visitor or a local to Golden, CO, you no longer have to skip breakfast, lunch or dinner at one of the restaurants nearby after your hike at the scenic Lookout Mountain because your food allergies make it too daunting to dine out. Bon appetit!
Woody's Wood Fired Pizza
1305 Washington Ave, Golden, CO 80401
303-277-0443
Website: http://www.woodysgolden.com/
From birthday parties to quick lunches to date nights, Woody's is the perfect spot for any occasion. They also have a drive-through for those on-the-go meals. This watering hole is a wonderfully original one. Patrons with food intolerances swear by the tasty gluten-free fish and chips.
Abejas
807 13th St, Golden, CO 80401
303-952-9745
Website: https://www.abejasgolden.com/
Made of recovered materials from an old farm, this restaurant has a warm and cozy atmosphere. Mindful of customers with latex allergies, their employees wear nitrile gloves. Customers with gluten allergies love the Duck Confit Hash for brunch and many are repeat customers too!
Table Mountain Grill & Cantina
1310 Washington Ave, Golden, CO 80401
303-216-8040
Website: https://www.tmigrillandcantina.com/
The laid-back feel of this restaurant will make you feel right at home as you catch up with the people who matter to you the most over great food and drink. Although people with gluten intolerances are crazy about the Table Mountain Chicken Pibil Enchiladas, they advise against having their fries and chips because they are not cooked in their own, separate, gluten-free fryer.
Buffalo Rose
1119 Washington Ave, Golden, CO 80401
720-638-5597
Website: https://buffalorosegolden.com/
Since 1859, this spot has been part of the vibrant and historic business district of the town and has been a well-known venue for live music for thousands of musicians from all over the world for nearly 40 years. The Colorado Poutine is a surefire hit for brunch for those with food intolerances.
Four Restaurants in Bozeman, MT for Those with Food Allergies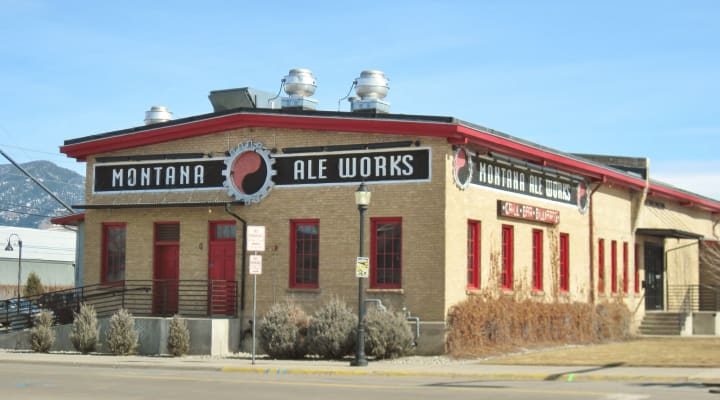 Don't let your food allergies dissuade you from eating out after your hike at the beautiful Rocky Mountains or visit to Montana State University's Museum of the Rockies. These tasty restaurants have plenty of tasty gluten-free options that you're sure to enjoy!
Red Tractor Pizza
1007 W Main St, Bozeman, MT 59715
406-359-1999
Website: https://www.redtractorpizza.com/
If you usually hate gluten-free crust, you're in for a pleasant surprise here at this New York-style brick-oven pizza joint. Patrons with food intolerances swear by the Big Red, which is made of tomatoes, mozzarella, garlic, and basil and sprinkled with balsamic reduction.
Montana Ale Works
611 E Main St, Bozeman, MT 59715
406-587-7700
Website: https://www.montanaaleworks.com/
This pub has a warm and amiable staff that is attentive to food intolerances. Customers with food allergies not only love the Montana Grain Bowl, but they are repeat ones as well. Plus, the ingredients in their food, beer, and other alcoholic beverages are all sustainably and locally sourced and they have gluten-free burger buns.
Blacksmith Italian
290 W Kagy Blvd, Suite C, Bozeman, MT 59715
406-577-2585
Website: http://blacksmithitalian.com/menu/
This restaurant is inspired by a lifetime of recipes from head chef and co-owner Cory Dragone's Italian family. A few of the pasta and plate menu items that are gluten-free are as follows: the Beef Tenderloin Piedmontese, the Grilled Spanish Octopus, and the Wild Swordfish.
Little Star Diner
548 E Babcock St, Bozeman, MT 59715
406-624-6463
Website: https://www.littlestardiner.com/menus
This contemporary diner features organic ingredients from local farms and a lively menu with a fantastic beer and wine list. Two gluten-free items on the pastured meats menu for dinner are the flathead lake trout tacos with corn tortillas, crema, cilantro, pickles, and three salsas and the chicken adobo tamales with stewy pinto beans, cilantro, sour cream, and sunflower mole. Also, there are a couple of gluten-free options on their brunch menu and they are as follows: the Huevos Rancheros with braised pork or grilled mushrooms, crispy polenta, adobo, and crema and fried rice with scrambled eggs, fried cauliflower, pickles, greens, and chile-lime-fish sauce.
restaurants
About the author
Stephanie is a writer who resides in Maryland with her boyfriend, their daughter, and their two orange tabby cats, Slam and Allie. She loves the beach, boardwalk, Barn 34's pancakes, and soft-serve ice cream in Ocean City, MD.
Reader insights
Be the first to share your insights about this piece.
Add your insights