The Best of the West
BBQ, Santa Maria Style... How the West was really won!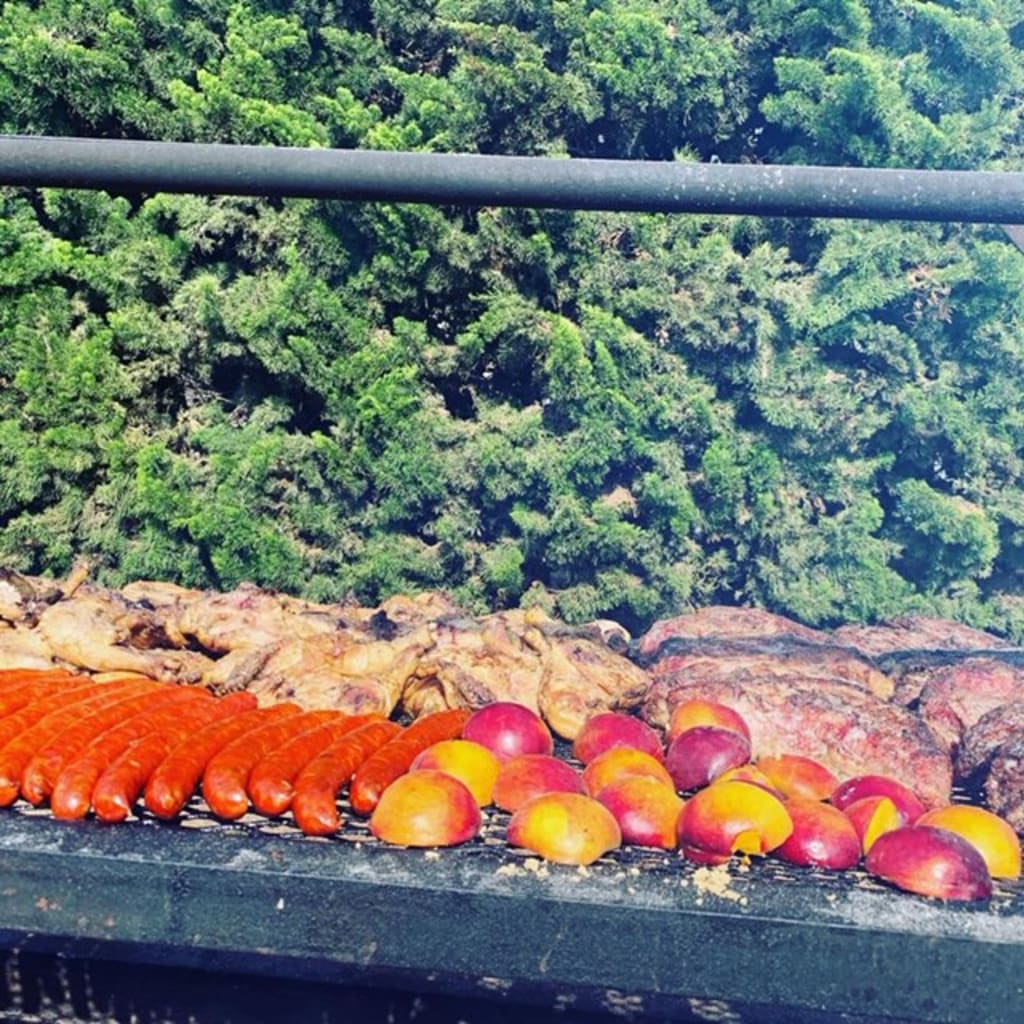 There's a town that sits up the coast from Santa Barbara, CA, called Santa Maria. It's where I grew up. Known mostly for its agriculture and touted as a retirement community, there wasn't much to hold a young and restless girl here at the time of graduation... except family, friends, and the great tradition of Santa Maria Style BBQ.
Of course, there were other reasons I stayed and didn't venture far from my home, but when I tell you the "tradition" of Santa Maria Style BBQ was one of them, I'm not exaggerating. Yes... I have traveled, and, having become a self-described foodie, I can tell you the best undiscovered secret the West has yet to be revealed—or be recognized, I should say—is our special style of BBQ. Besides our award winning strawberries and our wine, Santa Maria Style BBQ is our claim to fame, and it's how this little piece of the West was really won.
A bit of history
The tradition of Santa Maria Style BBQ started in the early to mid 1800s, when ranchers put on BBQ feasts for the traveling Vaqueros (Portuguese cattle herders) who rode through the area. At that time, it was an open ground pit with red oak (indigenous to our area), and the meat seasoned with salt, pepper, and garlic (no slathering of BBQ sauce, and no low and slow smoking here). They would throw on some Linquica (Portuguese sausage) and serve it up with pinquito beans. The pit has changed from a hole in the ground to an above ground steel box—an open pit with an adjustable grate—but the seasoning, the red oak, the pinquito beans, and the linguica still remain the same. We've grown with many searing their sirloin (top block) over the red oak, and eventually, starring a new cut of meat, after an unusual butcher found that the tri-tip cut had a better purpose than ground meat. A Santa Maria Style meal will usually consist of one of these meats, sausage, beans, green salad, and garlic bread. All this over an open pit of hot red oak, the smokey flavor licking the meat with a taste you can't get anywhere else, and is uniquely Santa Maria style—a tradition almost 200 years in the making.
The tradition
So, now that I've given you the basics on how we BBQ here in our little town on the coast in the West... let me tell you about the tradition.
As ranches shrunk and neighborhoods grew, the pits got smaller, but the gatherings continued. There still isn't a weekend you don't open a window and smell the smokey scent of red oak burning, and you know someone is getting ready for a great meal, good music, and a gaggle of family and friends to arrive. Even if just a small gathering planned with your immediate family, the fire burning in the backyard hearkens you to relax, enjoy, and reflect. Today, we BBQ just about anything, from bacon wrapped shrimp, to baby back ribs, chicken, vegetables, and fruit—tri-tip and top block, of course—but the tradition is in the fire, the friends, and the laughter. There is nothing like a Santa Maria Style BBQ that will bring you together to heal, celebrate, and remember. Remember those family reunions spent with cousins you only saw once in awhile. Remember the music your parents used to play and you hated, but now you blast in your own backyard. Remember your community, its vast and varied culture, and appreciate the little town you live in. It's this comforting tradition that has kept me here and kept me myself, keeping the tradition alive all these years.
In addition to writing, I'm also a local caterer, and bring our unique style of Santa Maria Style BBQ to the streets at public events. We call it Filthy Filly's Style. We are also getting ready to open our own BBQ restaurant here on the Central Coast, and I will be sharing these experiences with you along with some of our menu items, and how we bring a touch of Santa Maria Style into every dish we serve. So... stay tuned. This is a new culinary adventure for us, but for all of you as well, who have yet to discover the delicious tradition of Santa Maria Style BBQ, with a Filthy Filly twist... looking forward to sharing my little piece of heaven.